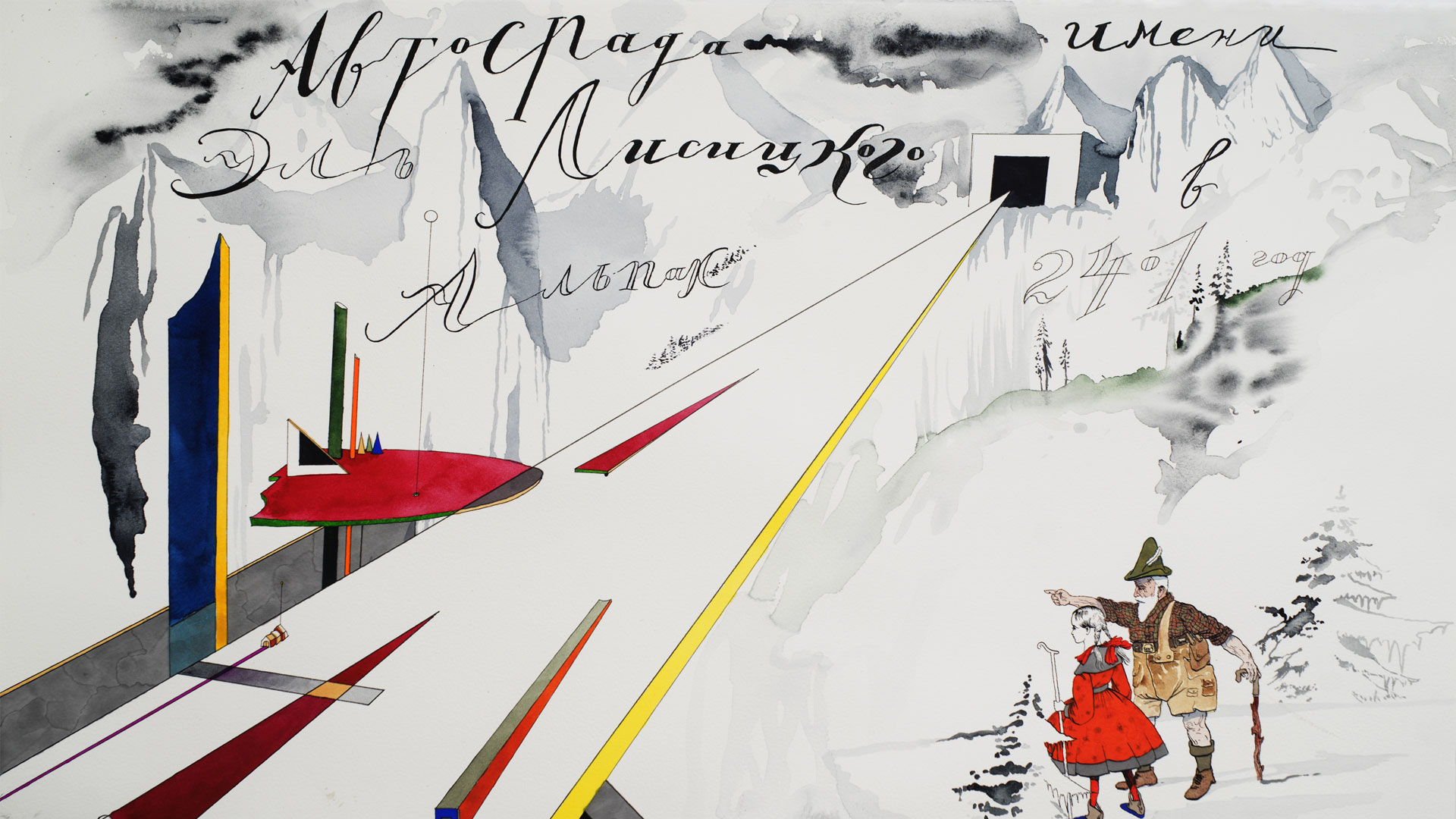 Victory over the Sun
Russian Avant-Garde and Beyond

28 Dec 2018 - 29 Apr 2019
Curator: Tanya Sirakovich, Michael Bromberg Head Curator, Ruth and Joseph Bromberg Department of Prints and Drawings
Designer: Shirly Yahalomi
Ayala Zacks Abramov Pavilion for Israel Art, Nathan Cummings Building for Modern and Contemporary Art
The first comprehensive exhibition on the subject in Israel The Russian Avant-Garde and Beyond explores avant-garde trends in Russian art during the 20th century, focusing on the emergence of the art movements that accompanied the historical and political upheavals in the country. Beginning with Kazimir Malevich's radical revolution in art prior to the year 1920, the exhibition emphasizes his Suprematist period and its significant influence on generations of prominent artists up to the present day. This will be followed by an exploration of Nonconformist Art that emerged after Stalin's death, presenting artists such as Ilya Kabakov, Erik Bulatov, Michail Grobman and Vitali Komar & Alexander Melamid, among others, who opposed official Socialist Realism and created art unofficially from the 1960s through the 1980s. The exhibition's epilogue addresses the legacy of each of these movements in the works of contemporary artists, such as Pavel Pepperstein and Vadim Zakharov, highlighting the continuity of the avant-garde tradition. Complementing the exhibition is an "archive" that includes major examples of the Russian avant-garde book, as well as letters, invitations, photographs, and other ephemera.

The exhibition includes works from the State Tretyakov Gallery in Moscow, the State Hermitage Museum in St. Petersburg, Center Pompidou in Paris, The Michail Grobman collection in Tel Aviv and other important collections.
The exhibition is accompanied by a comprehensive catalogue in English and Hebrew.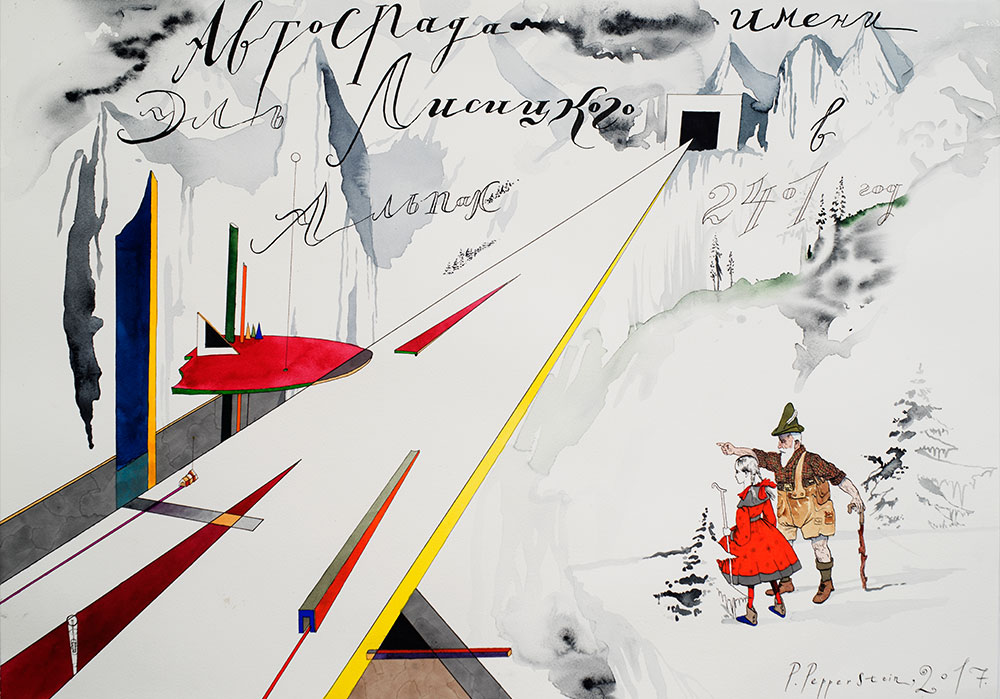 Pavel Pepperstein, born USSR 1966, active USSR/Russia
El Lissitzky's Autostrada in the Alps in 2401, 2017
Watercolor on paper, 50 x 70 cm
The Israel Museum, Jerusalem, Purchase, Ruth and Joseph Bromberg Fund and Barbara and Eugene Schwartz Contemporary Art Acquisition Endowment Fund. B18.0551
© Pavel Pepperstein
Photo courtesy of Nahodka Arts, London, by Nataliya Tazbash