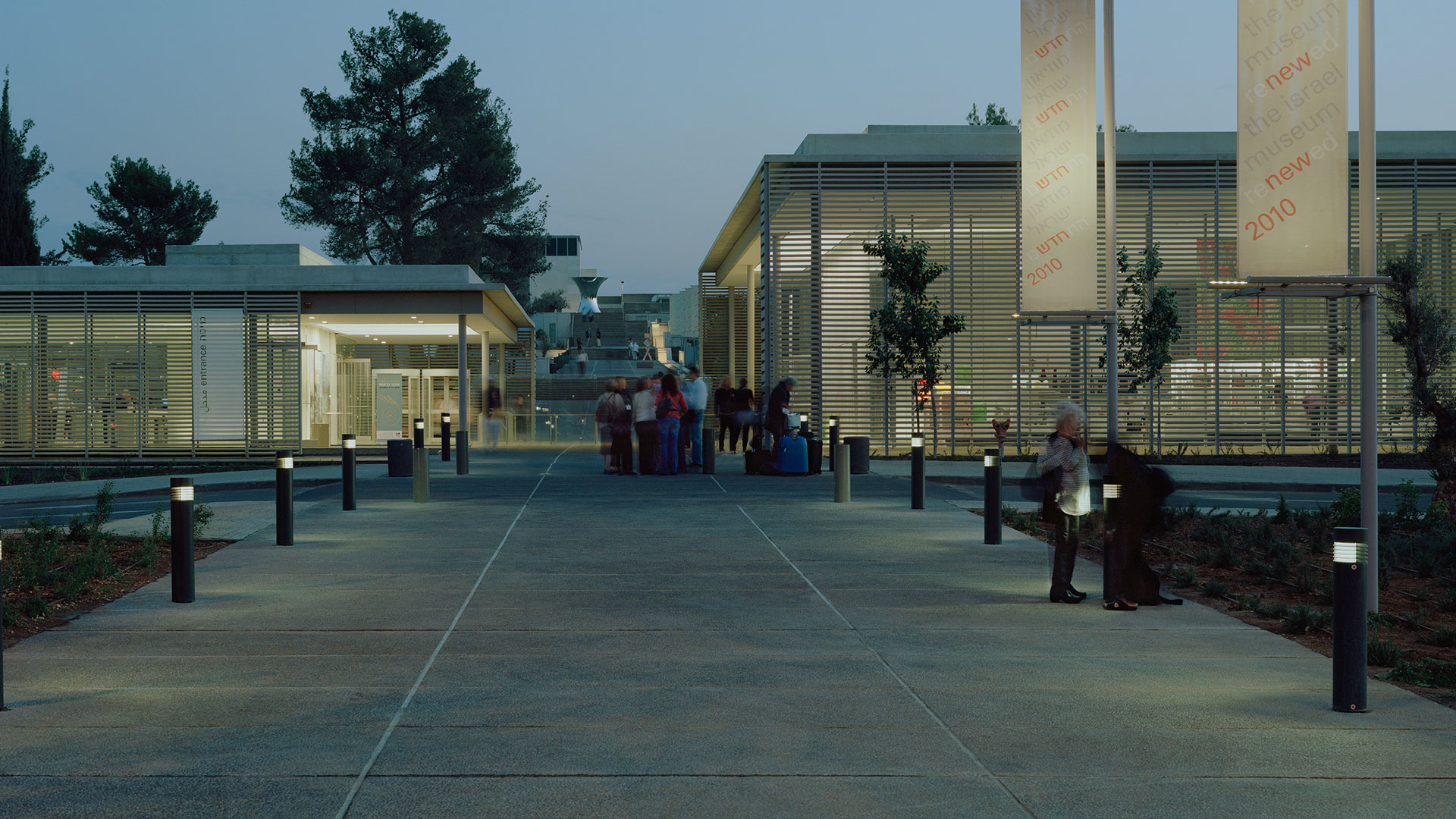 Accessibility
To the accessibility map of the Museum
We strive to make the Museum as accessible as possible for disabled visitors
Marked handicapped parking is available near the main entrance to the Museum, and the Second Temple Model.

An audio system for the hearing-impaired is available at ticket counters.

Counters are wheelchair accessible.
Discounts on admission to holders of a disabled identification card.
Discounts on admission to wheelchair users (admission is free to an escort).
Free admission to blind and visually impaired visitors and their escort.
---
The Campus
Entrance to the Museum and interior passages are wheelchair accessible.
Wheelchairs and lockers are available in the entrance pavilion.
A cloakroom is available near the elevators.
Elevators, stair lifts, and ramps are available in the various galleries (* there is no Shabbat elevator)
Museum's restaurants and shops are wheelchair accessible.
Maps in various languages are available (details at the Information Desk).
A magnifying glass can be borrowed from the upper cloakroom in exchange for a security deposit.
Wheelchair accessible stalls are available in rest rooms.
---
Art Garden
* The Art Garden is inaccessible to wheelchair users (observation points overlook the garden).
Accessibility coordinator: Tamar Fuks tamarfu@imj.org.il
On Saturdays please contact Dalia Lazar, 052-4642080