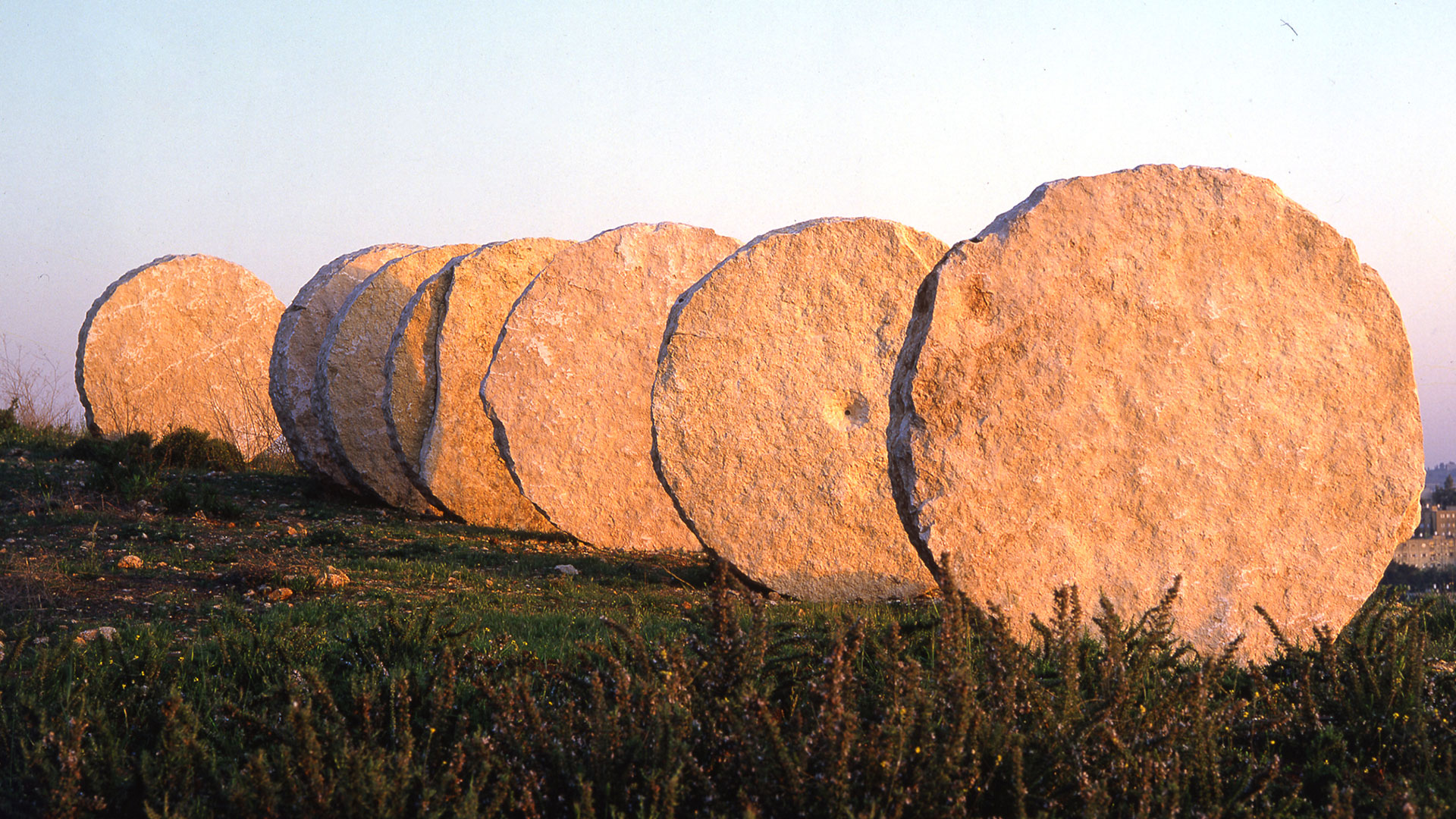 Art Garden
One of the attractions of the Israel Museum, Jerusalem is the Billy Rose Art Garden, designed by the Japanese-American sculptor Isamu Noguchi. The garden's uniqueness is in the crescent-shaped sections, arching upward and supported by high walls, reminiscent of the terraces dispersed in the Jerusalem hills and the traces of agricultural activity in the Judean Hills.
This is one of Noguchi's masterpieces, a synthesis of different cultures—those of the Far East, the Near East, and the West - against the backdrop of Jerusalem's dramatic landscape. As in a Japanese Zen garden, the ground is covered in gravel, and a multitude of materials were incorporated into the garden's design: stones of different kinds and sizes, exposed concrete, and water. Noguchi lined the paths with local plants and trees, intentionally leaving untouched natural corners, with rocks and local vegetations.
The sculpture collection representing Western culture is dispersed throughout the garden. It includes works by the great sculptors of the late nineteenth century, Auguste Rodin, and Aristide Maillol and renowned artists of the twentieth century, such as Henry Moore, Pablo Picasso, Jean Tinguely, Sol LeWitt, Donald Judd, Roxy Payne, Joel Shapiro, Menashe Kadishman, Igael Tumarkin, and others. Site specific sculptures were made for the garden, among them works by Richard Serra, Magdalena Abakanowicz, James Turrell, Micha Ulkman and the brothers Starn.
Additional sculptures are positioned in the public spaces throughout the Museum, among them works by Anish Kapoor, Yitzhak Danziger Alexander Calder and others.
Shua Ben-Ari, assistant to the Chief Curator