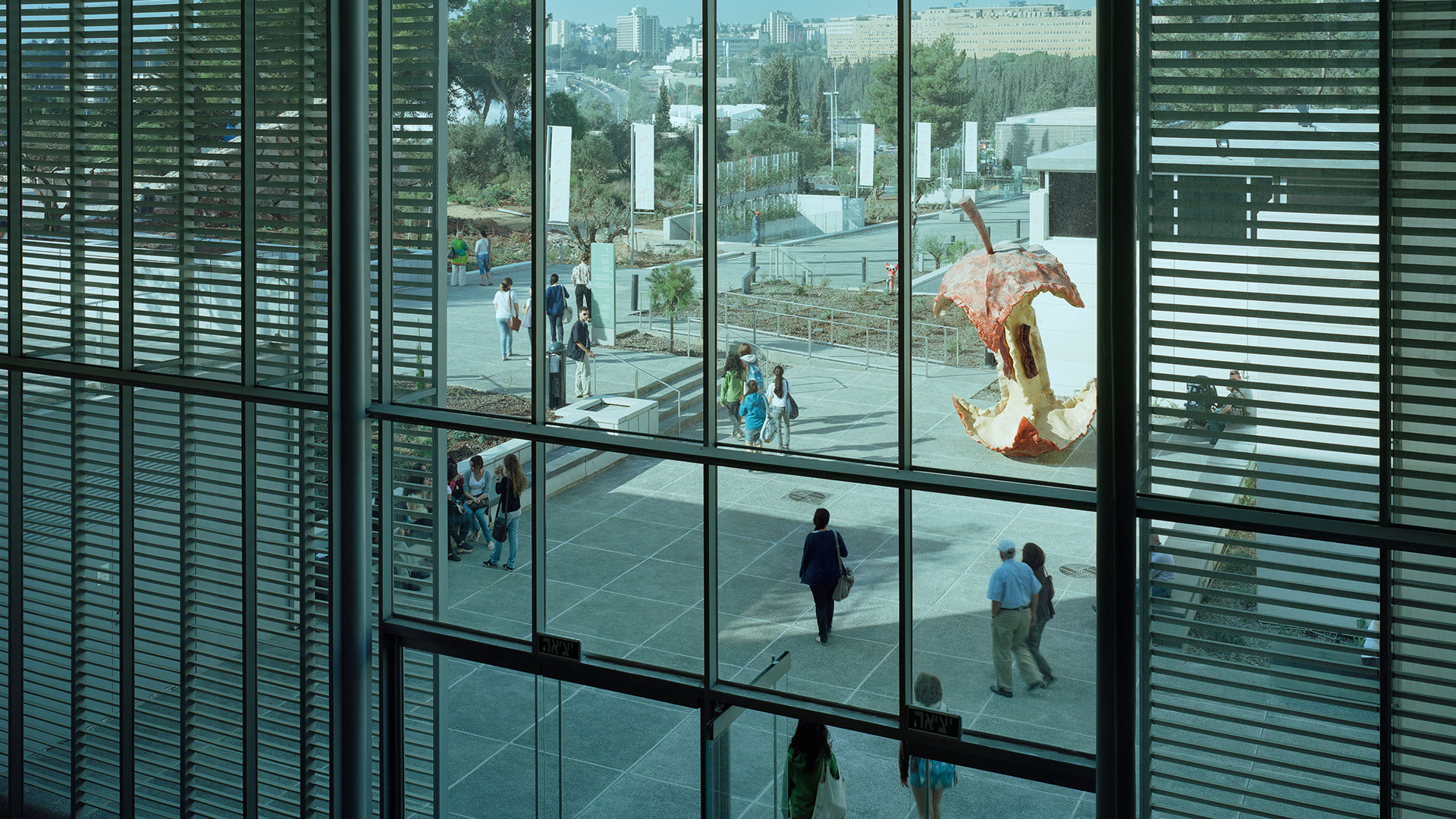 Curatorial Services
---
Traveling Exhibitions


Exhibition view Duchamp Magritte Dalí. Revolucionarios del signìlo XX, Obras maestras del Museo de Israel, Jerusalén, ©Jesús Varillas, courtesy of Arthemisia at Palacio de Gaviria, Madrid, Spain, April-July, 2018
The Israel Museum has been traveling exhibitions to museums worldwide for over two decades. As an encyclopedic museum of world-class standing, we are able to offer exhibitions on a broad range of subjects based on our rich and varied holdings, and develop each showing according to the hosting venue's space and interest. Our traveling exhibitions enable dozens of museums all over the world from Europe to the Americas and the Far East, to allow their audiences to engage with IMJs unique collection of Works. Notable traveling exhibitions include Cradle of Christianity: Treasures from the Holy-Land; Chagall: Life and Love. Works from IMJ; Veiled Meanings: Fashioning Jewish Dress. From the Collection of The IMJ; as well as exhibitions which present selected works from our comprehensive collections of Dada and Surrealist art, and of Impressionist and Post-Impressionist painting and sculpture. In recent years our exhibitions have traveled to venues such as the ARKEN Museum of Modern Art, Denmark (2009); Museum of Fine Arts and Hungarian National Gallery, Budapest (2009 & 2013); The State Hermitage Museum, St. Petersburg (2014); Chiostro del Bramante, Rome (2015); Jewish Museum, New York (2017); Ueno Royal Museum, Tokyo (2018); and Musée d'Art Moderne de la Ville, Paris (2018) to name a few.
For information about hosting an Israel Museum traveling exhibition contact: Sivan Eran Levian
See full list of traveling exhibitions.
---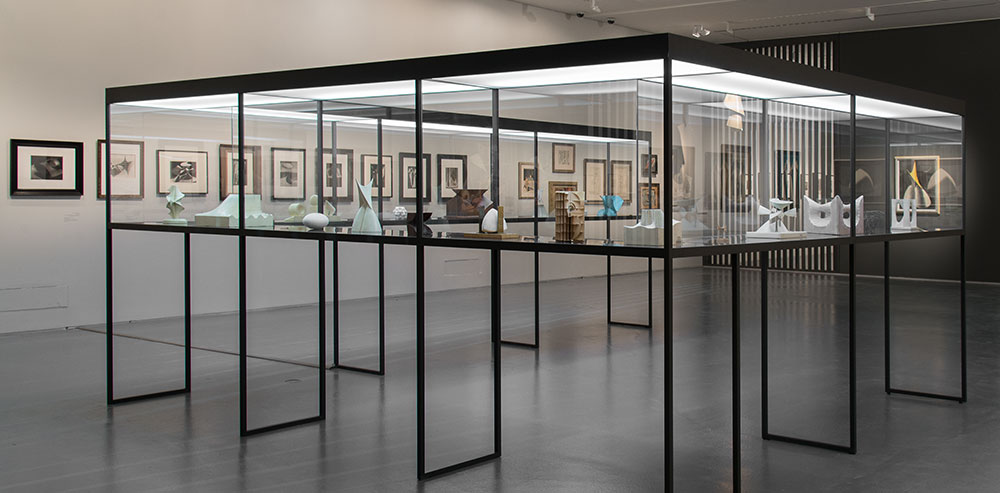 Image Resources & Copyright Management Department
We provide images for research, publishing and media projects for the Israel Museum and for clients from around the world. If you're looking for an image for the cover of your next novel, for illustrations for your publications, or for your website, you've come to the right place.
We also provide copyright management services for the Israel Museum, and welcome inquiries for image or text content licensing. We maintain a database of contact information for clearing artists' copyrights (and welcome updates from artists). The Israel Museum holds and manages the copyrights of the artist Anna Ticho and the photographers Nahum Tim Gidal, Alfred Bernheim, and Yaakov Ben Dov.
The department's services include:
Image bank of high resolution digital files, representing the Israel Museum's diverse collections
Reproduction rights licensing for all media
Coordination of locations for documentary filming, fashion photography, and other projects
Picture research referrals
Special photography requests
All revenues benefit the Israel Museum, helping support our work and conserve our collections.
Images from our collection are also available through the Bridgeman Art Library - visit www.bridgemanart.com and enter $IMJ into the search box.
Contact details
Request Permission to Use an Image​
Phone number: 02-6708064
---

Conservation Department
Conservation and Preservation are actions taken to slow down or prevent deterioration of cultural heritage by control of their environment and, if necessary, their treatment. Restoration is an action taken to make a deteriorated or damaged artifact understandable, with minimal sacrifice of its aesthetic and historic integrity. The Conservation Department at The Israel Museum works alongside the curators to preserve, conserve and enrich our understanding of the physical aspects of its collections. The Department, established in 1963, strives for the continuous development of the collections' material knowledge, practical conservation expertise and professional collaborations both within and outside the museum. The department plays an important role in supporting the Museum's vision of widespread access to its collections, by providing expertise relating to the display and transportation of the collections to national and international exhibitions- whilst ensuring the collection's long term preservation.
The Conservation department includes the following specialized sections:
Preventive Conservation
Metals and Organic Object Conservation
Stone, Ceramics and Glass Object Conservation
Paper, Prints and Drawings Conservation
Painting Conservation
Textile Conservation
Wood and Decorative Surfaces Conservation
Contact details
sharonta@imj.org.il 02-6708881

Head of Conservation

Sharon Tager

Head of Paper, Prints and Drawings Conservation

Michael Maggen

Head of Stone, Ceramics and Glass Object Conservation

Elisheva Yardeni

Head of Metals and Organic Object Conservation

Irit Lev Beyth

Head of Painting Conservation

Ghiorah Elon

Head of Textile Conservation

Yona Dresner

Head of Wood Conservation

Head of Decorative Surfaces Conservation

Ronen Dor

Michal Blanket-Ganor
---

IMAGINE - The Israel Museum's Collections
The Israel Museum's collections reflect the holdings of the curatorial wings; Art, Archaeology, and Jewish Art and Life, and the museum archives and information centers. The Museum operates a comprehensive system of digital collection management for the handling and processing of its holdings. The database documents the complete lifecycle of an item in the museum- from registration , through workflow documentation, restoration, shipping and exhibition preparation. IMAGINE, the in-house image search engine of the Israel Museum allows curators, conservators, registrars, and service personnel to enter and update data, and provides the different departments' simultaneous access to centralized data.
In conjunction with the Chief Registrar's Office, a customized, multilingual lexicon was constructed by the IMAGINE team and based upon museum legacy terms. The multilingual lexicon enables users and researcher to query the data in either English or Hebrew, and contains hundreds of thousands of terms. With all of the 500,000 objects in the database, the online collection includes some 20,000 museum objects and archival material. The archival information includes vast collections of material about Israeli art and artists, including 8,000 biographies, 40,000 worldwide collections and exhibitions, some 10,000 articles, and 600 videos.
Many items are accessible to the public at the Museum's website, where the collections can be searched to reveal cultural treasures from prehistory to contemporary times.