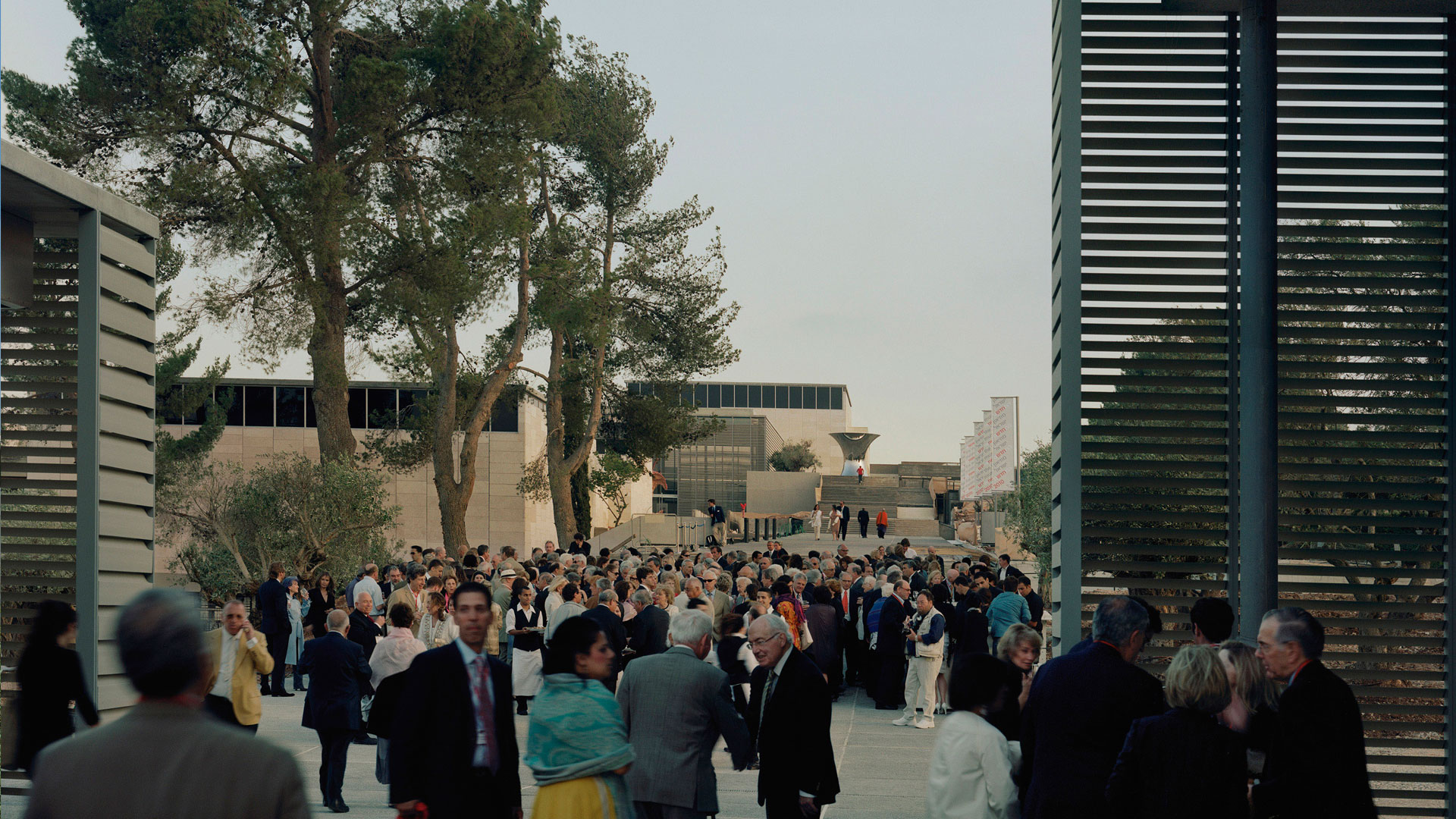 Members
Members' Corner

Wouldn't it be great to pop in and visit the Museum at any time the mood strikes and never stand in line? Wouldn't you like to visit as many as 20 exhibitions a year, visit the Collection Galleries at your leisure, and stay up to date with world-class cultural activities offered at the Israel Museum?
Would you like getting exclusive benefits, discounts in the Museum shops, and restaurants; be invited to participate in special events organized just for members; moreover, receive wonderful benefits at other cultural institutions, even free entrance?

All this and other extras make becoming a member at the Israel Museum very worthwhile.
Join our exclusive circle of members now!

Annual Membership Fees »
Sign up online »

Please contact: members@imj.org.il
Tel: 02 670-8855, Fax: 02 677-1332
---
Giving a Membership to those you love is the gift people love to get.
Purchase a membership for a friend and gain an additional month on your own membership for free.
Please call for more details Tel: 02 670-8855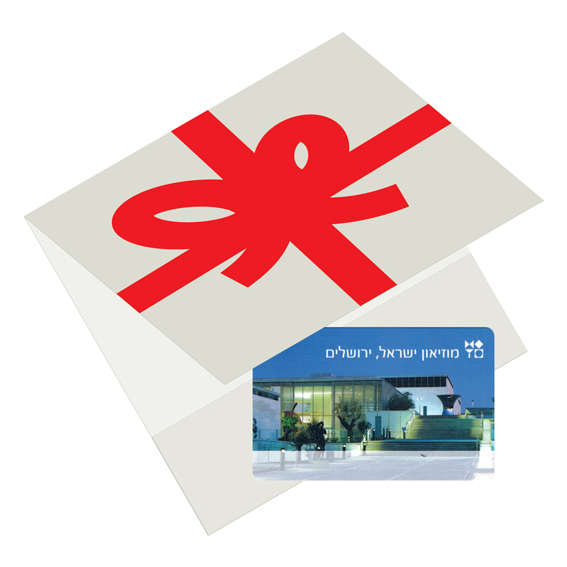 ---
Benefits
All member benefits and discounts require presentation of a valid membership card.*
Please note: Membership benefits vary from time to time. Please follow website updates and advertisements.
---
Guided tour of the A Glimpse of Paradise exhibition
With Fawzi Ibrahim curator of Rockefeller Museum
Wed 2.11 | 12:00 | Free tour | Transportation from the museum is NIS 20
Number of places limited, register at 02-6708855
---
New!
Qigong classes for Museum members only. A small and intimate group led by Ronit Malkin in the Museum galleries
Wed | 9:00 - 10:00 am | IS 40 per class
Registeration in advance at members@imj.org.il or tel. 6708855
---
Neighboring Sounds
We thank the outstanding young musicians from the Conservatory of the Jerusalem Academy of Music and Dance. The series will resume in the fall.
---
---
Benefits at the Museum*
Discounts on Museum events (as advertised).
In the cafés and restaurants of the Museum: 10% discount off regular prices.*
Entrance ticket for friends who join your visit to the Museum: 10% discount off a full-price admission ticket.
In the Museum Shops: 10% discount on all items on presentation of a valid membership card. Details at 02 535-7000.
In the Youth Wing:
5 NIS off workshops for children who are part of a Family Membership
(workshops costing over 10 NIS).
Free admission to the Israel Museum campus, the Rockefeller Museum, and the Ticho House.
Art lectures in the Museum.
Tours of museums throughout Israel offered for Members only.
Members receive audio-guides to Museum exhibitions free of charge.
Members receive current updates about special programs and events at the Museum.
---
At Other Cultural Institutions
Haifa Museums: Free admission for Members and Israeli Friends of the Israel Museum (IFIM) at the following museums in Haifa, upon presentation of valid Membership:
Haifa Museum of Art
Tikotin Museum of Japanese Art
National Maritime Museum (Details: 02 535-7000)
Haifa City Museum
MadaTech
The Israel National Museum of Science in Haifa 15% off regular price.* Tel: 04 861-4444
1 + 1 At the Moshe Castel Museum, Maale Adumim, upon presentation of valid Membership. For details (in Hebrew) see the Museum's website
The Jerusalem Khan Theater
25% off yearlong membership 50% off individual tickets.
Discount available at the theater box office.* Tel: 02 671-8281
The Jerusalem Symphony Orchestra – IBA
20% off yearlong membership. Tel: 1-700-704-000 or 02 566-0211
---
Individual
240 NIS
Dual
360 NIS
Family
450 NIS (two adults plus children aged 5-17)
Child
50 NIS (ages 5-17)
Student
120 NIS (with valid identity card from the institution)
Teacher
120 NIS (with valid identity card from the institution)
Israeli senior citizen
120 NIS (Individual, women above 60, men above 65, upon presentation of official Israeli Ezrach Vatik card)
Israeli senior citizens
180 NIS (Dual, where both women are over 60, or both men are over 65, each person must qualify for the discount and upon presentation of an official Israeli Ezrach Vatik card)
Disabled
120 NIS
Special group discounts
Please contact the Membership Department for details
---
Membership Department
The Israel Museum
P.O.B. 71117
Jerusalem 9171002
Tel: 02 670-8855, Fax: 02 677-1332
Telephone queries: Sun – Thurs 8:30 am – 3 pm
Email: members@imj.org.il
JOIN NOW »
STAY IN TOUCH: REGISTER FOR THE BI-MONTHLY NEWSLETTER »