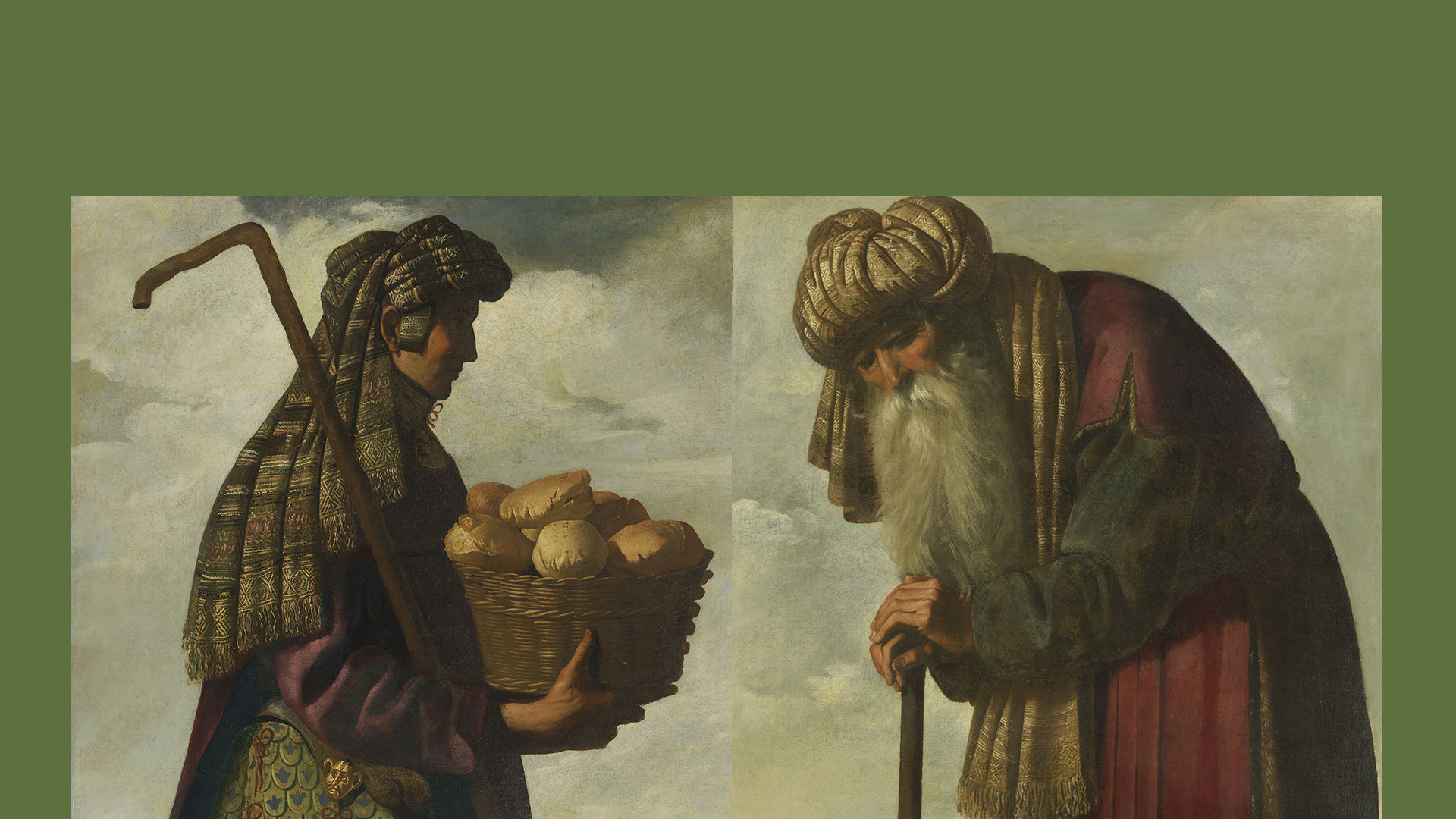 Zurbaran
Jacob and His Twelve Sons
Paintings from Auckland Castle
May 25 2018 - October 2 2018
Curator: Shlomit Steinberg
Painting
Francisco de Zurbarán
Could Zurbarán glimpse the bustling port of Seville from the window of his studio at the parish of La Magdalena? Did his gaze follow the thirteen canvases of Jacob and His Twelve Sons when they left his large workshop in 1645 – perhaps on their way to be shipped from this port to the New World?
Francisco de Zurbarán (1598–1664), one of the masters of Spain's Golden Age, was then at the peak of his career and extremely busy with important commissions, many of which resulted in the life-size portraits of saints, monks, and martyrs for which he is best known. These requests arrived to his studio not only from Spain but also from Peru, Mexico, and Buenos Aires. A devout Christian, Zurbarán started working on Jacob and His Twelve Sons in 1640, and it took him five years to complete this ambitious project.
Each one of Jacob's sons – the founders of ancient Israel's Twelve Tribes – is depicted with his personal attributes based on Jacob's blessings in the book of Genesis (49:1–27), inviting us to contemplate the meaning of their intriguing differences. Beyond their poetic beauty, the biblical verses reveal the old man's innermost thoughts and feelings about his children: which were his favorites, which he could not trust, and which he saw as a menace to themselves and to others. Zurbarán depicted them dressed in various modes and fashions, indicating their social status. Thus, Judah is portrayed as a king, Zebulun as a fisherman, Naphtali as a farmer, Levi as a priest, and Gad and Simeon as a violent thug and fierce warrior respectively. The simplest weaves are juxtaposed with sumptuous fabrics that, in all probability, were brought to the painter's studio by travelers returning from faraway Mexico and Peru.
There are reasons to believe that Zurbarán's series was indeed intended for the Americas, before making its permanent home at Auckland Castle in northern England. Be that as it may, in the fall of 2017, on the occasion of renovations at the Castle, the thirteen Patriarchs crossed the Atlantic to be displayed at the Meadows Museum in Dallas and subsequently at The Frick Collection in New York, prior to reaching Jerusalem just in time to celebrate modern Israel's 70th Anniversary.
© The Auckland Project/Zurbarán Trust, photo by Robert Laprelle
Judah
Executed in oil on canvas between 1640 and 1645
On loan from Auckland Castle in Bishop Auckland, County Durham, England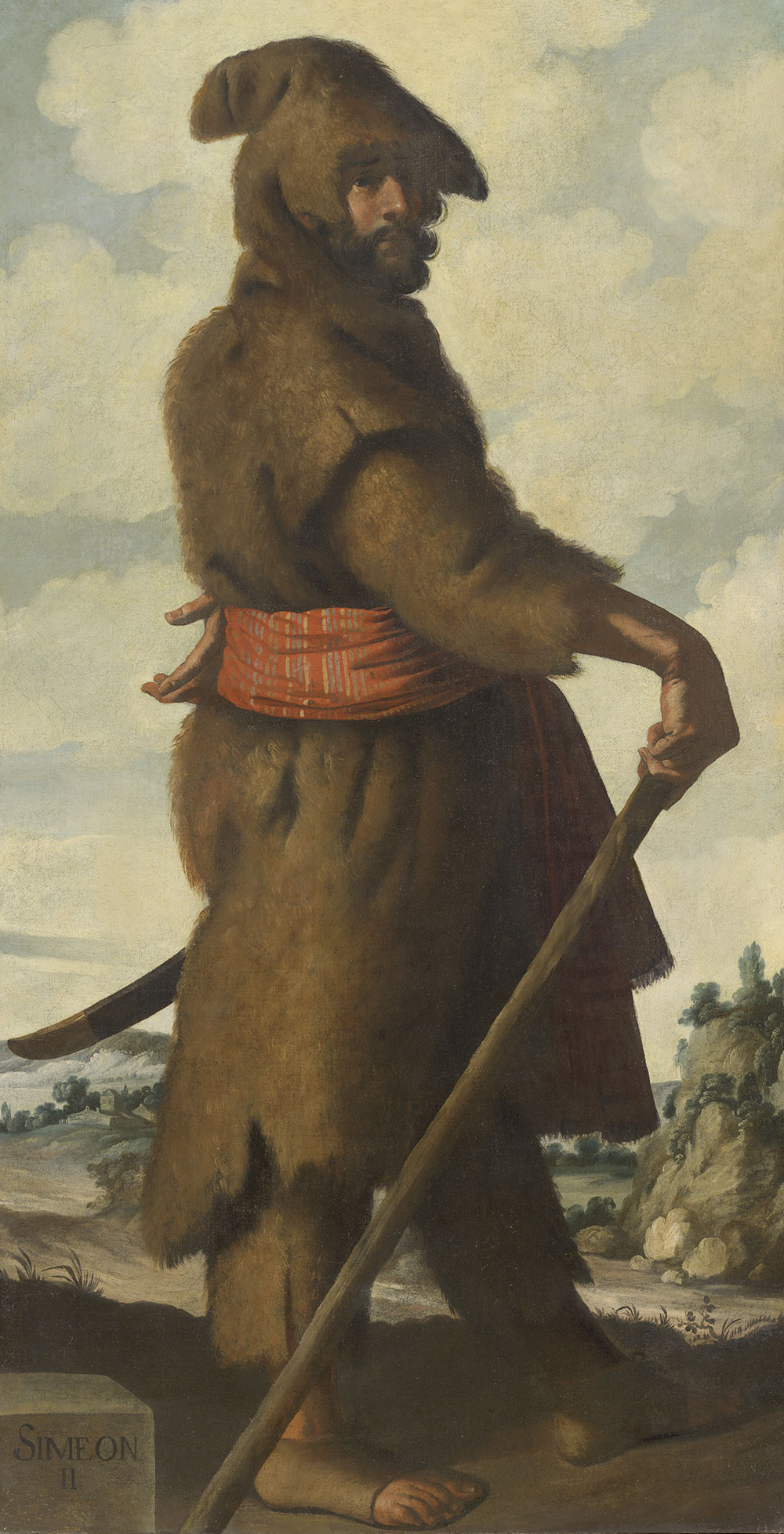 Simeon
Executed in oil on canvas between 1640 and 1645
On loan from Auckland Castle in Bishop Auckland, County Durham, England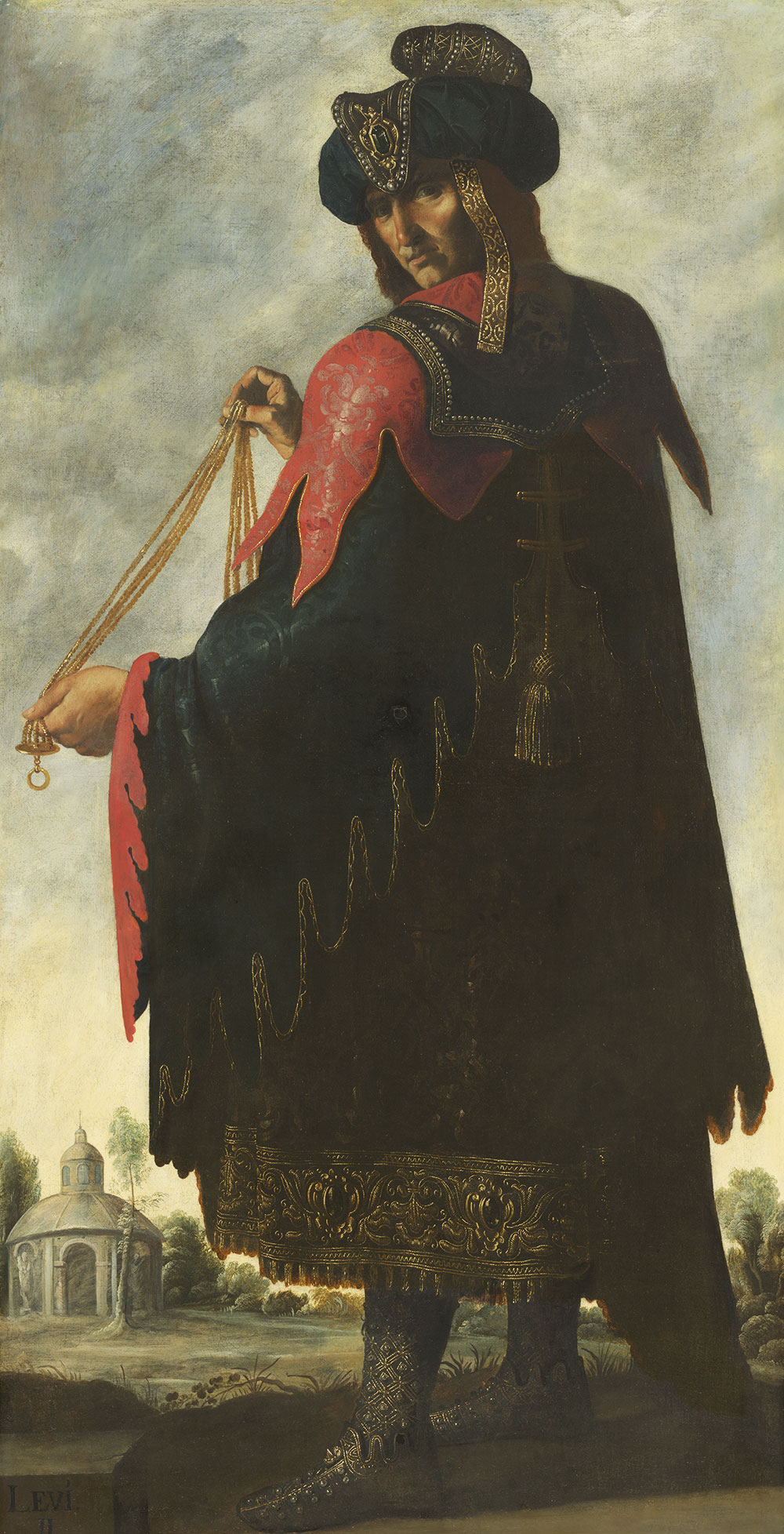 Levi
Executed in oil on canvas between 1640 and 1645
On loan from Auckland Castle in Bishop Auckland, County Durham, England