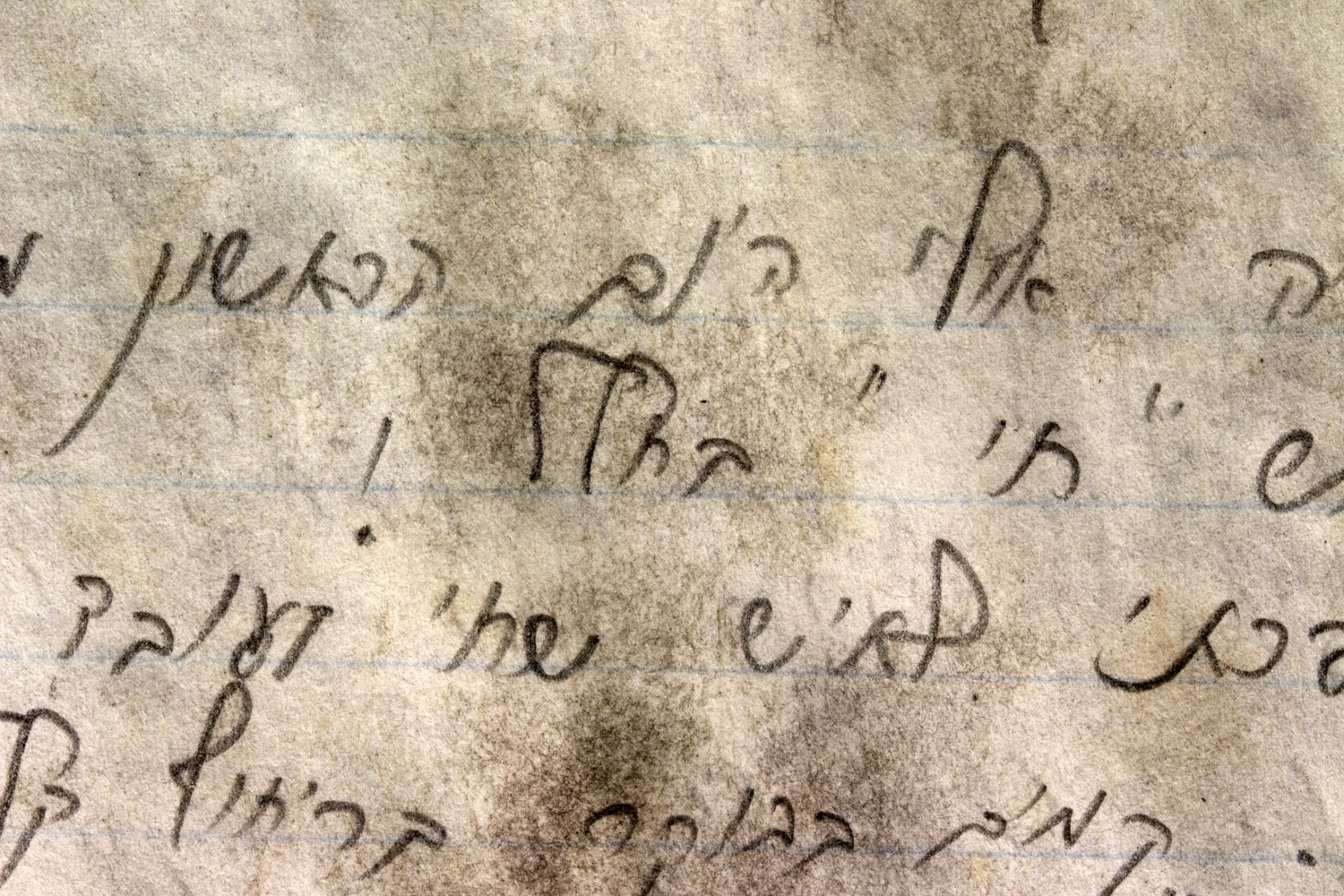 Through Time and Space
The Diary of Astronaut Ilan Ramon and a Scroll from the Dead Sea

May 21 2019 - November 9 2019
Curators: Adolfo Roitman, Hagit Maoz, Michael Maggen
Designer: Roi Zach
What links the remains of Ilan Ramon's space diary to the Enoch Scroll – one of Judaism's oldest spiritual treasures?
The protagonists of both manuscripts describe their journeys through the cosmos, one at the dawn of history and one in the modern era. The texts are further connected through the circumstances of their survival: the remnants of the Enoch Scroll were found among the Dead Sea Scrolls, hidden in the desert for 2,000 years until their discovery a few decades ago. Though the pages of Ilan Ramon's space diary were discovered only months after the Columbia Space Shuttle tragedy, they survived the explosion and harsh physical conditions against all odds. The documents are also strikingly similar in appearance – both were found torn with the text barely discernable. Great measures were taken to stabilize the pages and reconstruct the writing.
The greatest similarity, however, lies in the tone of these two "astronauts," who were equally amazed by the sights they beheld and by the profound privilege of witnessing them. As Enoch says, "So I, Enoch, saw the vision of the end of everything alone; and none among human beings will see as I have seen" (1 Enoch 19:3). These words are echoed by Ramon: "It is like something…that only a few get to experience."
There is, nonetheless, a fundamental difference between both figures. Enoch returned from space and was able to document his experiences in writing. Tragically, Ilan Ramon was never afforded this chance. Only after delving into his writings did it become apparent that this exhibition is a fulfillment of his wish: "I must write a book moving from the past to the present, and from present backwards." We are deeply saddened that Ilan's late wife, Rona – who first presented the idea of displaying the diary in the Israel Museum – will not be able to see the exhibition and approve our choices.
This exhibition is a modest tribute to their memories.
Banner image: Fragment from the diary of Ilan Ramon