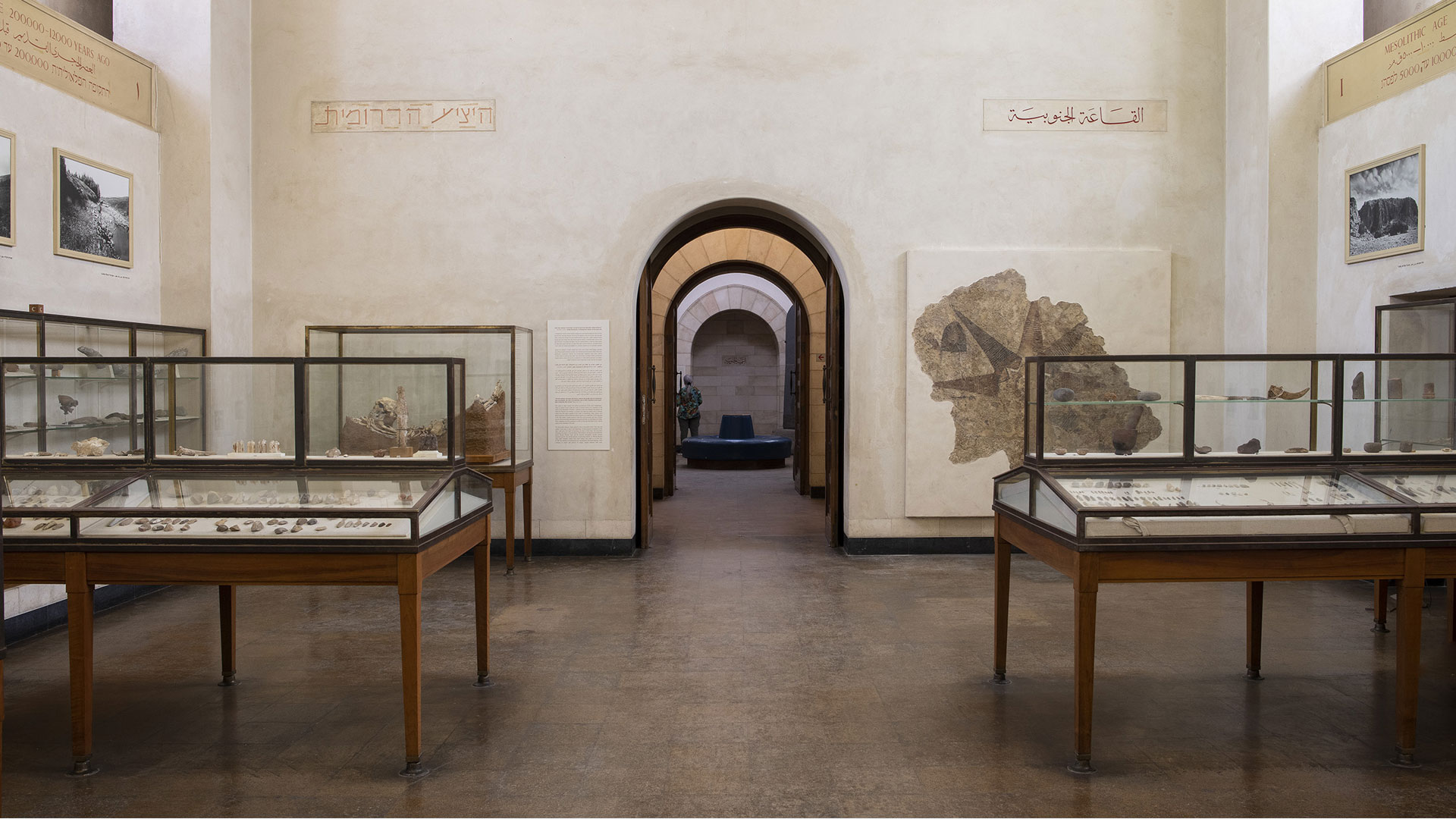 Special Display: The Star of Ghassul

At the Rockefeller Archaeological Museum
October 7 2021
Curator: Fawzi Ibrahim
Rockefeller Archaeological Museum
One of the earliest examples of the fresco technique, some 6,000 years old, was discovered at Teleilat Ghassul northeast of the Dead Sea.
The finds at this site had a profound impact on archaeology and played a key role in defining the culture and the limits of the Chalcolithic period. In our region, Chalcolithic society, made up of famers and shepherds, gave rise to the world's first copper masters.
The eight-rayed star comes from a huge wall painting in one of the houses at the site. Painted on light plaster using red, black, white, and yellow pigments, it has a diameter of 1.84 meters. Presumably it represents the sun or some other celestial body, and may have been associated with the seasons or the cycle of life; perhaps it symbolized an ancient deity. The room in which the wall painting was found is thought to have served as a ritual shrine within ordinary residential buildings.
In 1936, four years after the site's discovery, the fresco with the star was brought to the Rockefeller Museum. Recently restored and preserved for future generations, it can now be viewed in all its splendor in the Museum's Southern Gallery.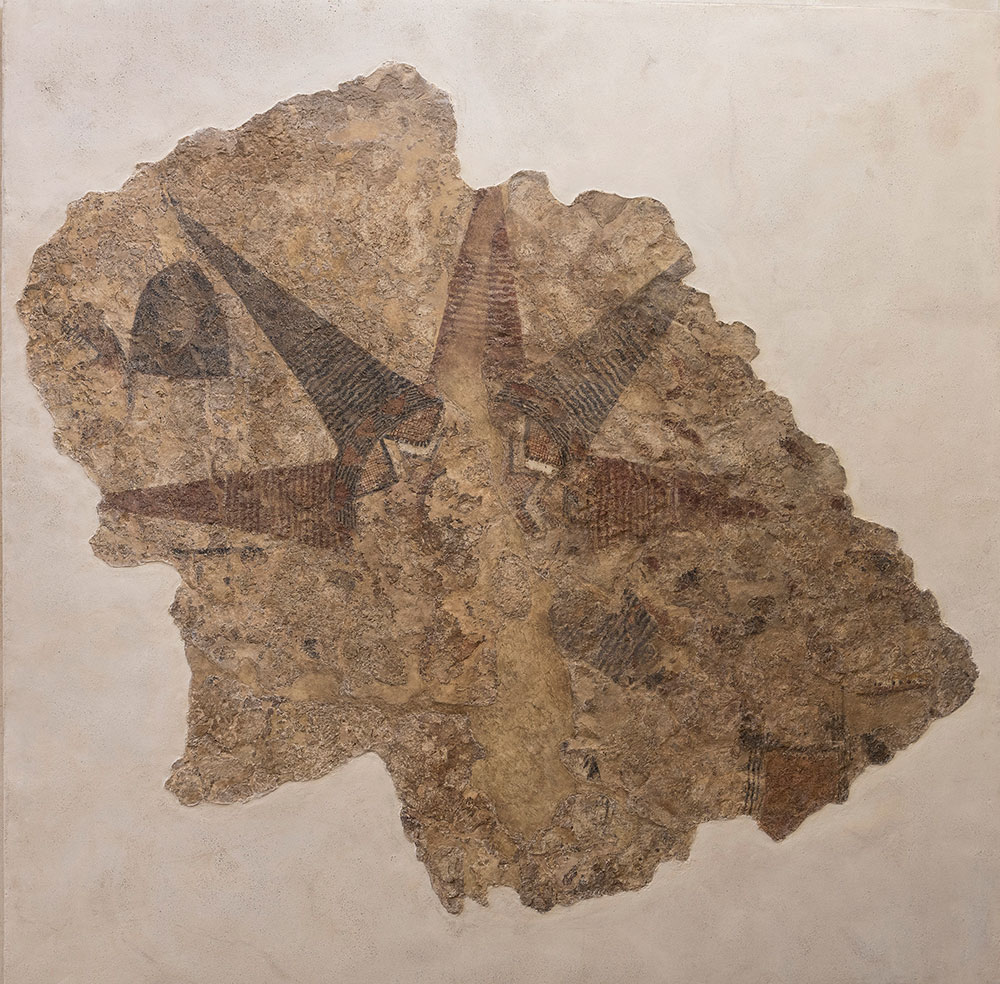 The Star of Ghassul. Teleilat Ghassul, late Chalcolithic period, 6,000 Before Present. Fresco: plaster and pigments. Israel Antiquities Authority. Photo © The Israel Museum, Jerusalem, by Laura Lachman