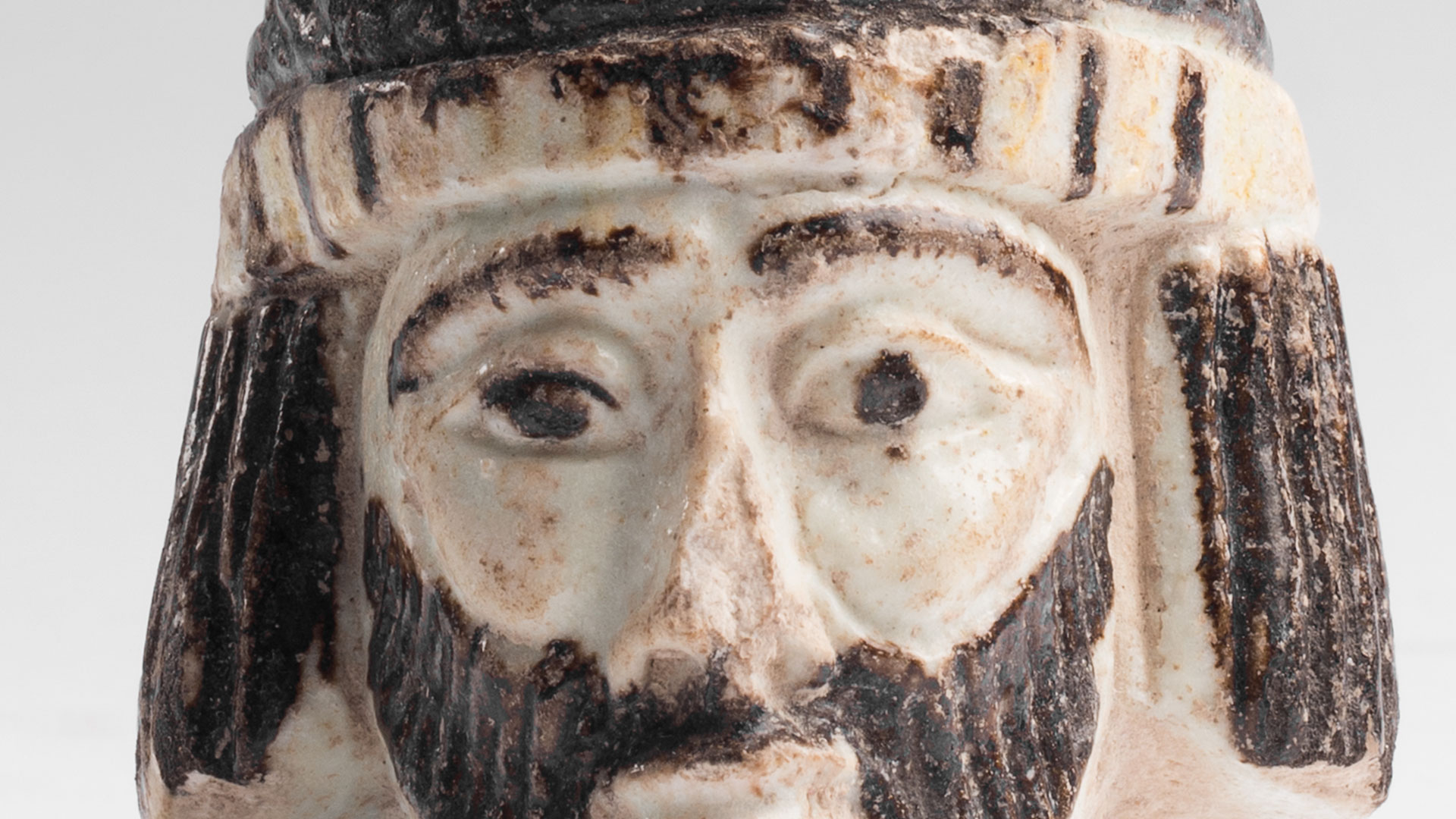 A Royal Enigma
Special exhibit

May 30 2018 - May 30 2019
Curator: Dr. Eran Arie
Israel and the Bible Gallery
Statue Head, Tel Abel Beth Maacah, 9th century BCE, Faience
Israel Antiquities Authority Collection
Photo © The Israel Museum, Jerusalem, by Laura Lachman

This unique statue head has not ceased to raise questions since it was discovered in 2017 in a fortress at the summit of Tel Abel Beth Maacah, in northern Israel. Its elegant style leaves no doubt that it portrays a distinguished personage, probably a king, but since it was found on the border of three different ancient kingdoms, we do not know whether it depicts King Ahab of Israel, King Hazael of Aram Damascus, or King Ithobaal of Tyre, rulers known from the Bible and other sources. Additional questions regarding the statue's material and style only heighten the mystery.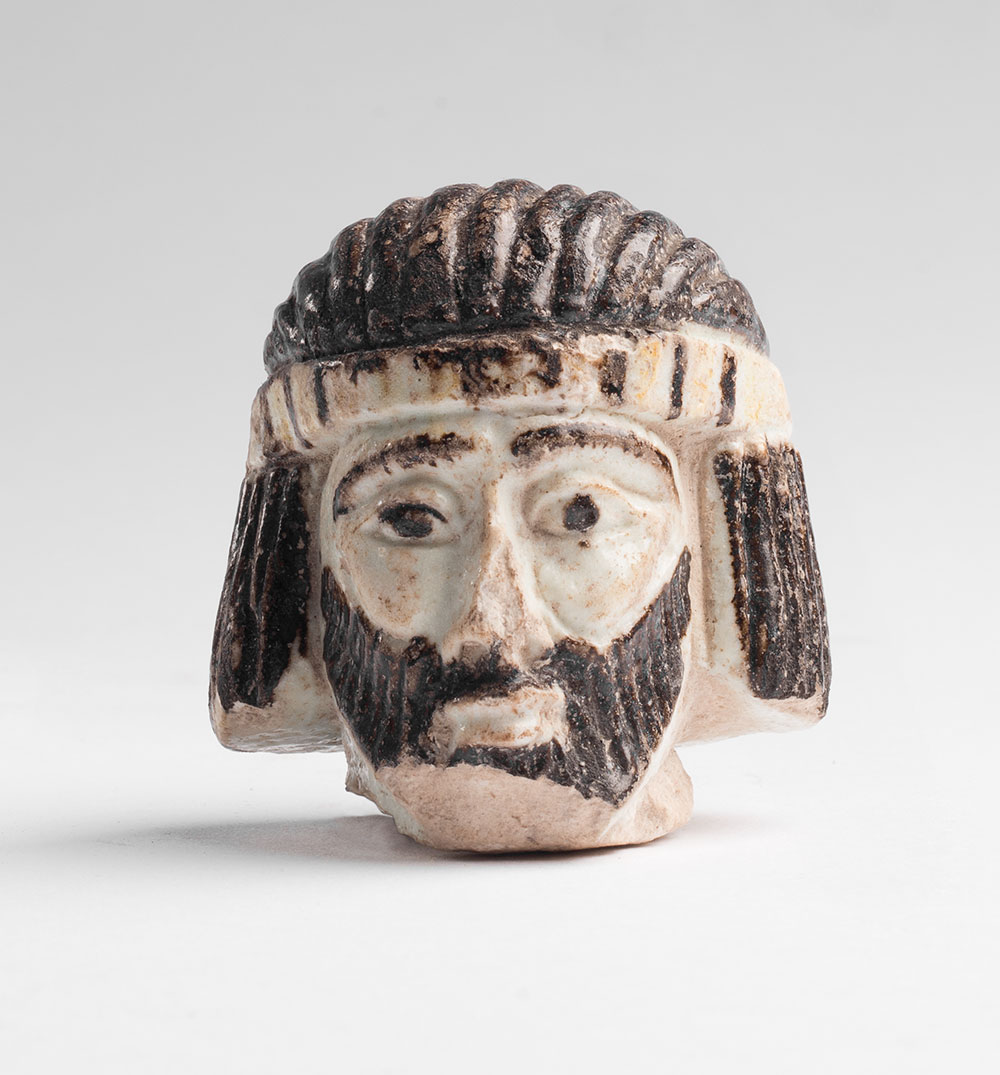 Statue Head, Tel Abel Beth Maacah, 9th century BCE, Faience
Israel Antiquities Authority Collection
Photo © The Israel Museum, Jerusalem, by Laura Lachman

​Tel Abel Beth Maacah
Photo © Tel Abel Beth Maacah Excavations, by John Monson