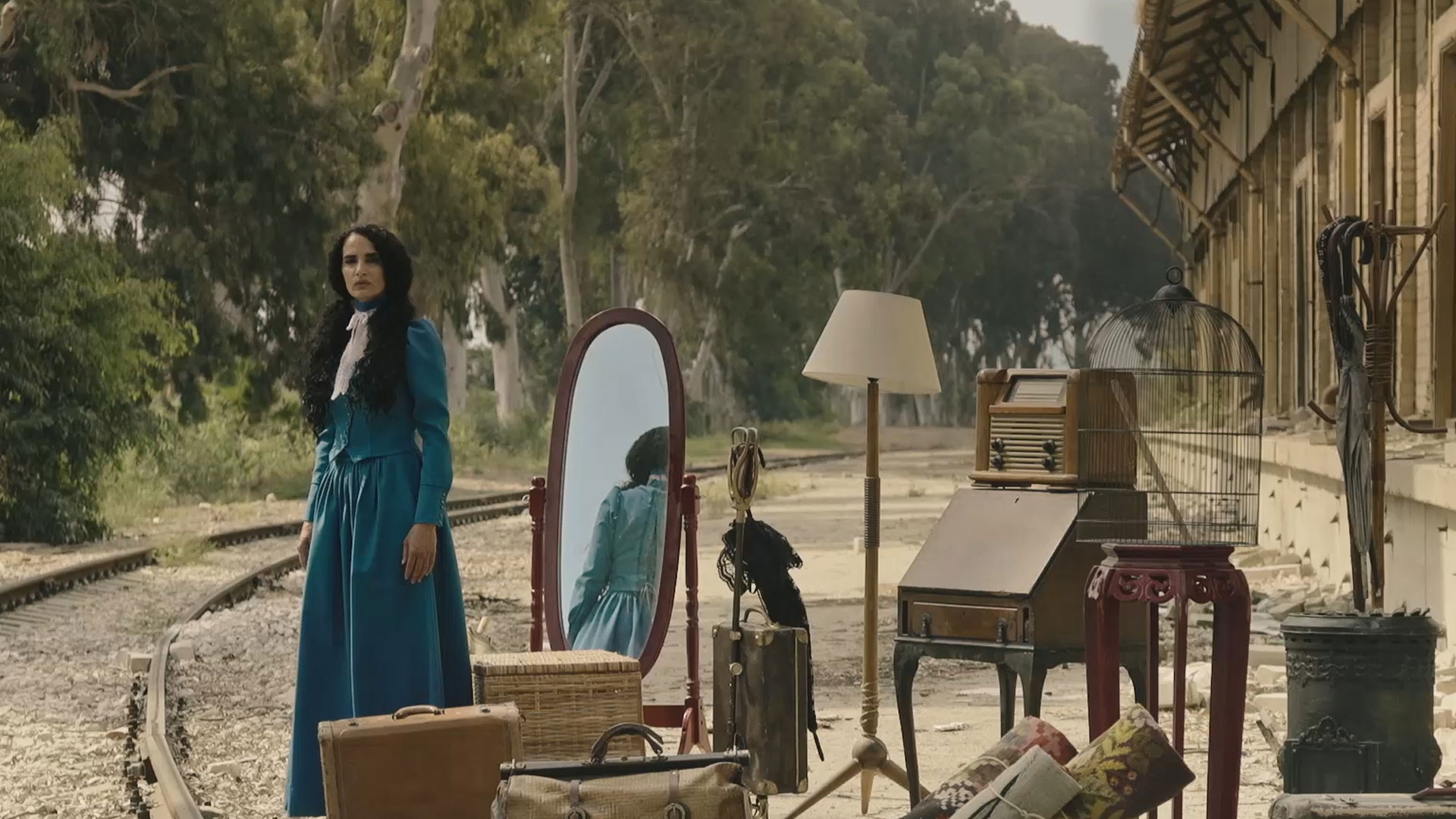 Raida Adon

Strangeness

February 21 2020 - December 31 2021
Curator: Dr. Amitai Mendelsohn
Rena (Fisch) and Robert Lewin Gallery
Video
Artist:
Raida Adon
The exhibition Raida Adon: Strangeness will be closed to the public on July 15 – August 1
The Israel Museum debut of actress and artist Raida Adon (born 1972), displaying her new video work Strangeness – an epic and poetic work addressing identity, refugees, and the yearning for a home. This narrative is comprised of powerful and dream-like images and is set in a location that is at once surreal and yet rooted in the local landscape. Strangeness evokes conflicting emotions of fragility and stability, wandering and permanence, as Adon shifts between her personal and collective identities, both Palestinian and Israeli. This work makes an important statement with a powerful urgency, transcending the local and the political and striving for the universal and human.
Also on display are preparatory sketches and sculptural objects incorporated into the work.
Banner image:
Tammy Weis
Raida Adon, Israeli , Strangeness, Video work 2018, Video, 33:30 mins
Purchase, "Here & Now" Contemporary Israeli Art Acquisitions Committee, Israel
Exhibition made possible by
Donors to the Museum's Exhibition Fund:
Claudia Davidoff, Cambridge, Massachusetts, in memory of Ruth and Leon Davidoff
Hanno D. Mott, New York
The Nash Family Foundation, New York
Cinematography - Yoram Milo
Editing - Lev Goltser
Other exhibitions in
Israeli Art