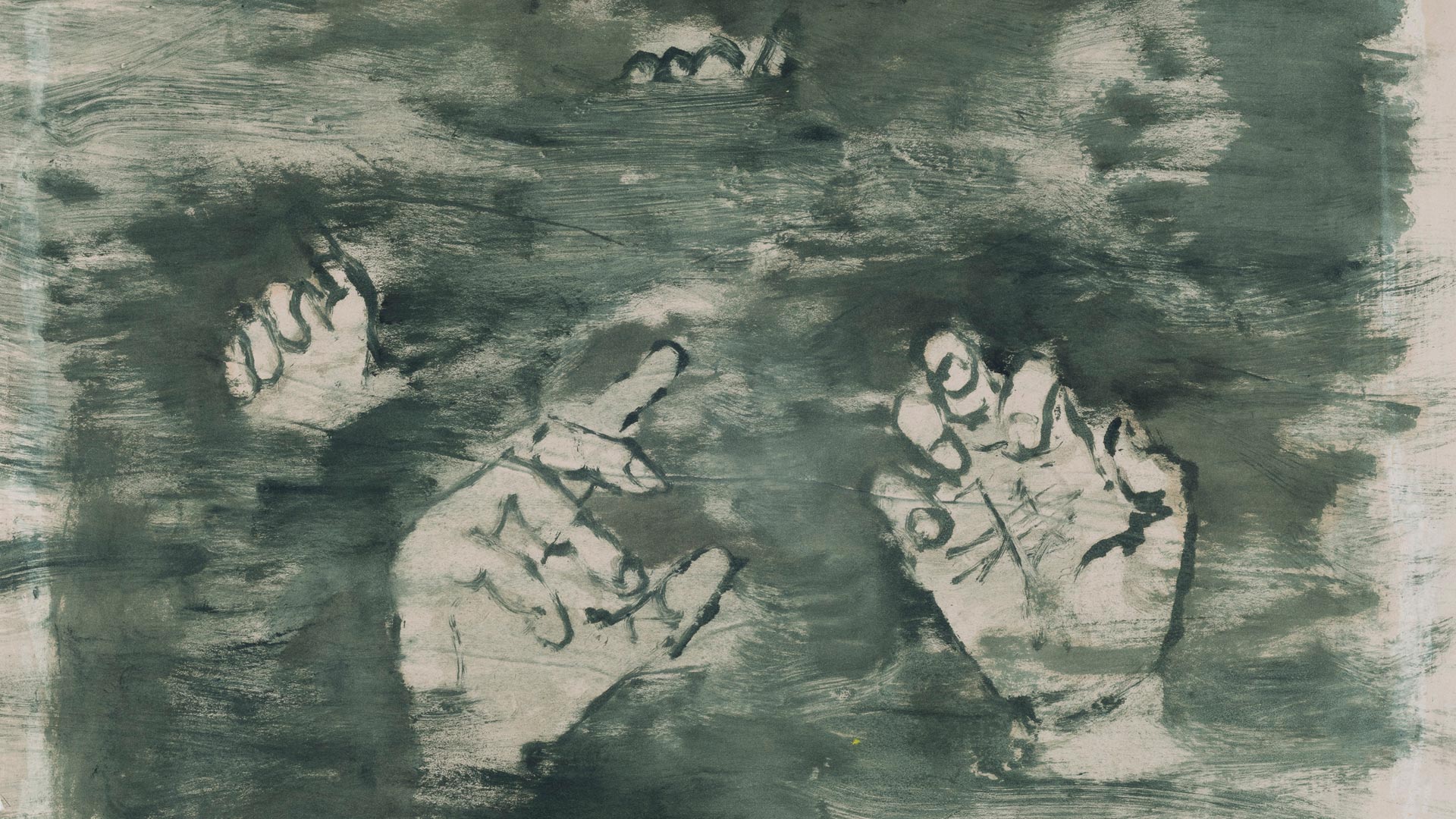 Mordecai Ardon: Struma
Special exhibit

28 Apr 2019 - 02 Sep 2019
Curator: Ronit Sorek
Print
Artist:
Mordecai Ardon
In February 1942 the Struma, a ship carrying 768 Jewish refugees seeking to escape Fascist Romania, sank in the Black Sea. All but one of those aboard perished, and the tragedy – the greatest disaster in the history of the ha'apalah (clandestine immigration to Palestine) – horrified world Jewry. The Jewish community in the land of Israel was especially traumatized, and when the Jerusalem-based artist Mordecai Ardon tried to respond to the catastrophe in an oil painting, he found himself unable to do so.
The old and battered Struma, built for river traffic, had been acquired by the Revisionist movement in Romania in order to carry refugees to Istanbul, where they hoped to obtain entry visas to Palestine. Because the situation of Romanian Jews had become desperate in the period leading up to the voyage, there were far more passengers than planned, half of them women and children, but only ten crew members. The engine functioned badly from the outset, and the ship barely reached Istanbul. When it arrived on December 15, 1941, there were no visas. The Turkish authorities refused to allow the passengers ashore, despite a shortage of food and water, and dysentery broke out aboard ship. The British, fearing a wave of refugees heading to Palestine, pressured Turkey to send the passengers back to Romania. Turkey agreed to let the Struma remain where it was if another state agreed to take in the refugees, but no such state was found. On February 23, 1942, with a broken engine and no anchor, the ship was towed out into the Black Sea. The next day, a Soviet submarine fired on the Struma for no apparent reason and sank it. Two people saved themselves by clinging to the wreckage: a young immigrant and a ship's officer. The officer died the same night, but the refugee was picked up by fishermen and eventually made his way to Palestine.
After the disaster, Mordecai Ardon took two works that he had created in 1938 and reinterpreted them as a foreboding of the Struma. One shows hands reaching up out of the sea, the other, the face of a desperate man. Ardon created another print in 1942, again with hands submerged in the sea and beside them a legless skeleton with a crutch. He then began an oil painting dedicated to the Struma, which, according to his son Michael, resembled the 1942 print. However, this work was never completed, and Ardon painted his Kidron Valley over it. The artist would later explain that depicting the tragedy of the Struma was beyond his powers.
Banner image: Untitled, 1938, monotype. Gift of Michele and Paul Vishny, Chicago, to American Friends of the Israel Museum, in memory of IDF soldiers who gave their lives in 1982