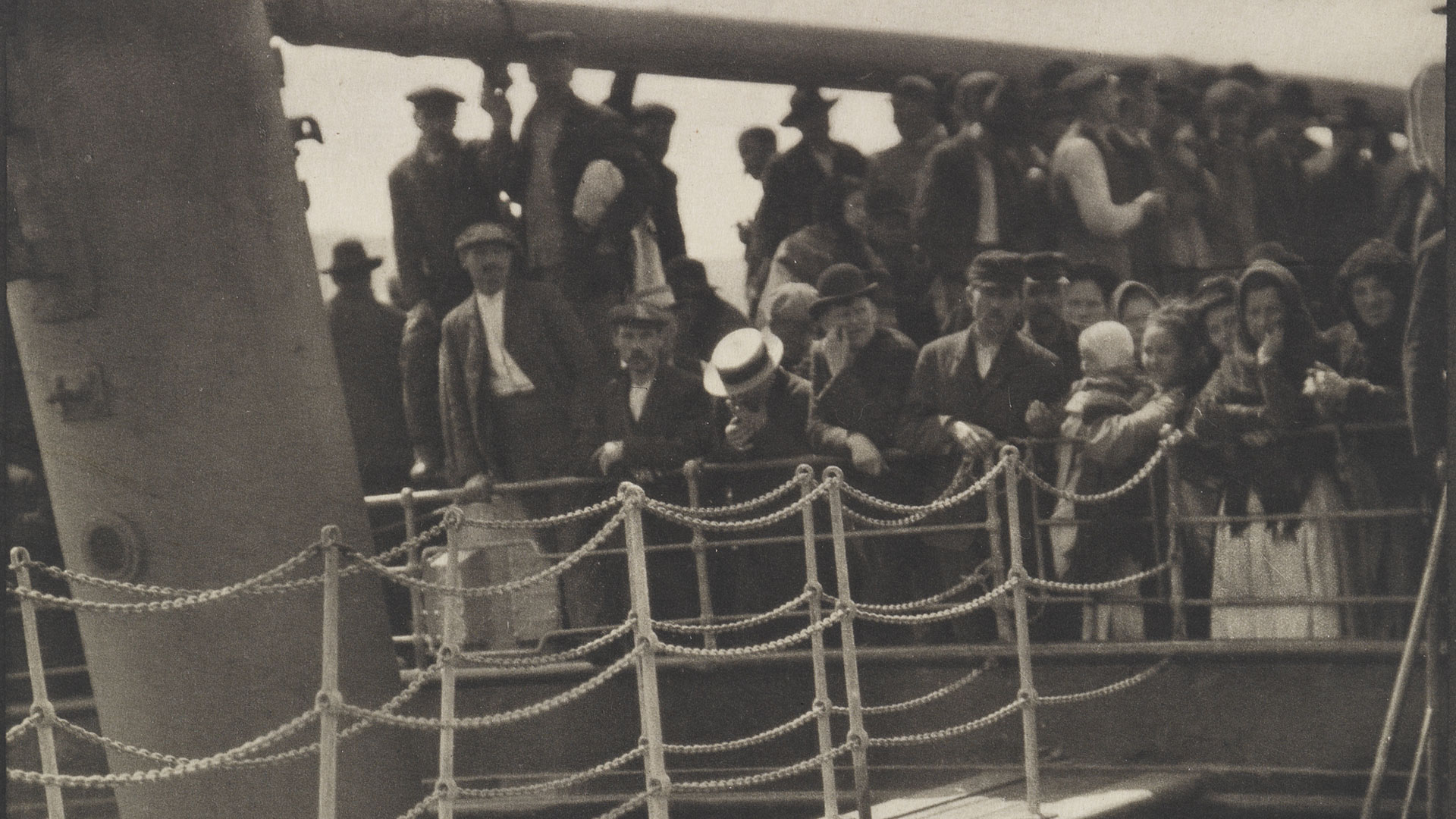 A Modern Love
Remarkable Photographs from the Israel Museum

July 16 2019 - January 4 2020
Curator: Noam Gal
Designers: Alexandra Topaz and Shirly Yahalomi
Photography
Although photography was already recognized as an independent art form towards the end of the 19th century (some 50 years after its invention), the desire to collect photographs as art objects is relatively new. In most cases, it emerged alongside the creation of museum photography departments and the gradual development of academic scholarship on the subject, beginning around the late 1970s. The passion of photography's collectors in the late 20th century mirrors the passion of its avant-garde modernist practitioners from the beginning of the same century: a profound desire to approach the world with new visual explanations. The unusual points of view adopted by those modernist cameras would – for example – serve ideological agendas, blur the distinction between abstraction and realism, or simply challenge the truth of photographs.
From the broad scope of the Israel Museum's photography holdings, this chronological display of photographs created between 1900 and 1945 presents the various facets of modernism through a flow of powerful images, together with a few focal points devoted to a single artist or phenomenon. Brief introductory notes appear at six stops along the gallery, and use of the exhibition's audio-guide is recommended, since it offers in-depth analysis for many of the photographs. And as you take a close look at these images, perhaps ask yourself: what can a century-old photograph tell me about my own time?
A Modern Love presents gifts at the core of the Museum's holdings, notably the private collection of the late Noel and Harriette Levine, which includes some of the most renowned works by American and European camera artists. Other works have arrived very recently, among them rare photographs by female avant-garde artists active in interwar Europe, gifted by Gary B. Sokol as a key addition to our collection. Such gems are now offered in a wider context of masterworks from the same period previously donated to the Museum and only rarely put on display.