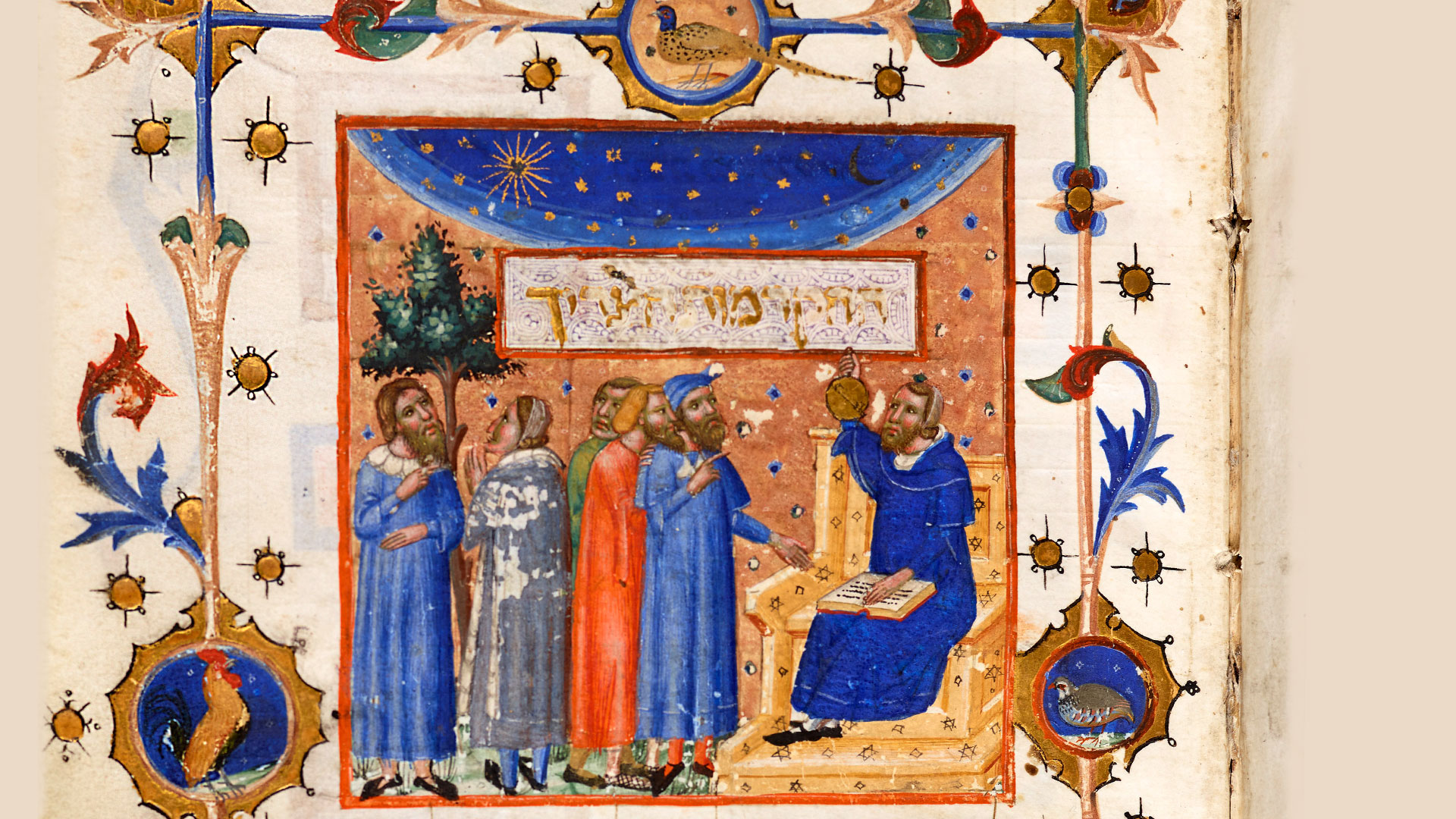 Maimonides
A Legacy in Script

December 11 2018 - June 10 2019
Curators: Curator-in-charge: Daisy Raccah-Djivre, Curator: Anna Nizza Caplan, Associate Curator: Miki Joelson
Designer: Lisa Blechman
Maimonides (Rabbi Moses ben Maimon, Cordoba 1138 – Fustat 1204) was a multifaceted personality – exegete and halakhic authority, philosopher, scientist, physician, and cross-culturally recognized Jewish leader. The illuminated manuscripts presented here, from diverse geocultural backgrounds, reflect the breadth and pervasiveness of his legacy. This exhibition will expose the visitor to a singularly rare item – Maimonides's own signature – alongside a manuscript attributed to his own handwriting, one of his earliest works, on which he labored during his years of wandering, before settling in Egypt; his thoughts regarding the connection between Torah and science; and his aspirations to make halakha (Jewish law) as broadly accessible as possible.
Maimonides became cognizant of the harsh contemporary predicaments of Jewish communities in Islamic lands and in Christian Europe while still in his youth. He personally experienced persecution in his native Andalusia and later in Morocco. From there his migrations continued to the Land of Israel, and finally Egypt. Fearing for the physical and spiritual survival of Jewish communities worldwide, and determined to effect the changes necessary to ensure their continuity, he produced three groundbreaking works: The Commentary on the Mishnah, the Mishneh Torah, and the Guide of the Perplexed. In addition to his extensive and systematic halakhic teachings – and many other subjects – his writings address basic issues such as the nature of the human soul, faith and the relationship between Man and God, and ethical conduct. They also offer practical advice regarding a proper lifestyle. Maimonides's modes of thought and his concept of the Jewish religion were nothing short of revolutionary. Though some of his ideas were controversial, his writings were exhaustively studied. They remain relevant after more than 800 years.
The exhibition was made possible by The Maimonides Fund; René and Susanne Braginsky, Zurich
This exhibition is part of a joint venture in Jerusalem involving the Israel Museum and the National Library of Israel, Jerusalem, under the auspices of the Maimonides Fund. It includes a complementary exhibition, entitled Maimonides – From the Invention of Printing to the Digital Age, and an international conference, both hosted by the National Library.
Maimonides - There was None Like Moses at the National Library
Banner image:
Guide of the Perplexed, Barcelona, 1347 or 1348, Handwritten on parchment; ink, tempera, and gold leaf
The Royal Danish Library, Copenhagen, cod. Heb. 37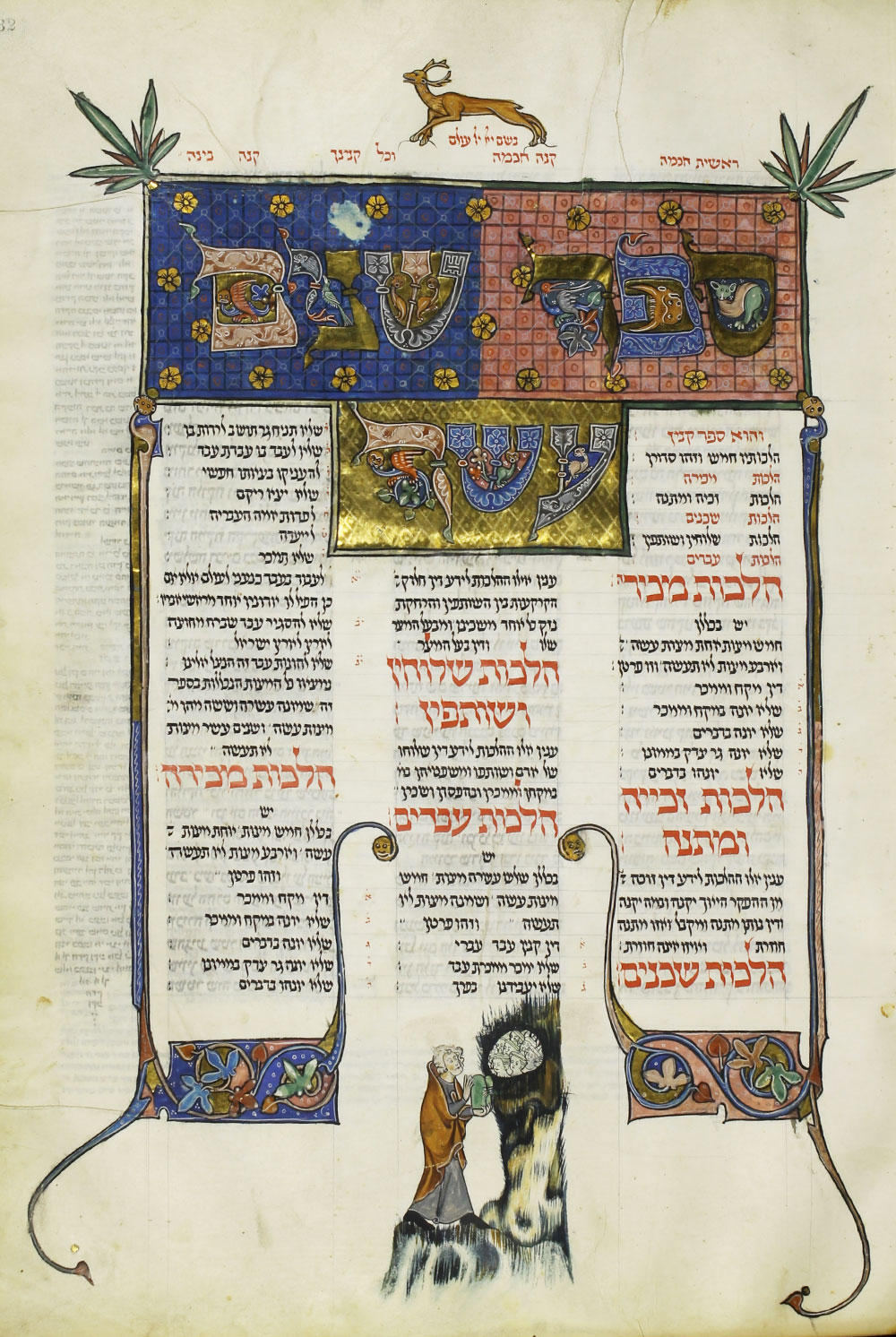 The First Kaufmann Mishneh Torah
Northern France (?), 1295‐1296
Scribe: Nathan ben Shimon Halevi
Handwritten in ink on parchment; ink, tempera, and gold leaf
Budapest, Library of the Hungarian Academy of Sciences, ms. Kaufmann A77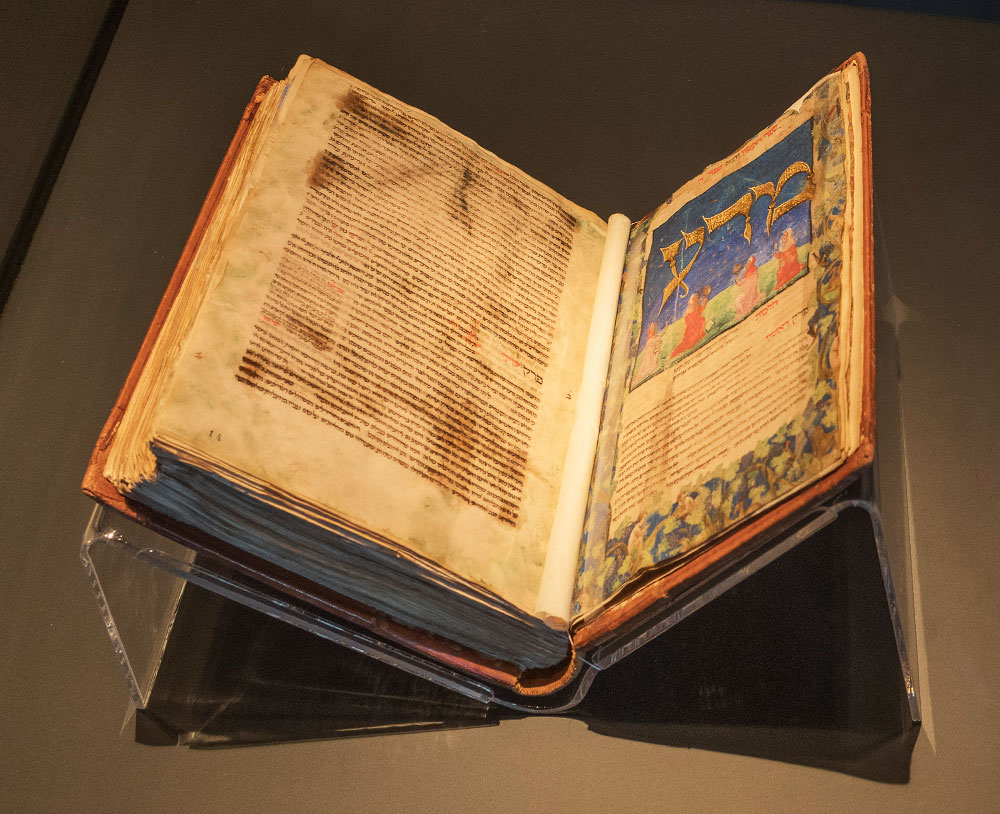 Mishneh Torah, Introduction and Books 1-5
Northern Italy, ca.1457, Handwritten on vellum; ink; tempera, gold and silver leaf
Biblioteca Apostolica Vaticana, Vatican City
Photo: Eli Posner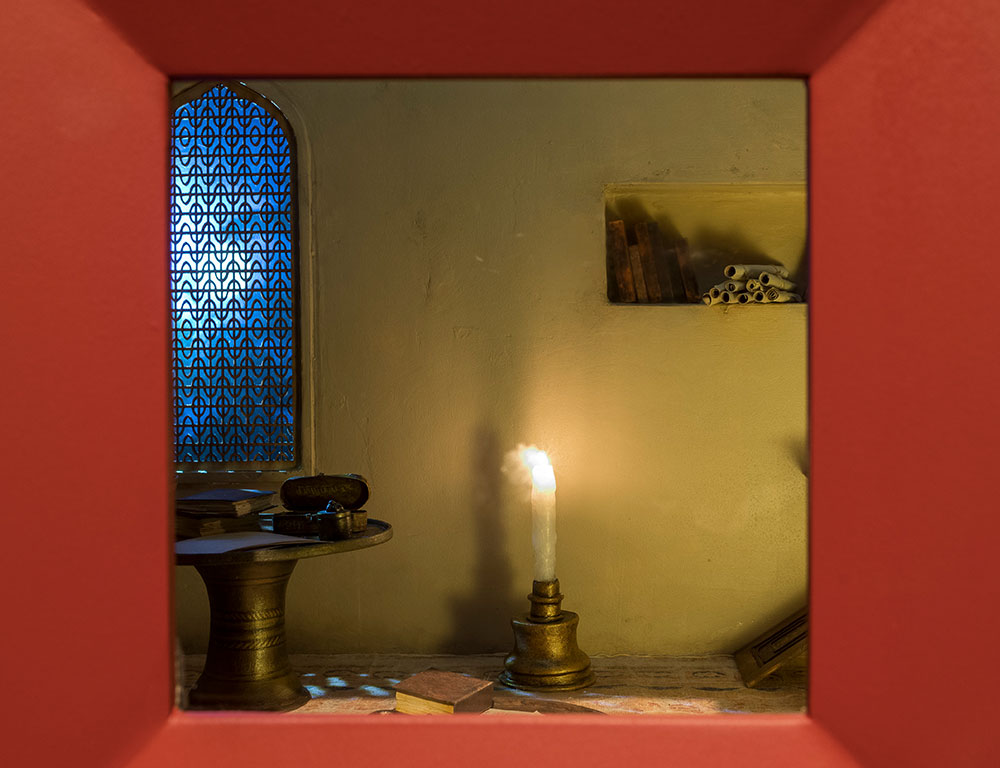 In Maimonides's Voice: Installation inspired by quotes from Maimonides
Tom & Hani Animation Studio, Recorded by Espro Technologies Ltd.
Photo: Eli Posner