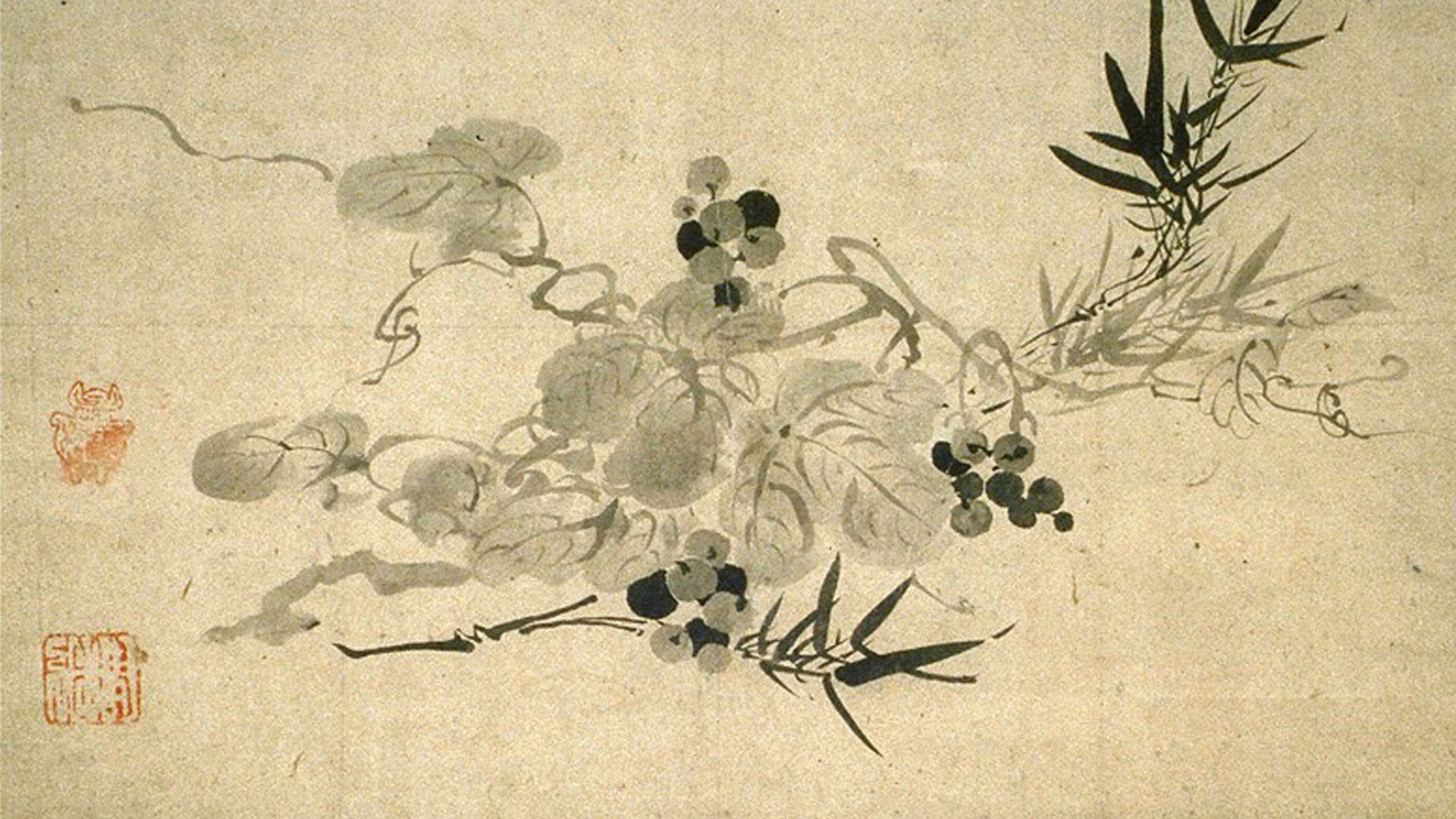 Japanese Ink Paintings: A Gift from the Gitter-Yelen Collection
Special Display

April 1 2022 - August 1 2022
Curator: Miriam Malachi
Selma Picciotto Gallery for Asian Art
The works exhibited here comprise a fine selection of Japanese Zen ink paintings and paintings from the Edo period (1603-1868) inspired by Zen painters. The Buddhist school called Zen ("meditation") arrived in Japan from China in the seventh century. Zen emphasizes liberation from rational thought in favor of the direct perception of reality. According to this doctrine, anyone can awaken from the sleep of consciousness in which we are all immersed and achieve a spontaneous understanding of things and a clear view of reality. This experience can result from meditation, pondering an enigmatic story (koan), a stunning act by a teacher, or performing any action, even the most mundane, with the utmost attention. All these are depicted in the exhibited works.
Zen paintings express this state of mind through the use of spontaneous brushwork (preceded by extensive practice) applied in a single, precise stroke. Sometimes the depicted image is accompanied by a sacred text or poetic excerpts from the literary canon; in other cases, the text itself is the image.
The Gitter-Yelen collection, which specializes in Zen paintings from different periods, is one of the best of its kind outside Japan.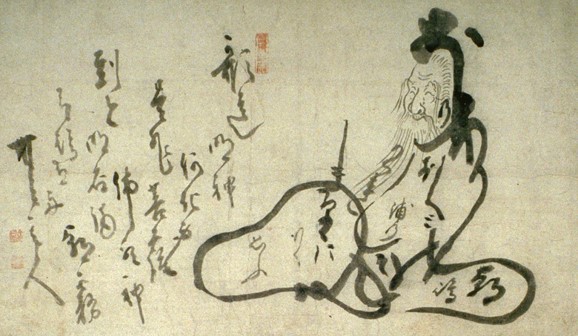 Hakuin Ekaku (Japanese,1686–1769), Hitomaro Sage of Poetry, Japan, 1750s, Ink on paper, Gift from the Gitter-Yelen Collection, New Orleans and New York to American Friends of the Israel Museum. H: 32.3, L: 53.9 cm

Maruyama Ōkyo (Japanese, 1733–1795), Daruma, Japan, 1760s, Ink on paper, Gift from the Gitter-Yelen Collection, New Orleans and New York to American Friends of the Israel Museum. H: 72, W: 29 cm

Sozan Genkyô (Japanese, 1799–1868), Priest Nansen (Koan), Japan, early 19th century, Ink on paper, Gift from the Gitter-Yelen Collection, New Orleans and New York to American Friends of the Israel Museum. H: 106, L:27 cm