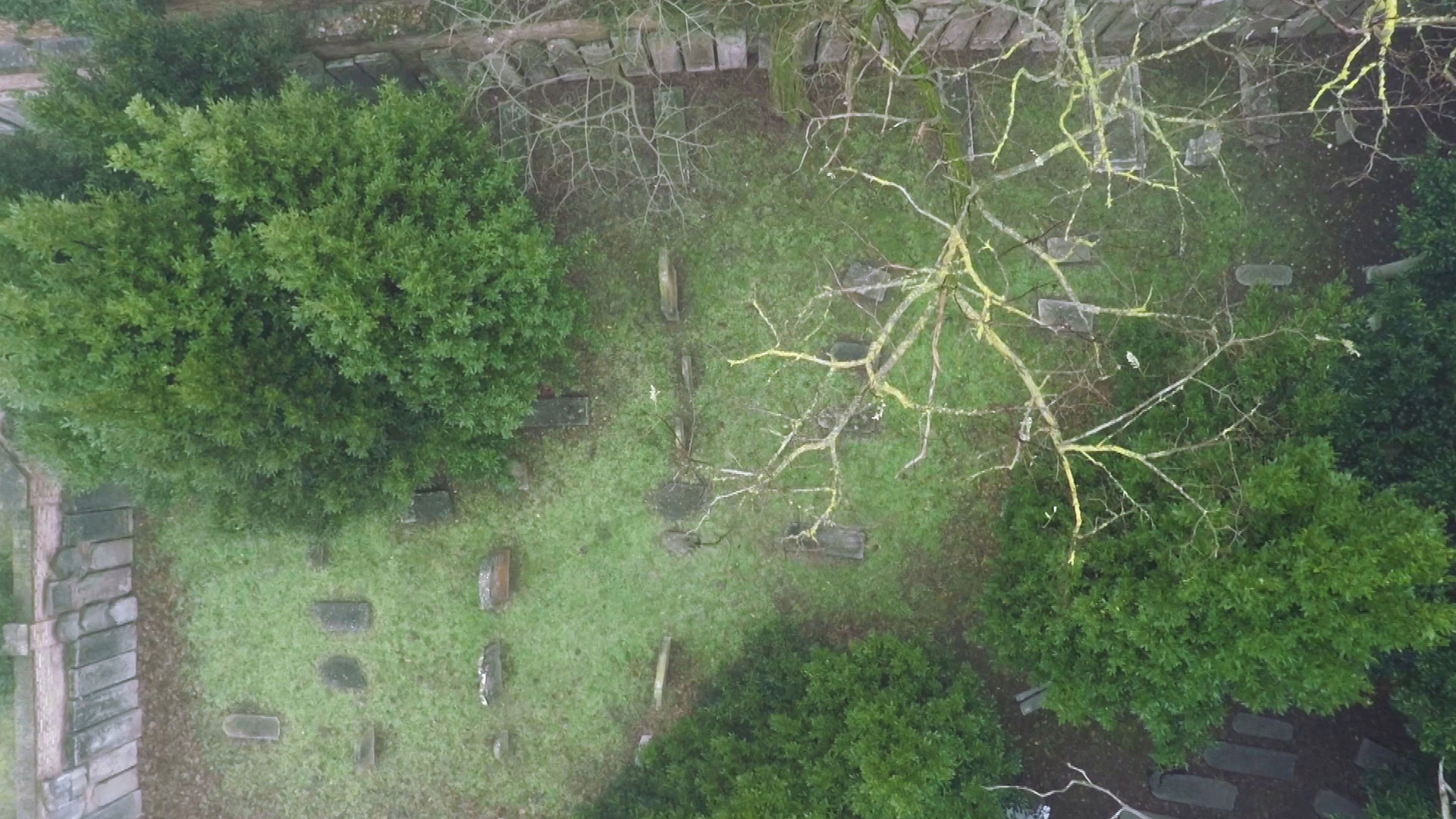 Hadassa Goldvicht
The House of Life

February 13 2020 - February 13 2020
Curators: Efrat Asaf Shapira and Amitai Mendelsohn
Irene and Davide Sala Gallery
Video
Artist:
Hadassa Goldvicht
In 2013, Beit Venezia (the Venice Center for International Jewish Studies) invited Hadassa Goldvicht for a residency, and she began to interview members of the local Jewish community, returning to film in Venice over a period of several years. She found herself increasingly drawn to the figure of Aldo Izzo, the guardian of the Jewish cemetery who is also in charge of its burial ceremonies – and he became the heart of her installation.

There are two Jewish graveyards on Venice's Lido island: the ancient cemetery, which functioned from 1386 to 1774, and a newer one, still in use today. Over the centuries, many of the ancient cemetery's tombstones – and at times the graves' contents too – were desecrated and removed. Aldo Izzo took it upon himself to restore the ancient graveyard and the violated honor of the Jews buried there. Since the deceased are not necessarily buried under the headstones that display their names, the graveyard is in a sense fictional – a place designed by Izzo and the vicissitudes of time. As a child he recalls playing in the cemetery and hiding from the Fascists among its tombs. It is his space, his lifelong playground, where the living protect the dead and the dead protect the living.

Accompanied by the ambient sounds of the cemetery, Hadassa Goldvicht's poetic installation touches upon the complex relationship between life and art. In a large projection, we see Izzo's library juxtaposed with the broken stones of the graveyard, and the two spaces become one. The other video focuses on an unusual phenomenon: some of the headstones have a hole in their base. According to Izzo, this hole may be where the soul will emerge on the day of resurrection, when the dead arise. Through his labor of love and through Goldvicht's artistic intervention, the house of death becomes a house of life. Thus, Izzo can be seen as personifying the essence of artistic endeavor – the quest for life after life.

The videos shown here are part of a large-scale installation that was exhibited at the Fondazione Querini Stampalia in Venice in the summer of 2017 as a joint enterprise of The Israel Museum, Jerusalem, and Meislin Projects, New York. Displaying these works in the context of the Rhythm of Life Gallery broadens our view of the richness of Jewish traditions worldwide and bestows a further dimension on the perennial dialogue between life and death, the eternal and the transient, the personal and the collective, which reverberates among the objects in this gallery.

The special display was made possible by the Jack, Joseph, and Morton Mandel Foundation.