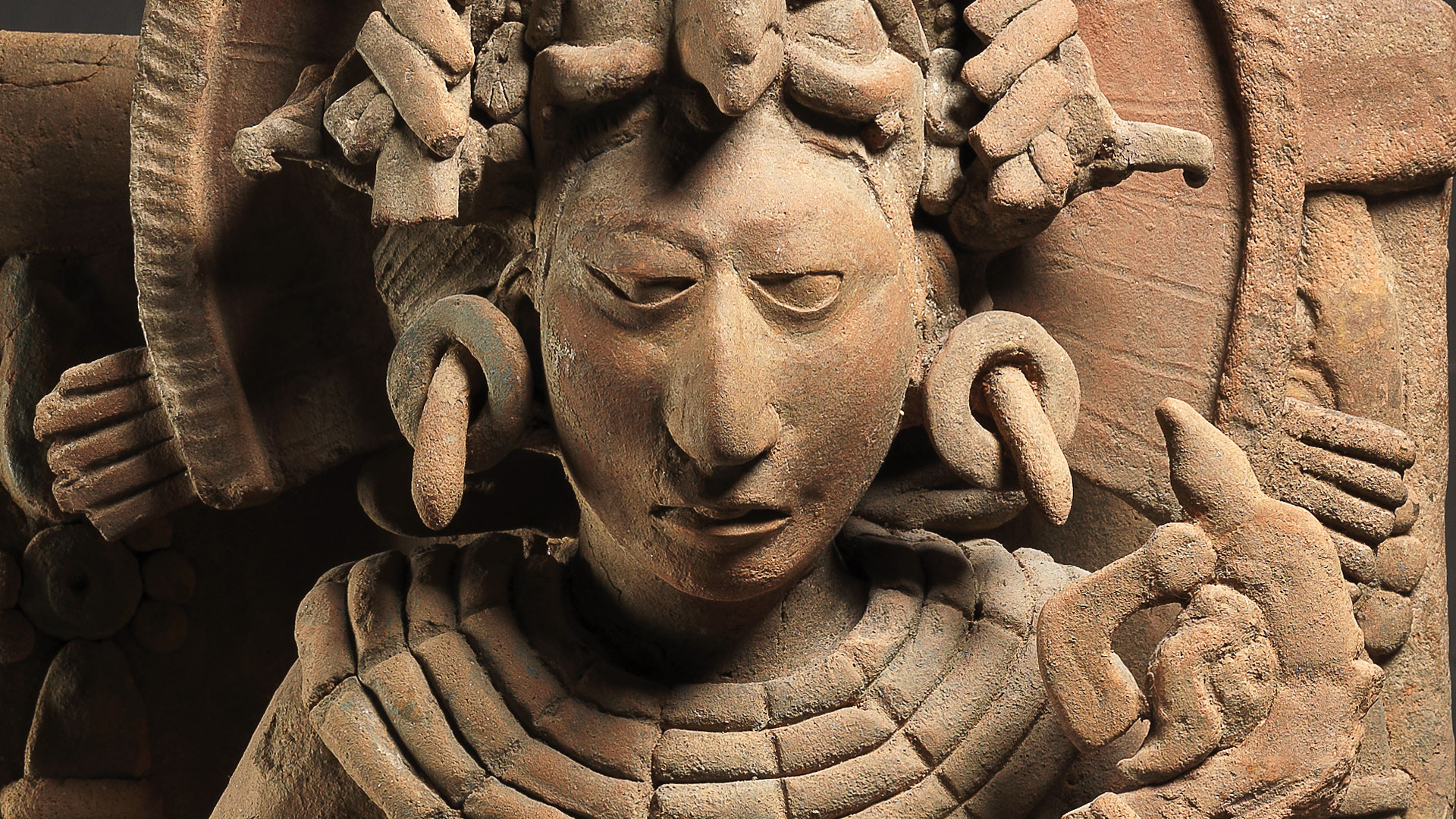 Divine Food
Maize, Cacao, and Maguey from Precolumbian to Contemporary Art

July 2 2021 - June 12 2022
Senior Curator: Yvonne Fleitman
Associate Curator: Mijal Sepia Beer
Associate Curator: Britt Lavi
Designer: Tal Gur
Bella and Harry Wexner Gallery
Unique treasures from the ancient Mesoamerican Olmec, Maya, and Aztec civilizations are unveiled in this large-scale exhibition illustrating the domestication of maize, cacao, and maguey (agave). A dazzling, full-sized reconstruction of a Maya temple dominates the exhibition, in which visitors are invited to discover a world teeming with gods, myths, and ancient rites – all of which evolved from the cultivation of these crops.
The ancient civilizations of Mesoamerica – encompassing modern Mexico, Guatemala, Belize, El Salvador, and northern Honduras – accorded divine status to maize, cacao, and maguey, worshiping them as gifts from the gods. Divine Food presents the ways in which these crops were embodied in architecture, sculpture, and colorful ceramic vessels that were used by the aristocracy before the European conquest. On display in the exhibition are giant masks, original sculptures and reliefs, and hundreds of objects – including vessels from the palace of Aztec Emperor Moctezuma II.
The exhibition also traces the symbolic changes these fundamental plants underwent and their reimagining after the European conquest and the introduction of Christianity, through the Mexican Civil War, and up to the present day, as seen in the works of modern and contemporary artists such as Diego Rivera, Jose Clemente Orozco, and Flor Garduño.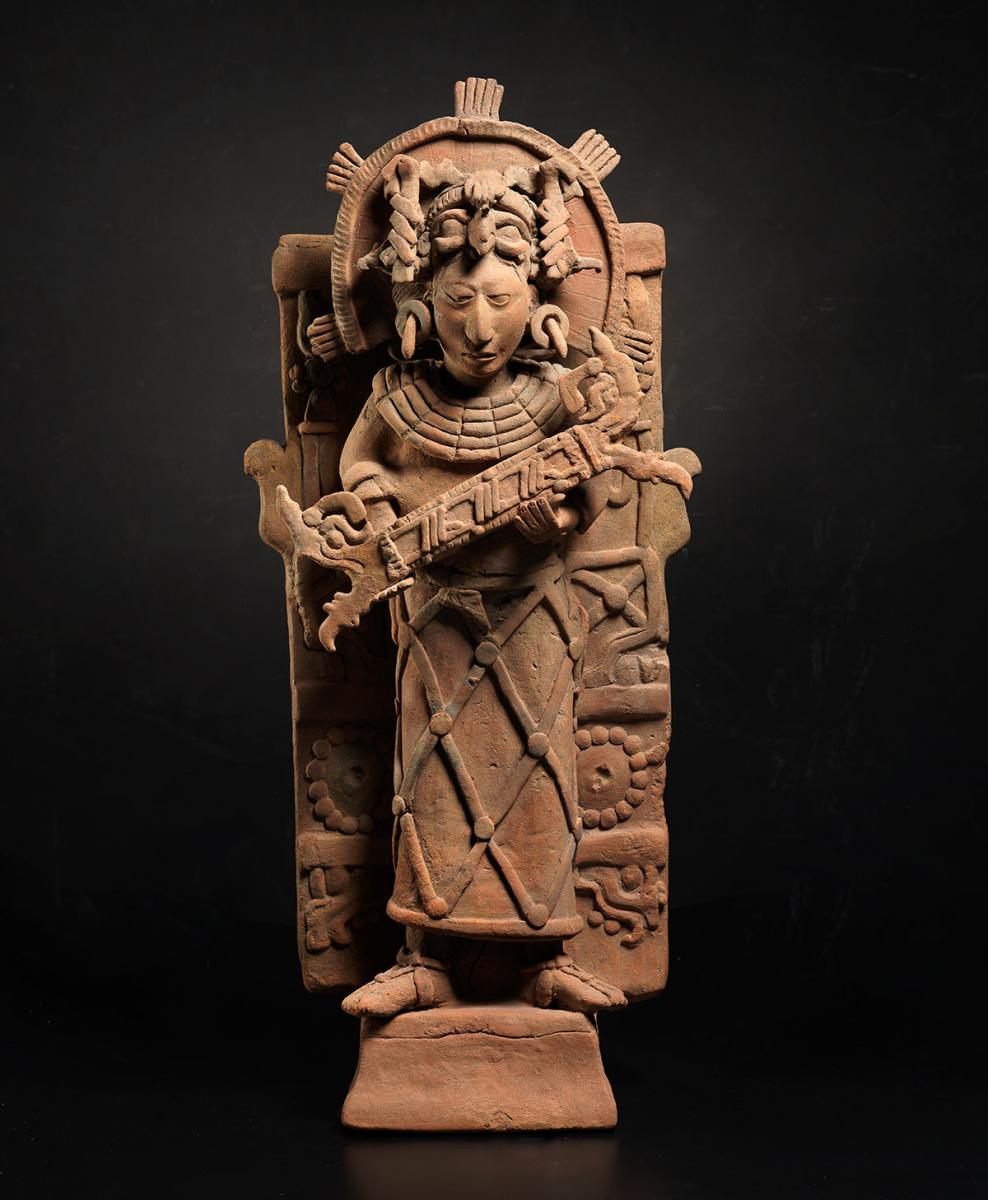 Photo: Israel Museun / Elie Posner
Exhibition made possible by
Donors to the Museum's Exhibition Fund:
Claudia Davidoff, Cambridge, Massachusetts, in memory of Ruth and Leon Davidoff
Hanno D. Mott, New York
The Nash Family Foundation, New York