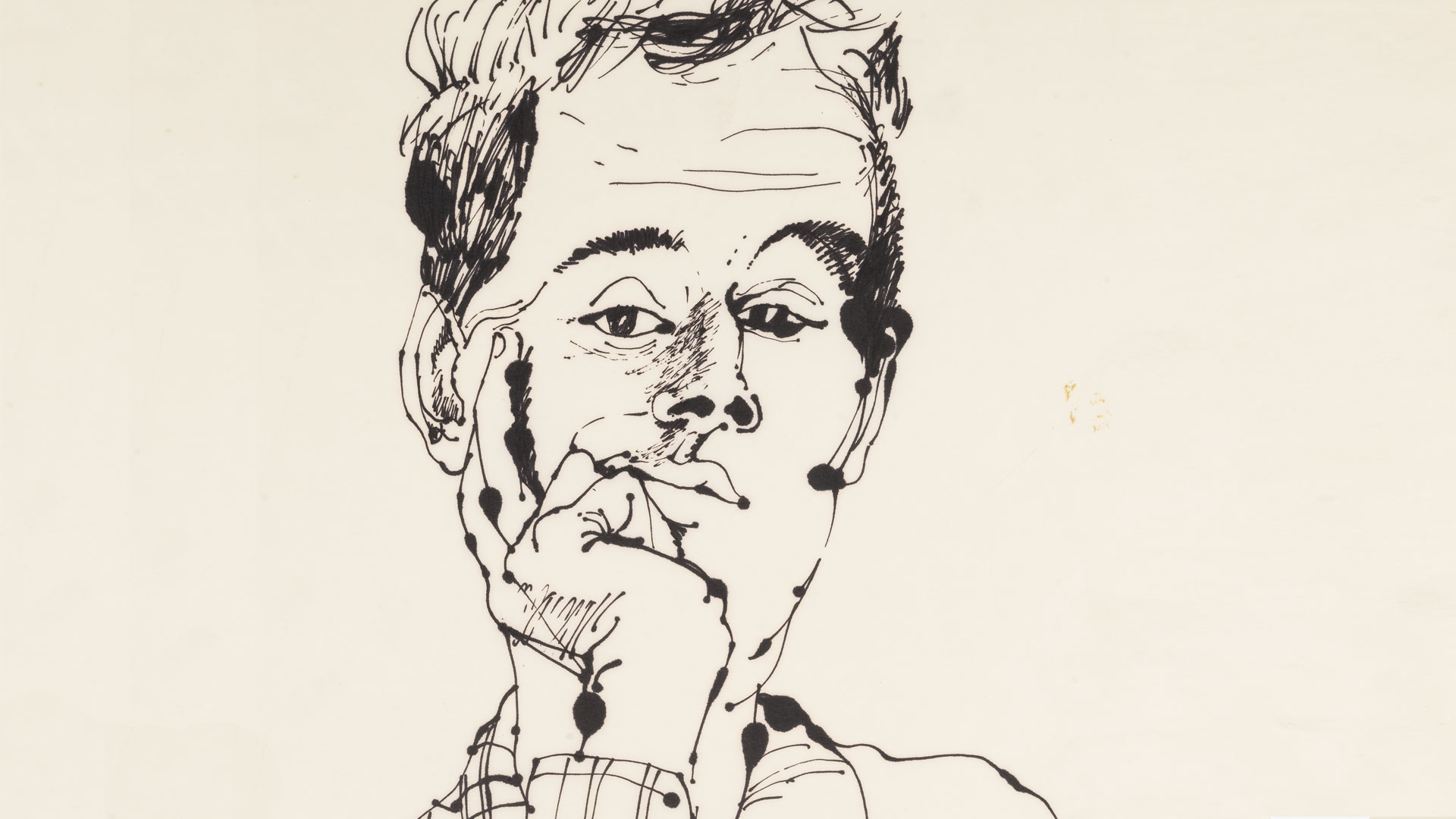 Dani Karavan
on an Intimate Scale

December 7 2021 - July 2 2022
Curator: Amitai Mendelsohn
Hagit Gallery
The work of internationally acclaimed Israeli artist Dani Karavan (1930–2021) had many facets. He is best known for environmental sculptures that were groundbreaking in every sense. Engaging with land and space on a monumental scale, they cannot be contained: only the open air is expansive enough for them. But this exhibition presents a different facet of the artist, works from the beginning of his career and some from its end that share an intimacy of scale and subject.
The drawings displayed in the show were created in the 1950s, when the young Karavan depicted Arab villages and neighborhoods that ceased to exist after the 1948 War, as well as kibbutzim and housing for new immigrants. Karavan's pencil drawings of Bayt Jiz and the vicinity of Jaffa constitute some of the earliest examples of Israeli art to address the effects of the Nakba, showing Palestinian locales that were abandoned or destroyed in the war that accompanied the creation of the state of Israel.
Some five decades later, not long before his death, Karavan worked on a series of small earth works. They are like distilled archetypes of his modernist language, but they also resonate with the empty homes he portrayed in the 1950s, as well as with archaeological sites in Israel. It is as though Karavan was returning to where he had started as an artist, and to the earth from which we all come, and to which we will return.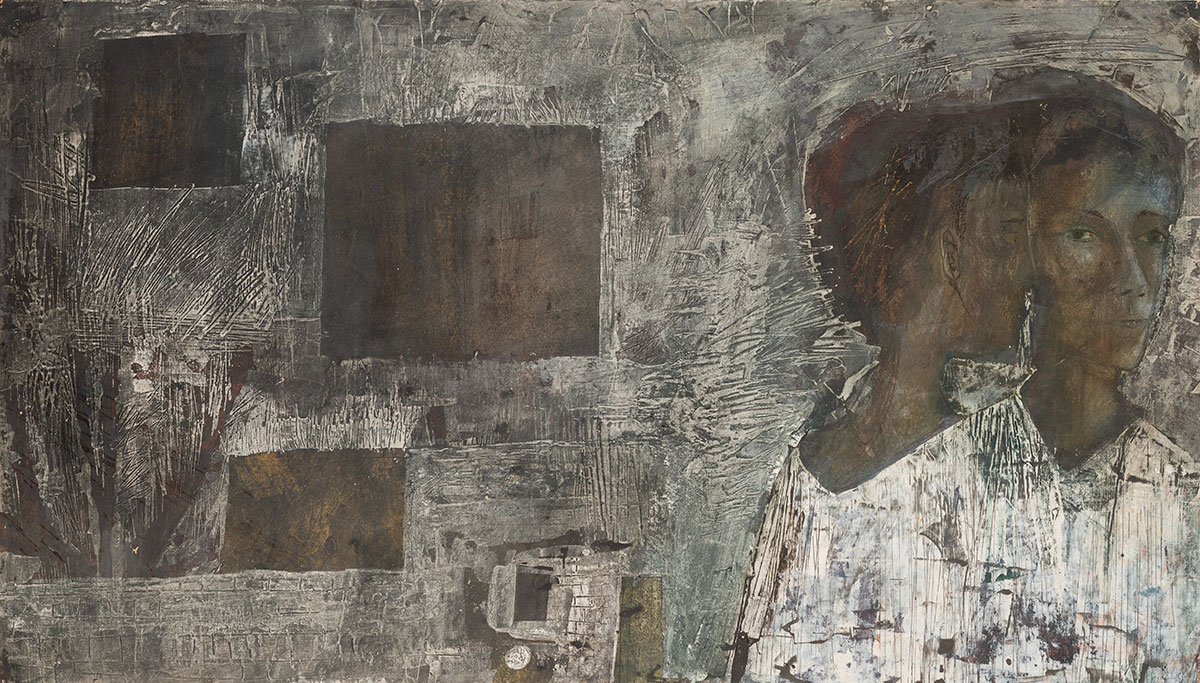 New Immigrants, ca. 1958. Mixed media on paper, 35 x 61 cm, Karavan Family Collection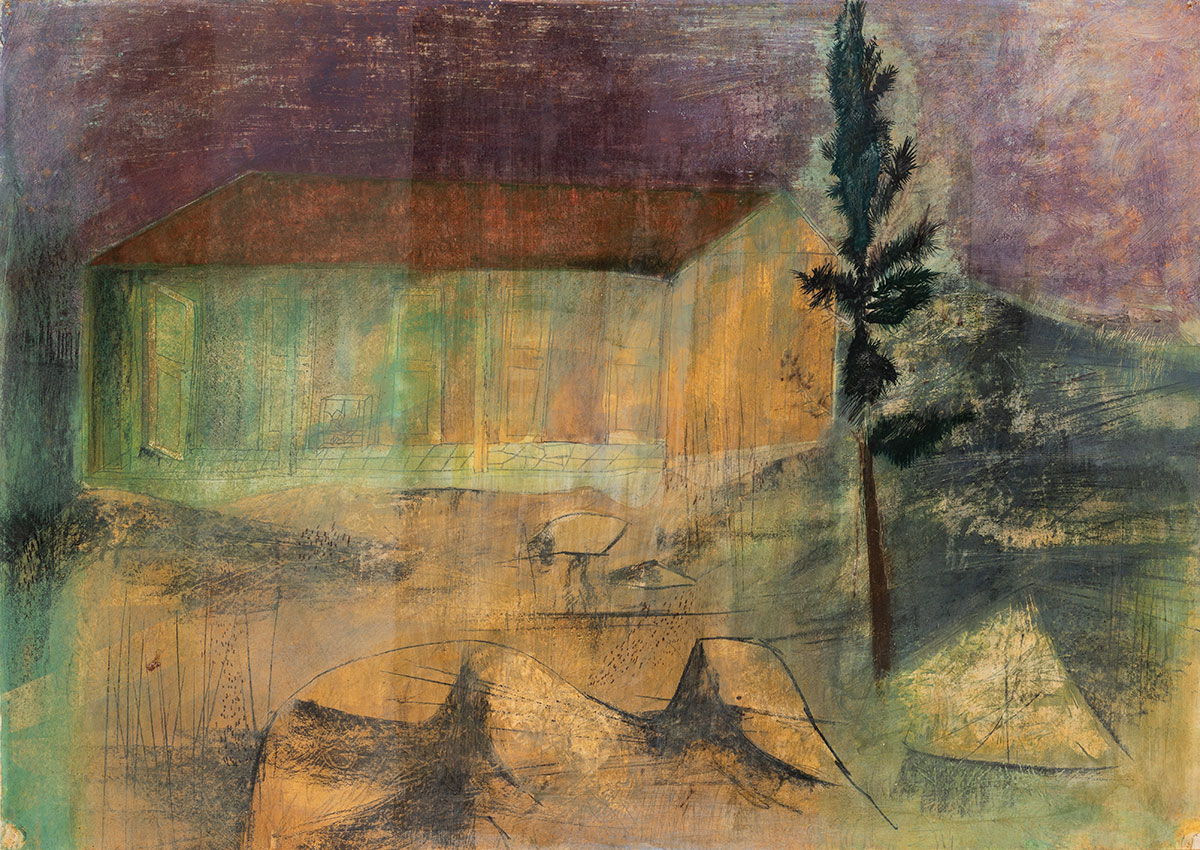 Kibbutz Harel IV, drawn from memory, ca. 1958. Tempera on paper, 49.7 x 70 cm. Karavan Family Collection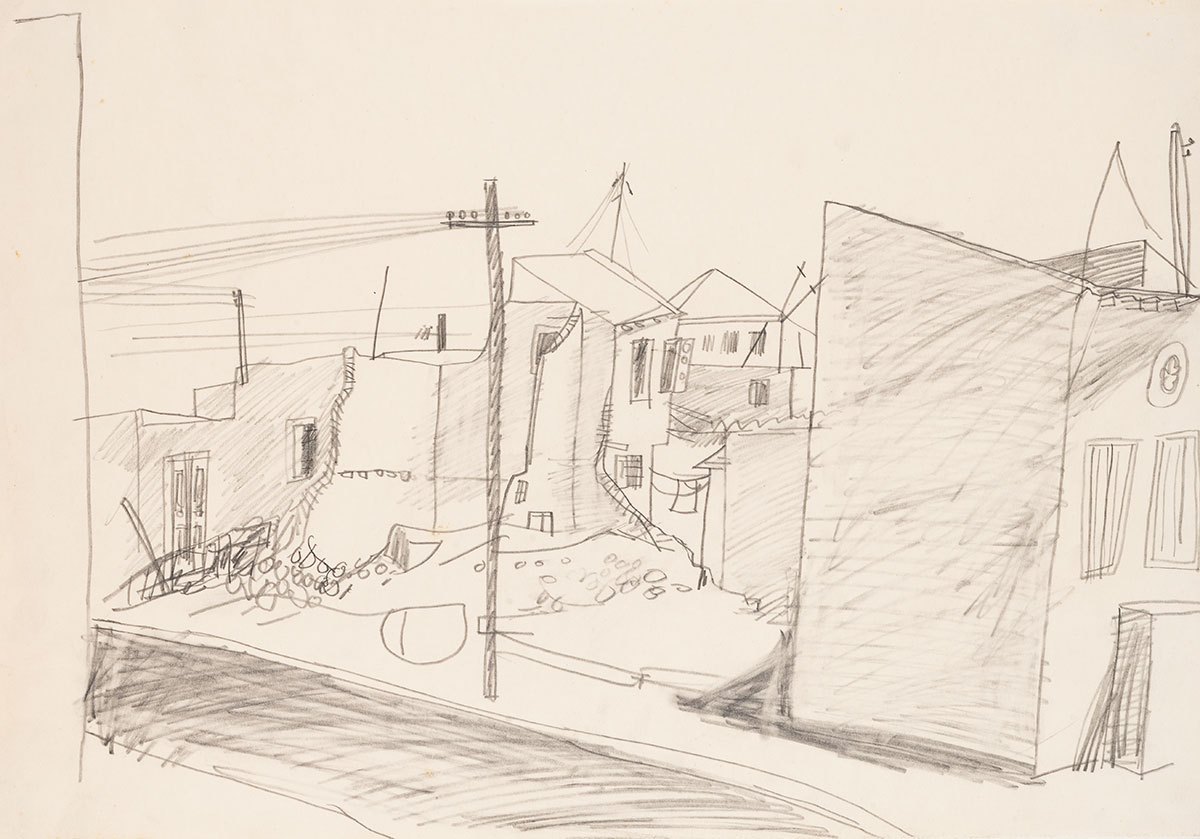 Ruins of the Manshiyya Neighbourhood, ca. 1955. Pencil on paper, 35 x 50 cm, Karavan Family Collection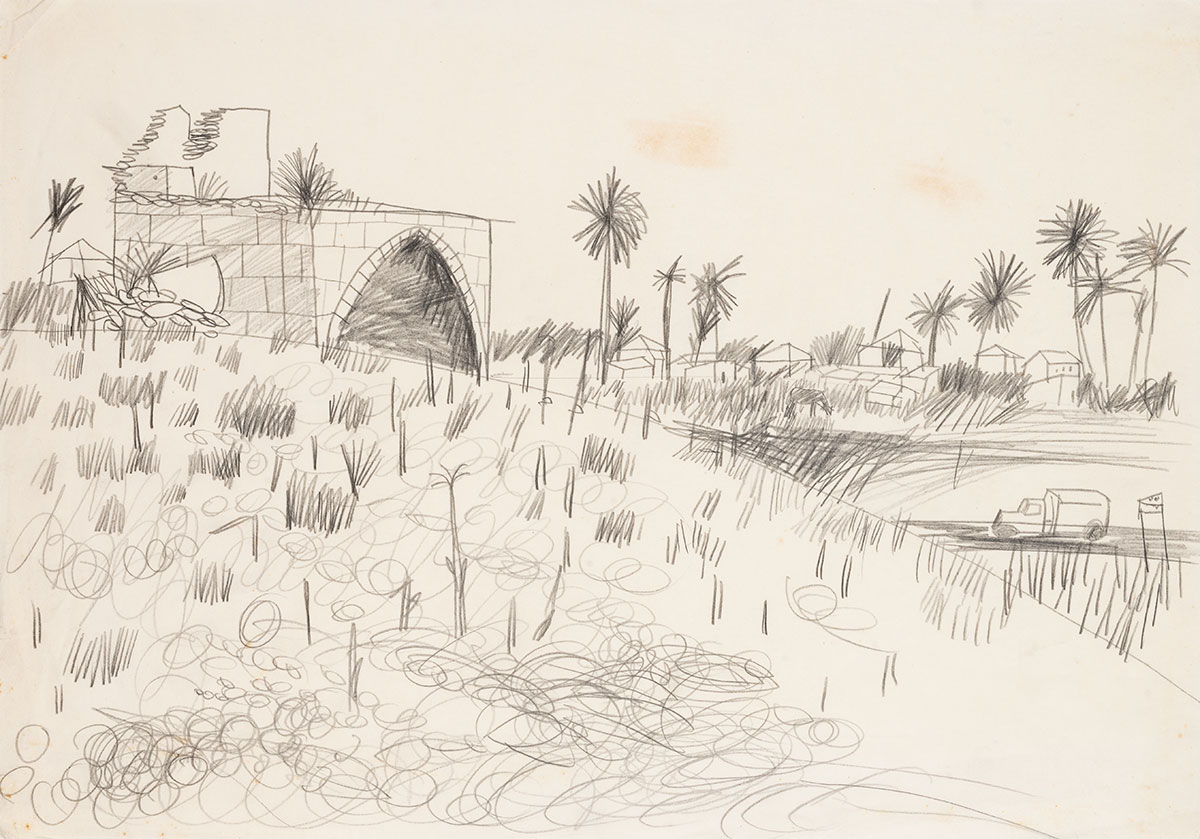 Ruins in Southern Tel Aviv–Yafo, ca. 1955. Pencil on paper, 35.5 x 50.5 cm, Karavan Family Collection