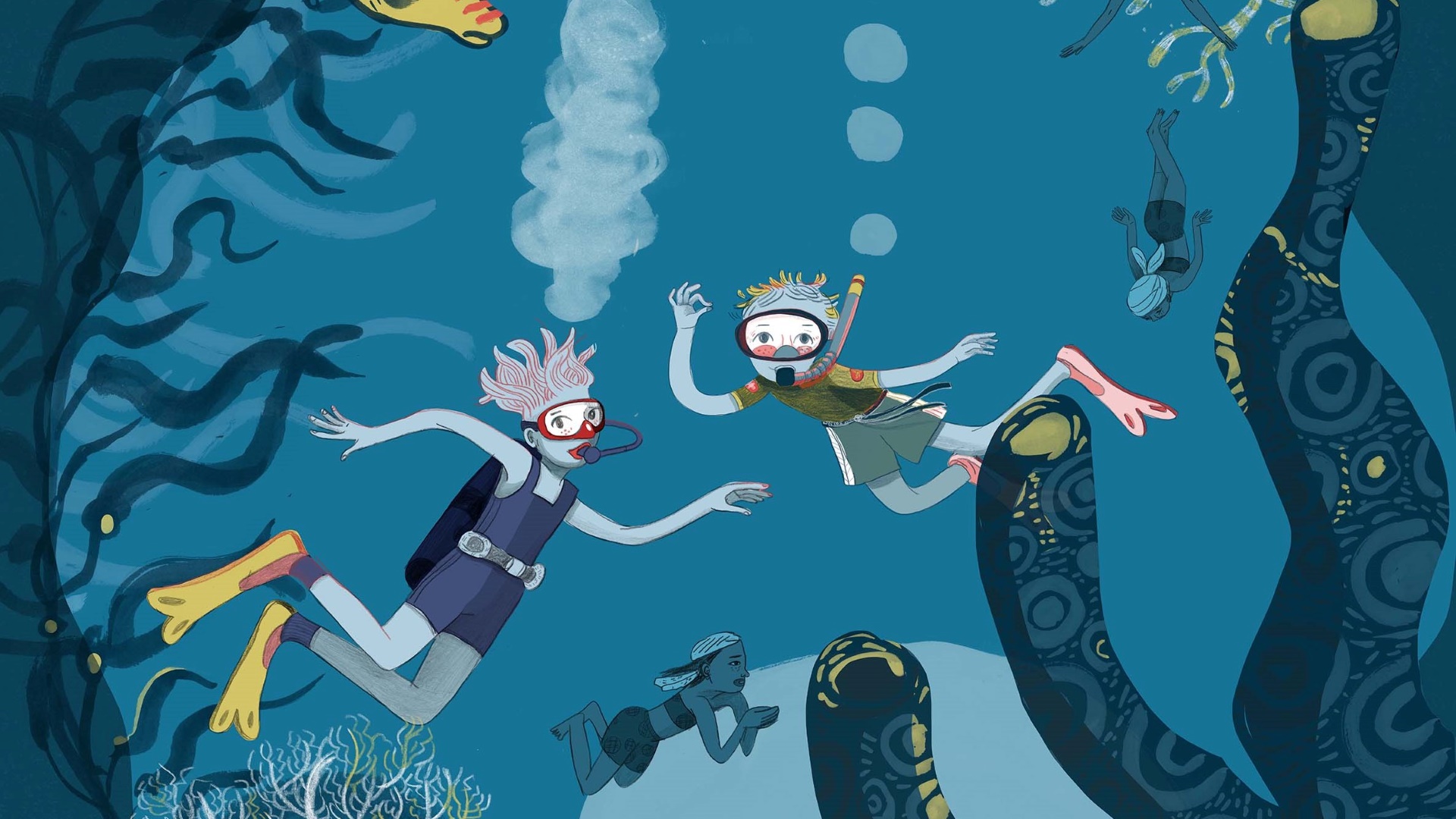 Wonders of the Deep


June 21 2023
Curator: Michal Broshi
&nbsp Associate Curator: Lia Lahav-Klein
Designers: Ariel Armoni and Eyal Rosen
Ruth Youth Wing
The vast, deep, blue expanse of the sea has drawn human attention since time immemorial. Since we are unable to live beneath the waves, and, even today, find it difficult to study the depths of the sea, we imagine what goes on there with some trepidation and with a great deal of curiosity.
In ancient times, seamen believed that gods cause the storms at sea, and are also capable of calming them. Octopi, seals, and whales excited the imagination, leading to fantasies of other wondrous sea creatures, whether colossal and monstrous or magical and lovely. Legends about mermaids, treasures hidden aboard shipwrecks lost at sea, and submerged cities delighted writers, artists, designers, and cinematographers, whose works mixed fact and fiction.
The phenomenon of global warming, of much concern in recent years, affects the sea as well (whose waters cover three-fourths of the Earth's territory). The sea also suffers from direct human activity, which endangers many of the creatures living in it. The immense importance of this natural resource obliges us to make every effort to protect it.
In Wonders of the Deep you'll find real creatures and treasures found at the bottom of the sea, alongside the imaginary creations of artists from Israel and abroad, and you'll learn about some of the efforts being made to protect the sea and the world living beneath it.
Come and dive on in!