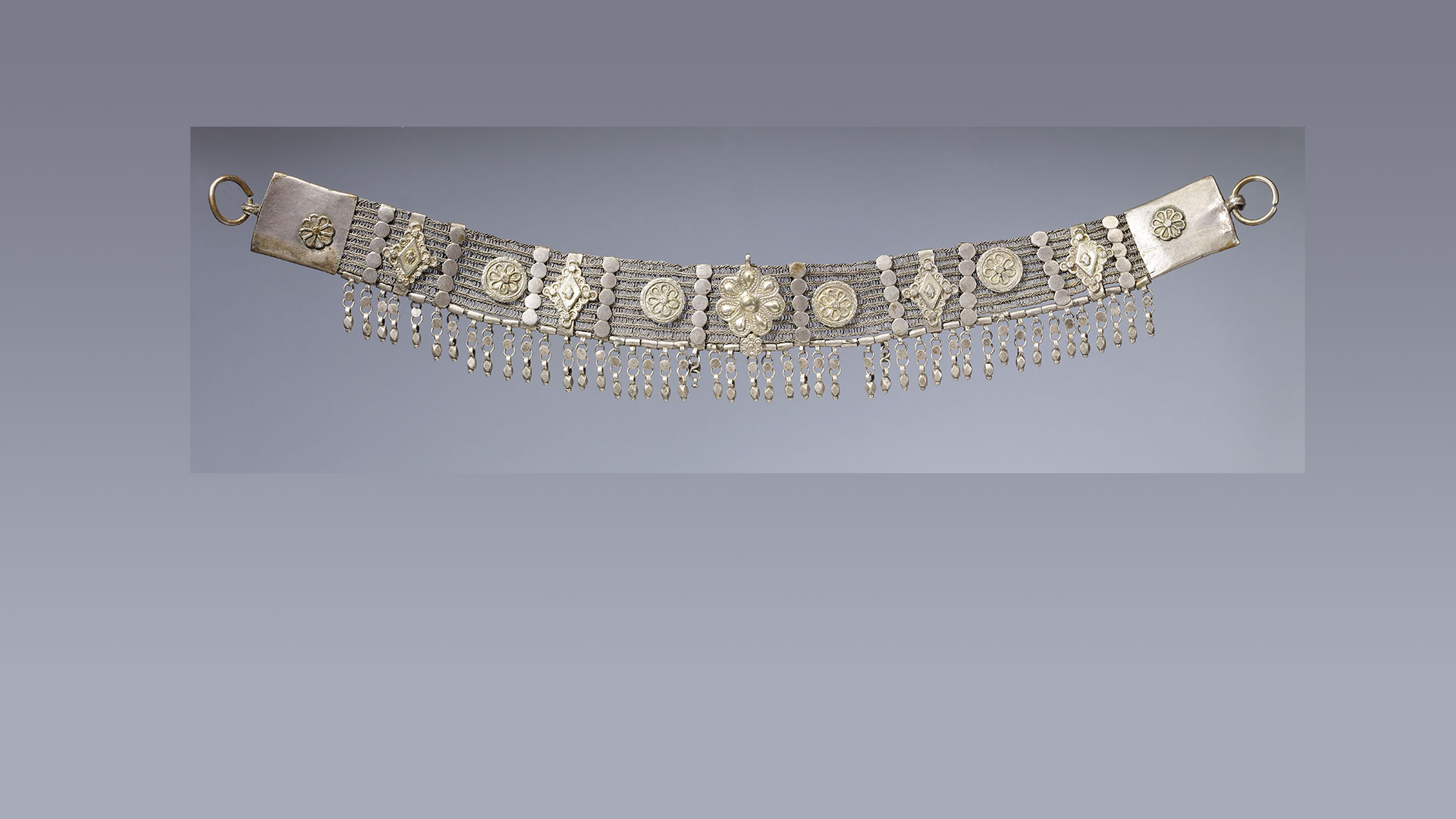 Treasures of Yemenite Silverwork
Special exhibit

April 1 2015 - May 1 2019
Curator: Miki Joelson
Caroline and Joseph Gruss Gallery for Costume and Jewelry, Jack, Joseph, and Morton Mandel Wing for Jewish Art and Life
Twenty-six rare silver items, dated to the 18th and 19th centuries according to the hallmarks of the Imams (local Muslim rulers) struck into their metal, are among the oldest items in the Museum's Yemenite jewelry collection. Almost all bear the names of the craftsmen who made them, including some renowned Jewish families of silversmiths. This is not surprising since in Yemen silversmithing was mainly practiced by Jews, who passed their skill down from generation to generation.
The objects are a joint gift to The Israel Museum, Jerusalem, and The Walters Art Museum, Baltimore, by Derek J. Content, London, in honor of Mrs. Amanda Content; and Benjamin Zucker, New York, in honor of Barbara Zucker, 2010
Special display made possible by The Beare Foundation, Durban, South Africa.
Belt Yemen, 1756–57, Silversmith: Musa 'Iraqi, Silver, repoussé and gilt; granulation, Photo © The Israel Museum, Jerusalem, by Ofrit Rosenberg – Ben-Menachem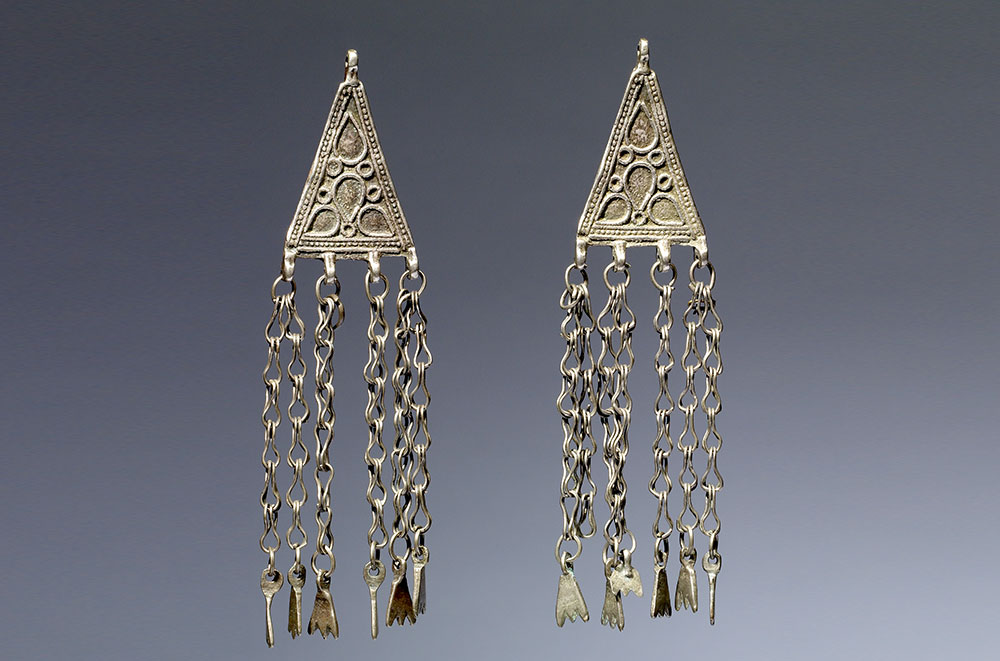 Temple pendants, Northern Yemen, 1748–75, Silversmith: Yihye Hibshush Silver, embossed, Photo © The Israel Museum, Jerusalem, by Ofrit Rosenberg – Ben-Menachem