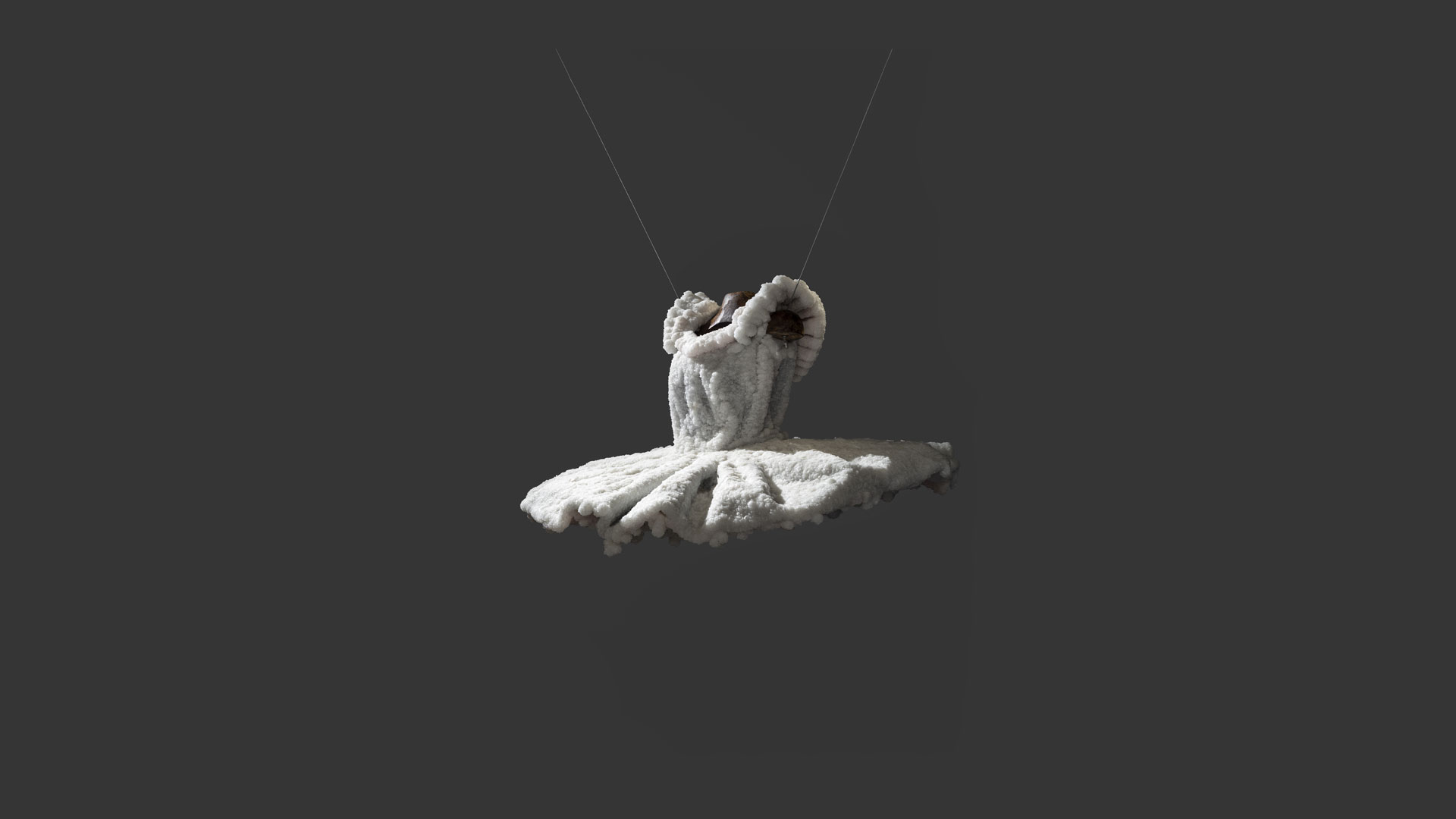 Sigalit Landau: The Burning Sea


October 6 2022 - June 17 2023
Curator: Amitai Mendelsohn
&nbsp Assistant Curator: Rotem Zuta
Designer: Eyal Rozen
Nathan Cummings Building for Modern and Contemporary Art
Artist: Sigalit Landau
For twenty years, Sigalit Landau has made art – both monumental and profoundly intimate – at the Dead Sea, the lowest point on earth.
Inspired by this primal place, Landau creates works of great beauty that address fragile dualities: life and death, injury and healing, destruction and hope.
The Burning Sea presents a selection of Landau's Dead Sea artworks of the last two decades, from glittering salt-encrusted sculptures through video works and photographs. The exhibition also premieres a new video trilogy that relates to her idea of building a bridge over the lake, a project that has engaged Landau for many years, first emerging in her memorable installation at the 2011 Venice Biennale, which is represented here for the first time in Israel.
Following Landau into the salt-saturated water and experiencing both the magnificence and the devastation of this endangered site, the exhibition closes on an optimistic note, with the hope that we can build a bridge over burning water.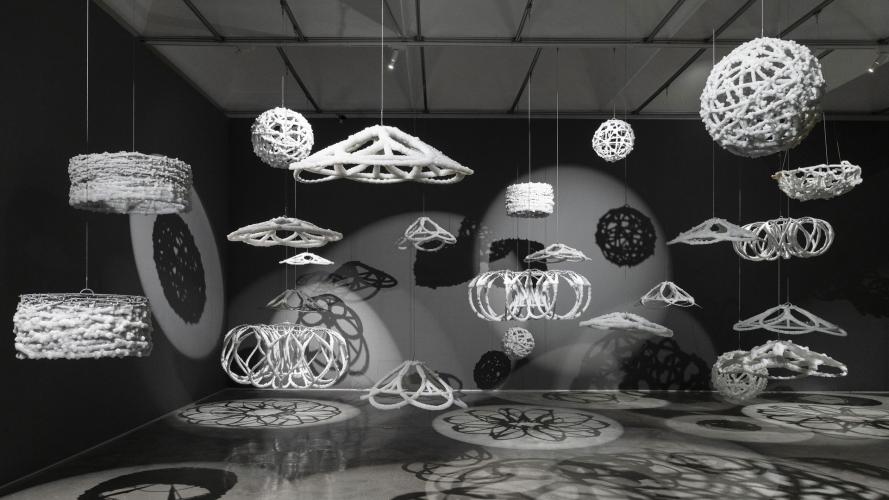 Strand
2007–22. Barbed wire constructions coated in salt crystals. Collection of the artist
© Sigalit Landau, Israel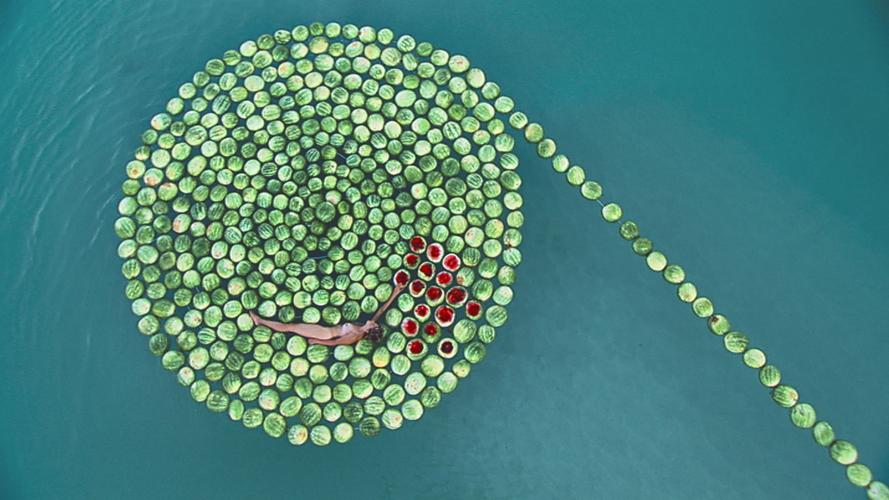 DeadSee
2005. Video, 11:39 mins. The Israel Museum, Jerusalem: Purchase, Dov and Rachel Gottesman Fund, Tel Aviv and Geneva
© Sigalit Landau, Israel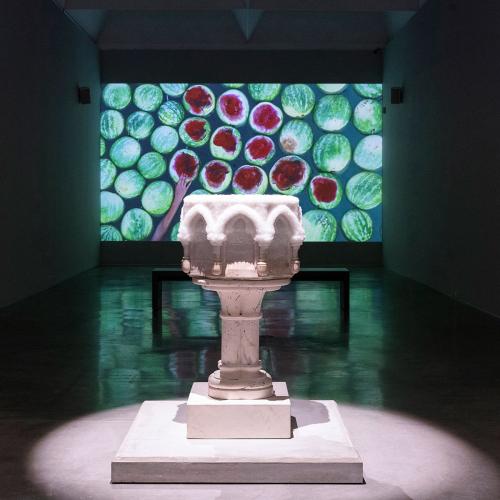 Photo © The Israel Museum, Jerusalem, by Elie Posner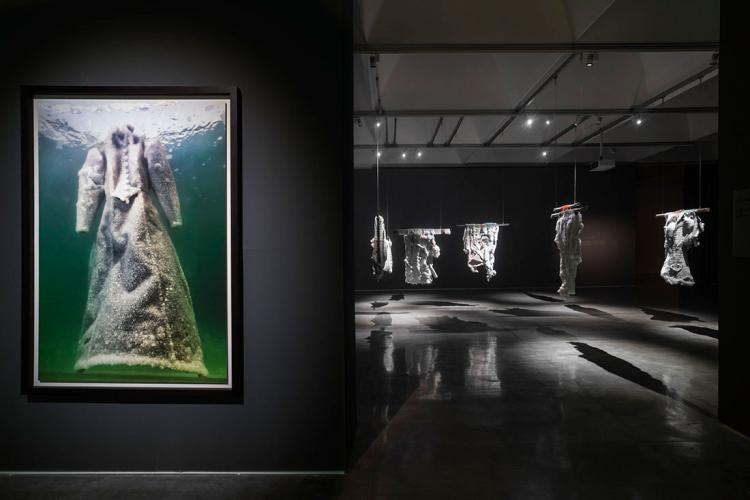 Photo © The Israel Museum, Jerusalem, by Elie Posner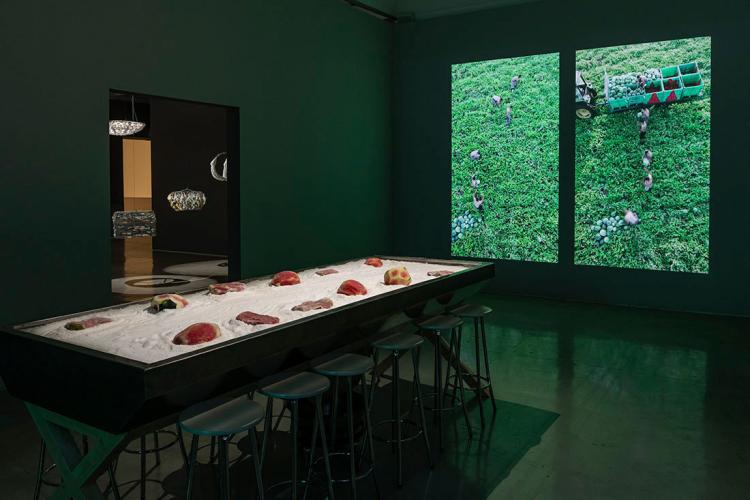 Photo © The Israel Museum, Jerusalem, by Elie Posner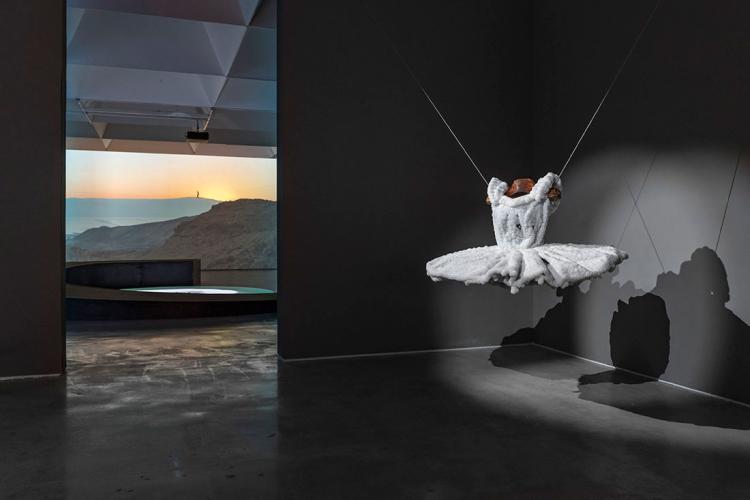 Photo © The Israel Museum, Jerusalem, by Elie Posner
The exhibition courtesy of Israel Makov