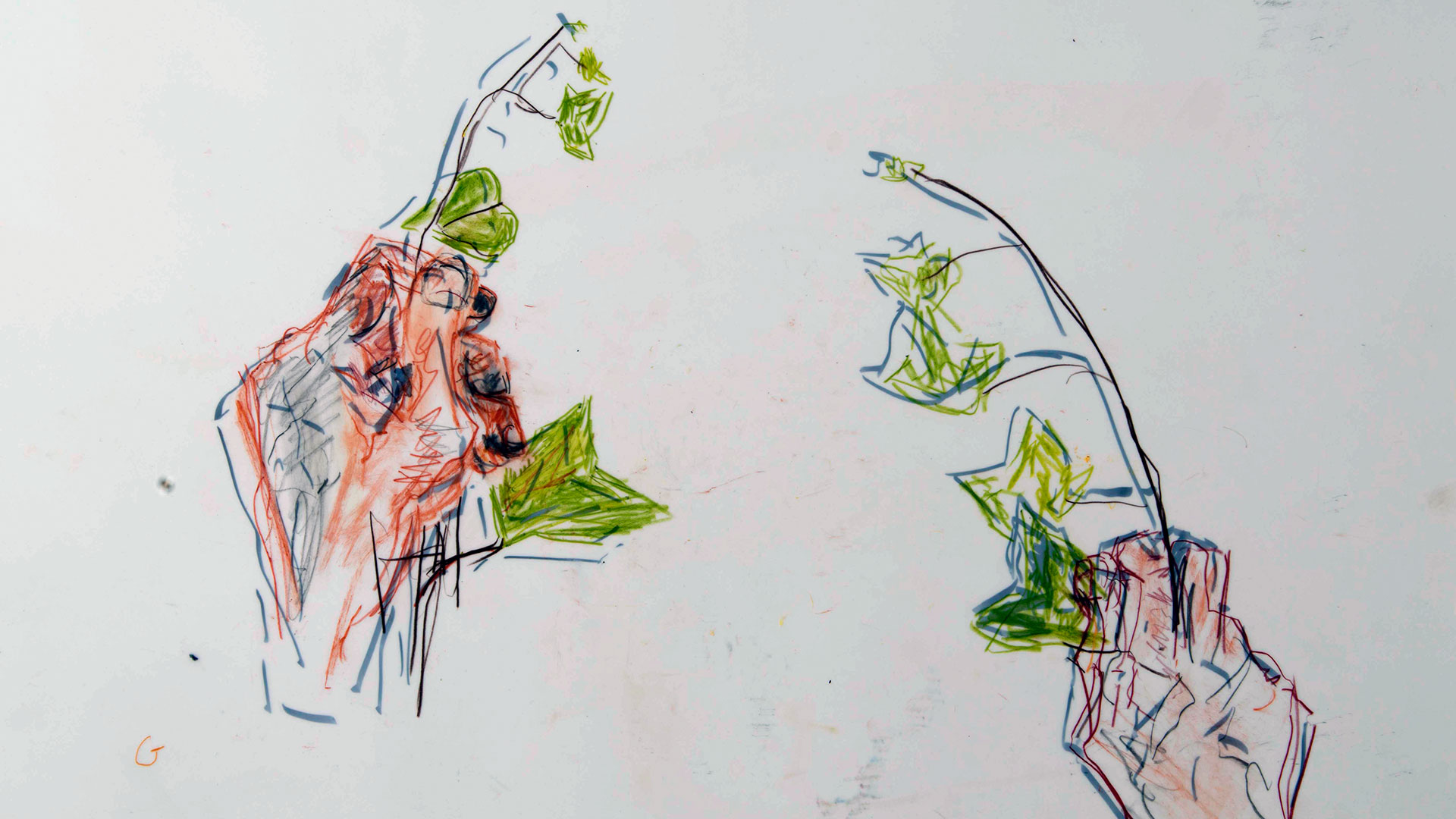 Liliane Klapisch
Handmarks

26 Jun 2018 - 23 Dec 2018
Curator: Amitai Mendelsohn
Hagit Gallery
:
Liliane Klapisch
Since the late 1950s, Liliane Klapisch has explored the infinite capacity of art to create a world that is both realistic and abstract. Her drawings are deliberately unfinished because she believes in their boundless quality and sees them always as works in progress.
Born in 1933 in a suburb of Paris, Klapisch studied art in the French capital. In 1969 she moved to Israel and since then has divided her time between Paris and Jerusalem, so that her art reflects the influence of both France and Israel. This display presents recent artworks, mainly from the last two years, that point to a change in direction. Once filled with color and complex compositions, her works now feature images that emerge from the utterly white sheet of paper. Those comprising an additional layer of tracing paper produce a sort of tremor in the line, which is simultaneously decisive and hesitant.
Two motifs dominate the exhibition, one distant, the other much more immediate. The first is the sky reflected through her studio window, a topic Klapisch returns to again and again, and the other is her own hands, at times holding flowers or fruit. This new focus on her hands proclaims the presence of the artist and her most essential tools, as well as awe at the creative act that brings images into being. In some of these recent works, her hands are her only instruments, as she applies paint directly with her fingers. The apples she holds (perhaps alluding to the usual depiction of the forbidden fruit picked by Eve in the Garden of Eden?) combine Klapisch's interest in portraying her hands with a motif beloved of artists, most notably the apples painted by Paul Cézanne, a forefather of modern art.
The showcases in the center of the gallery contain some of Klapisch's many notebooks, in which she jots down visual details, momentary sights, scenery, human figures, half-realistic, half-abstract. These sketches reveal processes of thought and method, along with sources of influence and inspiration. In their simple complexity, we sense the artist's sheer delight at the infinite possibilities of creation.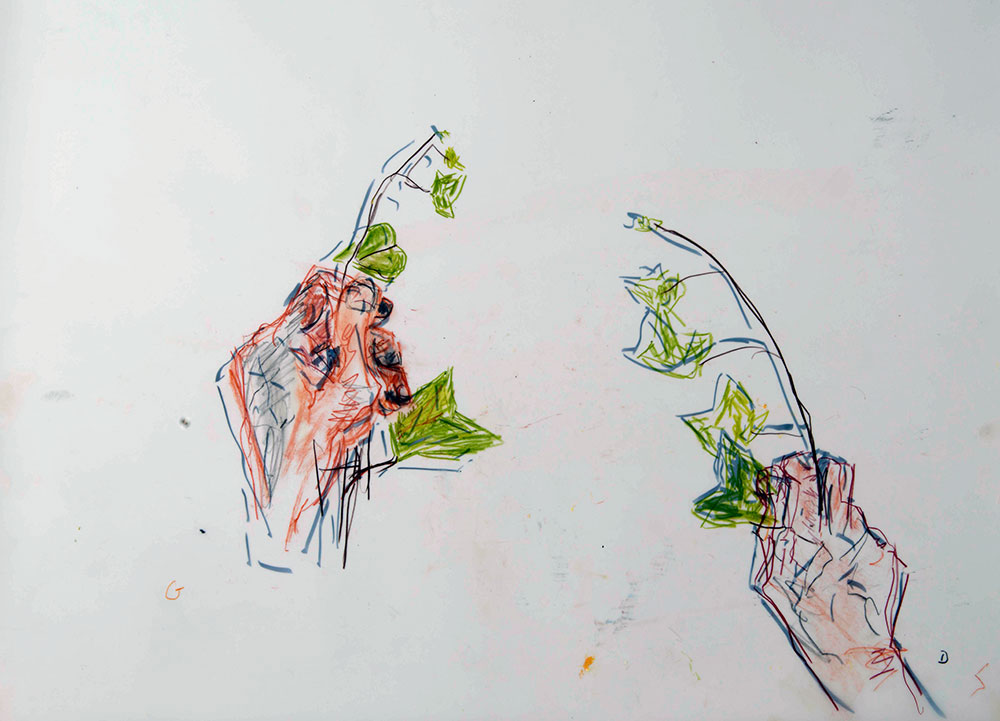 Hands, 2017. Colored pencil and ink on tracing paper, 50 x 65 cm. Collection of the artist