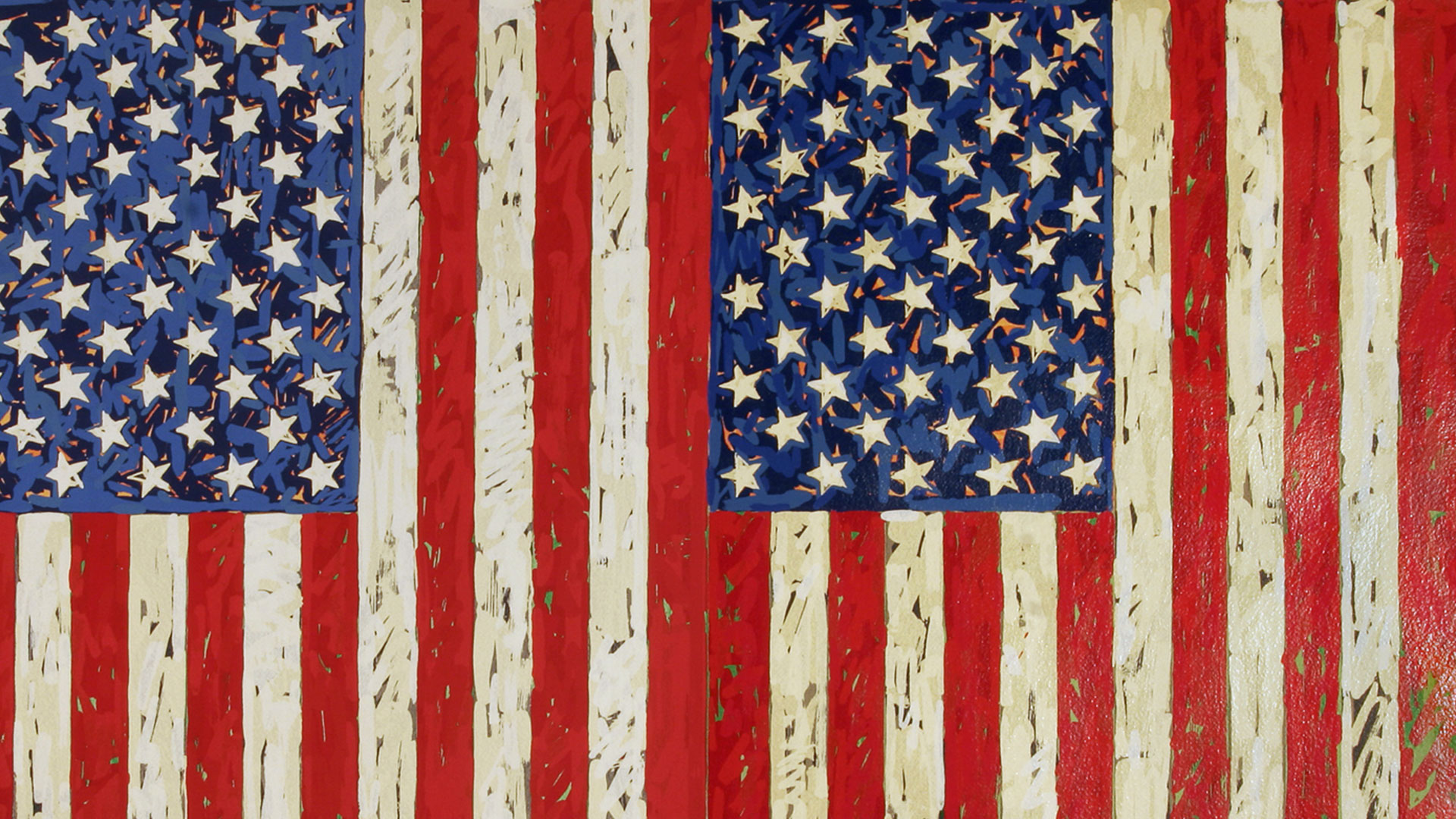 Jasper Johns: Sign and Symbol


November 18 2021 - June 11 2022
Curator: Nirit Sharon Debel
Kay Merrill Hillman Gallery
Artist: Jasper Johns
Jasper Johns, one of the most renowned American artists of the second half of the twentieth century, is famous for incorporating in his works "things that the mind already knows" – symbols and signs instantly recognizable by the viewer. The choice of familiar images – numerals, crosshatched lines, identifiable maps, and the American flag – liberated Johns from focusing on subject matter and allowed him to delve deeper into the creative process and the materials that compose his works. A prominent characteristic of his art is the use of materials typical of one medium in a different medium, such as using encaustic (pigment mixed with hot wax) on canvas, or condensing a flat print through the creation of layers and texture.
Johns's unique work corresponds with Abstract Expressionism and anticipates Pop Art. Like the Abstract Expressionists, he emphasizes the work's material aspects, yet does not obliterate the subject; his use of cultural representations and symbols is similar to Pop Art's approach, though he does not engage with consumerist images. Marcel Duchamp argued that the meaning of the work is derived not only from the action of the artist but also from the reaction of the viewer. Johns, too, expects the viewer to react and ask questions – for example, is the flag that he sees a flag, or a painting of a flag? What is the meaning of the flag when removed from its natural context? When appearing in this form, does it attract or repel?
Johns was born in Georgia in 1930. At 19 he moved to New York, and after military service in Japan, returned to the city in 1954 to join the avant-garde art scene. There he met fellow painter Robert Rauschenberg, who became his partner, and dancer-choreographer Merce Cunningham and his partner, composer John Cage. His acquaintance with their works influenced his view of the role of everyday life in art, and the social and artistic ties forged among them nurtured the revolutionary paths each artist took and led to Johns's collaboration with Cunningham.
The works in this intimate exhibition are from the collection of the Israel Museum.​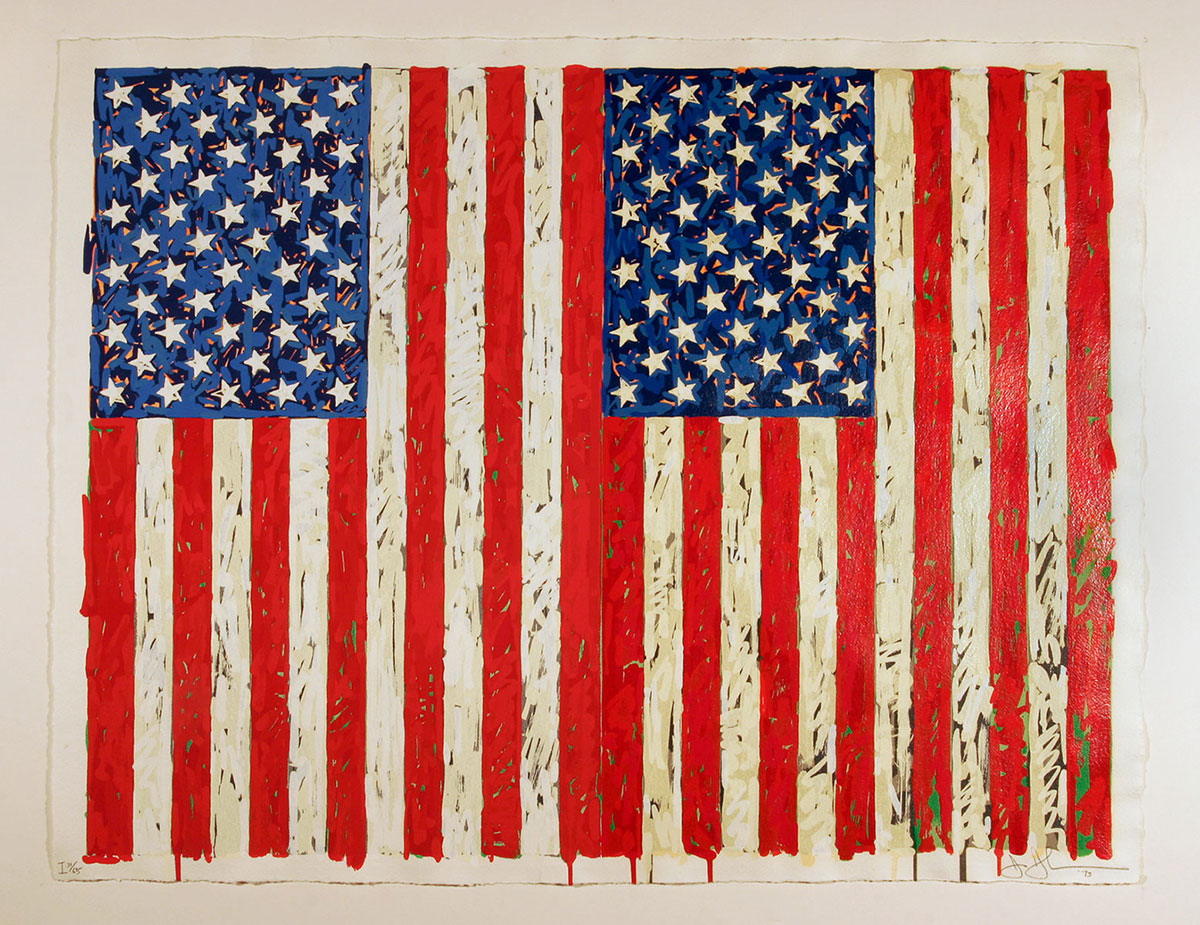 Flags I, Screenprint, 31/65, 1973, Bequest of Dr. Marc Vechsler, New York, to American Friends of the Israel Museum, B95.1341