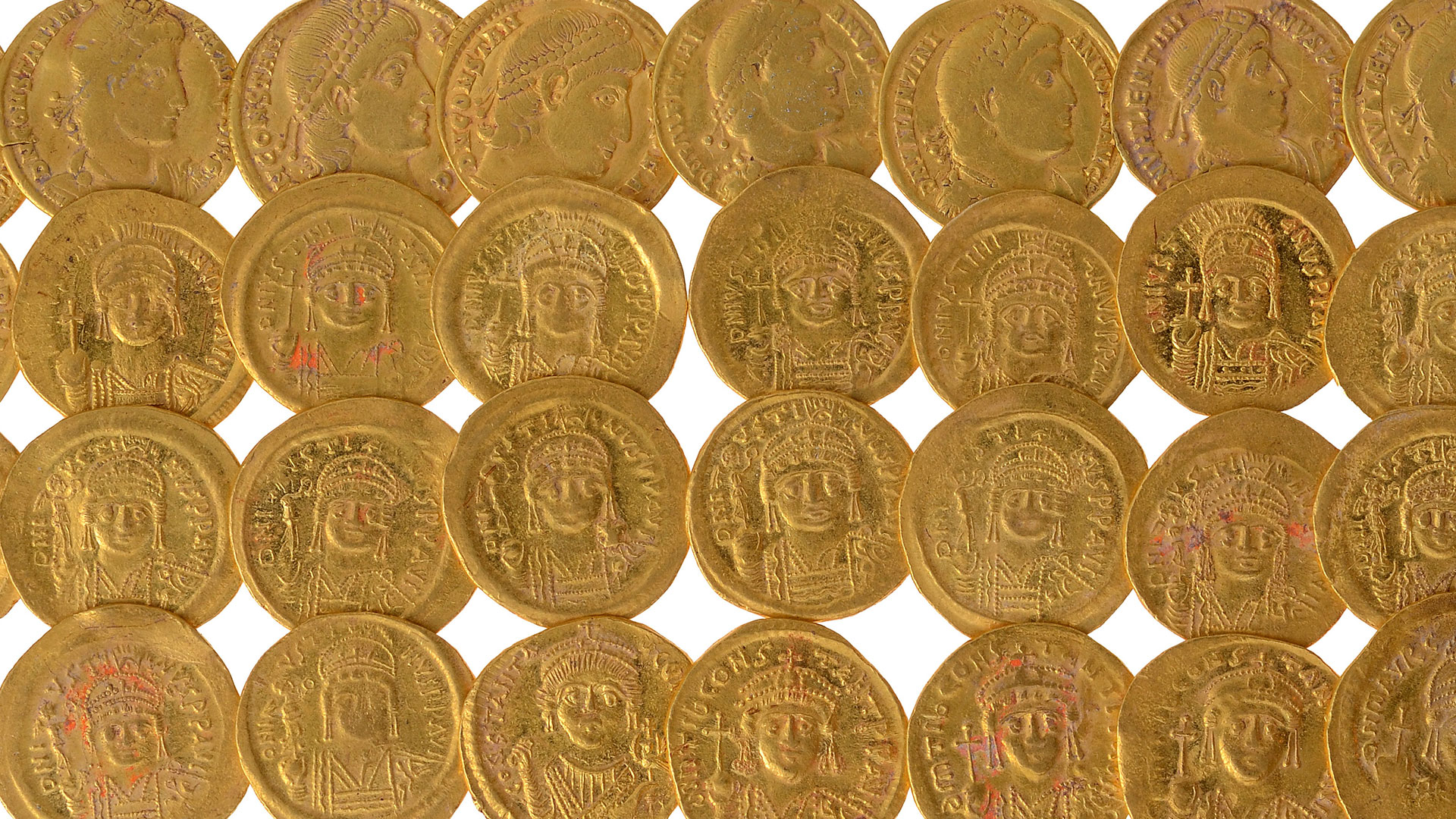 A Hoard from the Foot of the Temple Mount
(Special exhibit)

September 1 2014 - September 1 2014
Curator: David Mevorah
The Holy Land Gallery, Samuel and Saidye Bronfman, Archaeology Wing
This rare Byzantine hoard was discovered at the site of the Temple Mount, and is now on display to the public for the first time. The hoard contains coins and jewelry made of gold and silver, including a gold medallion bearing the image of the Temple's seven-branched menorah - the largest and most impressive discovery of its kind. Although much remains unknown about the significance and function of these artifacts, they are undoubtedly among archaeology's most exciting recent finds. This display is located in the Archaeology Wing's Holy Land Gallery, which outlines the development of the three great monotheistic religions, Judaism, Christianity and Islam, in the Holy land during the Byzantine period.
Excavated by the Hebrew University of Jerusalem, on loan from the Israel Antiquities.
The display is thanks to the generosity of Daniel Mintz and Meredith Berkman of New York.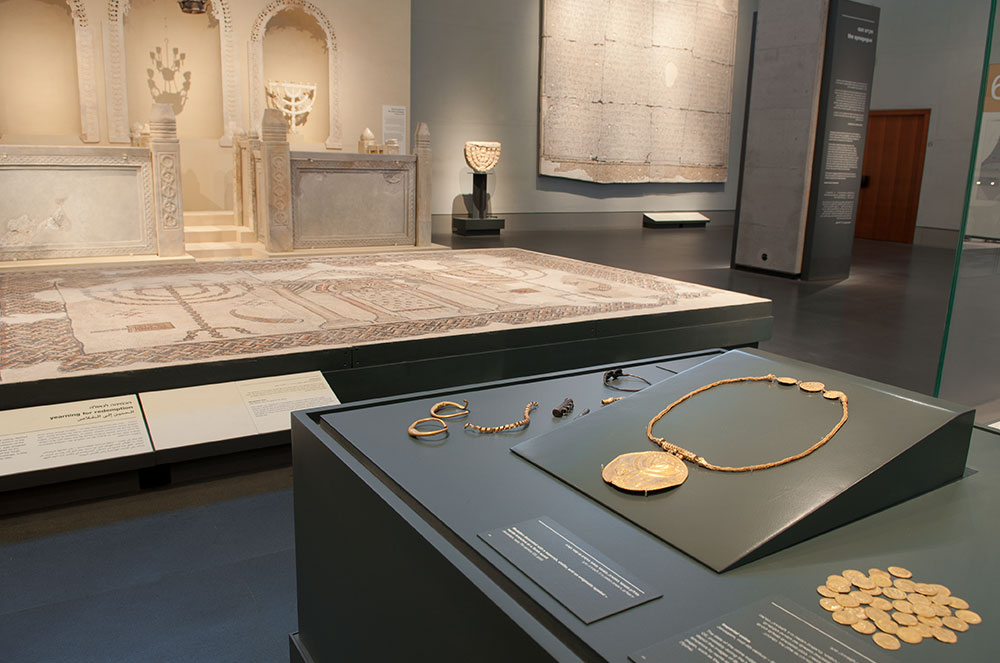 Photo: Sara Kopelman-Stavisky © The Israel Museum, Jerusalem
Excavated by the Hebrew University of Jerusalem, on loan from the Israel Antiquities.
The display is thanks to the generosity of Daniel Mintz and Meredith Berkman of New York.
Photo: Ouria Tadmor © Eilat Mazar