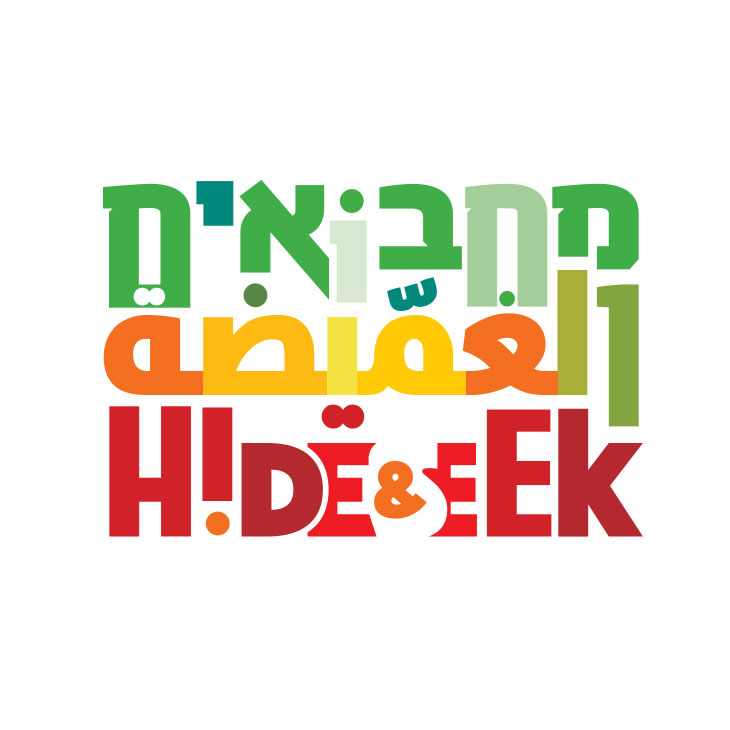 Hide and Seek Art by People with Special Needs
and artist Karam Natour

08 Mar 2018 - 06 May 2018
Curator: Timnah Shahar
Ruth Youth Wing
painting and drawing
:
Karam Natour
Who's hiding behind me, or in front of me? What's hiding inside me?
Where is it that feelings and experiences hide away?
And why is it so hard to bring them out of hiding, into the open?

These are questions that engage us as artists and educators, and they are also raised by our students. In an attempt to find some answers, we set out on a journey (including some hide-and-seek) of soul-searching, discovery, creativity, and dialogue with a guest artist. Karam Natour was invited to meet and talk with students in the Youth Wing and to join them as they made art. His drawings hang alongside the student works, offering his special take on the subject of this exhibition. Each participant's art reveals not only a different perspective, but also unveils secrets that are wrapped up in the creative process, even when we are not aware of them. The exhibition features works in a variety of media by fifteen groups of special-needs students of different ages. Every group came up with its own understanding of the hideand- seek experience, of concealment and revelation.
PARTICIPANTS IN THE EXHIBITION
Karam Natour
Students at the Salaam School | taught by Rawan Abu Sway
Students at the Yuvalim School | taught by Nina Elan
Students at the Ilanot School | taught by Nina Elan
Students at the Alonim School | taught by Michal Luxemburg
Students at the Bet Rachel Strauss School | taught by Nina Elan
Students at the Magshimim School | taught by Naama Levitt
Residents of Kfar Yedidya | taught by Michal Kerer and Naama Levitt
Residents of the Feuerstein Center | taught by Yael Bezalel-Habas
Adults from the community | taught by Timnah Shahar
Adults from Peima | taught by Timnah Shahar
Adults from Enosh | taught by Michal Kerer
Special-education kindergarten children | taught by Michal Kerer