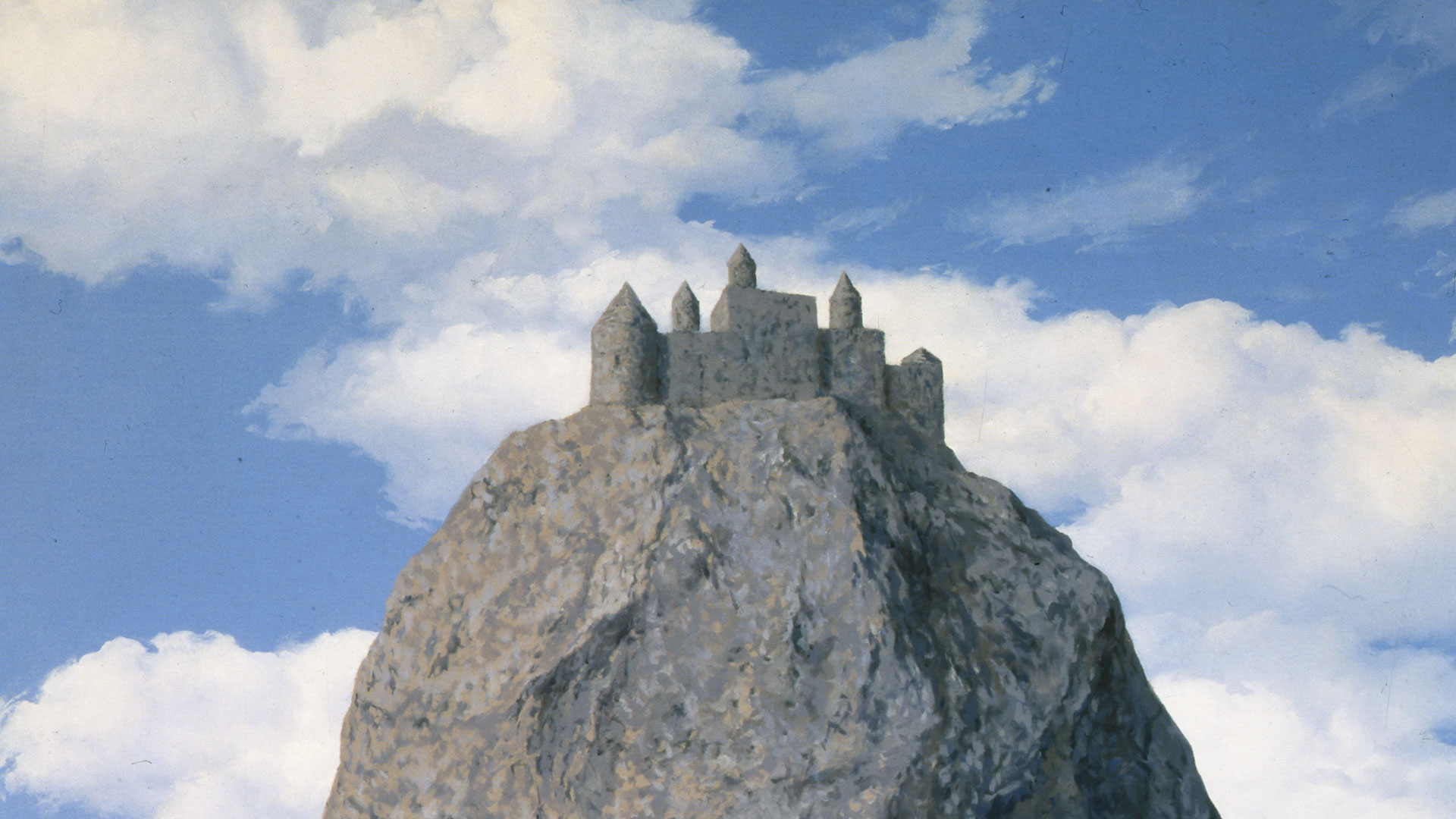 Focus Exhibition: Magritte's Castle


March 17 2022 - October 18 2022
Curator: Efrat Aharon
Designer: Shirley Yahalomi
Spertus Gallery
Artist:
René Magritte
In honor of the Israel Museum's 20th anniversary in 1985, Harry Torczyner gifted René Magritte's iconic monumental masterpiece The Castle of the Pyrenees to the Museum, accompanied by letters between Magritte and Torczyner which discussed the painting's creation. The Castle of the Pyrenees is one of the finest masterpieces in the Israel Museum's Modern Art collection and remains a major highlight for visitors to this day.
This exhibition will focus on the painting, revealing the fascinating story behind its creation, as documented in the extensive correspondence between the celebrated Belgian Surrealist artist, and his longtime friend and lawyer, Harry Torczyner, who commissioned the work.
Delving into the artistic and literary influences that inspired Magritte, the exhibition will examine the genesis and legacy of the painting within the context of the artist's oeuvre.
As one of Magritte's most recognized artworks, The Castle of the Pyrenees has inspired numerous artists through the generations. Magritte's unique style and his use of clean, sharp dialects of color and realism, which challenge the viewer's perception, has led many artists of various mediums to credit this work as a significant influence on their own.