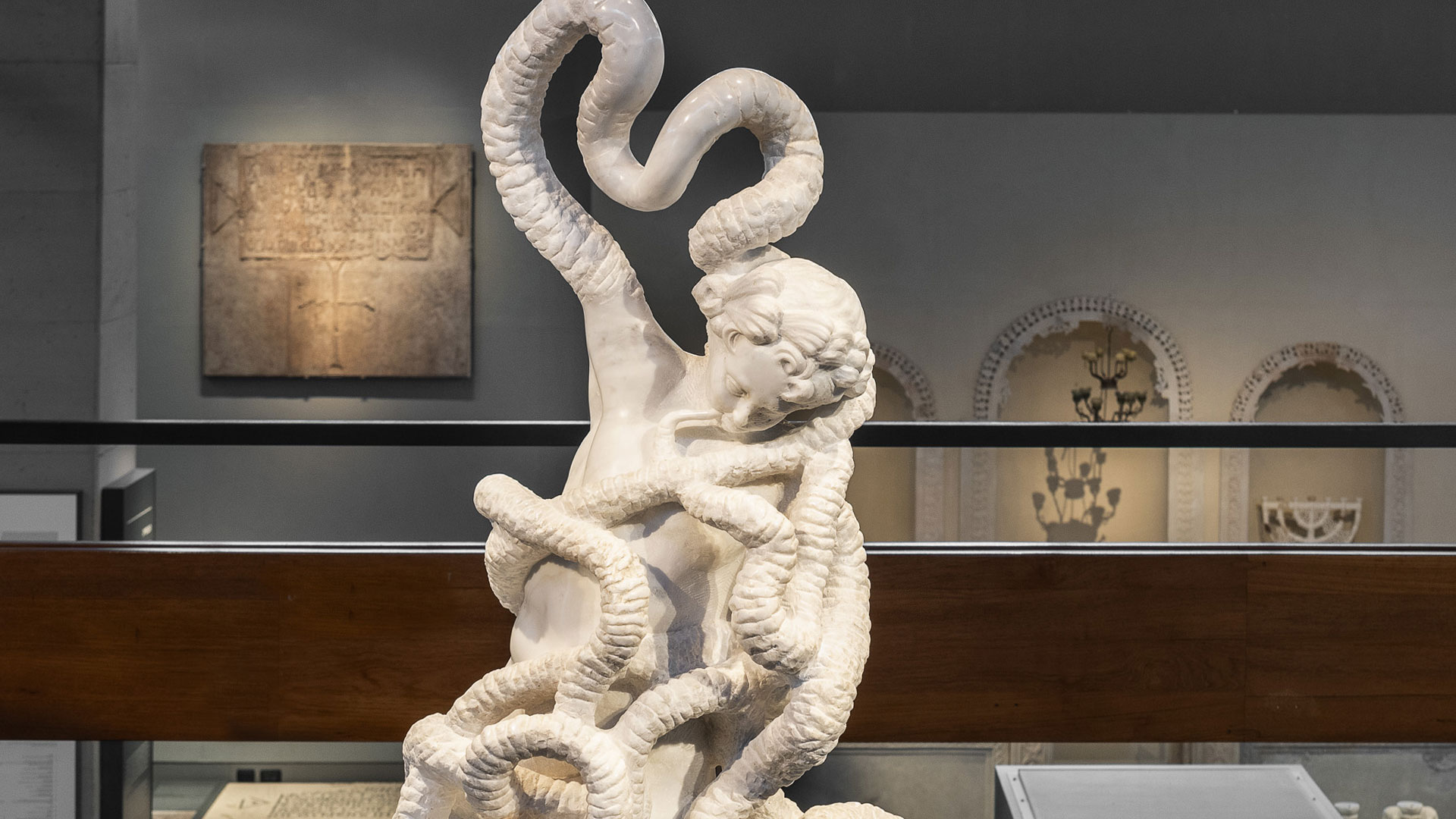 Disrupted Layer
Contemporary Art by Zohar Gotesman in the Archaeology Wing

December 15 2022 - November 25 2023
Curators: Sally Haftel Naveh and Tali Sharvit
Designer: Michal Aldor. Design assistants: Kamea Devons and Netanel Dahan
Permanent Collection Galleries, Archaeology Wing
For the first time in its history, the Archaeology Wing is hosting a contemporary art exhibition in its permanent galleries: seven sculptures by Israeli artist Zohar Gotesman engage with the displays in the galleries, disrupting the linear sequence and blurring the boundaries between periods, contents and techniques, thereby expanding the scope of the discourse on archaeology, history and art history.
Gotesman's great love of archaeology and his fascination with the Israel Museum's outstanding collection were the point of departure for a unique journey that reached its peak with this exhibition. The large scale, site-specific sculptures he created converse with the archaeological finds, their historical and cultural contexts, their style, iconography and uses. dismantling and examining the artifacts on the basis of a broad reservoir of knowledge, juxtaposing the historical with the contemporary and the mundane with the sublime.
Gotesman's works propose a personal statement about our own times, whether in a sharply critical or a humorous tone. Their overarching theme is human nature – man's primeval needs, drives, and inherent weaknesses – alongside the exploration of issues related to the fields of archaeology and art history, such as replication, restoration, and cultural appropriation.
The exhibition was made possible by:
The Israel National Lottery Council for Culture and the Arts
The Foundation for Independent Creators at the Israeli Ministry of Culture and Sports
Outset Contemporary Art Fund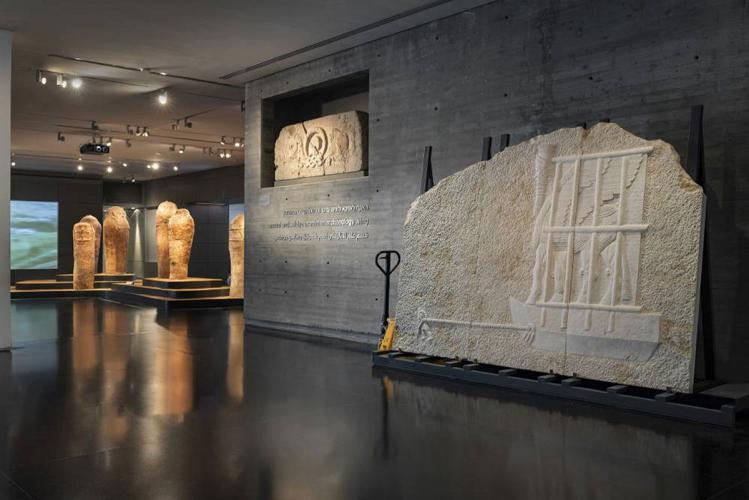 Zohar Gotesman, No Relief, 2022, Halila limestone, metal frame, and pallet jack, 218 X 405 X 100 cm.
Photo © The Israel Museum, Jerusalem, by Elie Posner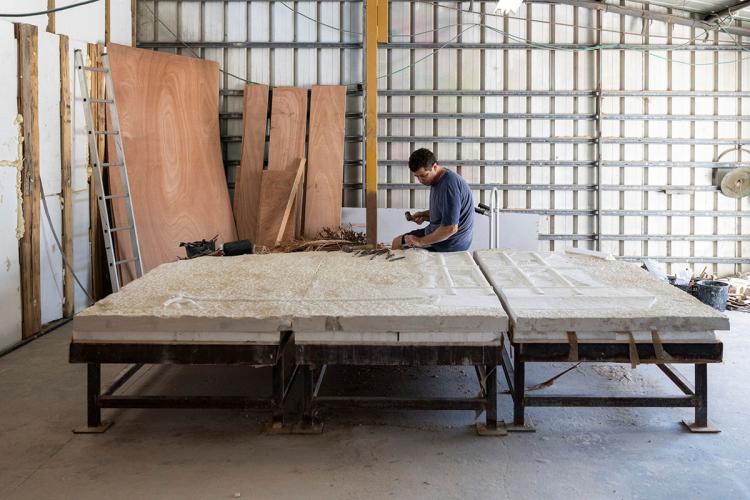 Zohar Gotesman, No Relief, work in progress, the artist's studio. Photo © The Israel Museum, Jerusalem, by Zohar Shemesh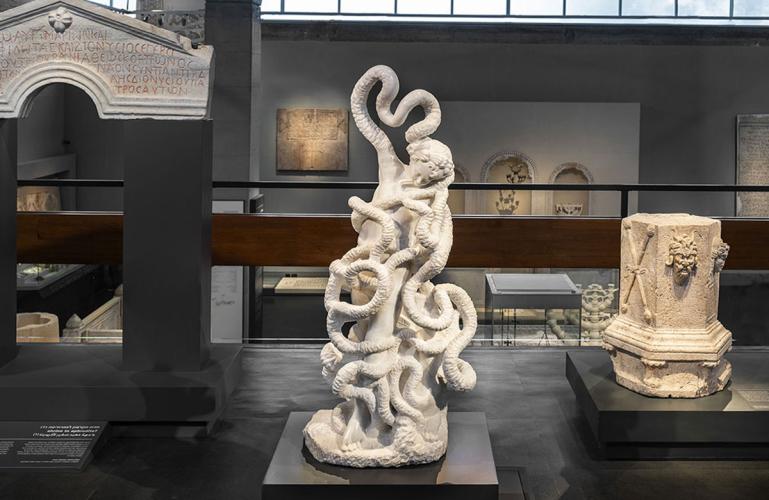 Zohar Gotesman, Sounds of the Syrinx, 2022, Carrara Statuario marble, 135x60x40 cm.
Photo © The Israel Museum, Jerusalem, by Elie Posner