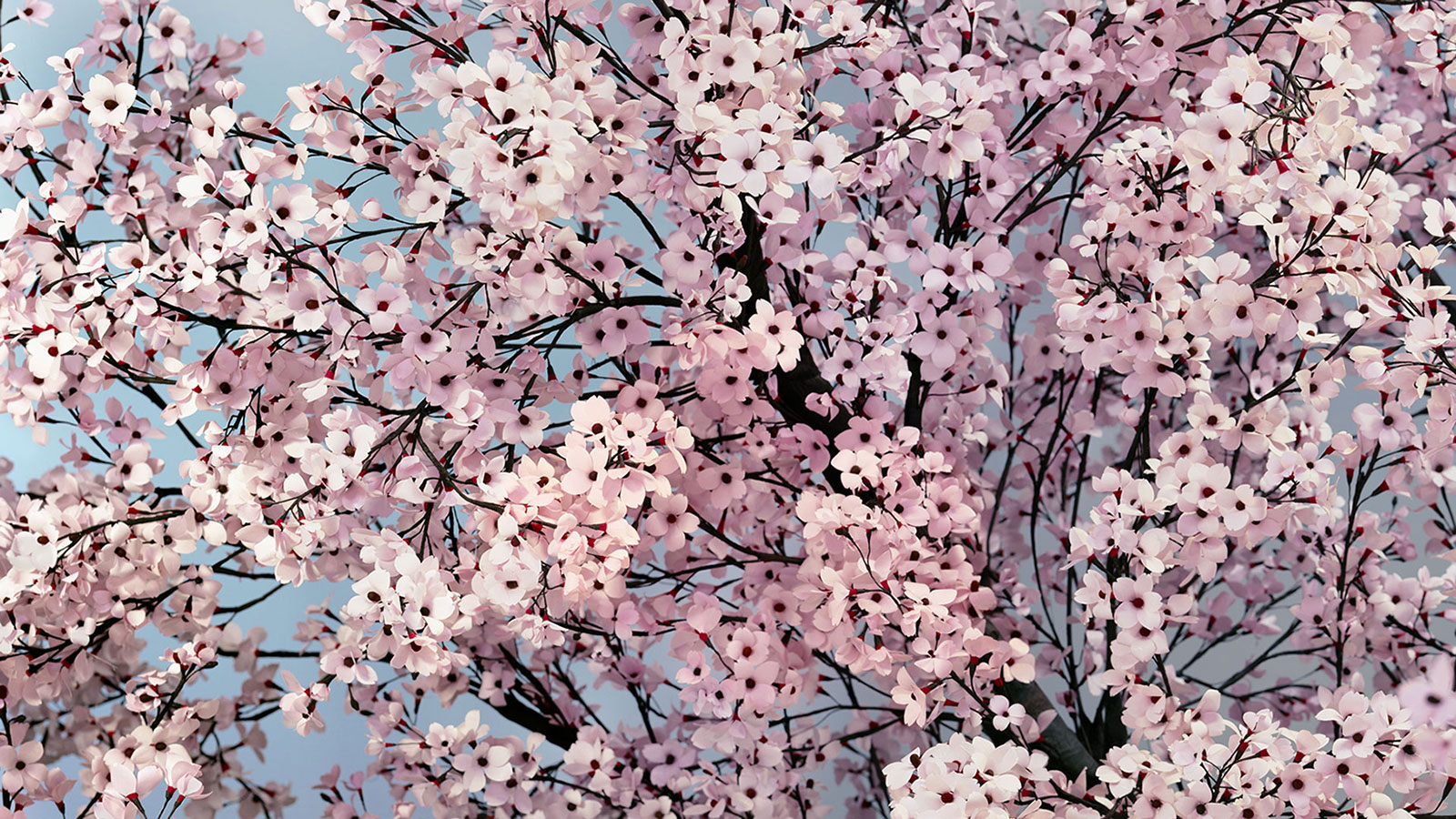 Thomas Demand: The Stutter of History


August 9 2023 - February 10 2024
Curator: Douglas Fogle
From the Israel Museum:
Curator: Nirith Nelson
Associate Curator: Orly Rabi
Designer: Liya Kohavi
Ayala Zacks Abramov Pavilion and Nathan Cummings Building for Modern and Contemporary Art
What is it that we actually see when we look at Thomas Demand's photographs? Demand, born in Munich in 1964, has spent almost three decades exploring the intersections of history, images, and architectural forms. In his large-scale photographic objects, history presents itself as banal, gnawingly disturbing facsimiles of places and episodes that we cannot quite identify. While his images may appear to depict the real world, upon closer inspection they resonate with a fragile similitude as these are in fact photographs of impermanent sculptural recreations. Demand selects images from the media, recreates them as life-size models using paper and cardboard, and then photographs them. The key to his work is understanding this feedback loop: from the actual events, through their photographic record in the media, to Demand's sculptural recreations and his uncanny para-photographic versions that are launched back into the world.
Before completing his MFA at Goldsmiths College, Demand studied at the Kunstakademie Düsseldorf with sculptor Fritz Schwegler, who encouraged him to explore the expressive possibilities of models. He originally took up photography as a way to document his ephemeral paper reconstructions of everyday objects but quickly began making these constructions for the sole purpose of photographing them. This became the basis of his artistic practice. After photographing his models, he destroys them, leaving behind only their ghostly photographic doubles. The stutter of history lies in that strange gap between the world we inhabit and the recreated world of paper and cardboard the artist conjures in his studio.
Thomas Demand: The Stutter of History presents a career-wide survey of four important areas of Demand's work. His "Uncanny Histories" are large-scale photographs of anonymous yet historically significant scenarios. His smaller-scale "Dailies" are constructed from images taken with his phone that investigate the mysteries of everyday life. Demand's fascination with architectonic forms is evident in his "Model Studies," which document paper maquettes created by architects and dress patterns cut by fashion designers, and in his use of wallpapers of his own design. Finally, his commitment to the moving image comes to the fore in two mesmerizing explorations of stop-motion filmmaking.
Thomas Demand has also conceived the design for the exhibition, as an integral part of his approach to artistic production. With his architectural use of wallpapers and temporary structures, he creates an immersive environment for the viewer in which image and world collide.
The exhibition has been co-organized by the Foundation for the Exhibition of Photography, Minneapolis/Paris/Lausanne, and UCCA Center for Contemporary Art, Beijing/Shanghai in association with The Israel Museum, Jerusalem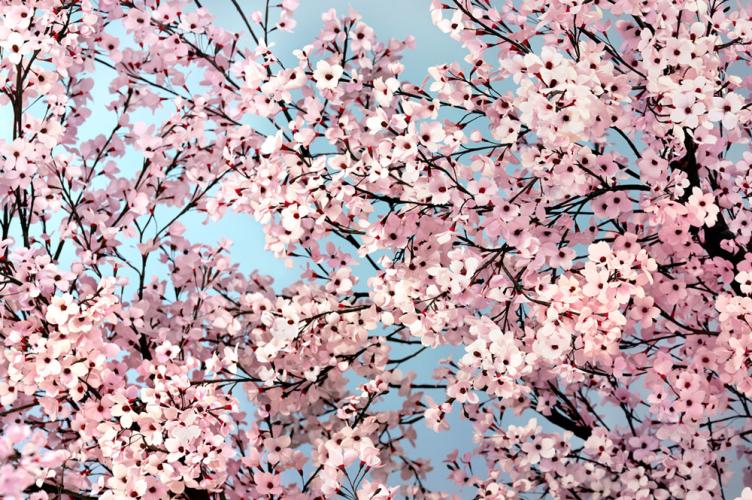 Hanami, 2014
UV print on nonwoven wallpaper, dimensions variable
© Thomas Demand, VG Bild-Kunst, Bonn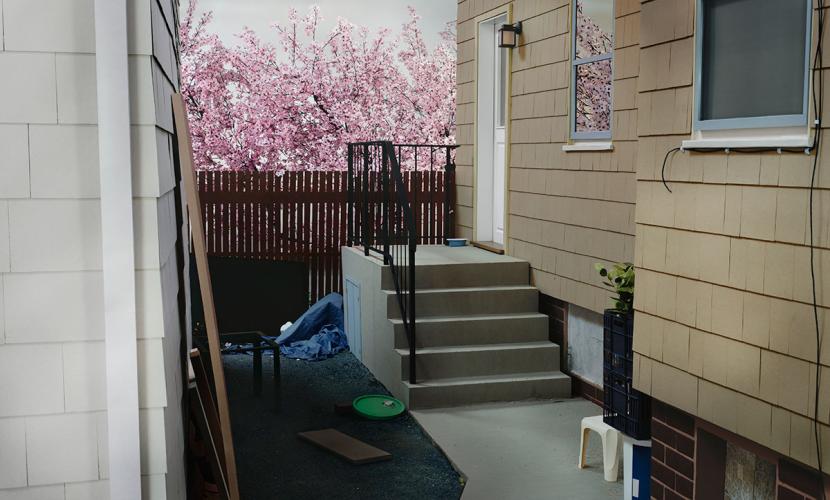 Backyard, 2014
C-print/Diasec, 230 x 382 cm
© Thomas Demand, VG Bild-Kunst, Bonn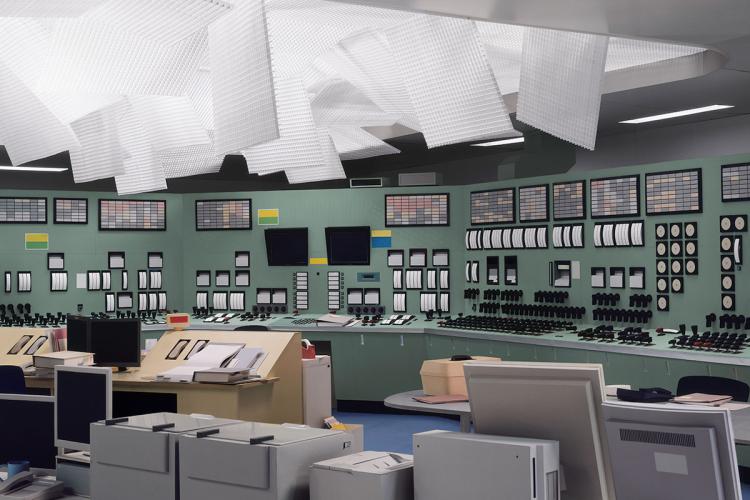 Kontrollraum / Control Room, 2011
C-print/Diasec, 200 x 300 cm
© Thomas Demand, VG Bild-Kunst, Bonn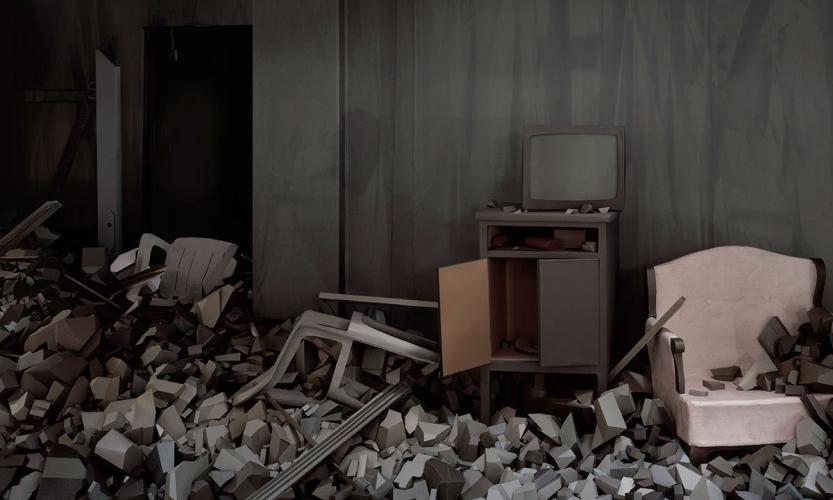 Ruine / Ruin, 2017
C-print/Diasec, 180 x 300 cm
© Thomas Demand, VG Bild-Kunst, Bonn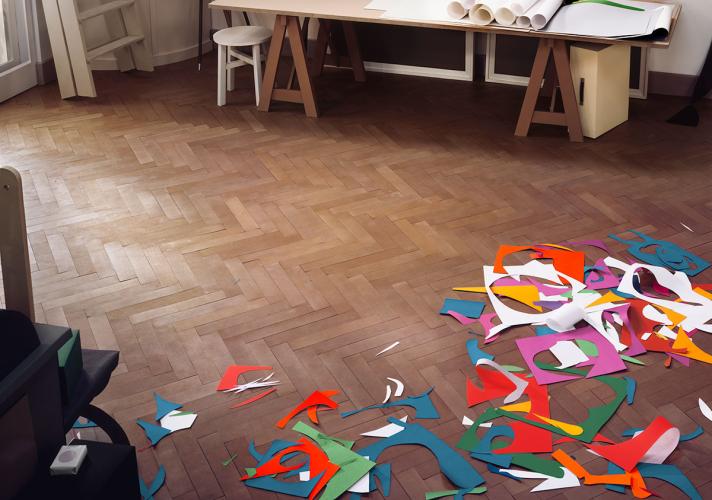 Atelier, 2014
C-print/Diasec, 240 x 341 cm
© Thomas Demand, VG Bild-Kunst, Bonn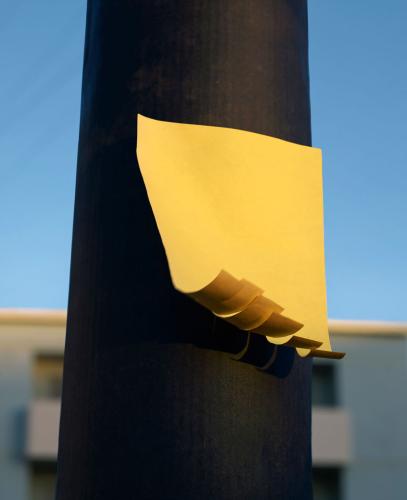 Daily #34, 2019
Framed dye transfer print, 68.1 x 56.7 cm
© Thomas Demand, VG Bild-Kunst, Bonn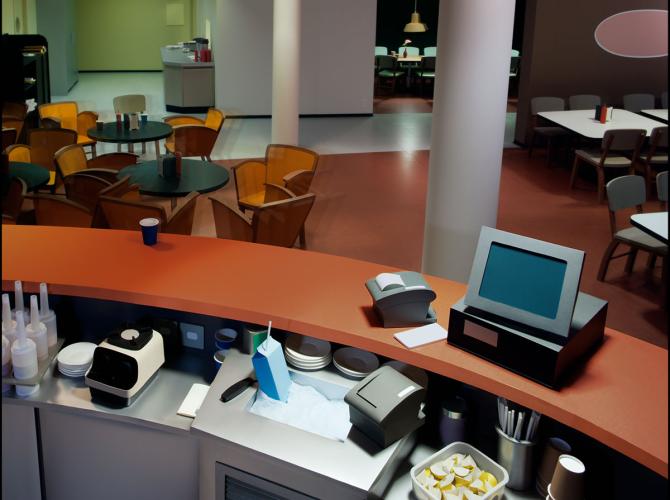 Pacific Sun, 2012
Video (3,050 frames), stereo, sound by David Cunningham, 2:02 min.
Purchase, Contemporary Art Acquisitions Committee of American Friends of the Israel Museum; and Barbara and Eugene Schwartz Contemporary Art Acquisition Endowment Fund
Joint acquisition with The Los Angeles County Museum of Art
© Thomas Demand, VG Bild-Kunst, Bonn
A conversation with the artist and exhibition curators