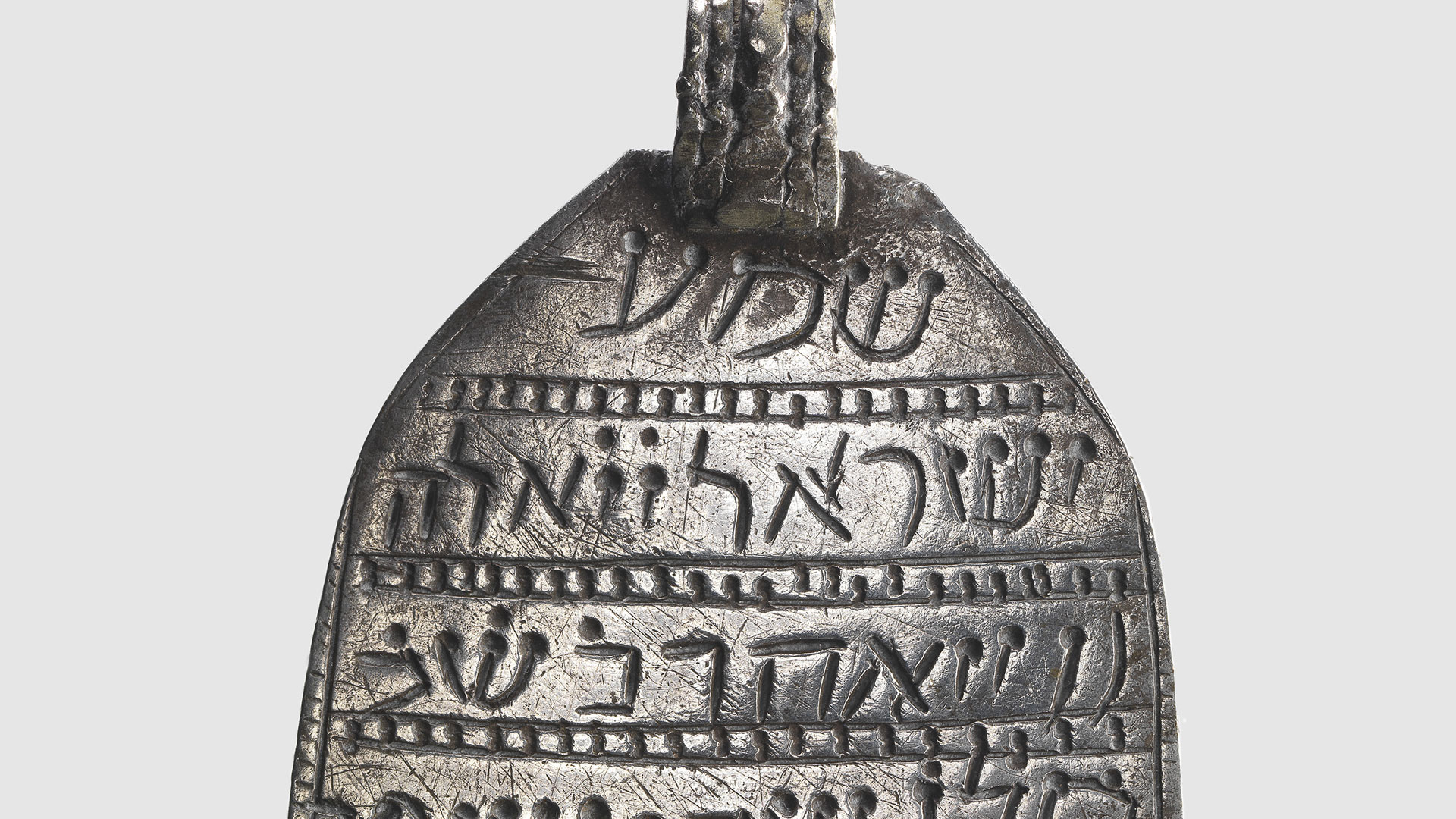 Hear, O Israel: The Magic of the Shema


August 20 2021 - April 23 2022
Curators: Nancy Benovitz and Dudi Mevorah
Designer: Alexandra Topaz
Temporary Exhibition Gallery, Archaeology Wing
The Hebrew words Shema Yisrael, "Hear, O Israel," mark the opening of the Jewish declaration of faith and the first of three biblical passages comprising the liturgical composition known as "the Shema," a text cherished and preserved by the Jewish people for over two thousand years. Traditionally, the Shema is the first religious text taught to children, and the last uttered before death. Some associate it primarily with the morning and evening prayers, others with Jewish martyrdom. But few realize that the Shema is also connected to magic, specifically magic used for attaining protection, health, and success.
Since ancient times, the Shema has been incorporated into Jewish amulets. It is also found in books of Jewish magic providing instructions for the making of amulets and the performance of a variety of beneficial rituals. Similarly, it is recited on many liminal occasions – transitional moments often characterized by anxiety and fear.
The use of the Shema in protective magic is attested throughout the Jewish world and continues to the present day. This is the first exhibition to explore the uses of the Shema in magic. It also addresses the role of tefillin (phylacteries) and mezuzot, ritual objects prescribed by Jewish law (halakhah) that contain the text of the Shema and are regarded as having protective qualities. The exhibition thus raises thought-provoking questions about the complex relationship between religion and magic.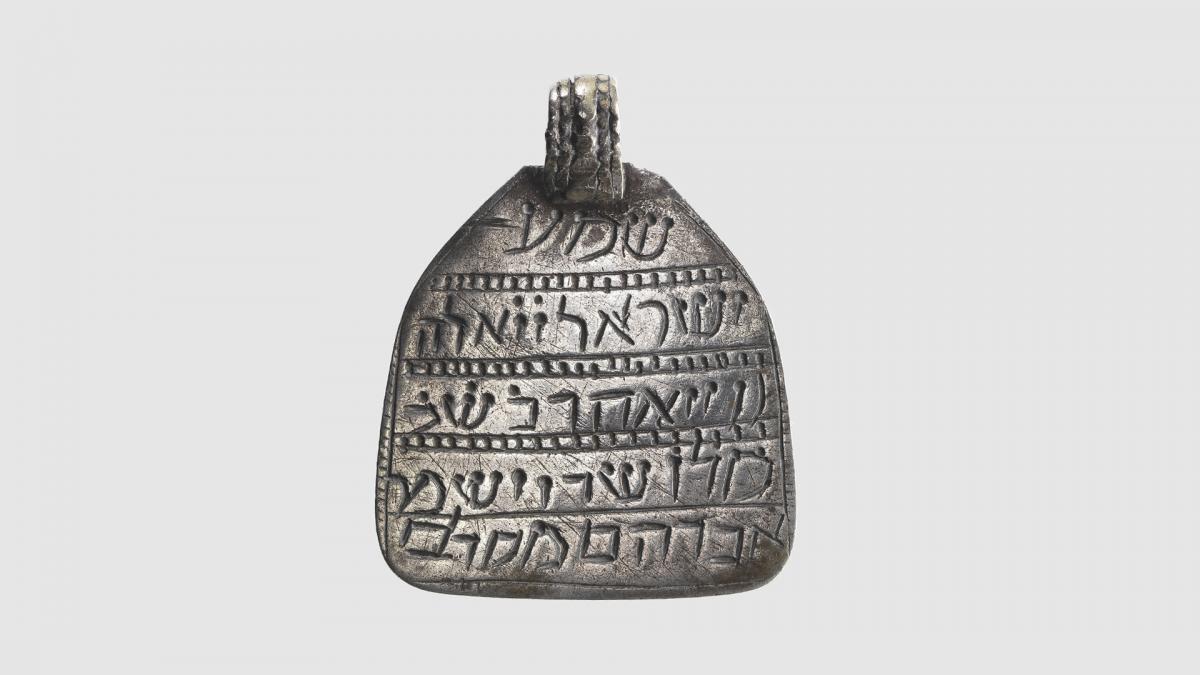 Amulet-pendant, Yemen, 19th century, silver, height 4.9, width 4 cm. The Israel Museum, Jerusalem | B49.03.0164. ©️ The Israel Museum, Jerusalem, by Elie Posner
---
Exhibition made possible by
The William Davidson Foundation, Detroit
https://www.youtube.com/embed/l40p4B99B1Y