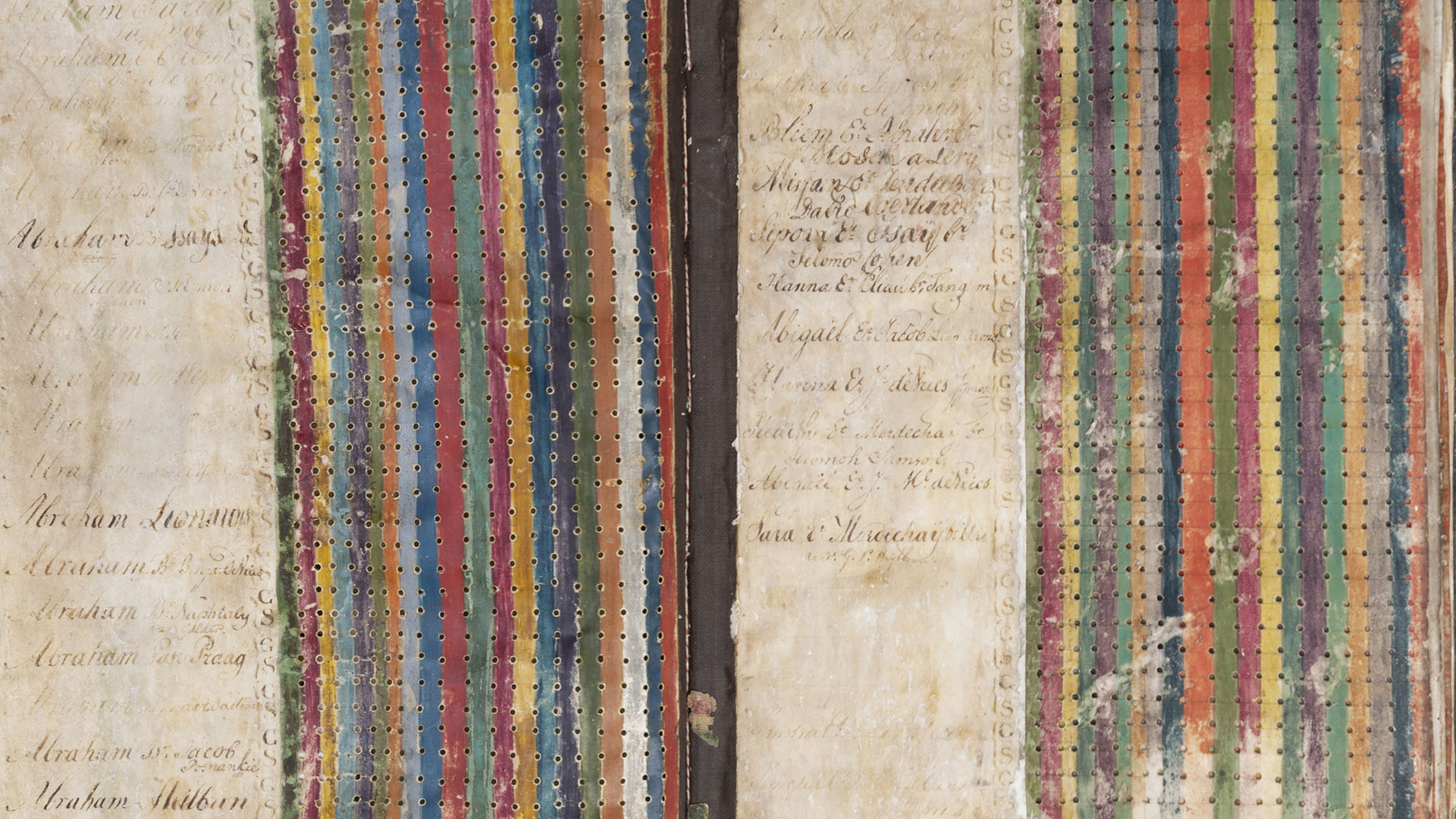 How Much for an Aliyah?


September 1 2021 - November 30 2021
Curator: Gioia Perugia
Designer: Shirly Yahalomi
Tzedek ve-Shalom synagogue, Synagogue Route, Jack, Joseph, and Morton Mandel Wing for Jewish Art and Life
A rare book (pinkas) from the Ashkenazi Neveh Shalom synagogue of Paramaribo, Suriname, dating from 1757, on display for the first time. It was used to record pledges made by community members when called up to the Torah. Thanks to an intricate system of needle, thread, and colored columns of holes, the book made it possible to note the sums without writing, which is forbidden on Shabbat and holidays.
This impressive-looking object is the only Ashkenazi artifact from Suriname in the Museum's collections. The community's members settled in Paramaribo already in the 17th century, and in 1735 erected the Neveh Shalom synagogue building that is still used by the Jews of Suriname. Most of the Spanish-Portuguese Jews who came to Suriname at the same time settled in plantations around Cassipora Creek, giving the name to an area known as Jodensavanne. Later they moved to Paramaribo and established their own synagogue, Tzedek ve-Shalom, in 1736.
The interior of the Tzedek ve-Shalom synagogue, brought to Jerusalem and rebuilt in the Museum, hosts this special display.
The display is presented in memory of Suzanne Perlman, London.
Display made possible by the Jack, Joseph and Morton Mandel Foundation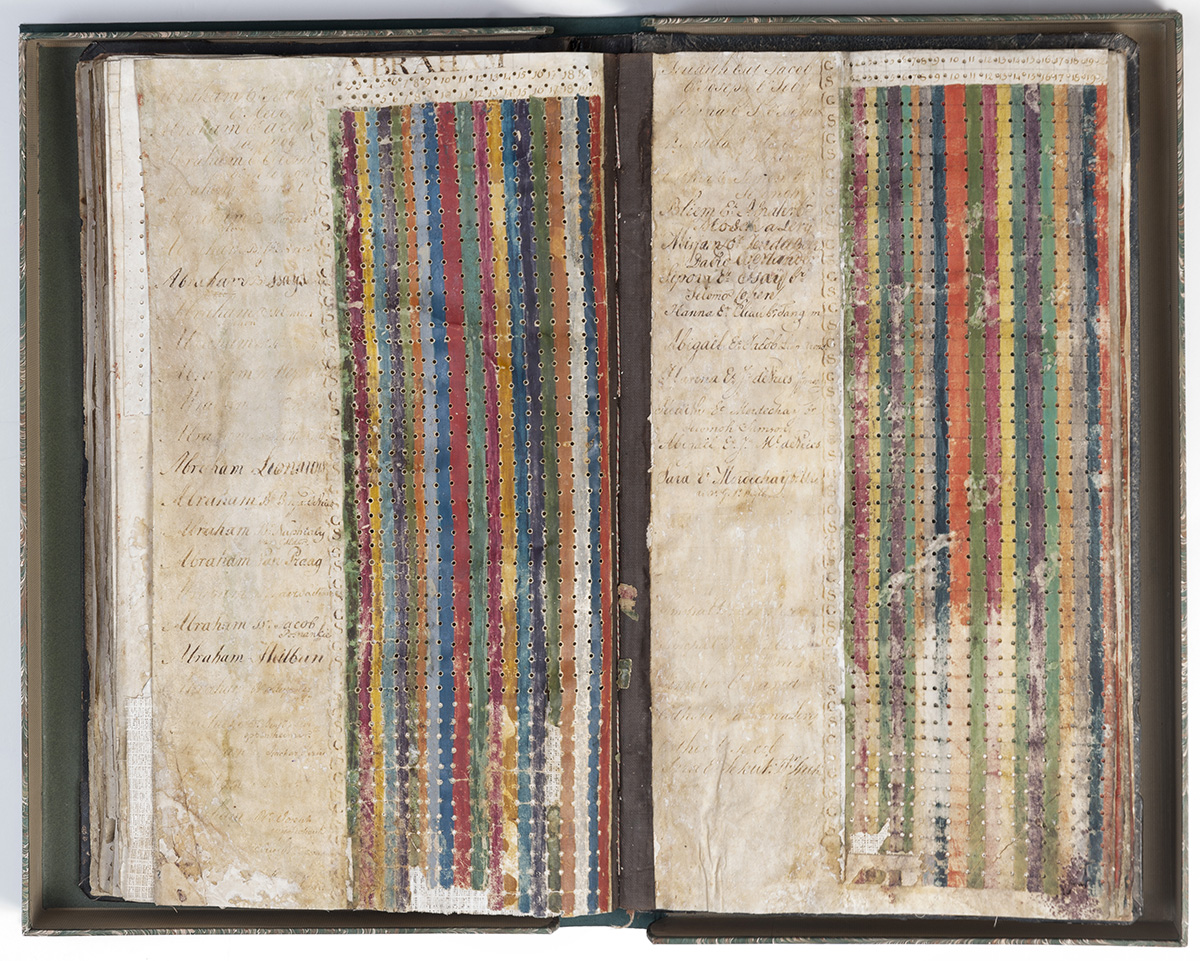 Photo © The Israel Museum, Jerusalem, by Oleg Kalashnikov