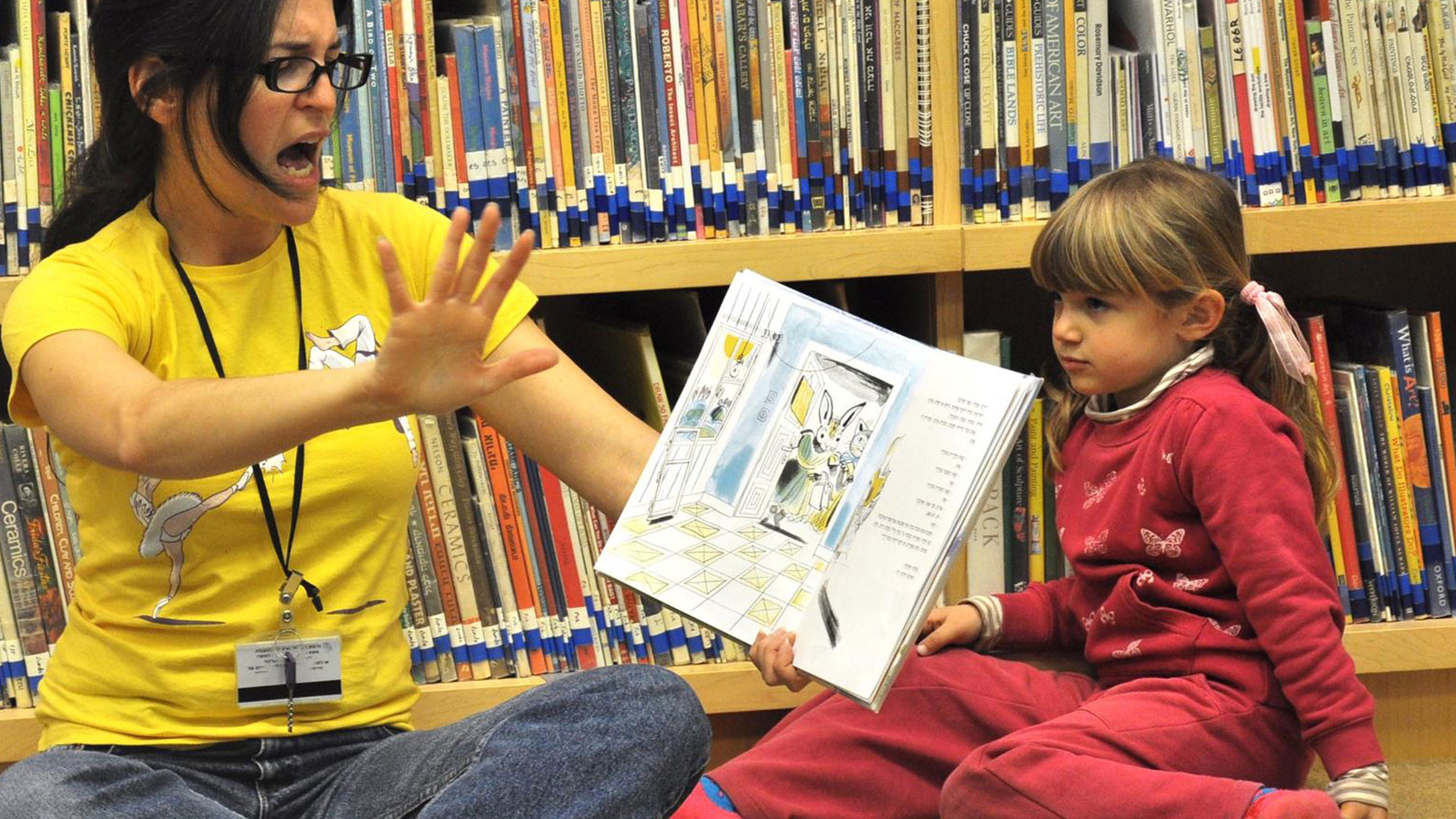 Illustration Library

Naturally, the children's library at the Israel Museum focuses first and foremost on illustration, since illustration is an art form in its own right. Museum visitors sometimes are unaware of this connection.
With art education as its mission, the Israel Museum Ruth Youth Wing for Art Education places great importance on the presence of a children's literature library which focuses on illustrations. The Library has pioneered the documentation and promotion of illustration in children's literature in Israel and is a recognition of the role of children's book illustrations in art education. They are among the first works of art which children encounter. This underlying principle is expressed at every level of the Library's activity.
The Library's unique character is readily apparent in the manner in which books are catalogued and arranged on the shelves according to the illustrators' last names rather than those of the authors' last names. The challenge posed to the visitor by adhering to this principle proves its necessity: paradoxically, we recognize and remember an illustration seen in childhood — often with more clarity than the story itself — yet we rarely know the illustrator's name.
The Youth Wing Library houses more than 7,500 children's books from Israel and abroad. The collection includes books written in Hebrew, Arabic, English, and other languages. A number of the volumes are antique and rare. The Library also houses a collection of books addressing various aspects of art education. Visitors are invited to browse and use the books inside the Library, but this is not a lending library.
The Library has two target audiences. Firstly, children and their parents fulfil a vital role; children are the intended users of the books. Their parents often happily rediscover books which they had enjoyed as children and are then able to share with their own children. Secondly, a variety of educators, students, and professionals are enriched by encounters with the illustrated books in the collection and carry that back to their work.
The Library presents rotating exhibitions of original illustrations, sometimes in conjunction with the annual exhibitions mounted in the Youth Wing. There is a special reference room in the Library, in which visitors can peruse rare books and original illustrations from the collection.
Library opening hours
Sunday | 10 am - 2 pm
Tuesday | 4 pm - 7 pm
Story Time: Story, play & crafting

Story Time in English: Every Thursday | 5 pm
Story Time in Hebrew: Every Tuesday | 5 pm