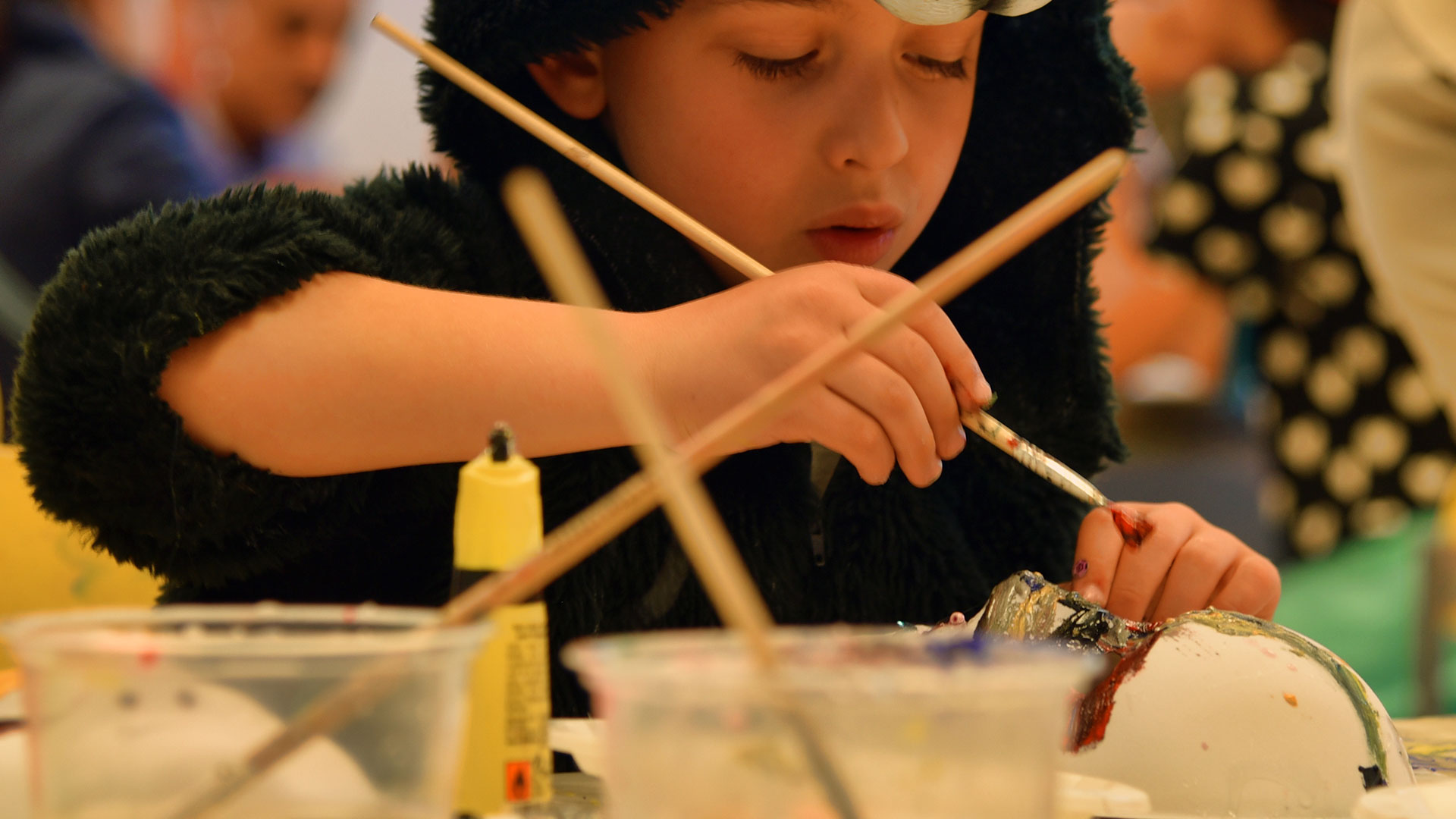 Art Classes - Children
For information about the Israel Museum's program of study and culture (in Hebrew).
Our different departments offer a variety of experiences, both theoretical and practical - for art and knowledge - and are designed for an audience of all ages, and levels,
With and without previous experience - each and every one of you is invited to broaden your horizons explore new fields of creativity.
---
Art classes
The Museum's art classes offer opportunities for art lovers who wish to explore their own creativity; to acquire tools and express themselves in the language of art. Classes are designed for children, youth and adults, and adapted to each age group according to their needs. The teaching staff are active artists, who combine their personal work with classroom instruction. This reinforces the connection to the exhibitions, and works in the Museum galleries, including still life and the model, and the connection to the inner world of the participants. Studio work covers a wide range of artistic techniques, creative and professional options, and the teaching staff's personal attention enabling participants to realize their abilities to the fullest.
Eldad Shaltiel
Senior Curator of the Department