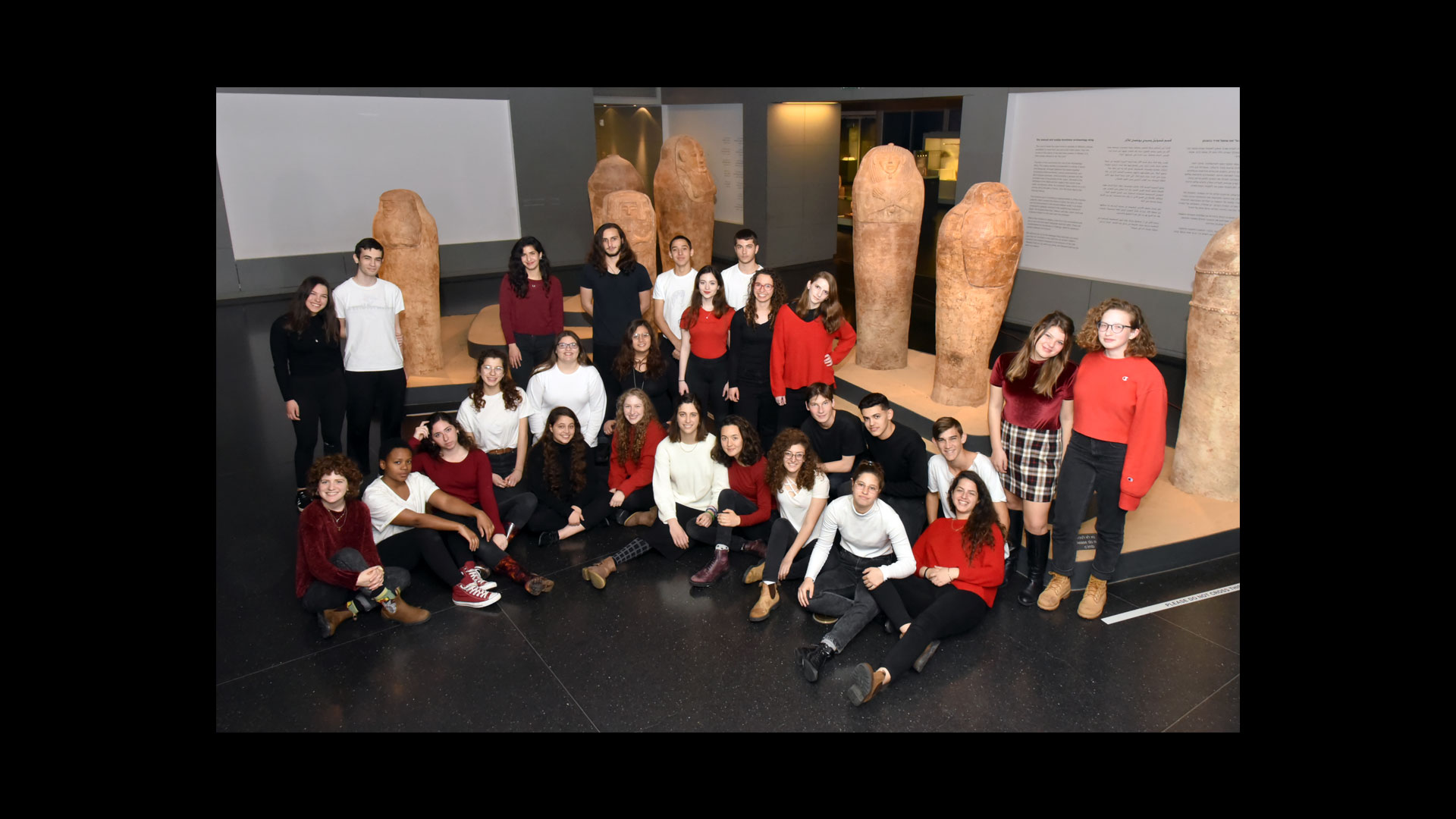 Triptychon 2019


May 6 2019 - May 16 2019
Curator: Eldad Shaltiel
Ruth Youth Wing
mixed media works
Developed by a Youth Wing team in collaboration with the Ministry of Education's Arts Supervision Department, Triptychon is a unique program offering courses in painting, sculpture, photography, installation and special issues in art and museology. Intended for tenth to twelfth-grade students who do not have arts at school, the three-year program endows its graduates with five matriculation credits.
The Israel Museum is an ideal environment for such a program, enabling students to have a direct encounter with artworks. Focusing on the reciprocal relations between the Museum, the artworks, and the public, the program combines theoretical studies with studio work, developing the student's self-expression through discussions and creative activity. Crowning the program is a final project that comprises preparing an exhibition proposal, building a scale model, and writing and designing a catalogue for the exhibition as if it were to take place in the Museum, as well as taking part in an exhibition in which all the matriculating students display their own works in the Museum's Youth Wing for Art Education.
The teaching staff consists of academics and active artists who teach the students how to contemplate an artwork and how to speak the language of art. Besides meeting with artists, curators, researchers, and museum staff, students participate in a night art marathon and a three-day landscape marathon outside Jerusalem.
Triptychon cultivates a new generation of art-lovers who are exposed to artistic topics, acquainted with the contemporary artistic discourse, and given the opportunity to express themselves through their own creative work.
The program is supported by Stella Fischbach, New York ; David Recanati, London, Tel Aviv, and New York; the Winnick family, Los Angeles; and the Dorot Foundation | The exhibition is held at the Ruth Youth Wing for Art Education, The Israel Museum, Jerusalem