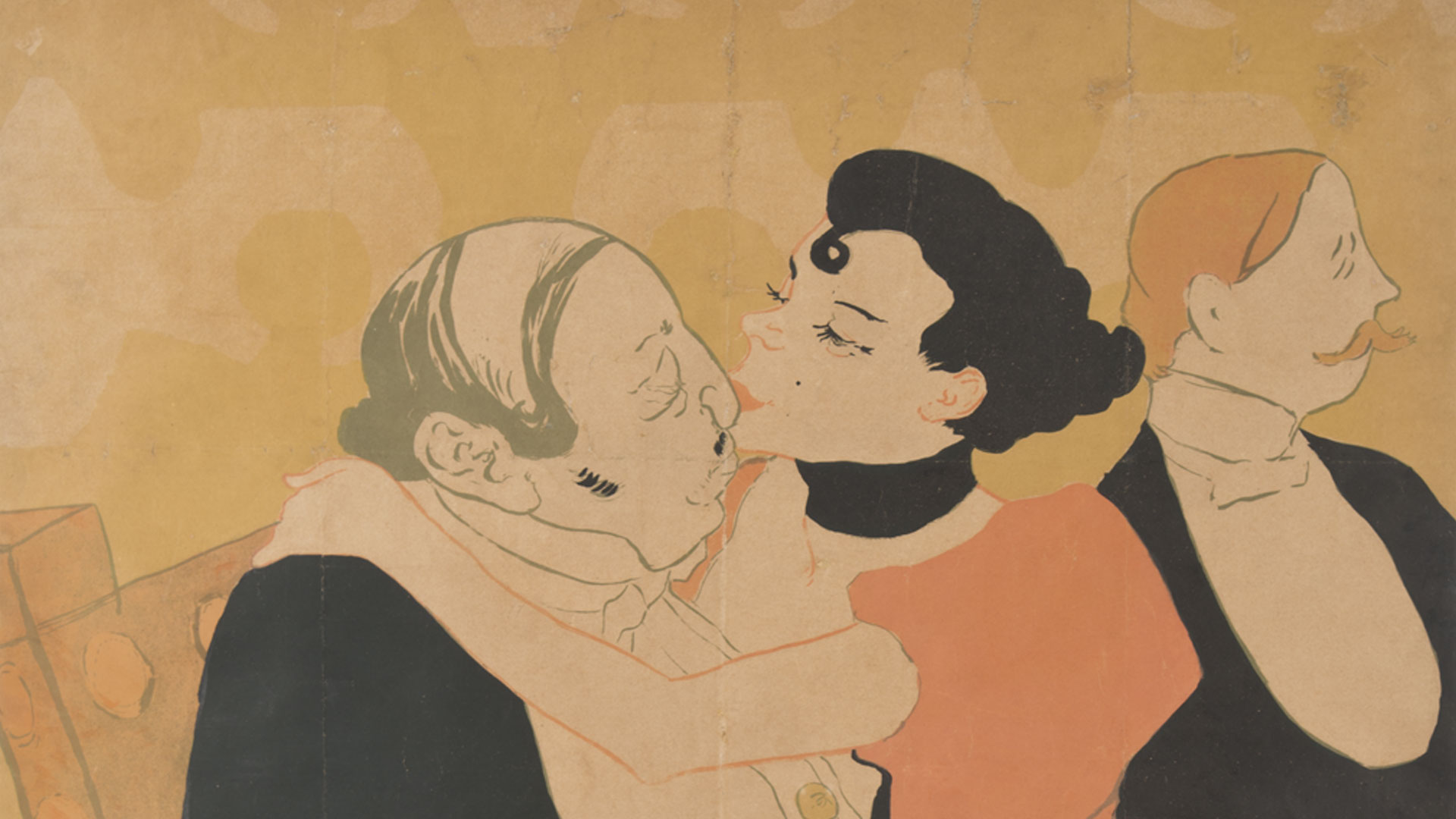 Rodin and Toulouse-Lautrec
Expressive Genius

January 2 2020 - November 15 2020
Curator: Adina Kamien
Co-curator (Toulouse-Lautrec): Efrat Aharon
Designer: Tom Direktor
Lotte and Walter Floersheimer Gallery for Impressionist Art
Potent expressivity and a frank depiction of the body link two great French artists of the late 19th and early 20th-century: Auguste Rodin and Henri de Toulouse-Lautrec. Both dared to explore the human form in its full range of emotion and gesture. Each in his own way, Rodin and the younger Toulouse-Lautrec also epitomized the spirit of modern Paris. Rodin was drawn to high culture, literature, and mythology, while Toulouse-Lautrec focused on popular entertainment and the margins of society.
The most renowned sculptor of his time, Rodin (1840–1917) was revolutionary in his exploration of the human form's expressive potential. His dynamic compositions, free handling of materials, and fragmentary representation of the body had a profound influence on 20th-century art. Shown here are works stemming from Rodin's famous Gates of Hell, public monuments, and other milestone sculptures.
During his brief life and artistic career, Toulouse-Lautrec (1864–1901) tapped into the lively atmosphere of Paris night life. Based in bohemian Montmartre, he befriended the colorful characters of the cafés, circuses, and nightclubs. His penetrating lithographic prints highlight class distinctions while exposing passion, emptiness, and despair. Blurring the boundaries between high and low art, Toulouse-Lautrec developed the poster into a major medium of visual culture.
The paths of the two men crossed at the height of their careers. On one occasion, Rodin joined friends at a cabaret in Montmartre: van Gogh and Gauguin were also there, and Toulouse-Lautrec drew on the walls. Afterwards, Rodin recalled, they visited "a ghastly dive [infâme caboulot] beneath Les Halles that was full of Apaches [street toughs]. I confess I was very scared that evening." This exhibition brings the two artists together again, connecting and contrasting their work around the theme of movement, key figures in Parisian cultural life, and the aesthetic exploration of volume, contour, and surface. Drawing primarily on the Israel Museum's collections, it presents a wide range of prints by Toulouse-Lautrec and sculptures by Rodin, the latter amplified by large-scale works visitors can enjoy elsewhere on our campus.