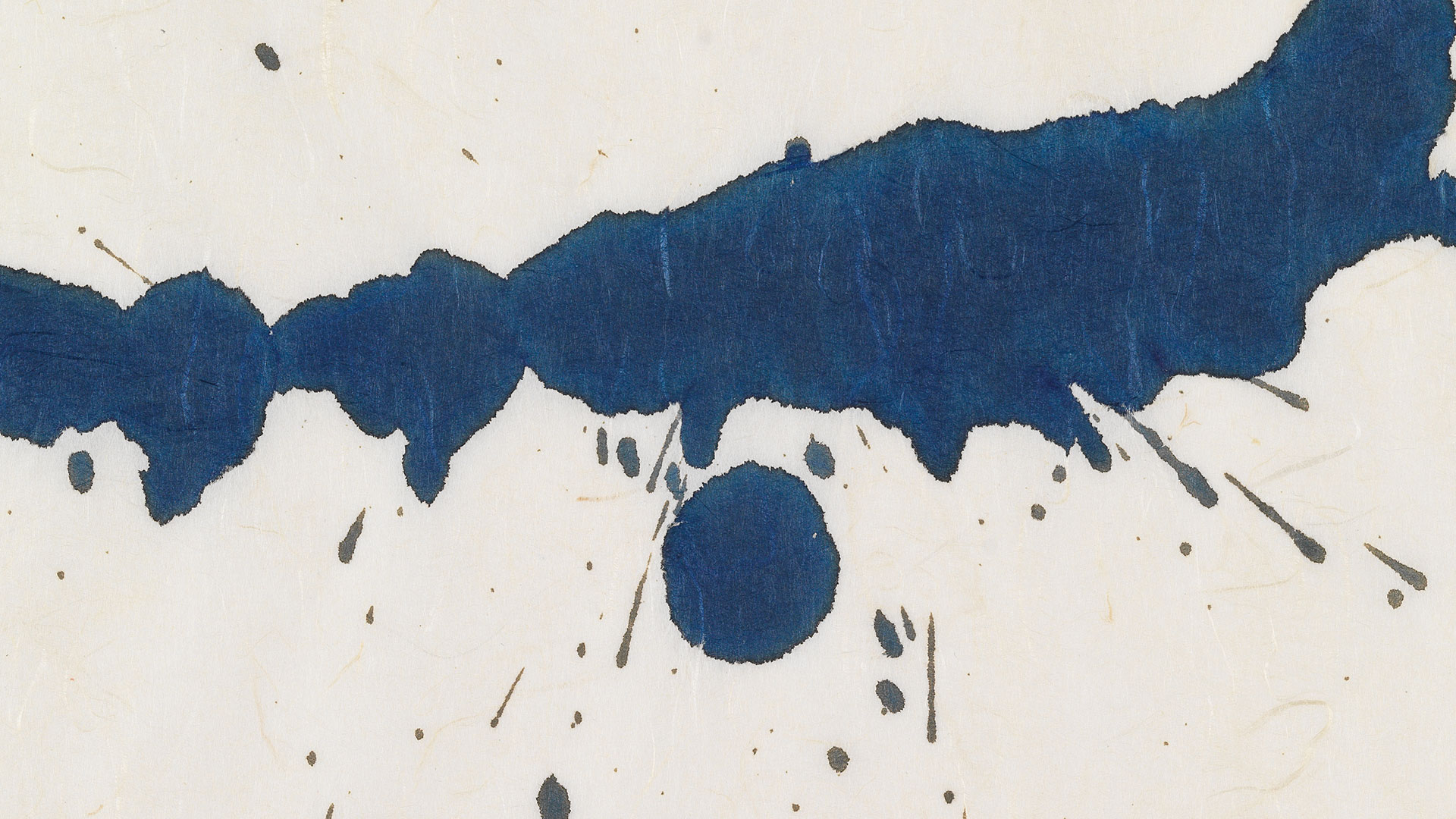 Lyric Suite
Works on Paper by Robert Motherwell (Special Exhibit)

12 Jul 2017 - 31 Dec 2017
Curator: Nirit Sharon Debel
Prints
Artist:
Robert Motherwell
The six drawings displayed here belong to a series of 565 "automatic drawings" created by American artist Robert Motherwell in the summer of 1965. The series was produced over the course of six weeks, during which Motherwell listened repeatedly to Alban Berg's composition entitled "Lyric Suite." Equipped with identical sheets of paper, a watercolor brush, and ink, he allowed the drawings to take form spontaneously and made no corrections as he worked. After being poured out onto the paper, the ink flowed of its own accord, at times guided by gentle touches of the brush, at times filling the sheet with one long brushstroke.

Automatic drawing – seen as a mechanism for expression of the unconscious – had been introduced into modern art by the Surrealists. While studying art history in New York during the early 1940s, Motherwell became acquainted with Surrealists who had taken refuge in the United States. This influx of avant-garde European artists had a profound influence on the emergence after World War II of American Abstract Expressionism – the "New York School" of which Motherwell was a key member. Some Abstract Expressionists, such as Willem de Kooning and Jackson Pollock, gave visceral expression to feeling and unconscious drives through what was called "action painting"; others, like Mark Rothko and Barnett Newman, sought a more meditative, introspective experience through color-field painting.

Motherwell turned to art following academic studies in philosophy, which provided an important theoretical basis for his work. Until his death in 1991, he created paintings, drawings, prints, and collages that were notable for their compositions of simple forms, forceful colors, and dynamic brushstrokes. The works from "Lyric Suite" seen here are accompanied by three prints demonstrating Motherwell's great proficiency in graphic techniques; all come from the collection of the Museum's Department of Prints and Drawings.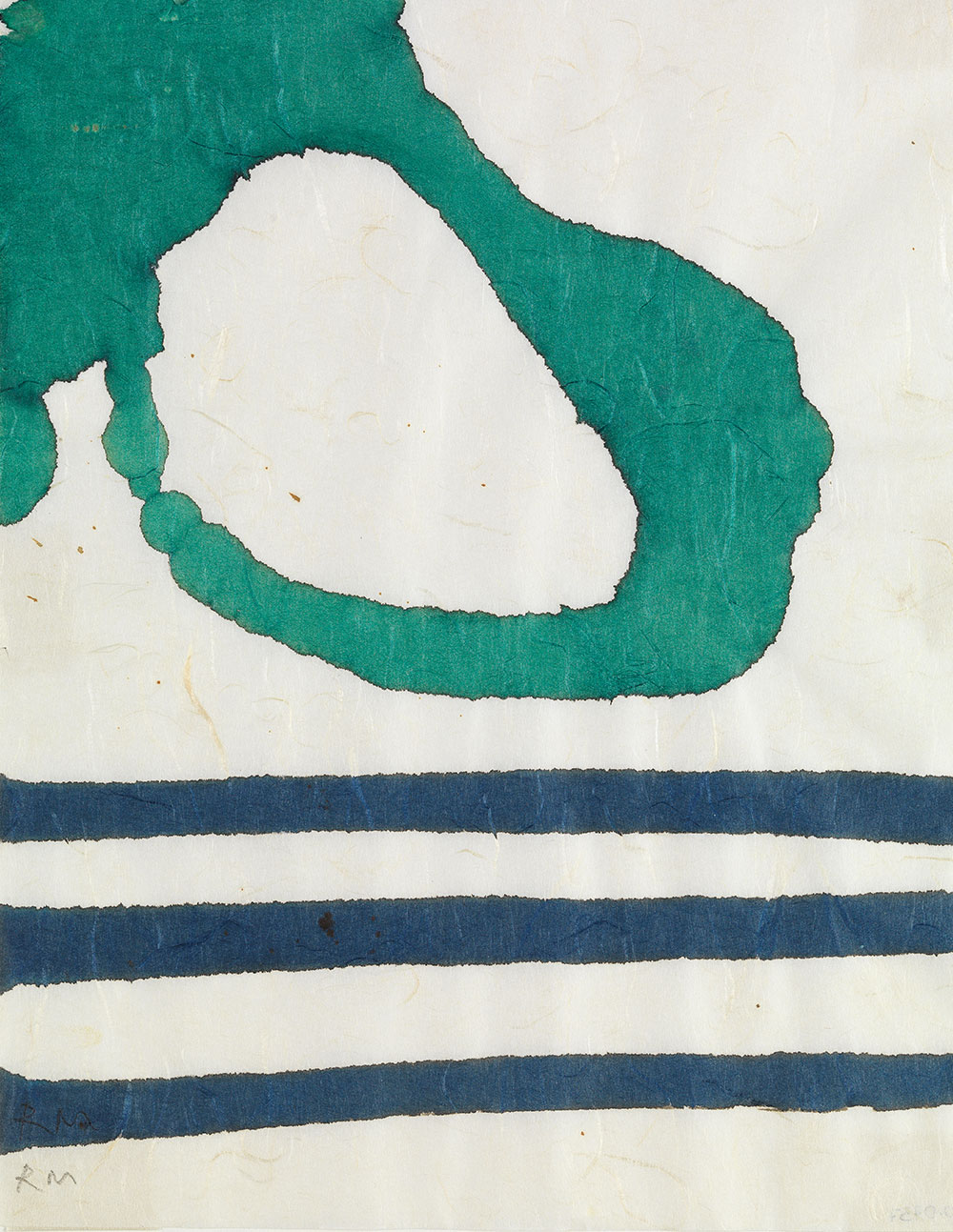 Untitled from the series Lyric Suite, 1965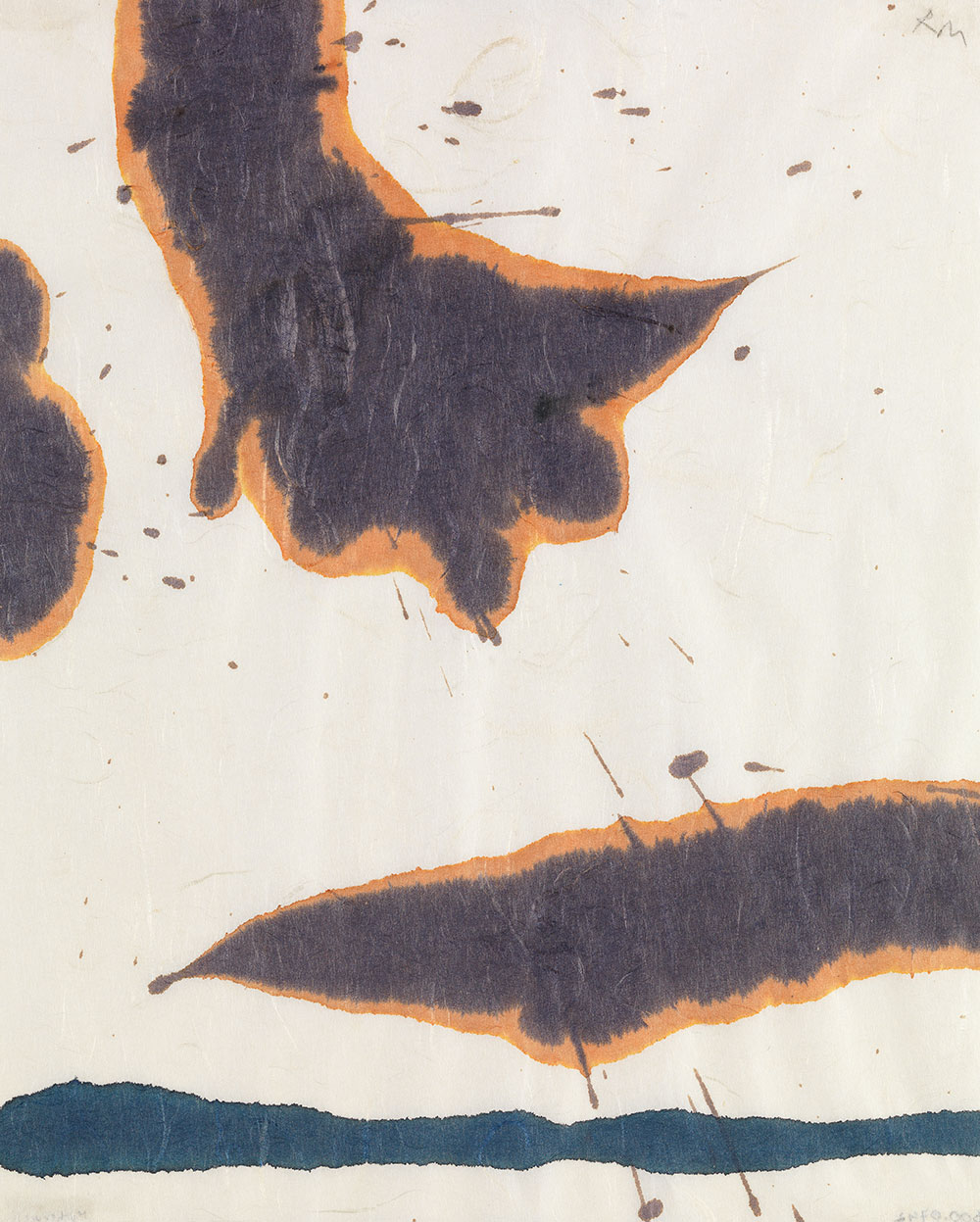 Untitled from the series Lyric Suite, 1965