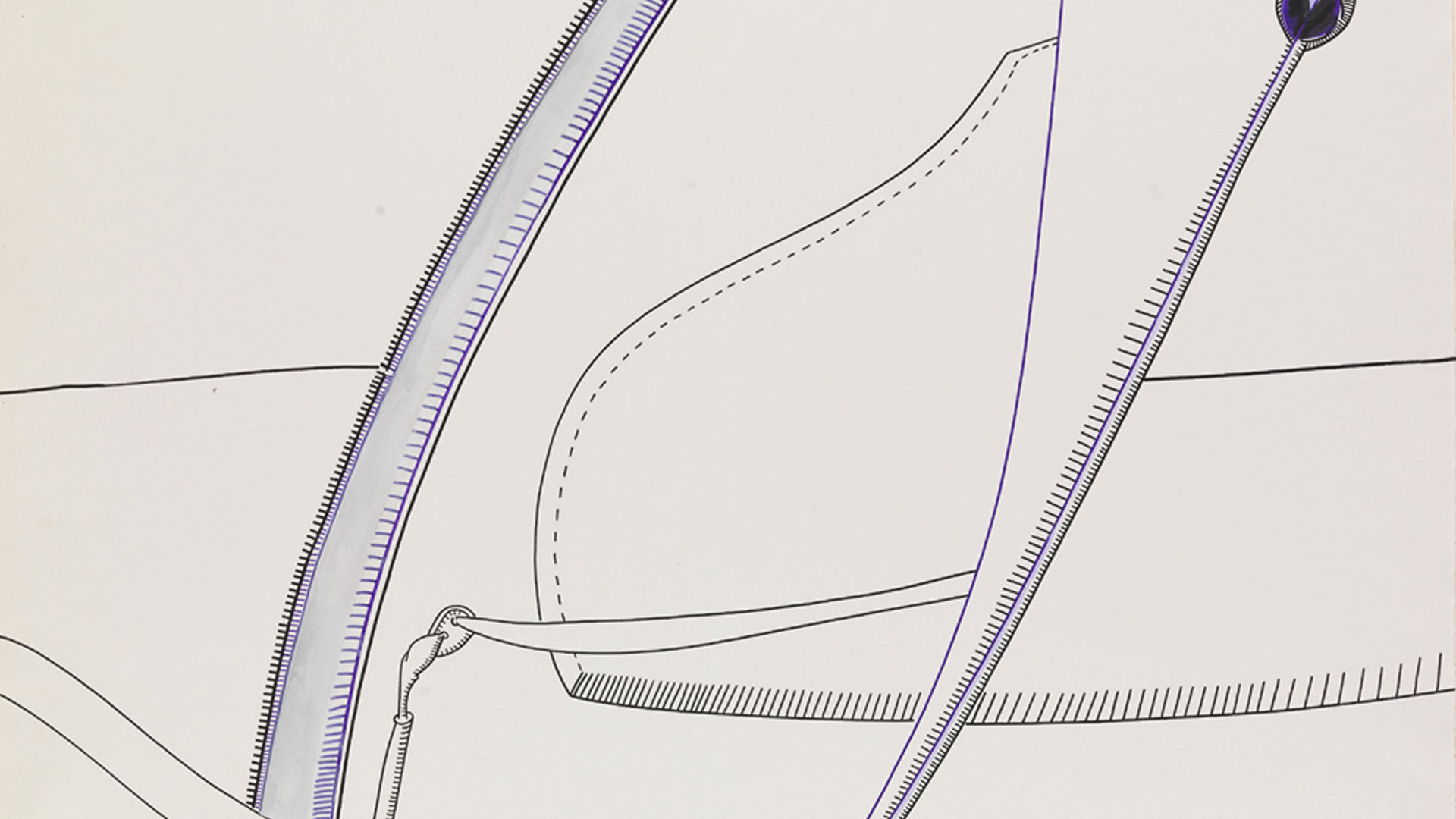 Eva Hesse: A Year in Her Life


April 15 2021 - November 6 2021
Curator: Nirit Sharon Debel
Kay Merrill Hillman Gallery
Artist:
Eva Hesse
In 1964, Eva Hesse (1936–1970) was invited to Germany for an artist's residency. During her stay there, she was inspired by her environment – physical and cultural – to develop an artistic language that led her from drawing to relief. Upon her return to New York in the fall of 1965 she began to experiment with sculpture, employing unusual materials to create works in what would become her trademark style and bring her critical acclaim as a contemporary sculptor. The relief Purple Piece, from the end of that year, reflects her move away from the two-dimensional page towards three-dimensional volume, and Accession from 1967 demonstrates her full transition into sculpture and her predilection for unconventional materials.
Born in Hamburg in 1936, Hesse was sent on a Kindertransport train to Amsterdam with her sister in 1938, and a few months later her parents made it out of Germany, collected their daughters, and fled to the United States. In 1959, after earning her BA in fine arts from Yale University, Hesse returned to New York, and two years later she married the sculptor Tom Doyle. In 1964 the young couple was invited by the German industrialist Arnhard Scheidt to live and work on the grounds of his disused textile factory in the small town of Kettwig, with the aim of holding an exhibition of their works in Germany at the end of that year.
The return to Germany was complex and filled with anxiety for Hesse. Her drawings from that time depict the machinery, tools, and industrial materials that surrounded her, rendered as enigmatic forms in black ink and bright, intriguing colors. The sojourn in Germany exposed her to the post-war European art world, which differed from the New York art scene. Her works of that period also reflect the absurdist influence of Beckett and Ionesco, whose plays she was reading. In her diary and in her letters to her close friend Sol LeWitt, she characterized her drawings disparagingly as "nonsense," "non-significant," and illogical. LeWitt, however, encouraged her to continue in that direction, stressing how innovative and distinct her art was. Eventually, after producing many more drawings, Hesse started to evolve into the realm of sculpture, letting her creations assert their presence in space.
All the drawings in the exhibition are gifts of Helen Charash (the artist's sister), to American Friends of the Israel Museum, and are in the Museum's Prints and Drawings collection.