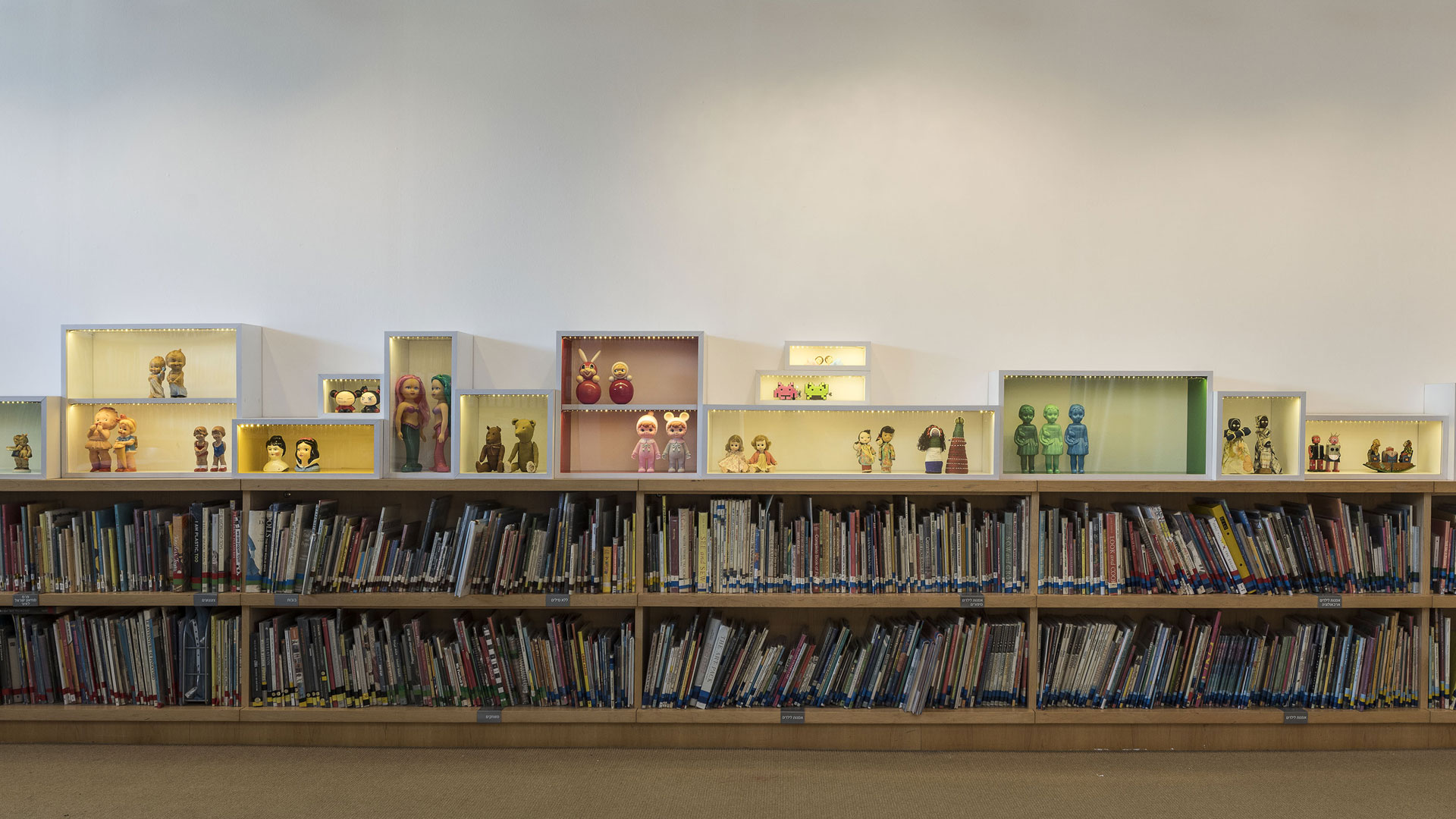 Double Dolls
An Exhibition Inspired by Hayim Nahman Bialik's Poem

December 1 2020 - November 9 2021
Curator: Orna Granot
Designer: Oz Biri
Ruth Youth Wing Illustration Library
I have two dolls / Zili and Gili, darling girls
Which is prettier, which is sweeter / tell me, she or she?
-Bubotayim, Hayim Nahman Bialik
Written over a century ago by Hayim Nahman Bialik, Israel's "national poet," this classic poem offers a surprising answer to a question still troubling children today: who is more loved? This exhibition presents contemporary and three-dimensional perspectives on "Zili and Gili" through illustrations, books, and dolls.

You are invited to explore the library in search of different types of pairs and couples: large dolls and tiny ones; dolls made from plastic, metal, or wood; illustrated dolls; couples of dolls for little girls; pairs of old and new toys; and even two figurines used in a religious ritual. How are they similar and how do they differ? Look beyond "which is prettier" and ask yourself what makes each set a couple?
This exhibition's Hebrew name – Bubotayim –is a word coined by Bialik himself describing a pair of dolls. As you leave the "double dolls" displayed here, consider how each couple is much more than simply two dolls.