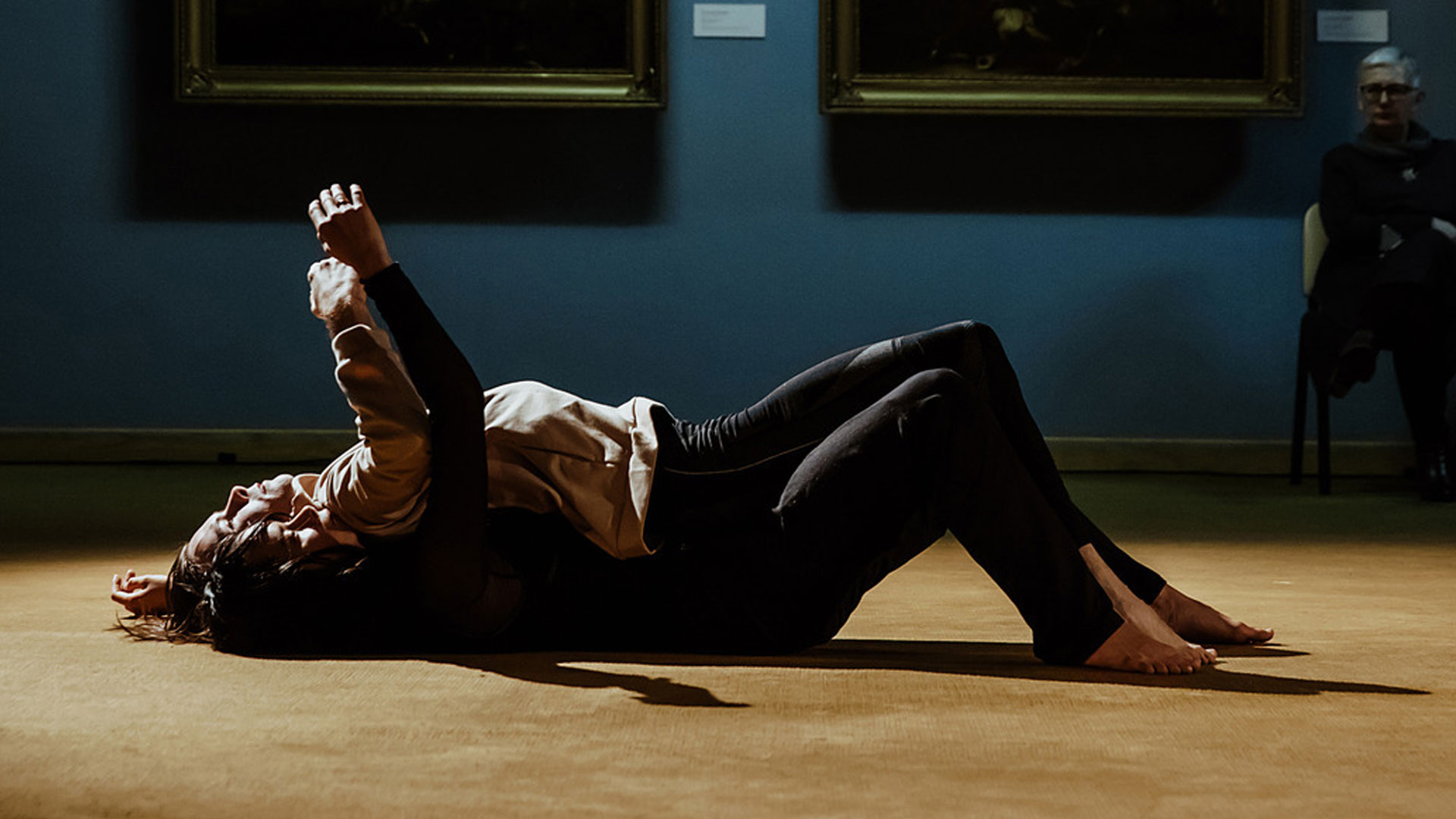 Commensurate to Be With
by Liza Baliasnaja
Wednesday, 26 Jun, 18:30 - 19:30
Wednesday, 26 Jun, 20:30 - 21:30
European Art Galleries
Wednesday, 26.6.19 | European Art Galleries 2 performances: 18:30, 20:30
An international dance performance from Lithuania
The performance takes place in the European Art Galleries,that enables an intimate and direct connection between the audience and the dancers. The combination of the gallery space and the museum objects sets the stage with new meaning, oppens up additional dimensions for the audience. and creates a unique dialogue between dance and dancers, visual art, and the audience.
Commensurate to Be With is a choreographic exercise with a desire to understand the affect of synchronized action. Framed as an exercise, the work is focused on practice of synchronicity as a shared goal. Through out the exercise of Commensurate to Be With, four performers explore the variations of being with each other through a spectrum of spacial and temporal measures.
"I develop the work from an interest to collaborate on collective dancing and listening. I am guided by a curiosity to understand what possibilities open up while dancing together rather than alone. What tools can be invented choreographically and performatively in order to achieve a shared sense of perception between the four subjects" explains Liza Baliasnaja.
Courtesy of the Lithuanian Cultural Institute, Flanders State of Arts, Kaunas Artist's House, UAB 'Ežerėlio vaivorykštė'.