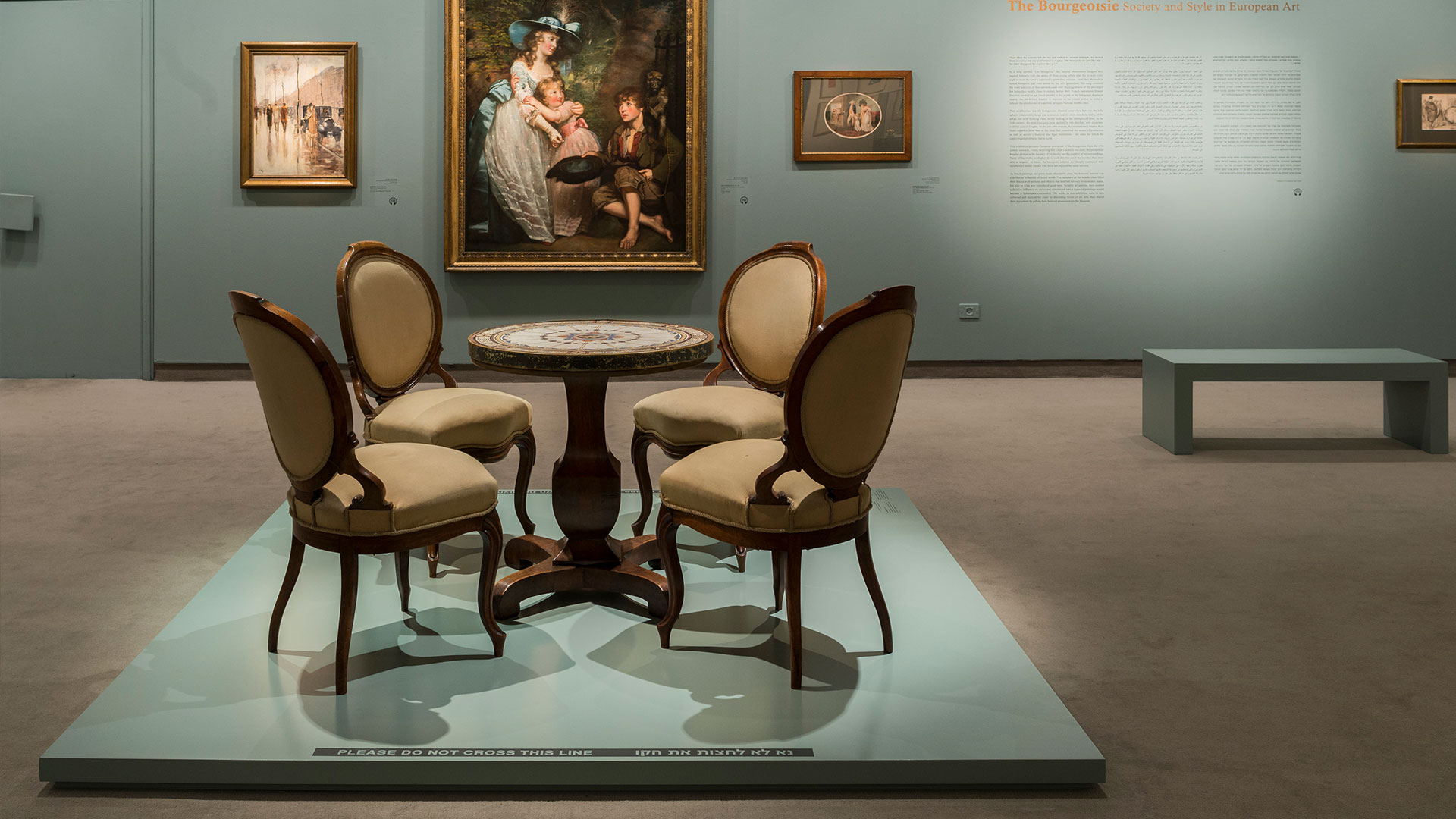 The Challenge of the Comfortable Armchair
Between Pleasure and Danger - Bourgeoisie and Authenticity
Meet at the exhibition
Price: No extra charge
Language: Hebrew
Event in conjunction with the exhibition "The Bourgeoisie: Society and Style in European Art"
What is the visual face of the European bourgeoisie in the 16th and 19th centuries? Who exactly are those people who were neither aristocrats nor commoners? How did they look? What characterized their natural surroundings? What were their children like? What pets did they keep and how did they relate to them? What were their family values? And no less important or fascinating: what were their small foibles and vices?
The curator of the exhibition, Shlomit Steinberg, will talk to Dr. Shimon Azoulay, professor of philosophy and education at the Hebrew University and the Branco-Weiss Institute, about the historical bourgeoisie: are they so different from today's bourgeoisie? what represents them and what do they represent? Why do they occupy such a central place in European art and how does it all relate to mass culture and questions of authenticity.