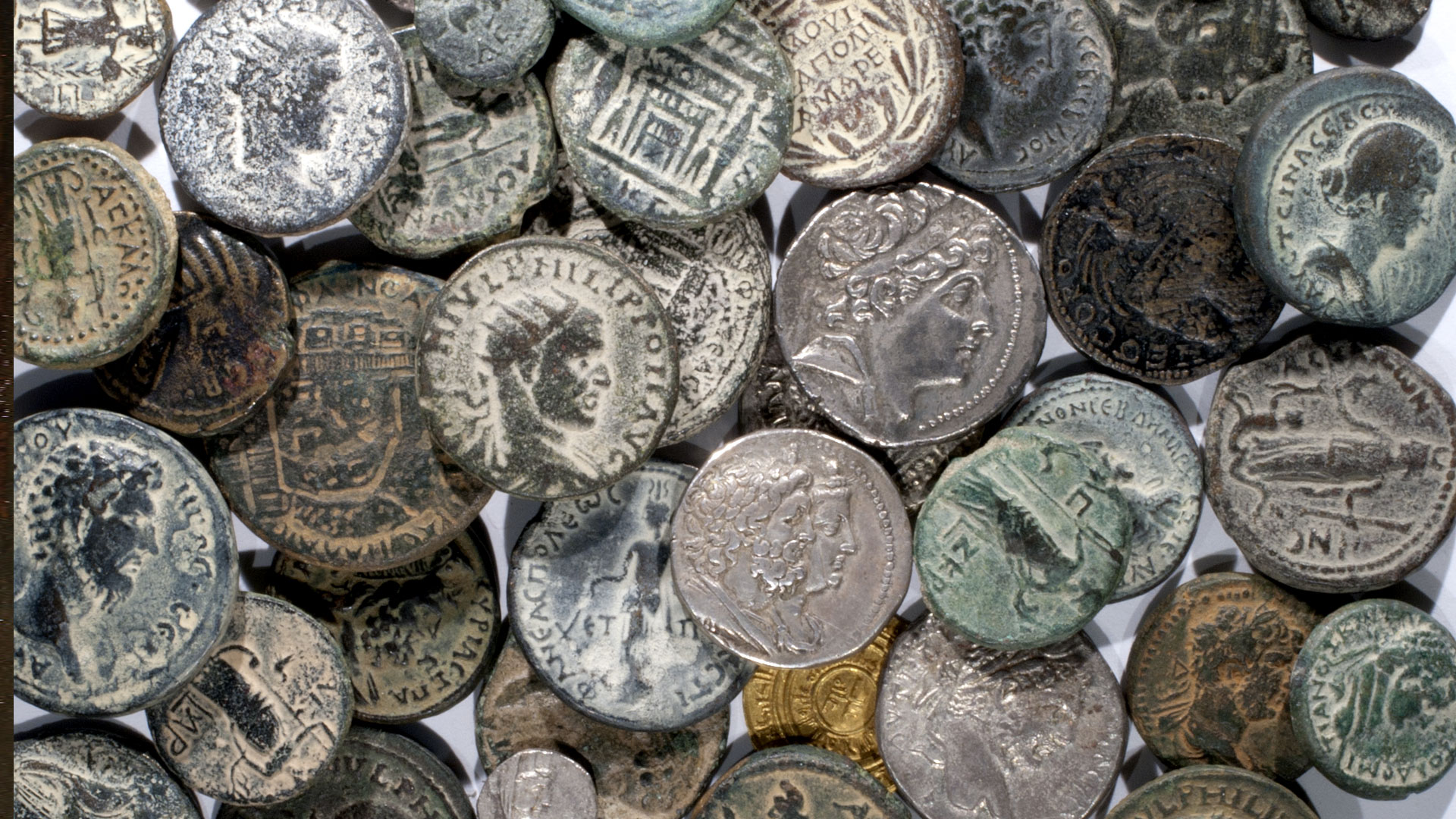 The Ya'akov Meshorer Numismatic Prize
The Ya'akov Meshorer Numismatic Prize is awarded by the Samuel and Saidye Bronfman Archaeology Wing, of the Israel Museum, Jerusalem. In 2001, thanks to the generous donations of numerous friends of the Israel Museum, the numismatic prize was inaugurated in his honor.
The award was established in recognition of Prof. Meshorer's achievements and contribution to the numismatic field. Numismatic scholars, researchers, and organizations that further numismatic research are all eligible for the prize.
Prof. Ya'akov Meshorer (1935–2004), collected antiquities and ancient coins, a passion and hobby of his since childhood. Even at a young age, his extraordinary ability to find coins won him the description of having "x-ray eyes". In December 1960, Ya'akov found an Archaic Athenian Tetradrachm (one of the oldest coins ever unearthed in Israel), near the site of the Binyanei Ha-Uma Convention Center. This coin became the subject of his first numismatic publication. A man of many nicknames, Yankele, or Mar Matbea (Mr. Coin), Meshorer joined the the Israel Museum staff in 1969 when he founded the numismatic department which he led until 1993. The department, built coin by coin, and eventually collection by collection, was donated to the Museum thanks to Ya'akov's tireless efforts together with the devotion of the donors. The Israel Museum's numismatic holdings make up the most important collection of Ancient Jewish coins in the world. In addition to contributing to the field of numismatics, Meshorer served as Chief Curator of the Samuel and Saidye Bronfman Archeology Wing from 1975–1982 and 1990–1996. He eventually retired in 2000.
Ya'akov Meshorer is the most prominent scholar of the second generation of Israeli numismatists. His contribution was duly recognized through several prestigious prizes, among them the Yad Ben-Zvi Prize in 2001, and the Archer Huntington Medal of the American Numismatic Society in the same year. Ancient Jewish numismatics were the focus of his studies; culminating in his book entitled: A Treasury of Ancient Jewish Coins from the Persian Period to Bar Kokhba, published in 2001.
Sadly, Yankele died in 2004 and is sorely missed.
---
Recipients of this prestigious prize are:
2017 Catharine C. Lorber
2013 Prof. Alla Kushnir-Stein
2008 Prof. Michael Metcalf
2006 Michel Amandry
2002 Dr. Andrew Burnett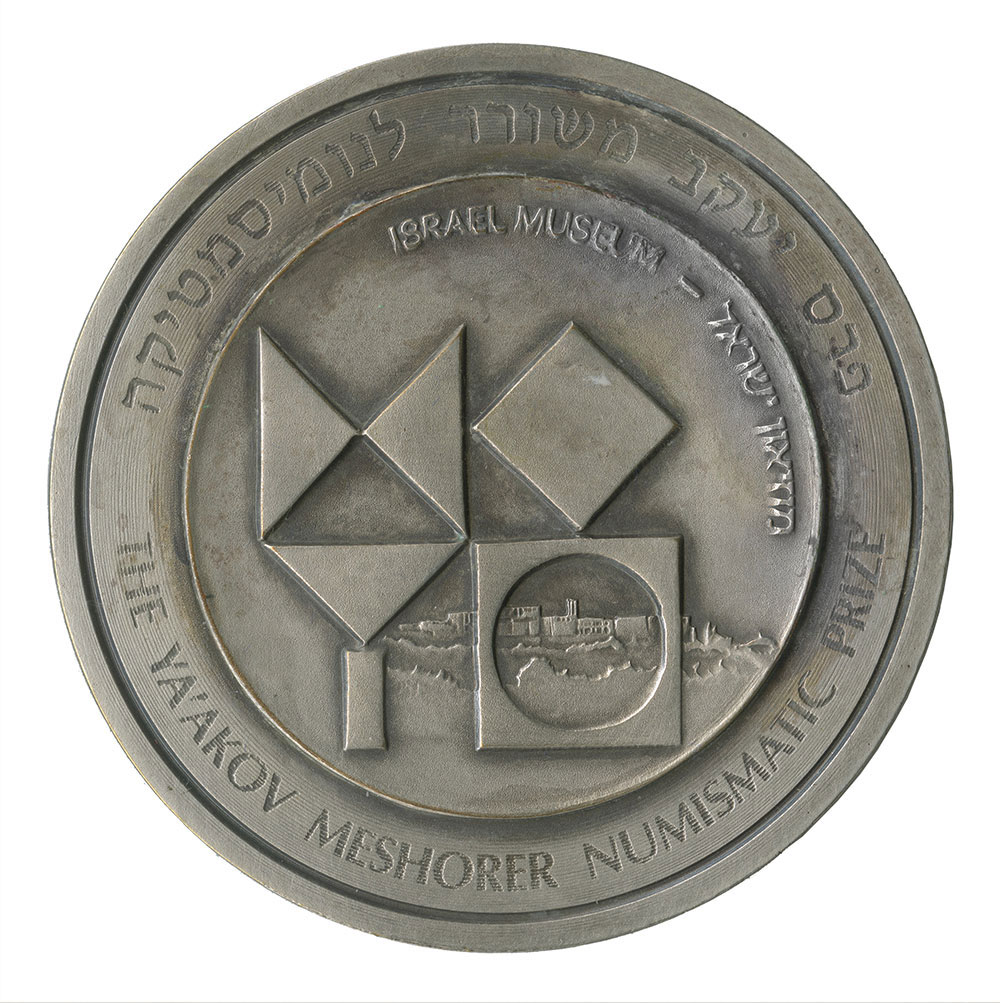 The Ya'akov Meshorer Numismatic Prize Medal

Banner image: Ongoing gift from the collection of Abraham D. Sofaer and Marian Scheuer Sofaer, Palo Alto, CA, to American Friends of the Israel Musem Photo (C) The Israel Museum, Jerusalem, by Peter Lanyi