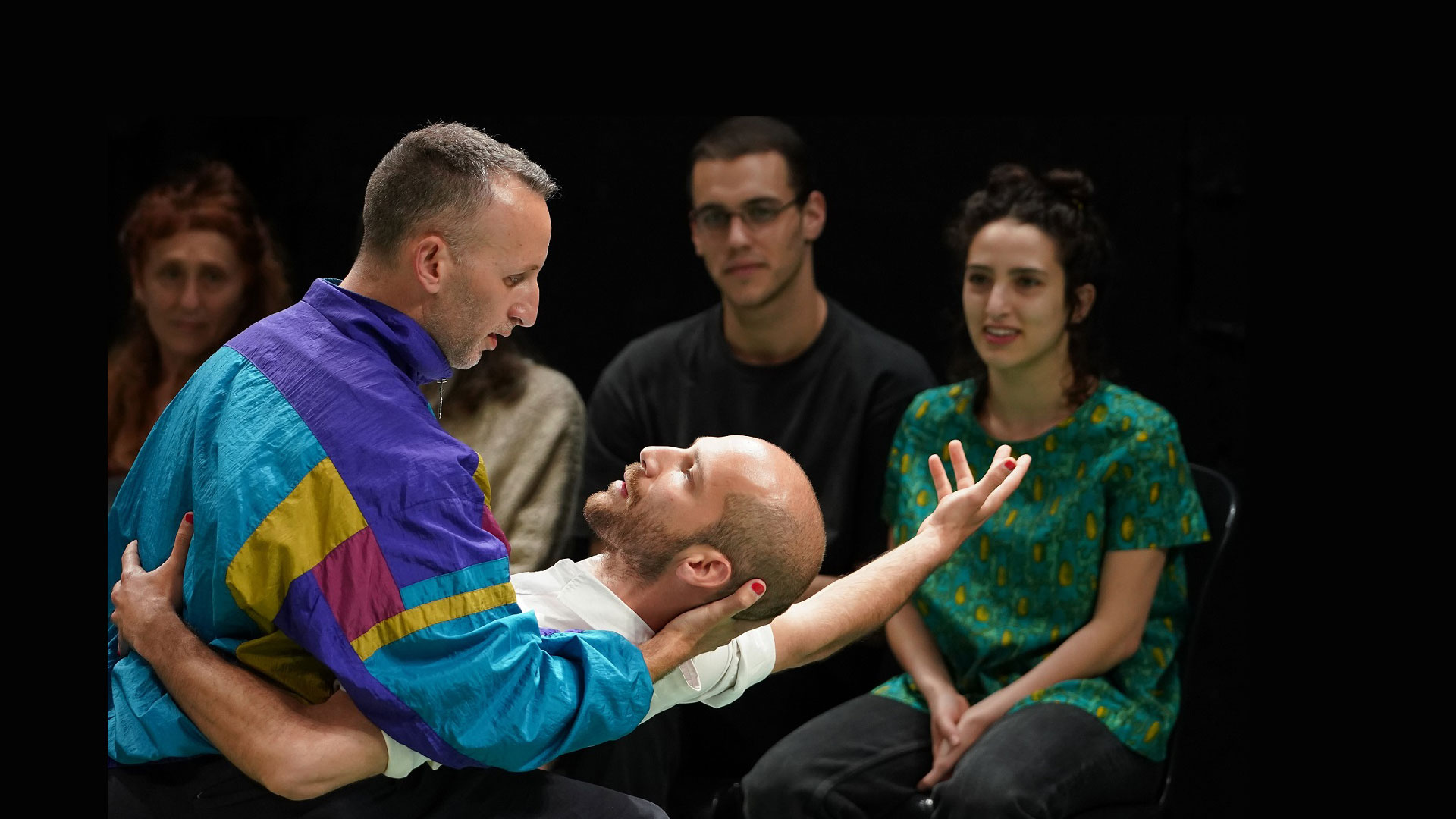 When Love Walked In
Yossi Berg and Oded Graf
Thursday, 28 Nov 2019, 20:00
Place: Israeli Art Collection Galleries
Price: NIS 65 | members NIS 50 | Soldiers, students, senior citizens NIS 55
The gap between the way love is presented in culture and the way it is experienced by individuals is the basis and inspiration for choreographers Yossi Berg and Oded Graf's new dance piece. The work is constructed as a series of short stories connected to each other by a body that is in search of intimacy. Three characters perform quasi-real and quasi-imaginary biographies. They oscillate between personal nostalgia and collective memory, they trace a lost reality, and dance to fill the gap between their inner world and the one outside, between who they were and who they are today. The past wanders around the space like a ghost, putting on and taking of the shape of songs that haunt you, and of bodies whose tangible memory has been imprinted on you.
. In this new piece, as in their previous works, Yossi Berg and Oded Graf continue their exploration of the essence of what it means to be human - to love, to get excited, to fail, to dream, to long for something, to belong and to be estranged. They would like to surface that which is evasive and undefined, and whose edges only art can touch.
The show is modular and adapts itself to changing spaces.The stage performances are the second phase in a project that started in the framework of the exhibition "There is a Light that Never Goes Out" at RawArt Gallery, Tel Aviv.
Concept & Choreography: Yossi Berg & Oded Graf
Creating performers: Ofri Mantell, Tal Adler Arieli, Yossi Berg
Musical advice & original score: Nadav Barnea
Costumes: Ilanit Shamia
Artistic Adviser: Rachel Erdos
Outside Eye: Ran Brown, Nava Zuckerman, Nir Segal

Yossi Berg & Oded Graf's Company is supported by: Rabinovich Foundation, Lottery Council for Culture & Arts,
Tel Aviv Municipality, Israel Ministry of Culture
Website: www.yossioded.com