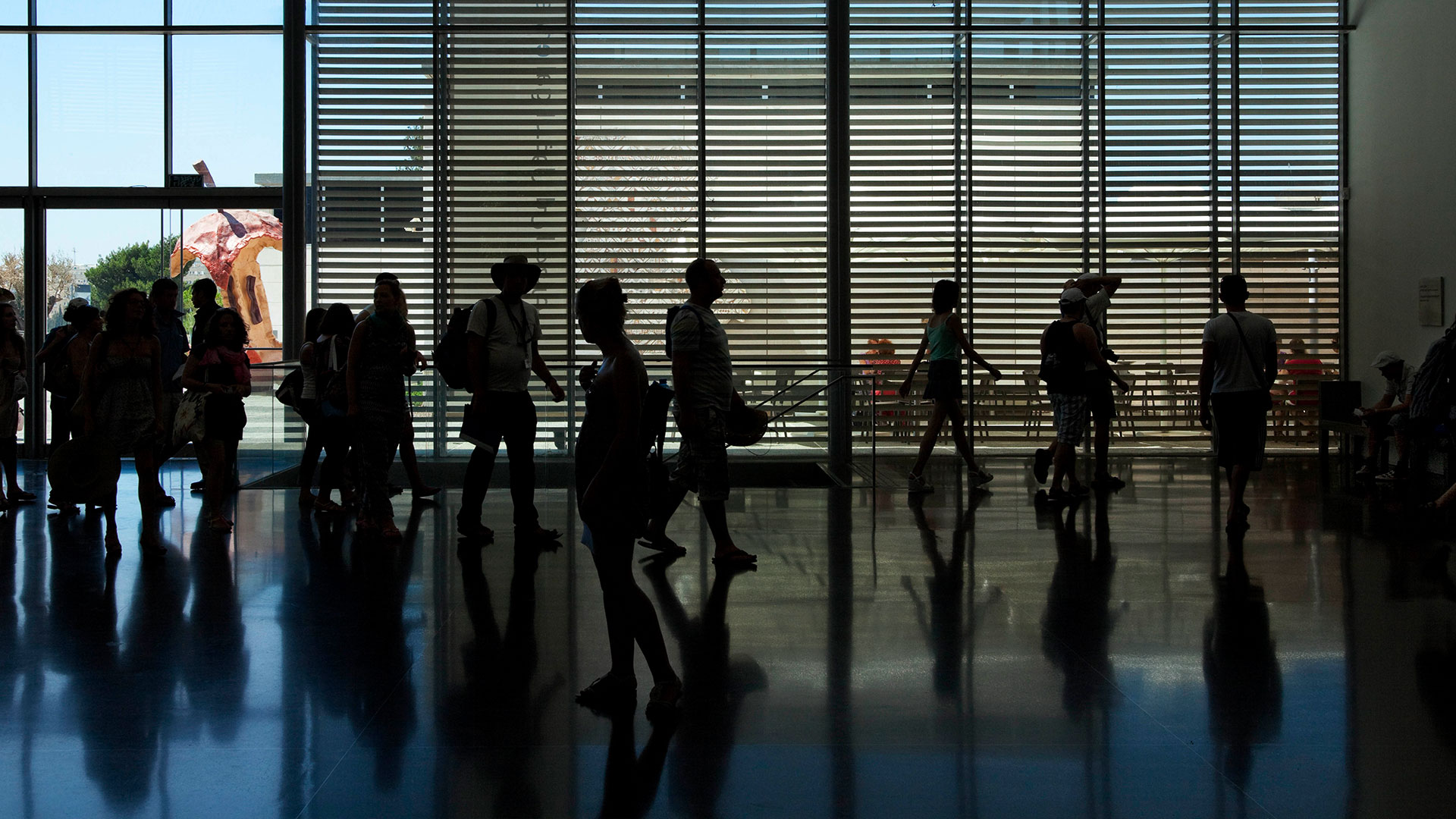 Services
Museum Information
Please feel free to contact Museum Information with any questions.
Tel: 02 670-8811 info@imj.org.il
---
Cloakroom and folding chairs
A cloakroom is available at the entrance hall. Please inquire at the Information Desk.
---
Wheelchairs and disabled access
Wheelchairs are available in the Entrance Pavilion. Please inquire at the Information Desk for details. Much of the Israel Museum is wheelchair-accessible, and an ongoing renovation program continues to improve access for the disabled. Wheelchair-accessible places include the entrance pavilion, the Shrine of the Book, and the Model of Jerusalem in the Second Temple Period. Download the PDF accessibility map of the campus. Accessibility in the Museum »
---
Parking
Parking available for Museum visitors. Limited number of parking spaces. Museum visitors are requested to retain entrance tickets, or receipts from Museum stores or restaurants for presentation at the exit booth of the parking lot. Bicycle parking Available in the entrance plaza of the Museum
---
Rules of conduct at the Museum
• Taking photos in the Museum is permitted for personal use only. It is strictly forbidden to take photos for commercial purposes or for advertising.
• It is absolutely forbidden to take photos in the Shrine of the Book.
• The use of tripods, flash, or other lighting equipment throughout the museum is strictly forbidden.
• The use of a selfie stick in the museum's galleries, changing exhibitions and permanent exhibitions is strictly forbidden. You can use selfie stick in the Art Garden and in the Jerusalem model.
• Microphones or speakers are strictly forbidden inside the galleries
• Firearms are not allowed in the Museum.
• Talking on a mobile phone, eating and drinking in the galleries are not allowed
• Bags (over A4 size) should be left in the cloakrooms
• Please fold baby carriages before going on escalators.
---