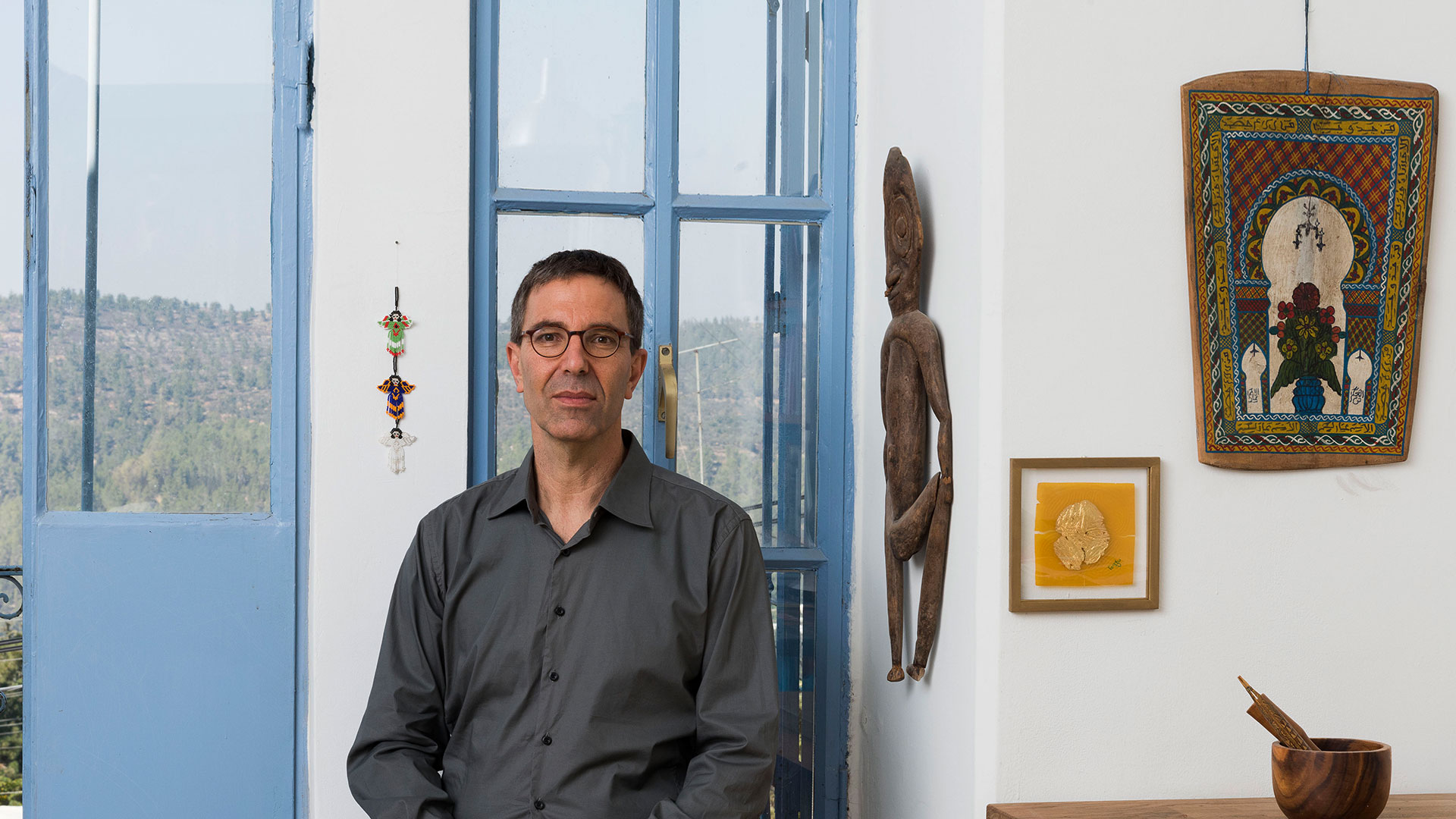 Professor Ido Bruno's address as he takes up his role as Director of the Israel Museum
Let's start with a great lie: that all my life I dreamed of running the Israel Museum. But that isn't so.
The small truth is that my life has been intertwined with this place in more ways that I can even comprehend. I started out here as a child in the classes of the Youth Wing where I learned from such extraordinary artists as Yocheved Weinfeld and Yossi Asher, whose teaching has remained with me until today. Later, when I came to work here in the 1980s, I also learned from Pesach Ruder, Nahum Slepak, Ruta, Suzanne Landau, and many other excellent people. During and after my academic studies, I got to know objects, spaces, and many people, and became profoundly attached to this place.
It was hard for me to decide what to say here. I wanted to present myself honestly with this address, yet without placing myself at the center.
The thought of engaging with this complex place moves me greatly, since I am so conscious of its many layers: creativity, culture, technology, a burning passion for material, shape, and color, as well as financing, and of course, people.
From all of these things, and many more I did not include, I have chosen just a few which are pertinent to the path we will be walking on together from this day forward.
As much as anything else, Museum work seems to be like a huge Hollywood film set: hundreds of people, scores of departments, functions, disciplines, communities, and sub-communities. Enormous bodies of knowledge acquired over decades, some of them from faraway lands, and some of them slowly accumulating within the Museum walls – all evolving in parallel, and eventually culminating like the tip of an iceberg, in the form of an exhibition or event. None of this can be accomplished without constantly refining the way we work together. I expect to be dealing with this regularly, and to learn, I hope, new and innovative ways for us to think and work together.
I would like to share with you a short story from the history of the Israel Museum.
Some of you probably know this story, but this time I will start at the end - and the ending is that on a high hill, in a certain city of special importance to many people, stands a museum. And in that museum there are many treasures, and some excellent, professional people who guard and nurture those treasures, and ensure that they are well preserved, and that when people come to see them, all is pleasant, beautiful, comfortable, and safe.
And to the west of the Museum buildings lies a garden, an Art Garden.
And the Art Garden is more than beautiful. The sculptures seem to breathe in the mountain air, and those who come to visit the sculptures afford them great respect, because the sculptures are not only beautiful in their own right, but were arranged by a loving hand, a hand that steadied them and created a special environment for them: a crescent-shaped wall with precise slopes, white gravel spaces, and man-made topography that does not push or impose itself on the forces of nature, but rather supports and empowers it, enabling people and sculptures to enjoy each other in the act of creation. And this wonderful garden, built more than 50 years ago, still stirs and delights art lovers, young and old: its beauty has not diminished; its light has not faded. This Garden has its own short story from its early days, a story I love to remember with its own marvelous lesson.
And now I come to the short story - in 1960, some 57 years ago, four people came to this garden on a cold and dark morning, before it had become a garden and was still only a windswept hillside. One was named Karl Katz, another Ralph Goldman, a third went by the name of Billy Rose, and the fourth was Isamu Noguchi. They came to visit because a short time earlier, Noguchi, a Japanese–American landscape sculptor and architect, had been asked to design a sculpture garden for the works that Billy Rose was donating from his private collection – a Sculpture Garden for a new Museum in Jerusalem; a new Museum for a young state.
Noguchi came up with a set of plans, and had a beautiful idea that came to mind as he worked on the project in his studio in the United States: a series of walls of differing heights, ostensibly scattered randomly over an area of ​​about 20 dunams, (seven acres) serving as various backdrops for the sculptures in the garden; a kind of archaeological site where some of the walls looked like ruins.
The quartet slowly climbed the hill, looking west toward the Hebrew University in its new location on Givat Ram. Noguchi stood silent for a long time, then slowly ripped the plans he had brought with him into tiny pieces and let them be carried away by the wind. He explained that all his plans were wrong, and now that he saw and felt the place, he must return to the drawing board to plan something entirely different.
The end of the story lies here in the Museum in the form of the Art Garden: its crescent-shaped hills, its wild retaining walls; its gravel; and its landscape.
The moral of the story almost does not have to be spelled out. You have to dream, and plan, lay down lines on paper, and share your ideas with the room. But you have to be in the place itself, feel it as it really is, and as it wants to be, and be ready to rethink and plan something else entirely.
I have known this story for many years and it has accompanied me in my work as a curator and designer. It will certainly continue to follow me in my new role here as well.