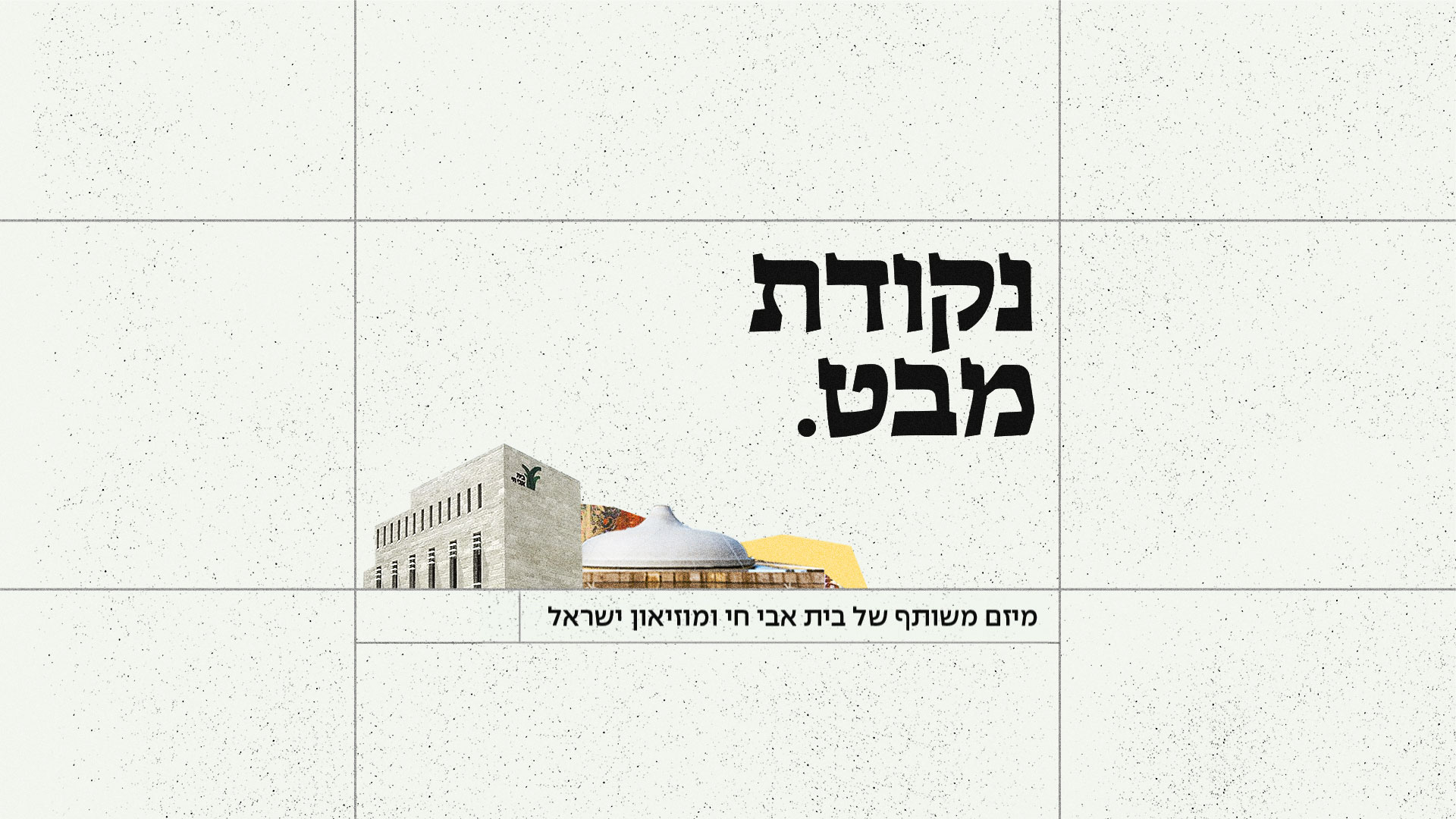 Point of View | Tu BiShvat: New Year for Trees
A series of short films on themes related to the Jewish holidays, through the prism of art in The Israel Museum, Jerusalem
A joint project of Beit Avi Chai and the Israel Museum
To add subtitles press Settings -> Subtitles -> English
How did Tu BiShvat become an Israeli holiday, a national tree-planting day rather than a date in religious agricultural law?
And how have Israeli artistic views of working the land evolved over the generations?
A look at key artifacts and artworks from the Israel Museum collections sheds light on this transformation.
Presented by Romy Neumark
Directed and edited by Alon Levi
Israel Museum staff: Einav Ziv Ayalon, Neta Cohen, Dr. Rachel Sarfati, Dr. Haim Gitler, Tamar Manor-Friedman, Efrat Klipshtein, Sharon Weiser-Ferguson, Timna Seligman, Tali Sharvit, Inbal Gerzon, Felix Spivak , Oleg Kalashnikov, Chen Tuvia-Mellul, Miki Joelson, Anna Nizza, Shlomit Dror , Daniel Galperin, Shlomit Steinberg , Rami Tareef , Amitai Mendelsohn , Rotem Zuta , Osnat Sirkin , Dudi Mevorach, Morag Wilhelm, Elie Posner, Ofrit Rosenberg, Revital Mazover, Anna Barber, Yael Barschak, Ronna Cohen- Morad, Ben Yishai Danieli, Aviv David
Beit Avi Chai Staff: Dr. David Rozenson, Noam Novick, Amichai Chasson, Eyal Levit, Shachar Montlake, Avishai Huri, Ran Zeira, Sharon Gini , Gabriel Vinocur, Matan Chaim, Omrie Levi
Production Staff: Yinon Slotzky, Yoni Robbins, Nir Ariel, Shmulik Twig, Iddo Inbar, Danny Hanoch, Maxim Ivanov, Asaf Averjil, Youval Berkovits, , Vered Bashan, Yuval Almog, , Maor Rubin