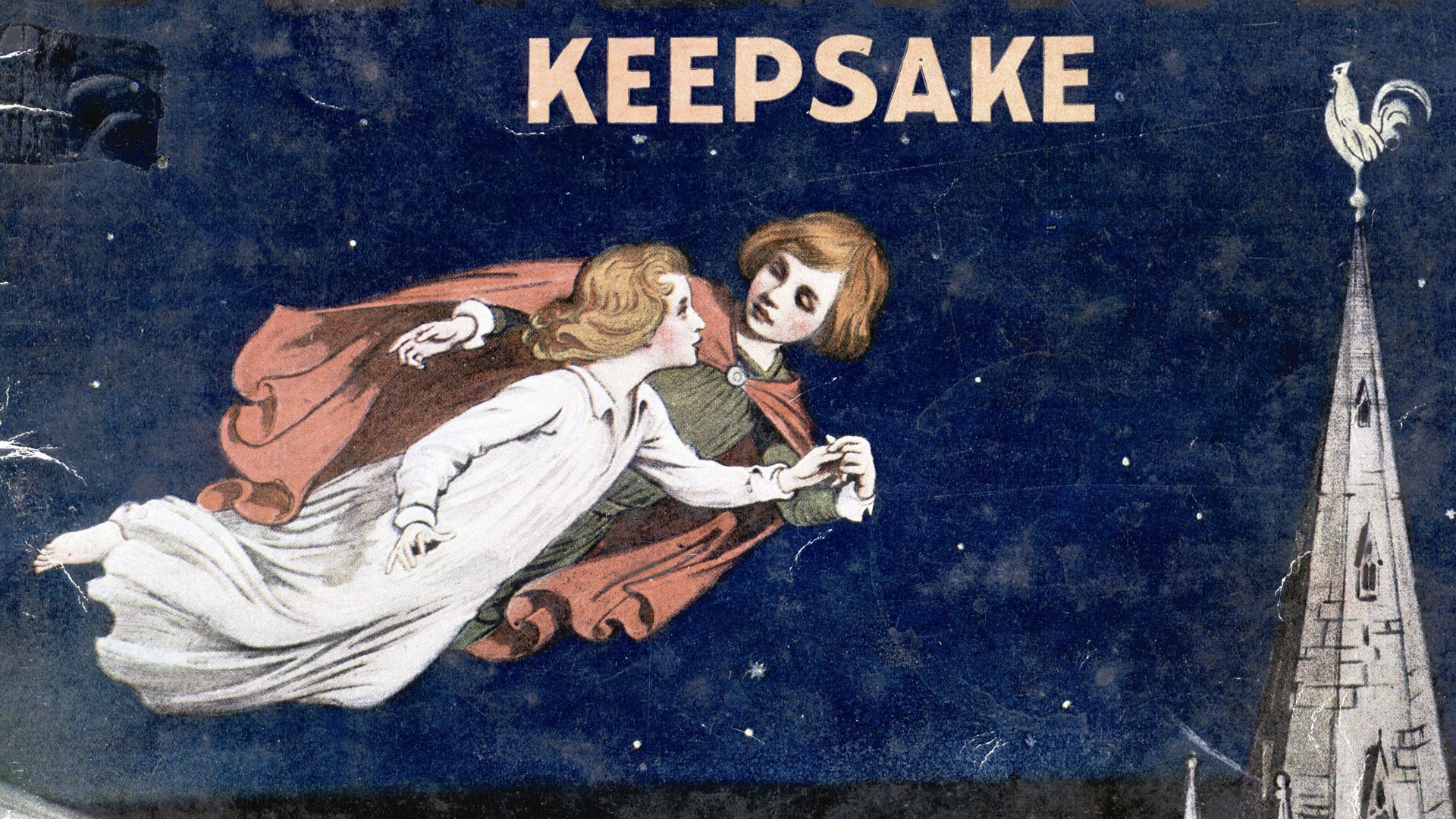 Peter Pan
---
James Matthew Barrie and the Birth of Peter Pan
J. M. Barrie (1860–1937), the author of Peter Pan, was born in Kirriemuir, Scotland. When he was only six years old, his older brother David was killed in a skating accident, which drove his mother into a deep depression. James spent the rest of his childhood desperately trying to reconnect with her. David's death became a source of inspiration, implanting in Barrie's mind and soul a fear of growing up and the concept of the eternal boy. Storytelling became the core of his identity, and from a young age, he aspired to become a writer. His rise to fame as an author and dramatist was quick and indisputable.
In 1897, Barrie befriended three little boys of the Llewelyn Davies Family. Their close relationship served as the final catalyst needed to spark the creation of the ultimate eternal boy: Peter Pan. As the books exhibited here show, Peter's story and character underwent many transformations over the years, both in Barrie's own writing and in adaptations by others.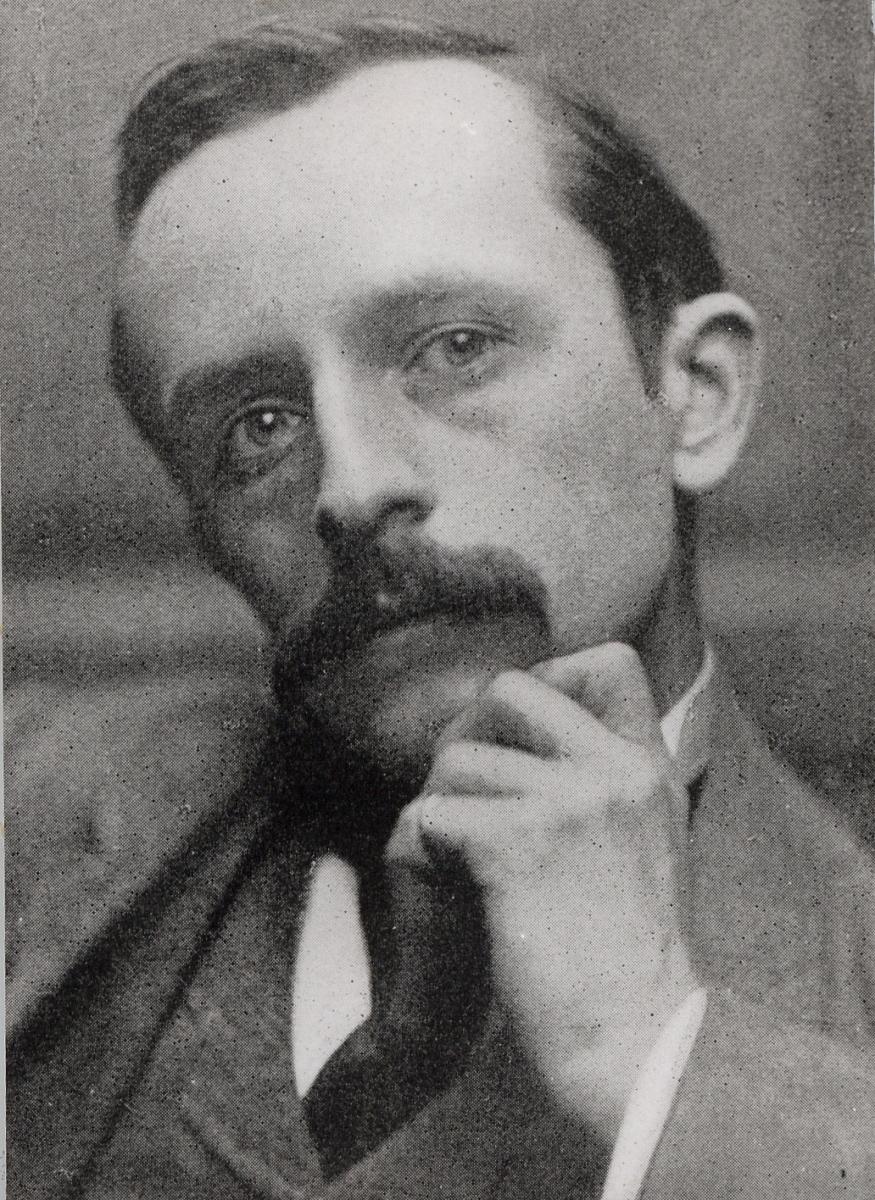 James Matthew Barrie, ca. 1905, Collection of the Great Ormond Street Hospital for Children, London
Peter Pan in Kensington Gardens
Peter Pan first appeared in 1902 in a chapter of Barrie's novel The Little White Bird. In 1906 the chapter was published separately as Peter Pan in Kensington Gardens, illustrated by the renowned artist Arthur Rackham (1867–1939). Rackham's exquisite drawings fill out many of the details missing in Barrie's improbable, fantastical text. In this version of the story, Peter Pan is only seven days old when he decides to escape his adult fate by flying off to Kensington Gardens. He remains on the island with the fairies until they grant his wish to return home. Upon arriving, he finds the nursery windows firmly locked and his mother cradling a new baby in her arms. Heartbroken, he flies back to Kensington Gardens, where he remains in his infant state to this day.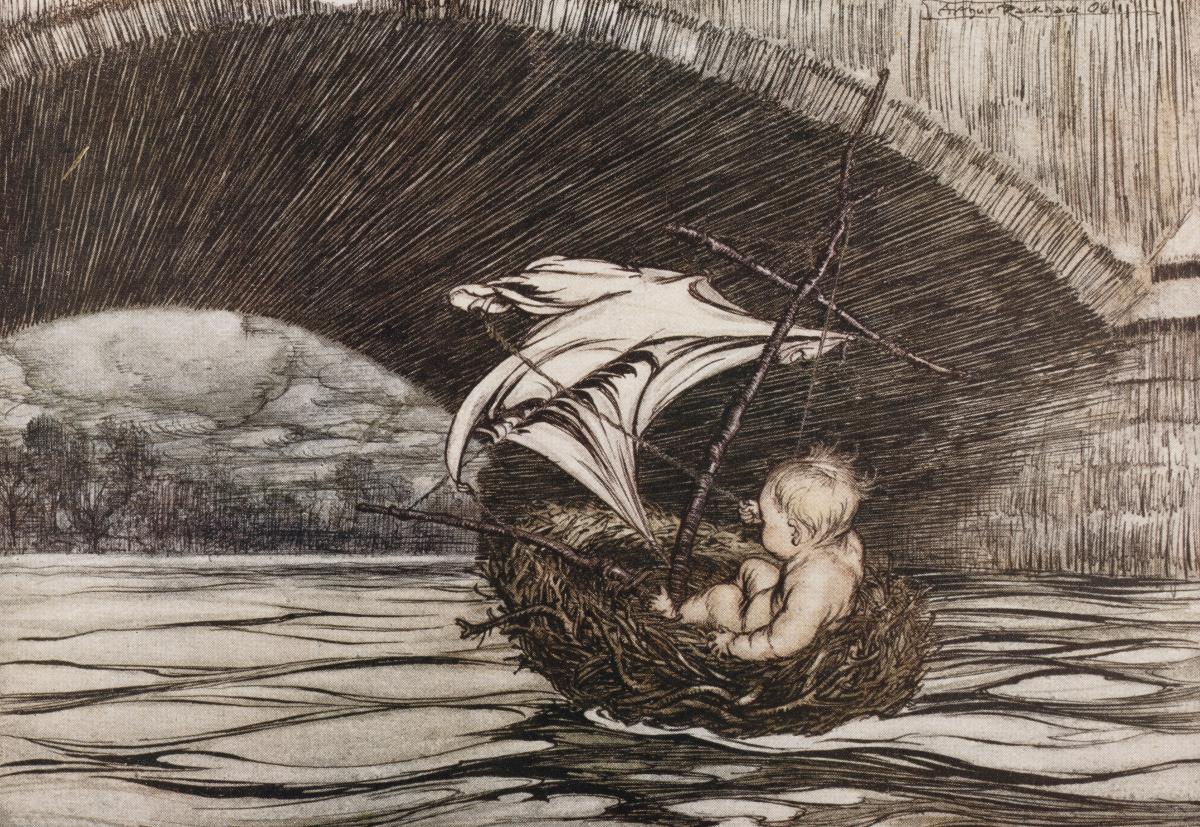 Peter Pan sailing, Peter Pan in Kensington Gardens, J. M. Barrie, Illustrated by Arthur Rackham, London: Hodder and Stoughton, no date. The Israel Museum, Jerusalem, Youth Wing Illustration Library
Peter and Pan
Peter Pan, whose name and figure drew inspiration from the ancient god Pan, was not the only artistic creation of the Victorian (1837–1901) and Edwardian (1901–1910) eras to reference this pastoral deity. When he first appeared in 1902, Britain was at the height of a long process of industrialization that had wreaked ecological havoc and was accompanied by social and cultural upheaval. Since much of the population lived in cold, alienating cities, it is not surprising that Pan, the ancient nature god, was enthusiastically embraced. .
Barrie's Peter is not the classical goat-god, but rather his young and attractive Edwardian counterpart. Like Pan, Peter embodies extreme contrasts, coupling moral ambiguity and violence with bravery, self-sacrifice, and reckless joy. He, too, is motherless and lives outside the civilized world. Finally, Peter, like Pan, lords over nature and ensures life and fertility with music and sound, yet eludes growth and change himself, serving merely as a catalyst for the development of others.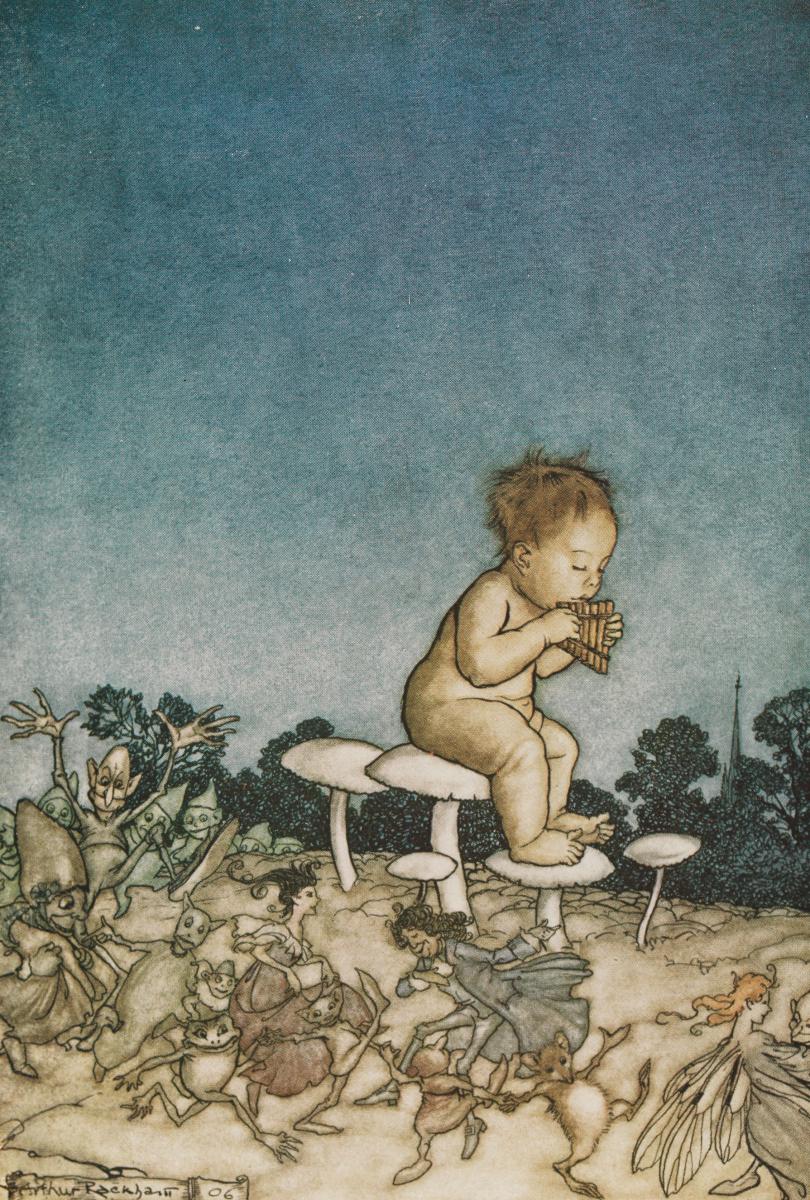 Peter Pan is the fairies' orchestra, Peter Pan in Kensington Gardens, J. M. Barrie, Illustrated by Arthur Rackham, London: Hodder and Stoughton, no date. The Israel Museum, Jerusalem, Youth Wing Illustration Library
Dear Peter Pan.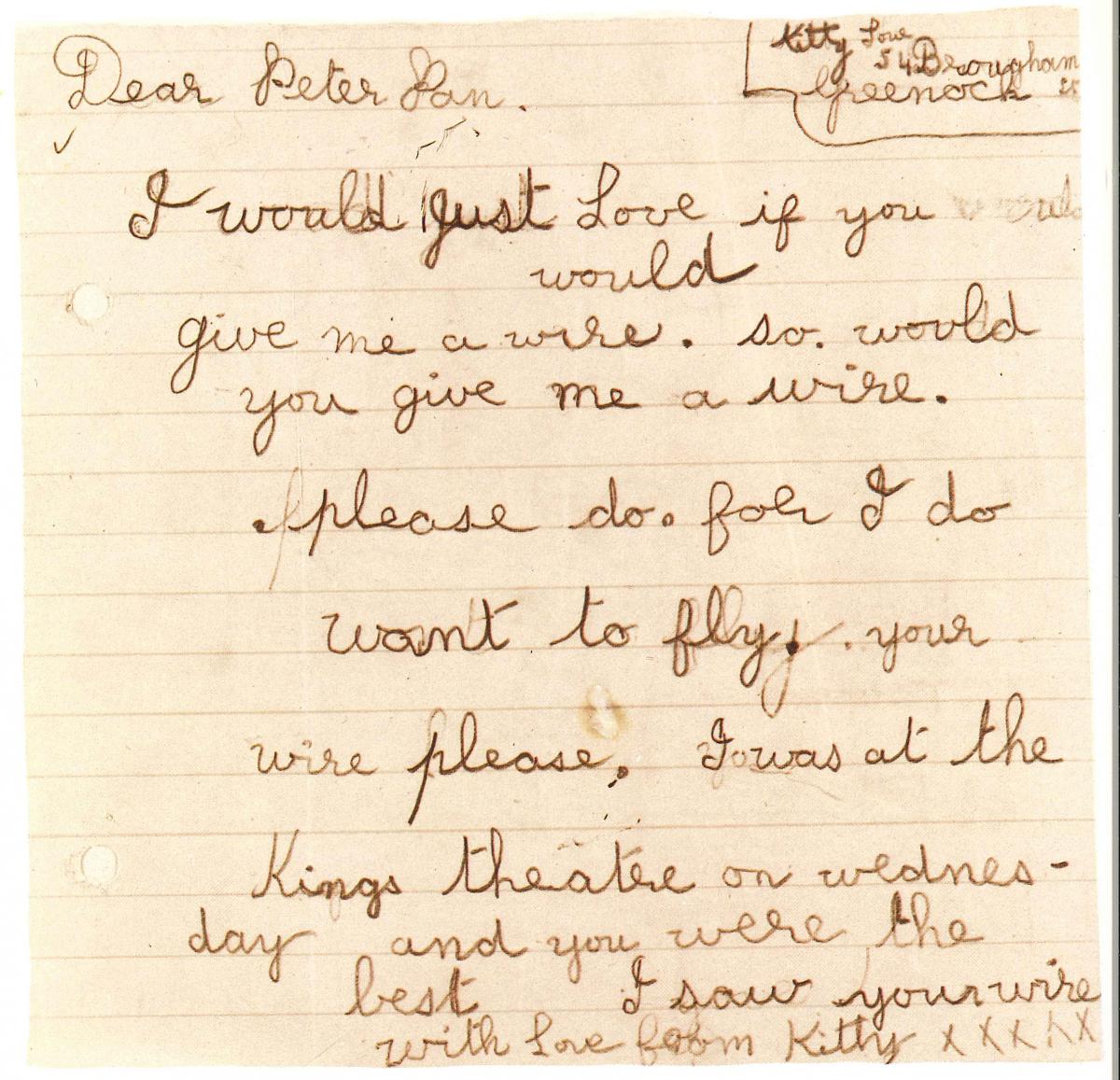 Kitty Love
54 Brougham St., Greenock
"Dear Peter Pan,
I would just love if you would give me a wire. So, would you give me a wire. Please do. For I do want to fly. Your wire please. I was at the King's Theatre on Wednesday and you were the best. I saw your wire.
With Love from Kitty XXXXX"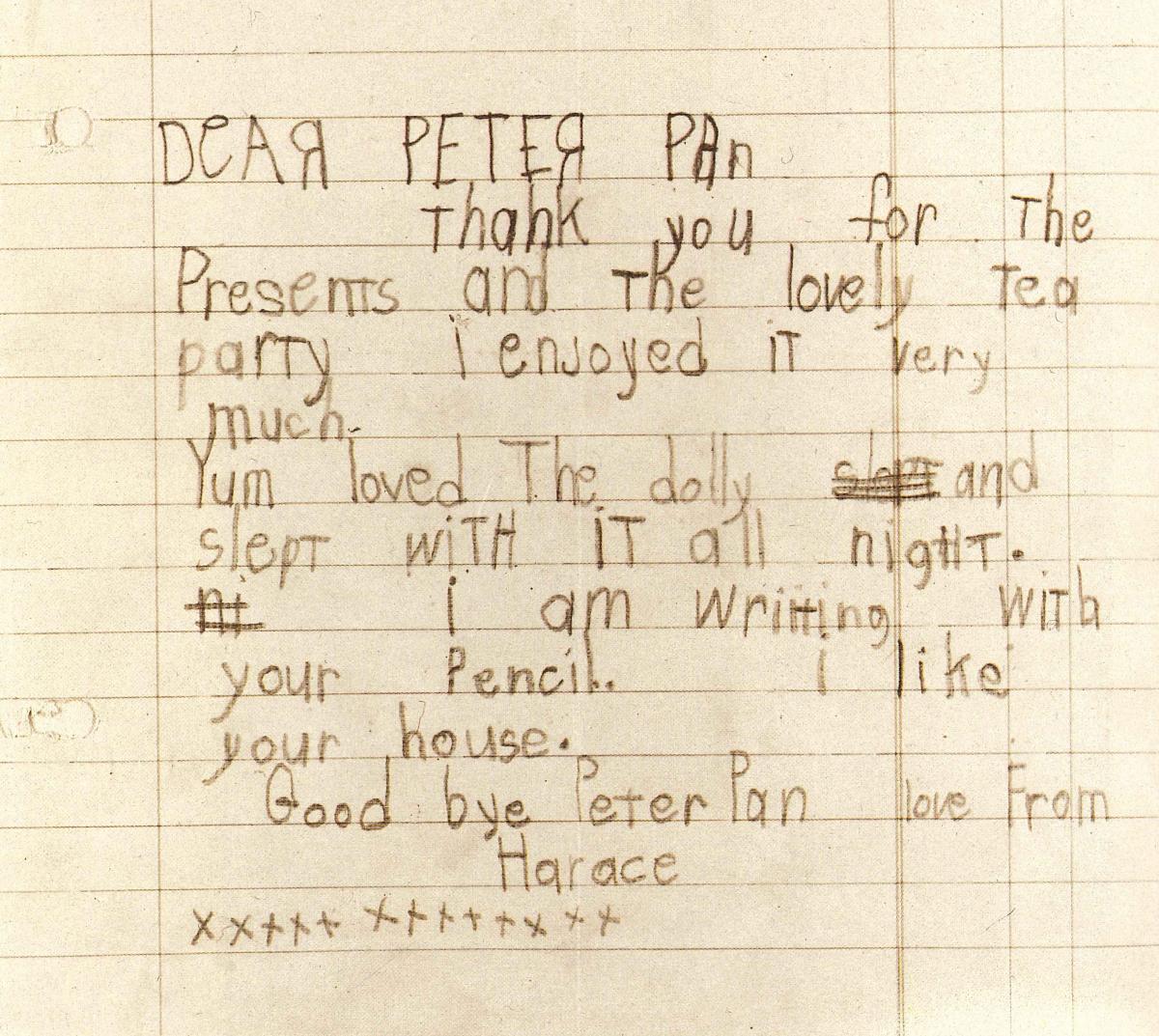 "Dear Peter Pan,
Thank you for the Presents and the lovely tea party. I enjoyed it very much. Yum loved the dolly and slept with it all night. I am writing with your Pencil. I like your house.
Good bye Peter Pan
Love from Harace XXXXXXXXXXXX"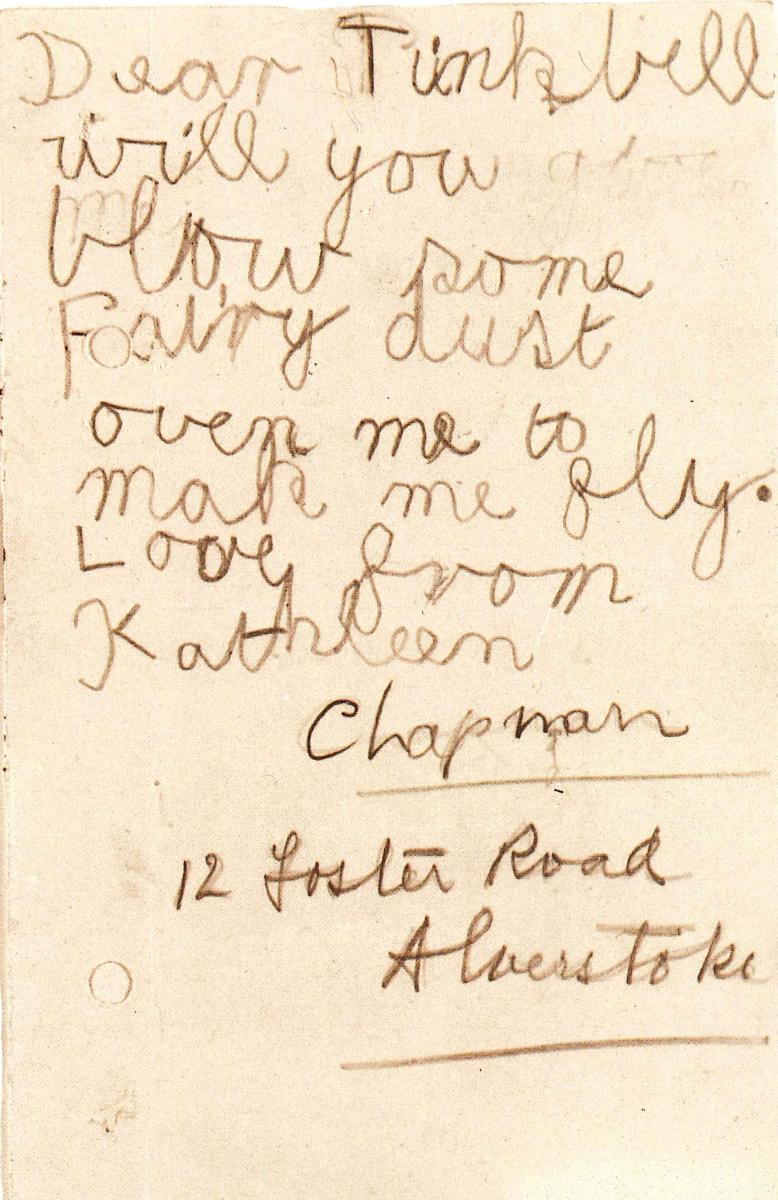 "Dear Tinkbell,
Will you blow some Fairy dust over me to make me fly?
Love from,
Kathleen Chapman
12 Foster Road
Alverstoke"
---
A New Arcadia
In creating the myth of Peter Pan, Barrie turned not only to Greek mythology, but also to the stories of his childhood, replacing the satyrs, sileni, and nymphs of antiquity with the dark and dangerous fairies of British lore. To these, Barrie soon added the pirates, mermaids, "redskins," and wild beasts popular in the children's literature of the time. Peter Pan is the lord of Neverland, a fairytale kingdom that exists on the margins, a borderland between sleep and waking, between life and death, between fiction and reality. It is consistent with the Edwardian search for an "enchanted garden," an anti-industrial Arcadia removed from the actual wilderness to an impossible terrain of make-believe. By placing Peter Pan in Neverland, as opposed to an Anglicized version of Greek Arcadia, Barrie spoke to the sensitivities of his time, since for the general public, the concept of fairies was still very real and relevant, not just in the nursery but also in scientific and theological discourse.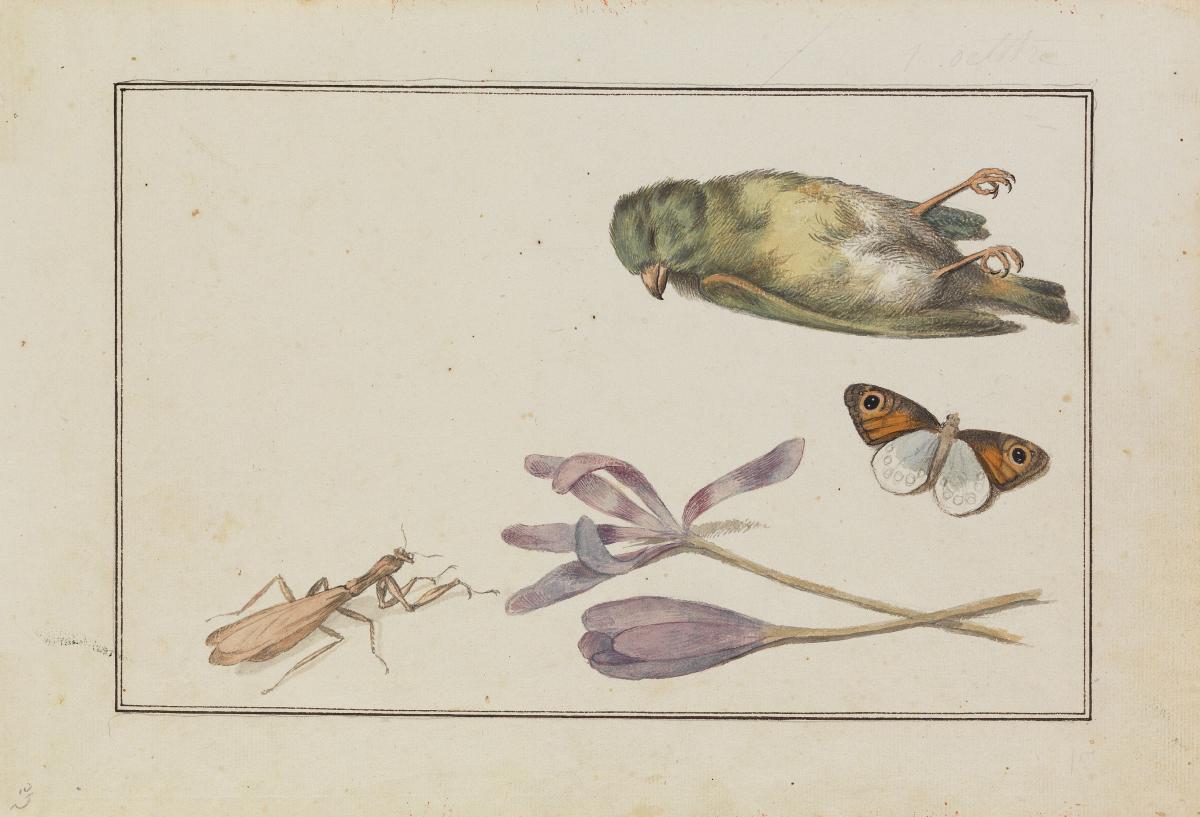 Untitled,Unknown artist, Watercolor and ink on paper, The Israel Museum, Jerusalem, Gift of Stephen Spector, New York, through the America-Israel Cultural Foundation
Fairies under the Microscope
By the late 19th century, nature had become the object of intense spiritual debate and anxiety. Darwin's theory of evolution and the heated discussion of his ideas reshaped the way humans saw themselves and the natural world around them. Science, rather than folklore, became the primary means of explaining both natural and unnatural phenomena and experiences, while fairies were gradually relegated to the realm of the nursery and superstition. This process, however, did not go unlamented or unopposed. While an increasingly literate population of educated individuals seeking knowledge in both the arts and the sciences contributed to the dissemination of scientific learning, fairy lore, mysticism, and the occult were on the rise. Just as the concept of fairies offered a means of imaginatively conceptualizing the natural world as a place of minute wonders, the popularization of the microscope posited the existence of a miniature world of enchantment in which fairies were replaced by bacteria. The veil between the two worlds thinned, with each drawing on the other for inspiration and validation.
The story of two cousins who were almost as mischievous as fairies themselves

Left: In Fairyland: A Series of Pictures from the Elf-World, Illustrated by Richard Doyle, Poem by William Allingham, London: Longmans, Green, and Co., 1875, The Israel Museum, Jerusalem, Youth Wing Illustration Library. Right: Seibert microscope England, 1884, Collection of Prof. Yuval Goren, Mevaseret Zion
---
Disney's Green Imp
Peter Pan's most iconic image is undoubtedly that of the impish child dressed in green in Walt Disney's animated film (1953). Disney sought to realize Barrie's dream for Peter Pan, which in his mind remained unfulfilled on stage, and claimed that animation, with its innate ability to break down spatial boundaries and create fantastic worlds, was the only appropriate cinematic genre for the story. Though the animated film presents a diluted, almost slapstick version of the original, much of Peter Pan's character and the leading themes in the book remain. Peter is still the boisterous sprite who refuses to succumb to society's boundaries, rejecting adulthood, sexuality, and morality in favor of a static, make-believe, liminal world in which he can play king.
Your browser does not support the audio element.
Original Concept Art
In animation, as in other fields, preliminary images known as "concept art" are produced to set the tone and serve as a basis for future work on the project. At Walt Disney Studios, the concept art for Peter Pan was entrusted to two artists: Mary Blair (1911–1978) and David Hall (1905–1964). Blair was born in Oklahoma and began her career as a watercolorist. Hall was born in Ireland and immigrated to the United States as a child, but in Disney's mind, his style lent a measure of British sensitivity to the film. Both artists also worked on Alice in Wonderland, as well as other films produced by Disney Studios.