The Percia Schimmel Prize
The Percia Schimmel Prize is awarded by The Samuel and Saidye Bronfman Archaeology Wing of the Israel Museum, Jerusalem. This prestigious award was created in 1979 with the support of Mr. Norbert Schimmel, in honor of his mother, Mrs. Percia Schimmel.
The prize is awarded for outstanding accomplishment in the archaeology of Eretz Israel and the Lands of the Bible and for important achievements in closely related fields.
The prize is awarded to archaeologists from Israel and other nationalities as well as institutions furthering archaeological research in the relevant field.
---
Recipients of this prestigious prize are:
2016 Prof. Lawrence E. Stager
2014 Prof. David Ussishkin
2007 Prof. Amihai Mazar
2004 Prof. Seymour (Sy) Gitin
2001 Prof. Elisha Linder
2000 Prof. Amnon Ben-Tor
1997 Prof. Joseph Naveh
1995 Dr. Levi Yitzhak Rahmani
1994 Prof.Ephraim Stern
1993 Prof. Pirhiya Beck
1992 Prof. Myriam Rosen-Ayalon
1991 Prof. Trude Dothan
1989 Dr. Peter Roger Stuart Moorey
1988 Prof. Moshe Dothan
1987 École Biblique et Archéologique Française in Jerusalem and its scholars
1986 Dr. Gladys Weinberg, Prof. Saul Weinberg
1985 Dr. Claire Epstein
1984 Prof. Helene J. Kantor, Prof. Avraham Biran
1983 Prof. Yigael Yadin, Dr. Jean Perrot
1982 Mr. Joseph Aviram, Prof. William G. Dever
1981 Prof. Ruth Amiran
1980 Prof. Frank M. Cross, Prof. Benjamin Mazar
1979 Prof. Richard D. Barnett, Prof. Nahman Avigad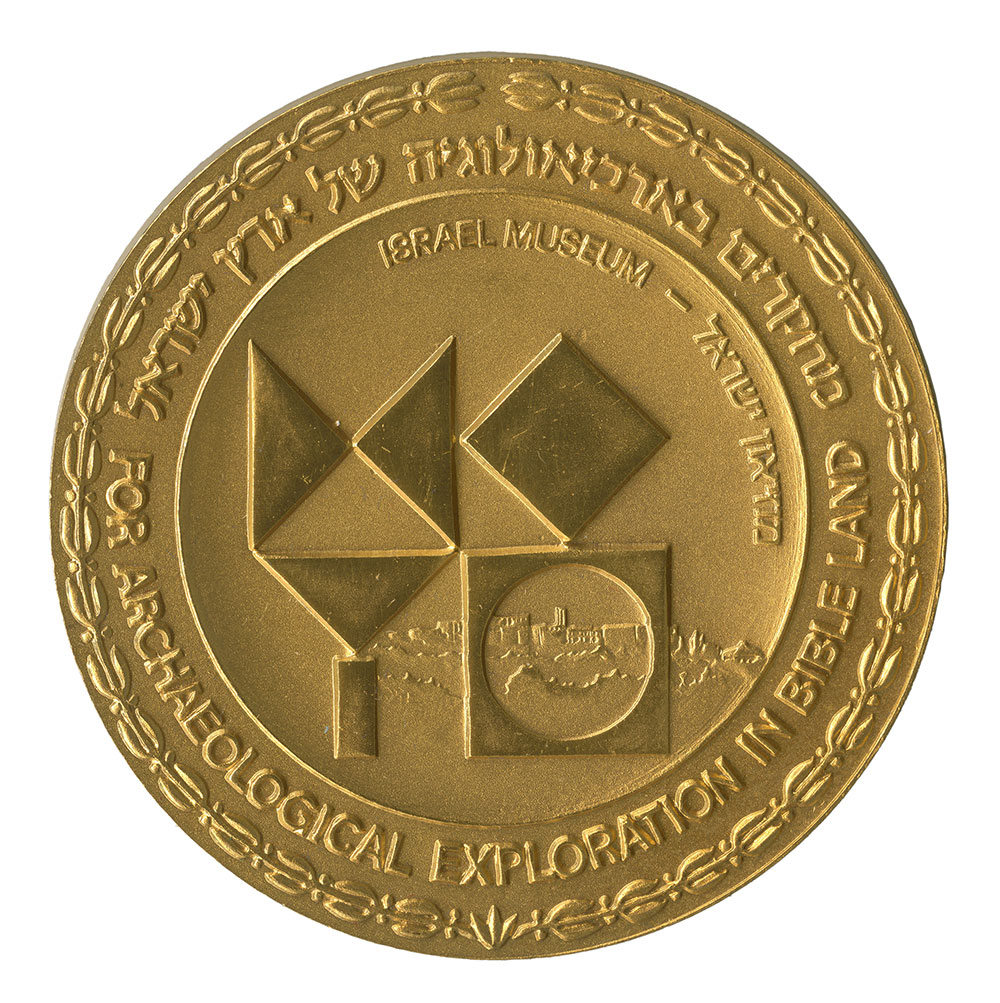 The Percia Schimmel Prize Medal
Banner image: Decorations from an elaborate pagan coffin. Za'aquqa, near Maresha, 3rd century BCE, terracotta and pigment. Gift of The Boxenbaum-Neta Fund, Jerusalem. Photo © The Israel Museum, Jerusalem/ by Meidad Suchowolski