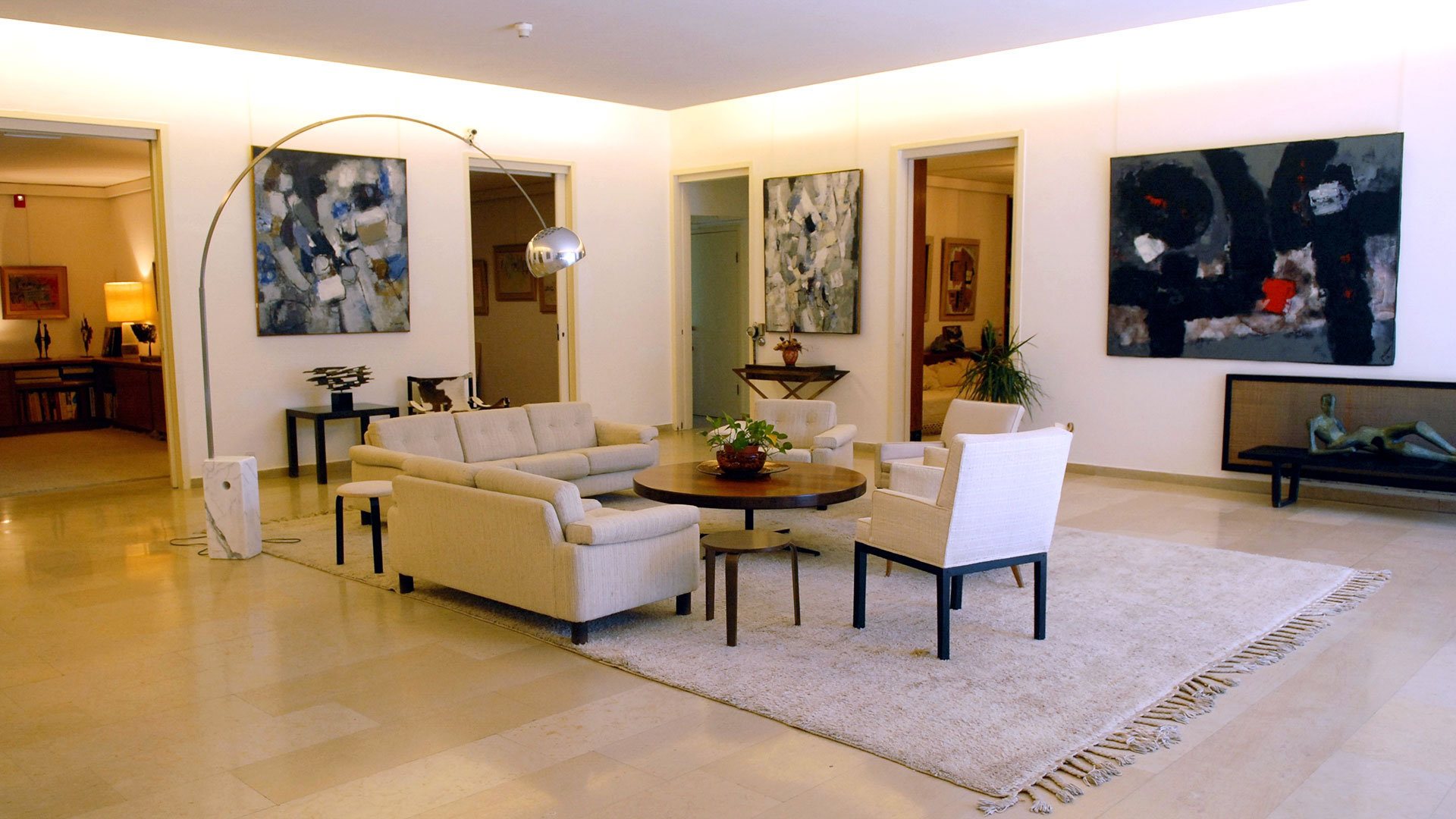 Now Hiring
The Israel Museum's Fine Arts Wing is seeking a
Curator of Contemporary Art
Employment: Full-time
Salary degree range: 41–42
Responsible to: Chief Curator of Fine Arts
Job Description
Overseeing the Museum's collection of contemporary art and developing the collection through interaction with artists, collectors, and donors as well as with professional colleagues in museums and galleries in Israel and worldwide.
Initiating and curating exhibitions from the department's collections and with loans from sources of contemporary art worldwide
Conducting research, writing catalogue texts, publishing papers
Circulating the department's exhibitions to museums abroad
Overseeing the ongoing work of the department (loans, acquisitions, correspondence, contact with scholars and donors, registering and digitizing holdings, etc.)
Initiating and developing events, collaborations between institutions, symposia, etc. in the field of contemporary art and culture
Qualifications
Master's degree in Art History or related studies.
Significant experience in curating large-scale contemporary art exhibitions
Thorough knowledge of international contemporary art and culture and experience working with artists, museums, galleries, and private collections
Understanding of contemporary museology and of the discourse relating to the future of museums
Broad general knowledge in the field of humanities
Original, creative thinking and experience in writing interpretative and scholarly texts in the field of contemporary art
Excellent oral and written skills in English; substantial experience in public presentations
Experience in project and staff management
Excellent interpersonal skills, experience in team work and working under pressure
Knowledge of Hebrew a significant advantage
Additional languages an advantage
Residency in Israel (while fulfilling the position)
The first two are essential requirements.
Please submit your application proposal together with a current resume at jobs88@imj.org.i until 7.11.2021
---
The Israel Museum's Fine Arts Wing is seeking a
Curator of Photography
Full-time position
Rank: 41–42
Responsible to: Chief Curator of Fine Arts
Job Description
Developing the collection of the Museum's Photography Department through contacts with artists, collectors, gallery owners, donors, and local and international colleagues
Initiating and curating exhibitions based on the department's holdings as well as Israeli and international loans
Research and writing texts for exhibitions and for department publications
Circulating the department's exhibitions to museums abroad
Overseeing the ongoing work of the department (loans, acquisitions, correspondence, contact with scholars, donors, and so on, registering and digitizing holdings, etc.)
Initiating and developing events, prizes, inter-institutional collaborations, lectures, conferences, and so on
Professional supervision and shepherding of the department's staff
Requirements
Master's degree in art history or cultural studies. Studies in areas related to photography an advantage
Proven experience in curating exhibitions of contemporary and historical photography (themed exhibitions; solo and group shows)
Extensive knowledge of the history of Israeli and world photography
Extensive knowledge of photographic techniques, past and present
Originality, creativity, experience in written research and interpretation in the field
Excellent written and oral skills in English; substantial experience in public presentations
Experience in project and staff management
Excellent interpersonal skills, experience in team work and working under pressure
Knowledge of Hebrew a significant advantage
Additional languages an advantage
Residency in Israel (while fulfilling the position)
The first two requirements are essential.
To apply, please send your CV to ­­­­­­jobs89@imj.org.il before 7.11.2021
---
Sincerely,
The Human Resources Department