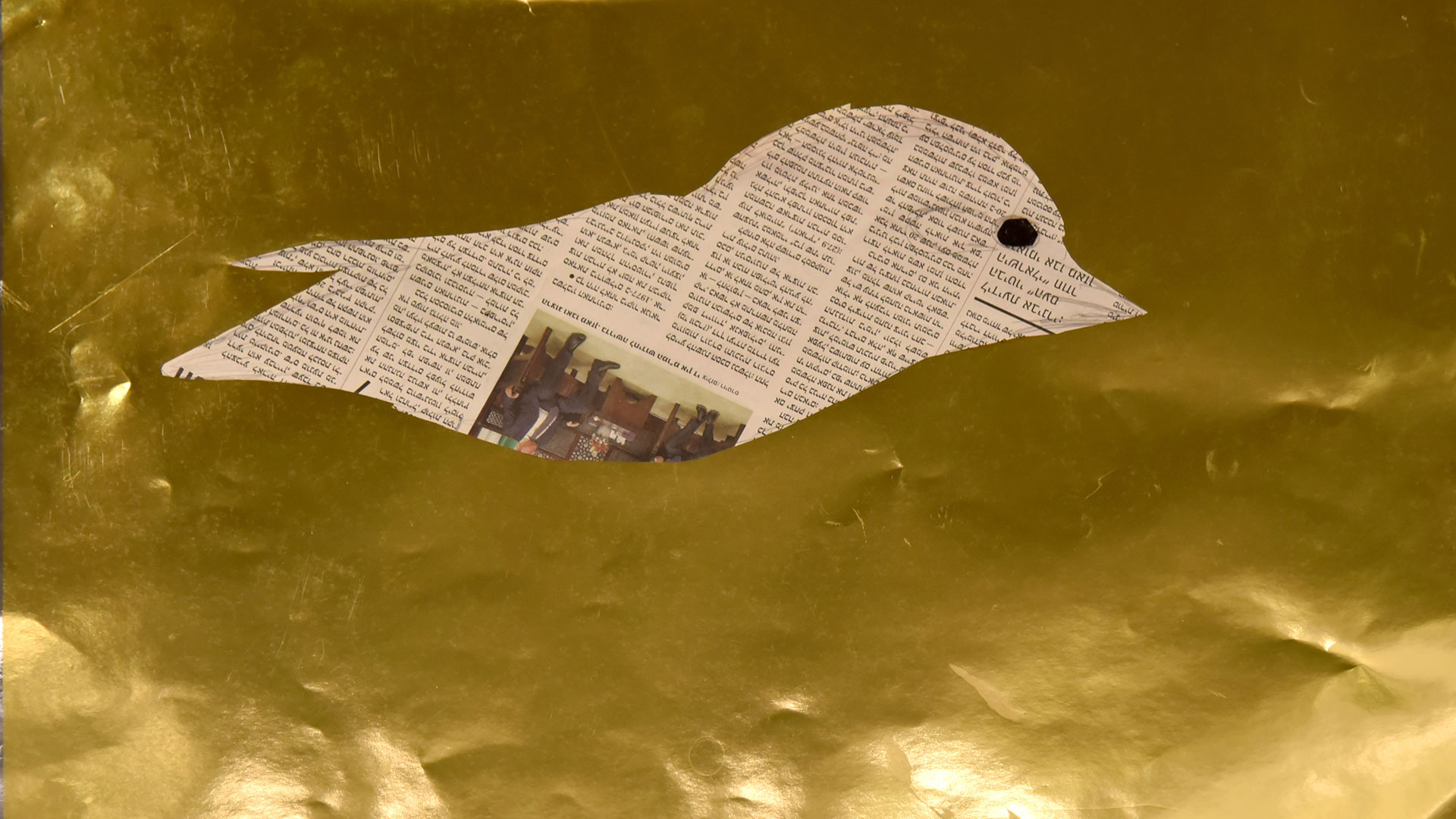 The Museum - Especially for You!
Special Needs Program
The Israel Museum, Jerusalem Youth Wing for Art Education considers inclusion of people with special needs to be of paramount importance. We believe that people with special needs have the right and ability to make use of the Museum's cultural treasures and art to enjoy, learn, create and expand their horizons. It is our job to make that possible.


"Personal Touch" Exhibition of works by pupils in courses for children with special needs
Special-education communities served by the project include special education schools, clubs, residential facilities, special-needs organizations, teaching staffs

Special-education courses represent an integral aspect of the art course program at the Youth Wing for Art Education. These courses take place in small groups, facilitating learning by means of maximal attention to participants. Instruction and art work is adjusted to the cognitive ability of each participant.

Activities in special-needs courses are inspired by guided tours of exhibitions in the Museum, seasons and holidays, expression of the personal stories of participants and imagination.

Participants experience a variety of painting and sculpture techniques. Instruction is based on dialogue suited to individual ability, bolstering self-esteem and empowering participants.


Art course for adults with special needs
Professional training courses provided to educational staffs from special-education institutions are designed to increase use of art and creativity. The teachers learn how to use art as a tool of expression, on one hand, and to promote personal development, on the other.

Training and workshop activities for parents and children, birthdays, teacher training courses and classes.
For further information and coordination: Timna Shachar
Call: 02-6771379, timnahsh@imj.org.il