Audio Guide
Julian Rosefeldt
Manifesto


Curator: Mira Lapidot
Designer: Michal Aldor
Artist: Julian Rosefeldt
Project Management: Suzi Gabizon
Audio, Espro Acoustiguide Group
Web Production, New Media Unit:
Design: Haya Sheffer
Developer: Avi Rosenberg
Curator of New Media: Susan Hazan
720
Manifesto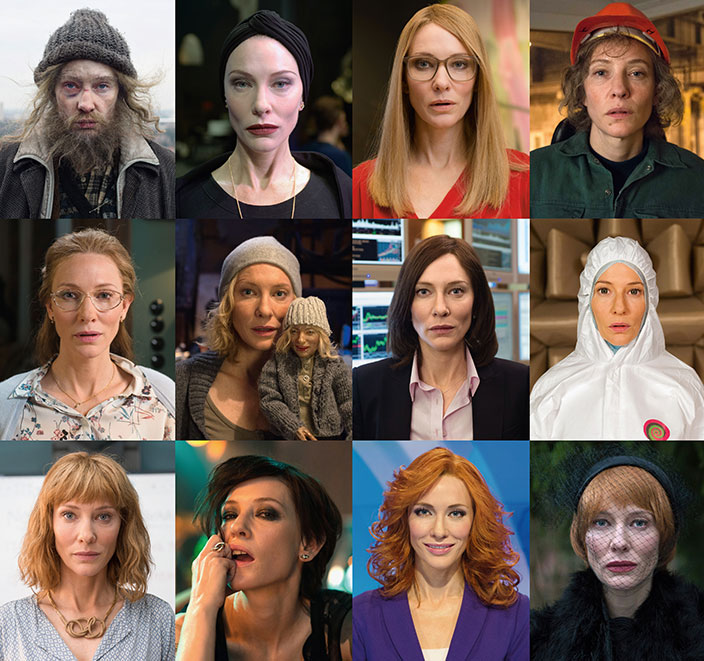 Image: Julian Rosefeldt, Manifesto, 2015; Staatliche Museen zu Berlin, Nationalgalerie, Purchased in 2014 by the Freunde der Nationalgalerie.
© Julian Rosefeldt and VG Bild-Kunst, Bonn 2019
The 20th century witnessed an unrelenting succession of revolution, war, crisis, and propositions for a new world order. Inseparable from this turbulence were the artistic movements that made up the multifaceted expressions of Modernism – Futurism, Dada, Surrealism, Conceptual Art, and many others. These movements produced manifestos: foundational texts, credos, calls to action. In most cases, their manifestos were written by wild young men burning with idealistic fervor, who scornfully rejected traditions and conventions of the past and put forth a new vision.
Drawn to the energy and passionate certainty of such manifestos, artist Julian Rosefeldt sought to explore their relevance in our day. Fully appreciative of their performative potential, he constructed 13 monologues intricately piecing together excerpts from dozens of manifestos from the world of art, architecture, dance, and cinematography. He then made three decisions that would result in a work of exceptional power: all but one of the monologues would be spoken by a woman; all of the characters would be portrayed by the same actress; and every scene would be set in a contemporary context.
The acclaimed actress Cate Blanchett joined the project to play 13 very different protagonists, including a drunken Punk, a bereaved woman delivering a eulogy, a newsreader, and a worker in a garbage incineration plant. Meticulously designed and staged, some of the scenes are comically incongruent with their texts, while others almost seamlessly integrate the manifestos' words into our world. Only the prologue does not feature a visible persona: against the background of a burning fuse, we hear Blanchett quoting "All that is solid melts into air" from the manifesto: the Communist Manifesto written by Karl Marx and Friedrich Engels in 1848. Despite its poetic sound, the quotation Rosefeldt chose from this source to open the work introduces an affinity between social, economic, and political conditions and the ways in which artists responded to them.
Since Manifesto was first shown in 2015, our reality has changed – nationalism, polarization, and extremism are signs of the times. Activism has also gained strength, but among the voices calling for change, artists speak out as individuals. And yet the manifestos of the past have a new urgency: words such as "I am at war with my time" sounding inside the gallery resonate far beyond the walls of the museum.
Julian Rosefeldt, Manifesto, 2015
Thirteen-channel color film installation, two-channel sound
Loop, 12 x 10:30 mins, 1 x 4 mins
Staatliche Museen zu Berlin, Nationalgalerie, Purchased in 2014 by the Freunde der Nationalgalerie
© Julian Rosefeldt and VG Bild-Kunst, Bonn 2019