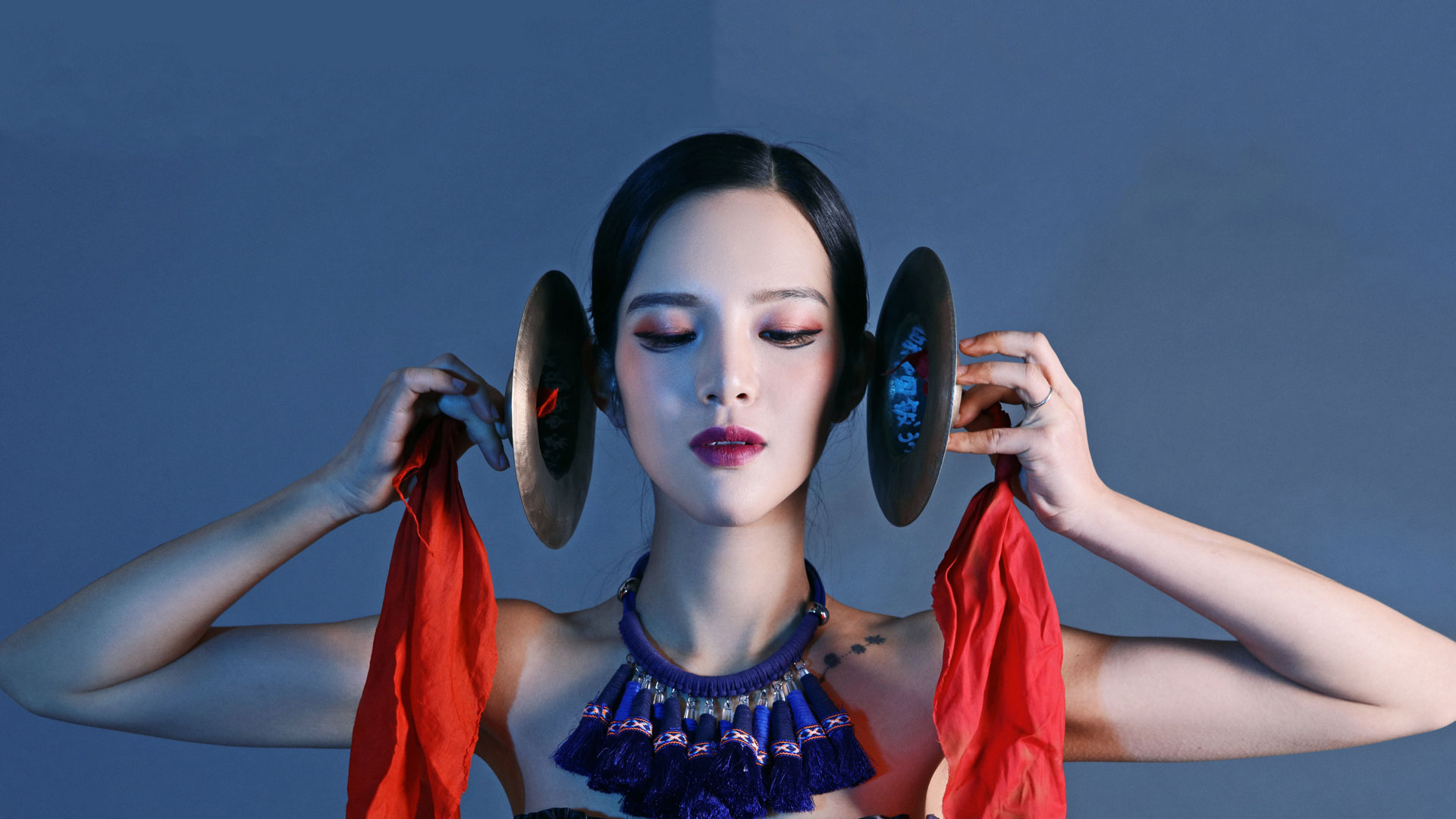 Jerusalem Jazz Festival
Wednesday, 04 Dec 2019, 18:30
Thursday, 05 Dec 2019, 18:30
Friday, 06 Dec 2019, 11:00
Wednesday - Thursday - Friday | December 04-05-06 2019 | The Israel Museum
The Israel Festival is proud to present the fifth Jerusalem International Jazz Festival.
Over three days in December, highly-acclaimed international and Israeli musicians come together in the art galleries at the Israel Museum creating a unique encounter between music and art.
The festival, under the artistic direction of international artist Avishai Cohen, hosts unique original shows, a singular lineup of guest artists, surprising pop-up solos, masterclasses, late night jam sessions, students' platform, and more – offering an opportunity for one-off encounters with unique, original and inspiring artists working all over the world.
The Jerusalem Jazz Festival is a flagship project of the Israel Festival, in collaboration with Yellow Submarine and the Israel Museum, and with the support of the Jerusalem Foundation, the Jerusalem Municipality and the Ministry of Culture and Sport.
Come see the voices and choose listening and viewing paths in a festival that offers a unique and inspiring artistic experience.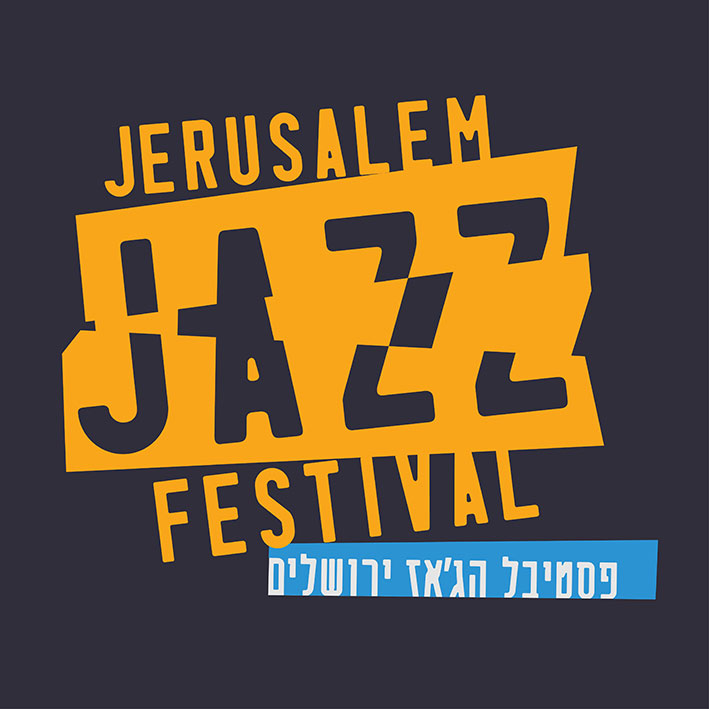 ---
1.Both sides of Africa , Nani Noam Vazana and Abel Selaocoe
(Israel-South Africa)
Wed. 4.12 22:30 | Fri. 6.12 12:0012:00
Abel Selaocoe's music travels between classical chamber music, South African folk music, ancient rhythms and singing in the language of Zulu. Nani Noam Vazana brings to the stage the North African music and traditional Sephardic singing in Ladino laced with flamenco influences.
In a collaborative show that unfolds a wealth of stories and beats, Vazana and Selaocoe bring together the two sides of Africa, melding it into an unprecedented musical celebration.
Nani Noam Vazana (composition, vocals, piano, trombone), Abel Selaocoe (cello), Ayoze de Alejandro (percussion), Pablo Dominguez (guitar)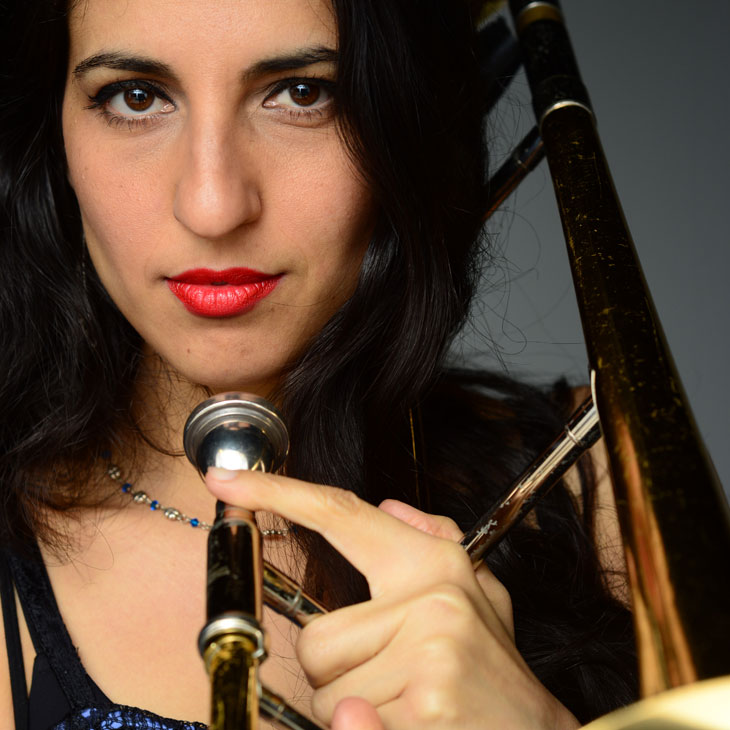 ---
2. Becca Stevens (USA)
Wed. 4.12 19:00 | Fri. 6.12 14:00
Becca Stevens fuses vocal harmonies and sophisticated jazz with touches of Irish/Appalachian folk, indie, pop, and west African music.
Stevens has collaborated with many musicians, including folk legend David Crosby. Her latest released album Regina was described as "Majestic, delicate pop arrangements in perfect harmony with the royal theme" with "an artistic, intellectual and feminist approach which reminds us very much of Tori Amos."
Becca Stevens (vocals and music), Michelle Willis (vocals and keyboard), Chris Tordini (bass)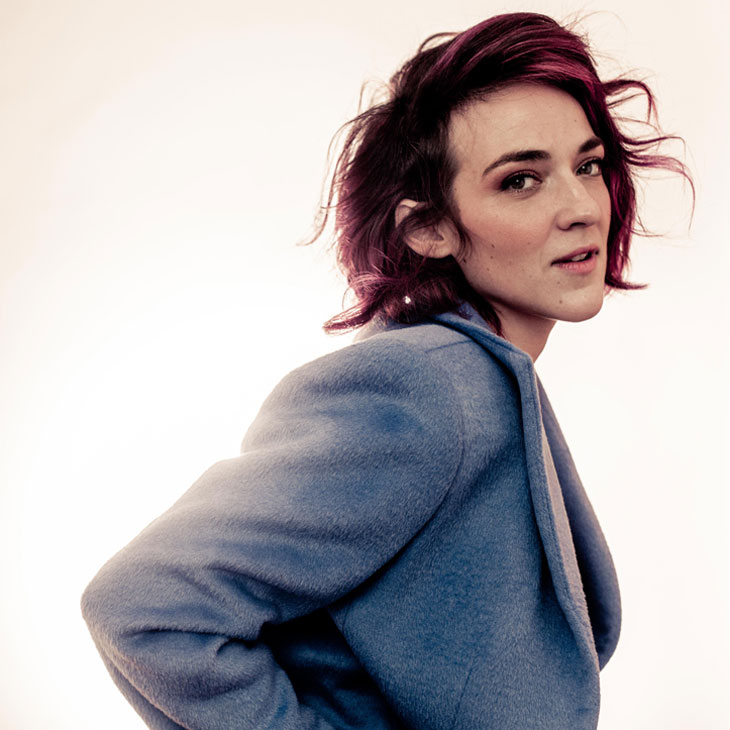 ---
3. DOMi & JD Beck (USA)
Wed. 4.12 21:30 | Thu. 5.12 21:30
French keyboardist DOMi (Domitille Degalle) and American drummer JD Beck are two of the outstanding new voices of the future-sonic jazz movement. The duo takes apart and recomposes jazz elements with impressive virtuosity. 16-year-old Beck creates live hip-hop breakbeats on which DOMi paints surprising harmonies and new world melodies.
DOMi (keyboard), JD Beck (drums)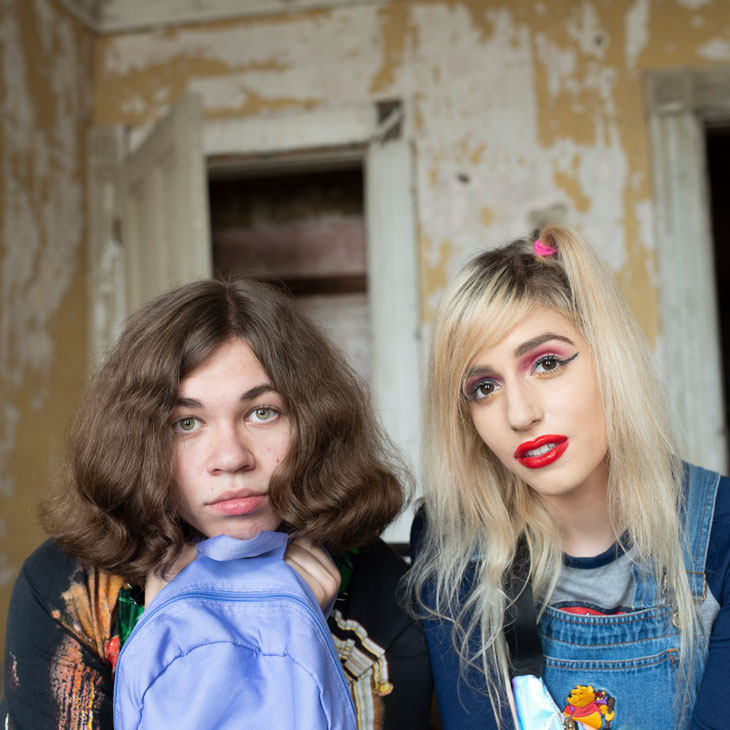 ---
4. Tiloun (Réunion Island)
Thu. 5.12 21:00 | Fri. 6.12 15:00

Tiloun (Jean-Michel Ramoune) started his musical path at a very young age with Maloya, the traditional music of the Indian Ocean island Réunion, where he was born and raised. Reminiscent of the origins of blues, Maloya is soul music rooted in pain and a history of slavery.
Accompanied by unique string and percussion instruments, Tiloun's gentle and powerful voice mixes with the unstructured harmony typical of Maloya to create an exceptional energetic musical experience. Music of longing, joie de vivre, and freedom.
Ramoune Jean Michel - Tiloun (kayamb), Fortouna Ludovic (rouler), Madia Jean Frédéric (tyimbé, gongas, gora), Vavelin Mathias (sati and piker)
With the kind support of the Institut Français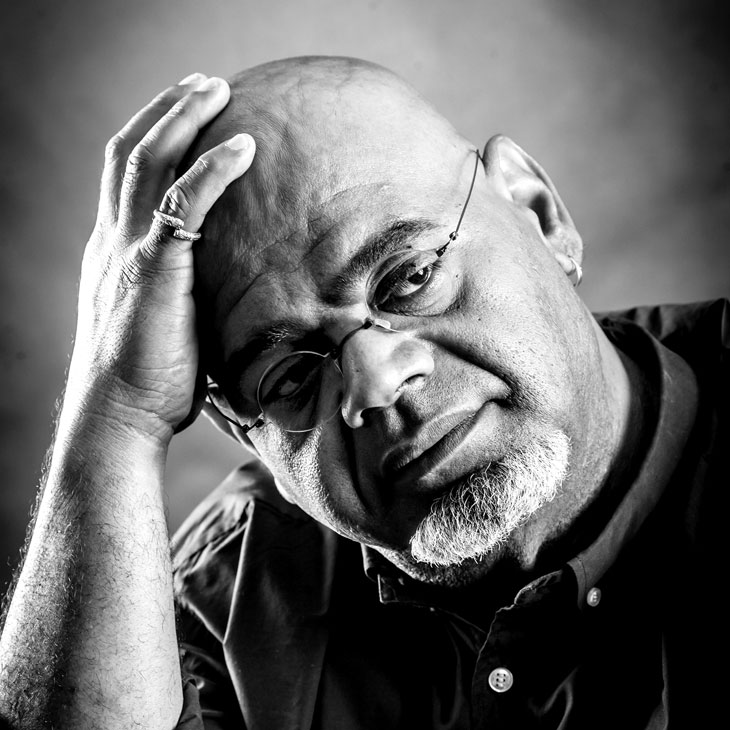 ---
5. Liquid Saloon (Israel)
Fri. 6.12 13:30

The debut album of the instrumental trio Liquid Saloon consists of improvised sessions recorded in the living room. In the live version they blend African rhythms, spacey Beats and psychedelic jazz and offer new takes on their album.
Amir Bresler (drums), Sefi Zisling (trumpet), Noam Havkin (keyboard), Roi Avivi (guitar), Elyasaf Bashari (bass)
---
6. Soweto Kinch Trio
Wed. 4.12 21:00 | Thu. 5.12 22:30

One of the fresh and versatile voices in the British jazz and hip hop scene, Kinch has gained wide acclaim for his music, which walks the line between jazz and spoken word. He conjures an abstract world of numbers and shapes grounded in a tight drum and bass rhythm section, from which the saxophone and lyrics soar high with jazz and hip-hop groove.
Soweto Kinch (alto sax, vocals, keys/programming), Nick Jurd (double bass), David Hodek (drums)
\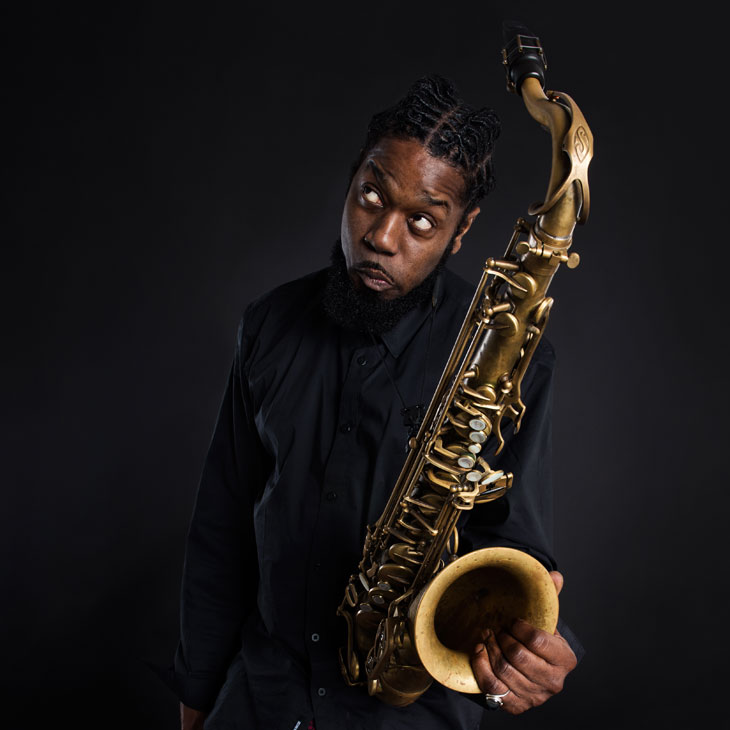 ---
7. Shye Ben-Tzur | Duet (Israel)
Fri. 14:00 6.12
Shye Ben-Tzur's musical journey unfolds between India and Israel, Western culture and Sufism, combining traditional qawwali singing, Jewish piyyut, and Sufi music to form a new language, with which he expresses his internal and external musical worlds.
In a duo show created for the Jerusalem Jazz Festival, Ben-Tzur and percussionist Ben Aylon take us on a journey into new and captivating realms of sound and emotion.
Shye Ben-Tzur (loopers, bansuri flute, vocals, and beats) Ben Aylon (percussion)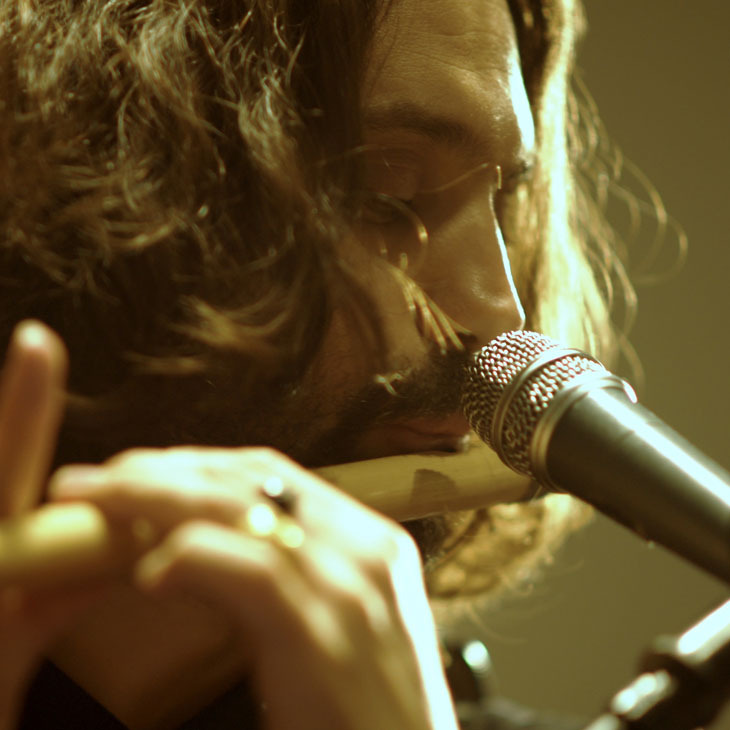 ---
8. Li Xiaochuan Quintet (China)
Wed. 4.12 20:30 | Fri. 6.12 13:00

Trumpeter Li Xiaochuan is at the forefront of contemporary Chinese jazz scene. He creates original new unusual expressive jazz fusion, combining quick trumpet riffs - an unbeatable combination of superb technique with exceptional improvisation skills.
This is Li Xiaochuan Quintet debut performance in Israel, as well as the first time – but certainly not the last – that a Chinese jazz is featured in an Israeli festival.
Li Xiaochuan (trumpet), Rong Chenchu (vibraphone), Huang Yong (bass), Zhang Xiongguan (guitar), Xu Zhitong (drums)
With the kind support of the China Cultural Center in Tel Aviv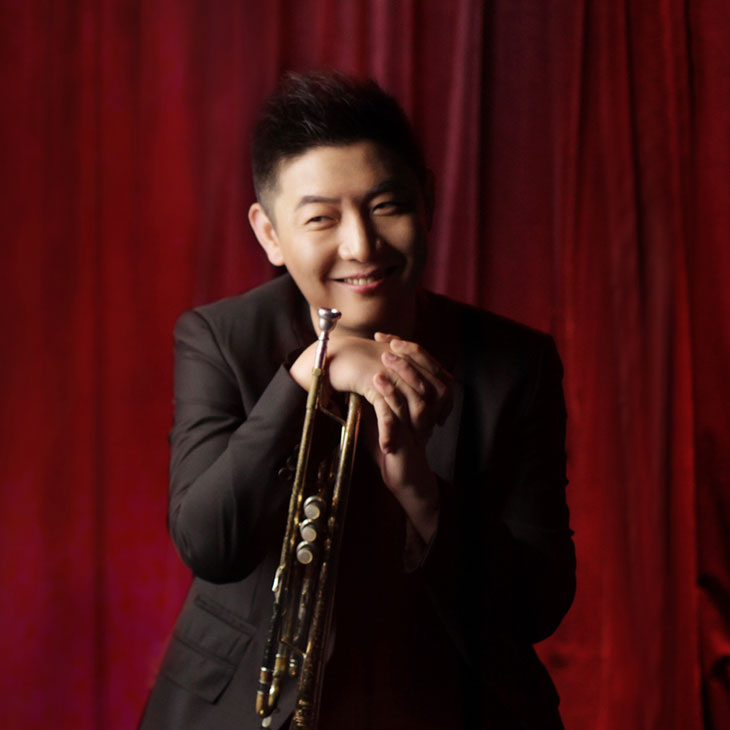 ---
9. Bohuslän Big Band & Avishai Cohen (Sweden)
Thu. 5.12 20:30

Bohuslän Big Band started in the 19th century as a military orchestra. Its 18 members create traditional and tight Big Band sound, as they continue to challenge the genre with fresh original compositions, pushing the boundaries with unconventional arrangements.
For the first time in Israel, Bohuslän Big Band will feature trumpeter and composer Avishai Cohen, performing a full show of his original music. Originally written and performed by a jazz trio or quartet, Cohen's melodies will be arranged and performed by a big band for the first time ever.
Musical adaptations: Mike Holober, Niclas Rydh, Yonatan Albalak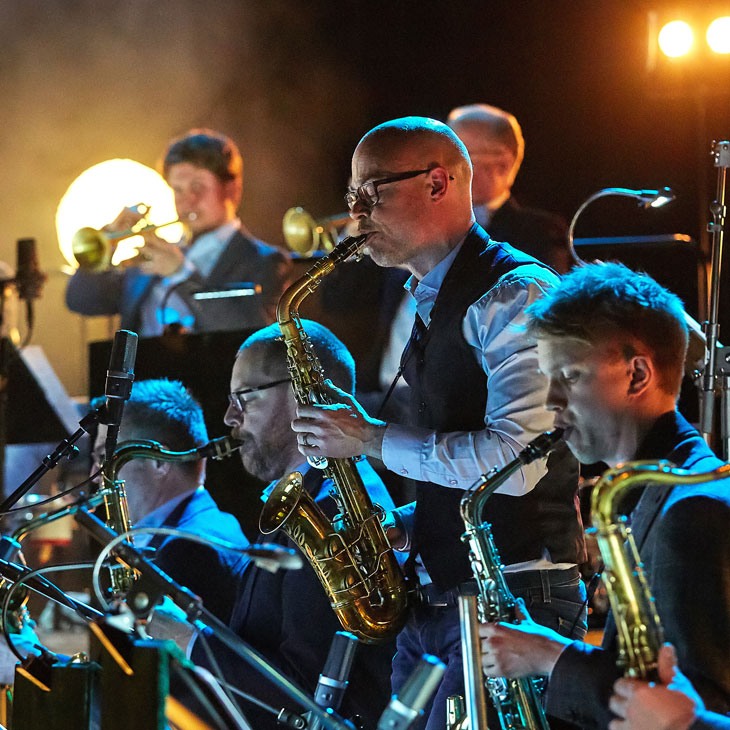 ---
10. SHALOSH (Israel)
Thu. 5.12 19:00
Shalosh is an international jazz ensemble with Jerusalem roots. Its unique style combines rock, classical, electronic, and world music – and shaped both by the musical education and the diverse sources of inspiration of each member of the ensemble.
After a tour in festivals all over the world, they come to the JJF where they will perform music from their four albums.
Gadi Stern (piano),David Michaeli (double bass), Matan Assayag (drums)
---
11. Shalosh – Ultra Wide (Israel)
Wed. 4.12 21:45
On a special night created for the festival, the trio present a musical interpretation to artist Lisa Reihana's In Pursuit of Venus [Infected].
The point of departure of Lisa Reihana's acclaimed video projection, In Pursuit of Venus [Infected], is the famed voyages of Captain James Cook, who 250 years ago was the first European to reach distant areas of the southern hemisphere and have contact with the people who lived there. Reihana breathes a new life and meaning into this dramatic encounter.
In the show, the trio plays with Reihana's captivating video and offer a musical commentary on questions of social inequity, relationships between peoples, and native autonomy.
Gadi Stern (piano),David Michaeli (double bass), Matan Assayag (drums)
Dorit Shafir (curator), Ronit Chernica (designer)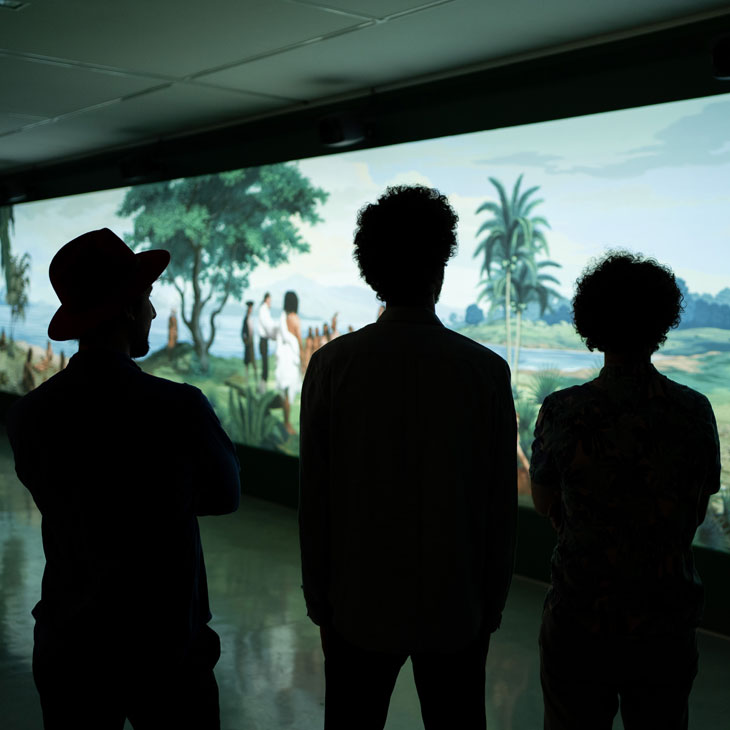 ---
12. KADAWA (Israel)
Thu. 5.12 19:30
The trio members started their musical path together in 2013 at the New School in Tel Aviv, and are currently living and working in the US. They bring to the stage existential themes such as global warming, the cost of living, and the failing American health care system, alongside curious, not to mention peculiar, subject matters like complex flat moves, dreadful winter storms, and movies they love to hate. Their tunes are flexible and varied, serving a message or a story with a poignant and clear character.
Tal Yahalom (guitar), Almog Sharvit (bass), Ben Silashi (drums)
---
13. Yuval Cohen's sextet - Chamber Jazz (Israel)
Wed. 4.12 22:00
In his chamber project, Yuval Cohen, One of the leading Israeli jazz musicians, offers a new synthesis – merging romantic music, traditional jazz and Israeli music, and expressing it with a powerful suite for chamber jazz sextet, and expressive materials for a chamber jazz quartet. The outcome is contemporary music composed out of fragments of styles, melodies, and people.
Yuval Cohen (composer, soprano saxophone), Maya Belsitzman (cello), Jonathan Voltzok (trombone), Katya Tubul (piano), Guy Levy (bass), Yonatan Rosen (drums)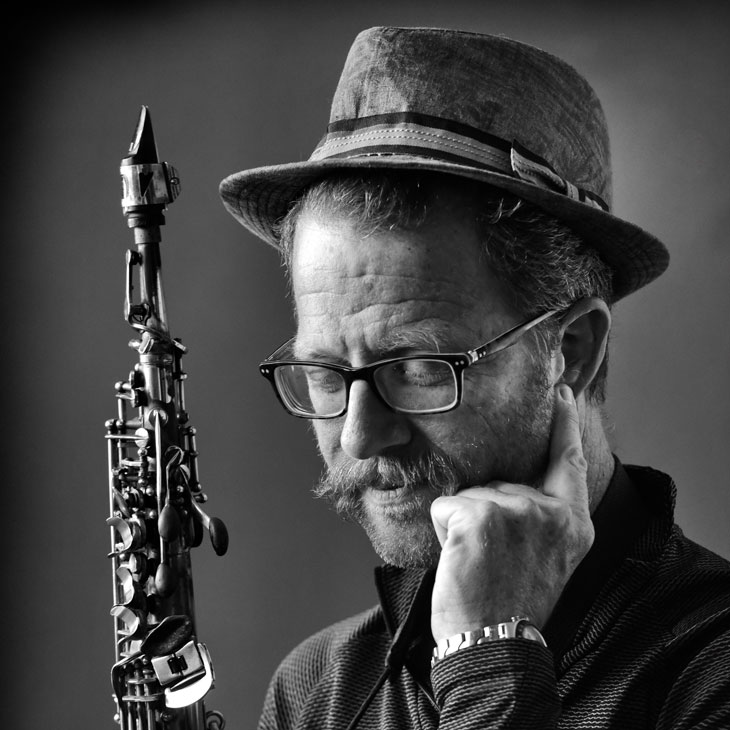 ---
14.Uru featuring Ori Kaplan (Israel)
Thu. 5.12 20:00
The trio of Israeli avant-garde jazz scene pioneer Daniel Sarid combines jazz, contemporary music, world and avant-garde music into a unique blend. Their music reflects the unique bond formed between the trio members over the last few years.
In the show created for the festival they improvise together and explore the boundaries of creation with producer, composer, and saxophonist, Balkan Beat Box' Ori Kaplan.
Daniel Sarid (piano), Nadav Meisel (bass), Ofer Bymel (drums), Ori Kaplan (saxophone)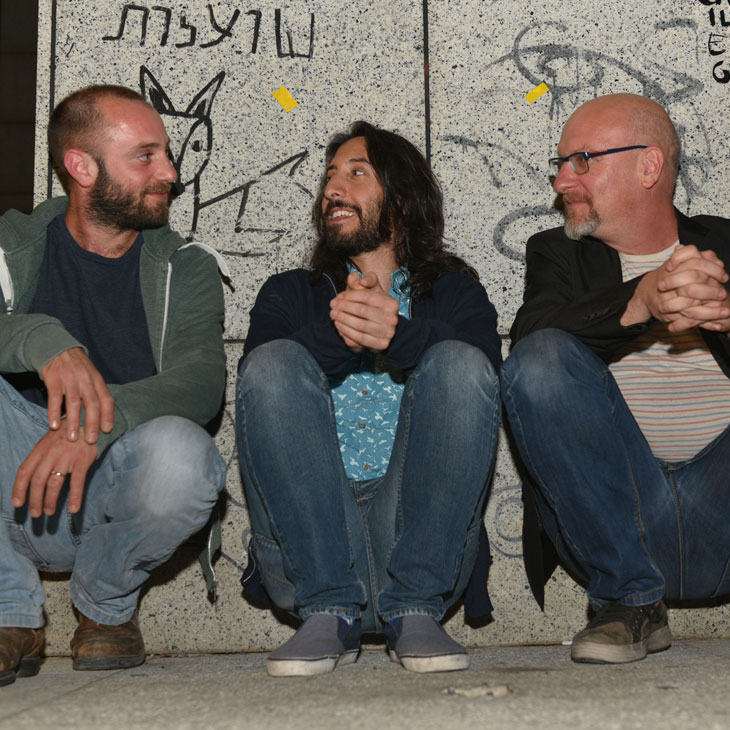 ---
15. The very eye of night | The Great Gehenna Choir performs a live soundtrack to Maya Deren's movies (Israel)
Thu. 5.12 22:00
Comprising classical singers, composers, singer songwriters, and multidisciplinary artists, The Great Gehenna Choir creates religious, political, surreal events devised as contemporary transformative rituals and open gatherings.
Led by Amit Fishbein and Noam Ahdut, The Great Gehenna Choir will perform original soundtracks to the films of Maya Deren, one of the trailblazers in women's cinema and the first lady of American experimental filmmaking.
Part of the Yellow Submarine's new project "She Loves The Cinema!". A project that brings together groundbreaking women musicians and film directors who serve as a model for women's creators in a patriarchal climate.
The Great Gehenna Choir is a collaborative project with Mamuta Art and Research Center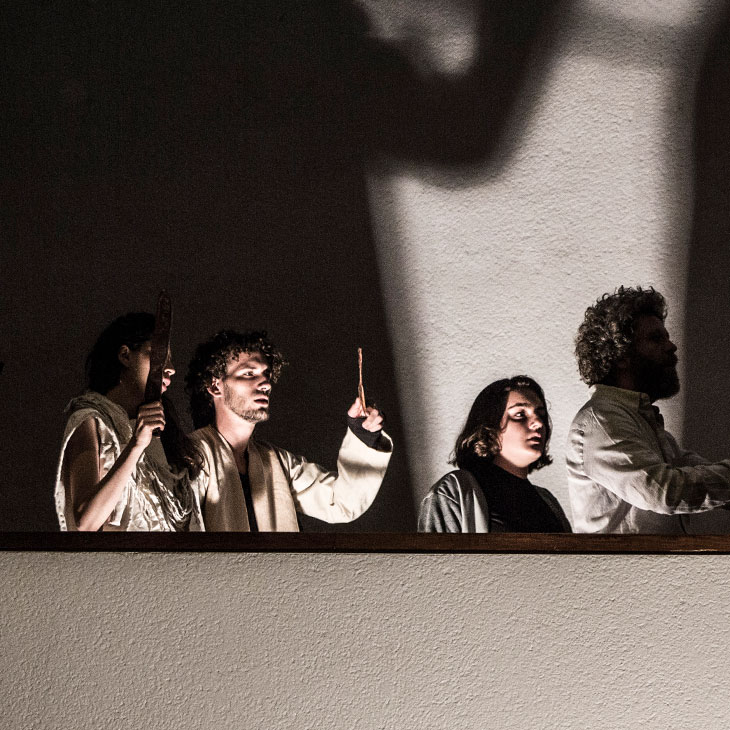 ---
16. Side to Side | Écoute
Fri. 6.12 13:00, 15:00 | Ages 5-12
The Jerusalemite ensemble Écoute (which in French means Listen!) was set up in 2011 by Gilad Vaknin and Inbal Djamchid, who wanted to offer parents and children a different type of music: new contemporary and artistic Mizrahi children's music in Hebrew. They were later joined by Tal Avraham (trumpet), Eden Djamchid (cello), Yohana Ritmuller (violin), Evyatar Hermesh (double bass), Aviv Ezra (percussion), and Amir Bolzman (keyboard and effects) who will all be at the festival. With original songs, movement, and intriguing musical instruments, we will go on a fantastical journey to the sounds of the place/local sounds, the sounds of the city and the desert, nostalgic and contemporary music. Together we will explore, sing, dance and move from side to side.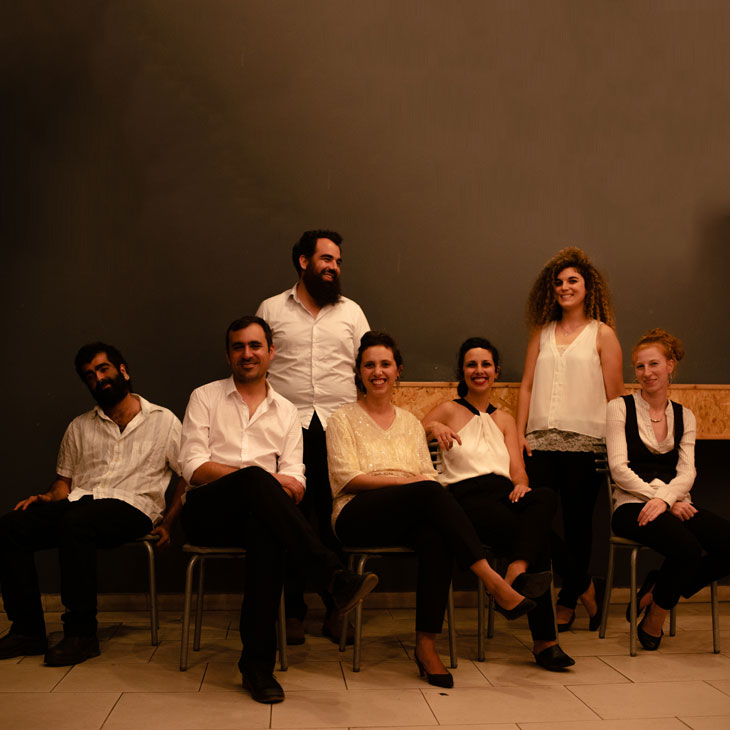 ---
17. Addis Ken | Abate Berihun featuring Rudi Bainesay (Israel)
Wed 4.12 20:30
Addis Ken ("New Day") is the new project of saxophonist and singer Abate Berihun, one of the greatest musicians in Israel.
Together they bring to the stage original music that fuses Jewish-Ethiopian soul music passed through the generations with ageless spiritual and mysterious texts. The result is a thrilling encounter between ancient Ethiopian traditions and the legacy of modern jazz ensemble, steeped in musical experimentality, deep grove, and the spirit of blues.
In the show, the ensemble will feature the soulful singer songwriter Rudi Bainesay.
(vocals and saxophone), Roy Mor (piano), David Michaeli (bass), Nitzan Birnbaum (drums), Rudi Bainesay (vocals)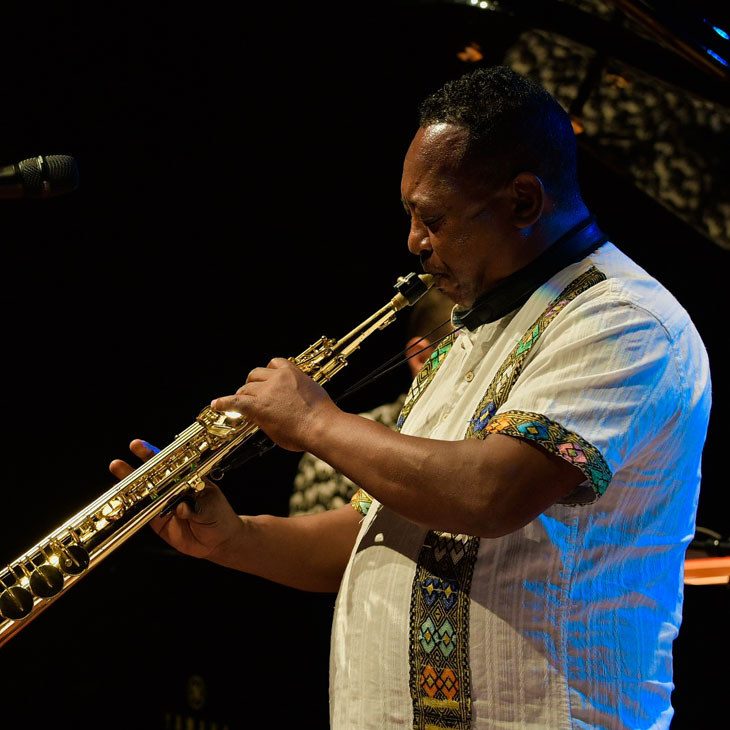 ---
18. Çağrı Sertel Trio (Turkey)
Wed. 4.12 19:30 | Fri. 6.12 14:30
Turkish pianist Çağrı Sertel started his musical path at an early age as a classical pianist, and was immediately drawn to composing original jazz. His works interweave jazz, RnB, and rock, laced with unique flavors that seeped into his piano music from the Turkish space. Sertal's versatility led him to extensive and diverse collaborations with musicians like Aydın Esen, Ricky Ford, Donovan Mixon, Cengiz Baysal, and Selen Gülün. He comes to the JJF with a piano trio.
Çağrı Sertel (piano & electronics), Volkan Hürsever,(double bass) Turgut Alp Bekoğlu (drums)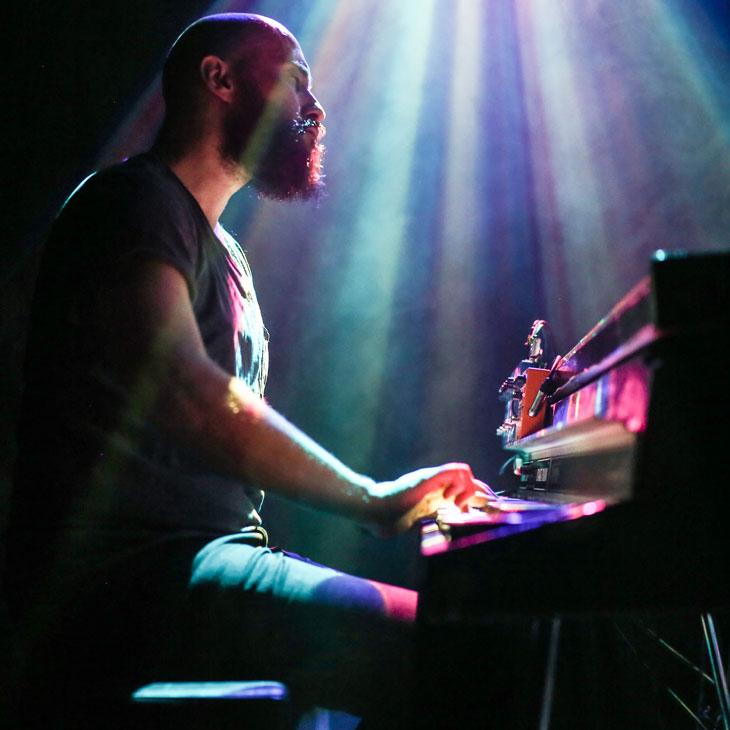 ---
Floating Sounds
Let your curiosity lead you through the labyrinthine halls to the hidden corners of the Israel Museum. There, between the shadows of the artworks, you will find yourself in a mysterious and exciting musical experience. The Jazz Festival invites you to explore the Museum and discover the Floating Sounds - a one-off solo or an impromptu musical duet of the festival guest musicians, created in and for this moment. Floating Sounds are based on pure improvisation, with no rehearsals or perpetrations, allowing the music to be singular and honest. The sounds will float to you between the museum walls. At the entrance to the festival you will learn where and when.

The Student Stage sponsored by the Jerusalem Foundation
The Jerusalem Jazz Festival opens its arms to the Jazz community and the musicians who attend academic institutions in Israel, weaving into its unique fabric outstanding shows, ensembles, improvs and musicians from Israel's leading music schools. In the galleries around the Israel Museum and throughout the festival, the students will be given the opportunity to step onto the stage and perform.
Jam Session
A mini festival within the big festival, the Yellow Submarine jam sessions bring together the international and Israeli guests of the festival and outstanding emerging and established musicians, jamming into the small hours of the night. All you have to do is grab a drink, lean back, and savor the magic. For two nights )Wednesday and Thursday(, from 23:30 till dawn, the festival continues at the Yellow Submarine, with a jam session where anything can happen. We invite you to come, make new friends, relax with old friends and let the music into your heart.
Free admission Shuttle service will depart from the Israel Museum to the Yellow Submarines at the end of the shows, from 23:00. 13 Harechavim st., Jerusalem
JAZZ TALK
We invite you to sip a glass of wine in the festival's bar on the second floor, lean back on the sofas, and listen to a fascinating talk with one of the festival's guests. Israeli Jazz musicians will talk with guest artists about their musical inspiration, creative process, experiences on world tours, thoughts and dreams, or in short: about Jazz.
Wine Bar
Reflected through the museum windows, the Jerusalemite winter offers the perfect backdrop for an intimate and cozy encounter. Stop by the festival's wine bar for a pleasant chat and informal artist talks in between shows and gallery explorations.