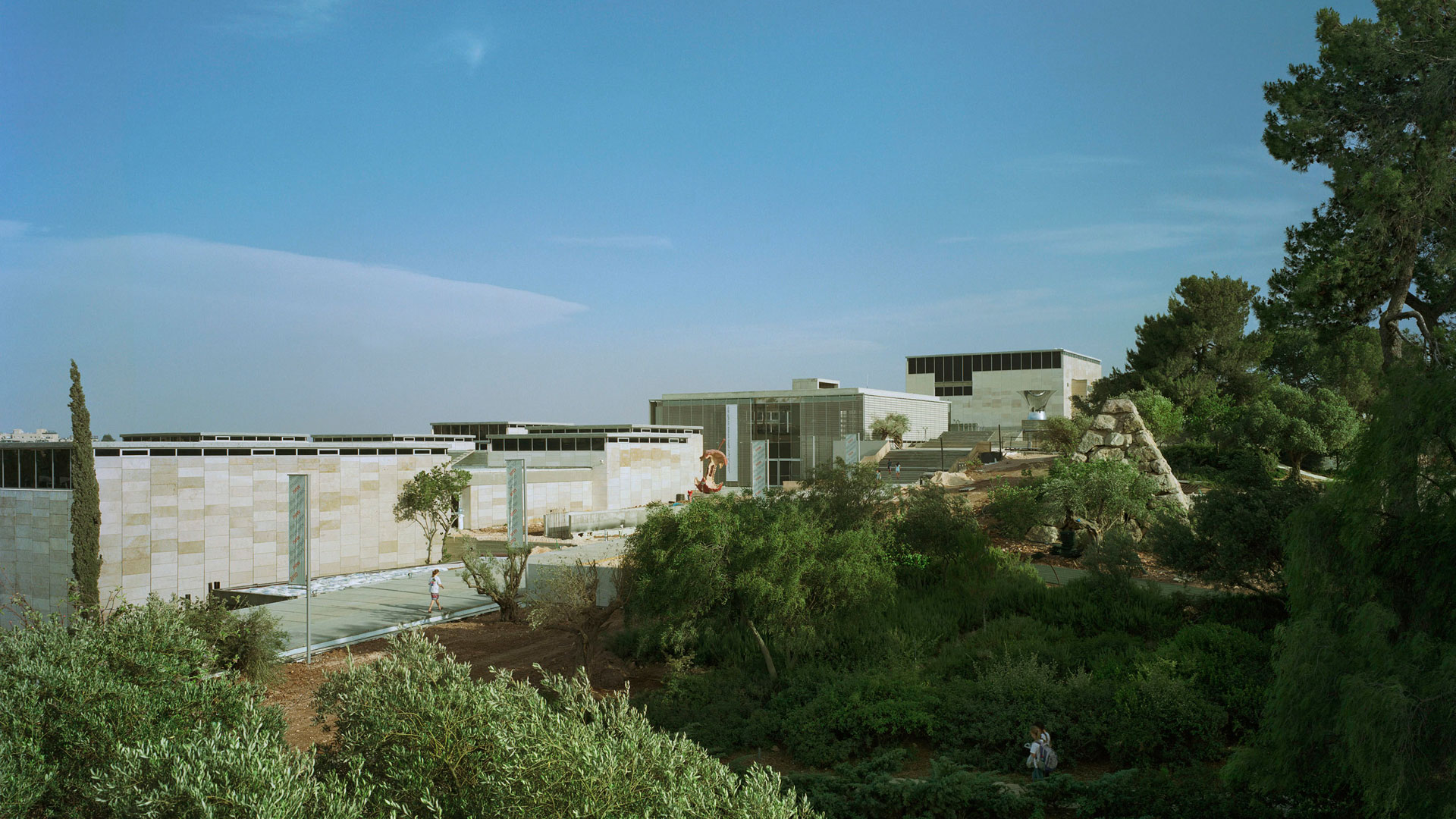 International Friends Organizations

We appreciate your gift to the Israel Museum, Jerusalem and can offer an Israeli tax deductible receipt. If you require a receipt for tax deduction in a country other than Israel, please consider directing your gift through one of our International Friends associations listed below.
The Friends Organizations of the Israel Museum would love to hear from you and help you to support the Israel Museum close to home. If you require any additional assistance, please contact Michael Fisher, Director for Development and International Relations at michaelfi@imj.org.il or +972-2-6708861.
---
American Friends of the Israel Museum
545 Fifth Avenue, Suite 920
New York, NY 10017
Tel: 212 997 5611; fax: 212 997 5536
E-mail: info@afimnyc.org
www.afimnyc.org
or
750 N San Vicente Blvd. Ste. 800 West
West Hollywood, CA 90069
Tel: 310 557 1061 x323
E-mail: info@afimwest.org
---
The Association of Friends of the Israel Museum in Germany
Halenseestrasse 1, 10711 Berlin
Tel: 030 891 97 70
Fax: 030 891 98 87
E-mail: info@imj-germany.de
http://www.imj-germany.de/
---
Austrian Friends of the Israel Museum
Mirabellplatz 2
5020 Salzburg
Tel: 43 662 881393
Fax: 43 662 8813939
E-mail: office@afotim.at
---
Belgian Friends of the Israel Museum
c/o Avi Keitelman,
avenue René Gobert 46, 1180 Brussels
Tel: 32 47 552 8571
E-mail: amisbelges@israelmuseum.be
www.israelmuseum.be
---
Brazilian Friends of the Israel Museum
Rua Capitão Antônio Rosa 376, conjunto 82
Pinheiros
São Paulo, SP Cep 01443-010
Tel. (5511)3900-2663
E-mail: aabimbr@uol.com.br
---
British Friends of the Art Museums of Israel
Floor 33, Euston Tower, 286 Euston Road
London NW1 3DP
Tel: 203 463 8715
E-mail: michelle@bfami.org;
www.bfami.org
---
Canadian Friends of the Israel Museum
262 Warren Road, Toronto, Ontario, M4V 2S8
Tel: 416 901 2231
E-mail: cfim@rogers.com
www.cfimonline.org
---
French Friends of the Israel Museum
Les Amis Français du Musée d'Israël à Jérusalem
124, avenue de Villiers, 75017, Paris
Fax: 01 47 23 58 28
E-mail: afmijeru@wanadoo.fr
http://associationafmi.com/
---
Hong Kong Friends of the Israel Museum, Jerusalem
E-mail: patricia@fim.hk
c/o Patricia and Marc Zilkha
Suite 1901 St. George's Building
2 Ice House Street
Hong Kong
E-mail: info@fim.hk
---
Israeli Friends of the Israel Museum, Jerusalem
The Israel Museum, Jerusalem
Tel: 02 670 8815, 02 677 1344
E-mail: learo@imj.org.il
Encompasses Yedidim, Patrons, Guardians, and Corporate Members

Honor your friends with a contribution to the Israel Museum A personalized certificate acknowledging your donation towards educational and youth activities at the Museum (for a contribution of at least NIS 180) will be issued by the office of Israeli Friends of the Israel Museum: 02-670-8815, 02-677-1344; learo@imj.org.il

Read more about Israeli Friends
---
Italian Friends of the Israel Museum
AIMIG – Amici Italiani Museo d'Israele di Gerusalemme
Galleria Unione 1, Milano, 20122
Tel: 39 02 3658 6185
Fax: 39 02 9287 6897
E-mail: info@aimig.it
http://www.aimig.it/AIMIG/AIMIG_Onlus.html
---
Mexican Friends of the Israel Museum
c/o Benjamin Bross Umann, President,
Av. Santa Fe 481, 5° Piso
Col. Cruz Manca
05349 Mexico DF, Mexico
E-mail: bbross@planigrupo.com
---
South African Friends of the Israel Museum
c/o Marco van Embden
P.O.Box 21604 Kloof Street
Cape Town 8008
Tel: 27 21 461 9001
Fax: 27 21 461 9101
E-mail: marco@tasafaris.com
sarin@safim.co.za
---
Spanish Friends of the Israel Museum
c/ Jose Ortega y Gasset 7, 5°, 28006 Madrid
Tel: 34 91 781 24 79
Fax: 34 91 578 38 23
E-mail: imjspain@imj.org.il
---
Schweizer Vereinigung der Freunde des Israel Museums,
Jerusalem
c/o Max Lang
Grossmünsterplatz 1, CH- 8001 Zürich
Tel: 41 44 980 27 00
---
Swiss-Romande Friends of the Israel Museum
Comité d'Amis du Musée d'Israël à Jérusalem en Suisse Romande
c/o Jill Wolf
12, rue Robert-de-Traz, 1206 Genève
Tel and Fax: 41 22 312 00 84
E-mail: jillwolf@me.com
---